Los 6 mejores juegos MMORPG en 2023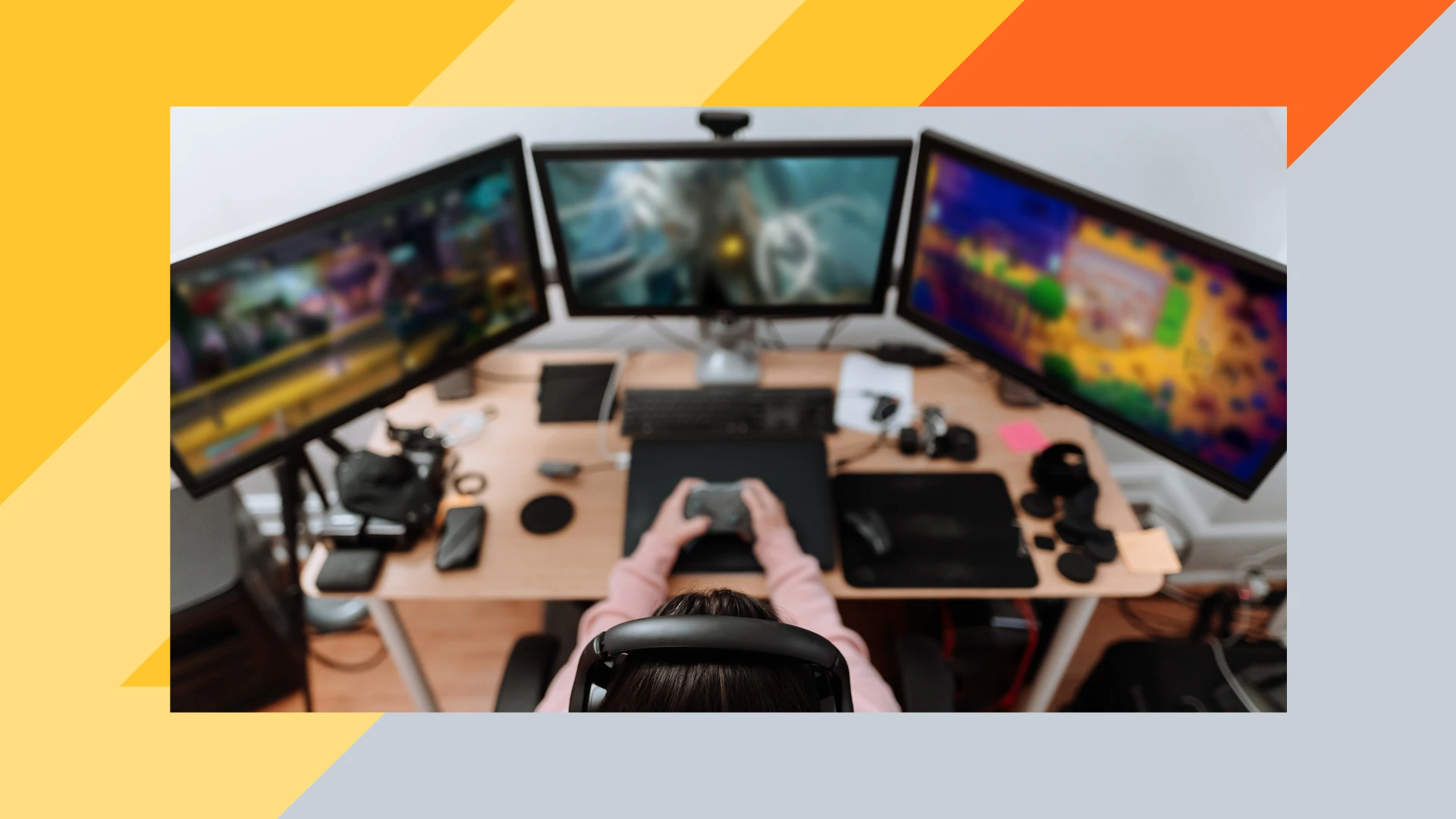 2023 promete ser uno de los mejores años para los amantes del género MMORPG, el cual ofrece cada vez más juegos nuevos. En esta guía definitiva encontrarás los mejores MMORPG del 2023 y los que están por llegar.

Introducción a los juegos MMORPG
Antes de empezar, repasemos brevemente los puntos clave de los MMORPG, pues quizás no tengas clara la diferencia entre los MMO y los MMORPG, o incluso puede que te preguntes qué son los videojuegos RPG. Sea como sea, en esta sección solucionarás tus dudas.
¿Cuál es el MMORPG número 1?
Si nos planteamos cuál de los juegos MMORPG destaca más, es casi imposible no pensar en World of Warcraft (WoW). Desarrollado por Blizzard, este título no solo es de los mejores juegos MMORPG, sino que se ha consolidado como el más fuerte en el top de los MMORPG durante más de una década. Así pues, WoW cuenta con millones de jugadores alrededor del mundo y sigue teniendo una gran influencia en su género.
¿Qué son exactamente los juegos MMORPG?
A grandes rasgos, los juegos RPG están orientados a jugar en solitario, mientras que los MMORPG permiten que miles de jugadores interactúen entre ellos en un mundo virtual. En los juegos MMORPG los jugadores pueden crear sus propios avatares y vivir múltiples aventuras mientras realizan misiones con otros jugadores.
Los mejores juegos MMORPG suelen desarrollarse en un mundo que sigue cambiando incluso cuando los jugadores cierran sus sesiones. Este universo virtual suele ser inmenso y cuenta con una notable variedad de zonas y mazmorras distintas para que los jugadores las exploren. Un juego MMO es similar, pero no incluye tantos elementos RPG como un MMORPG.
¿Cuál es el mejor juego MMORPG para un principiante?
Los nuevos jugadores de MMORPG en ocasiones tienen dificultades para decidirse por un título, pues las mecánicas del género no son complejas para los nuevos jugadores. No obstante, puede ser más sabio empezar con uno de los top MMORPG de esta lista antes de lanzarse con uno más complicado.
Top 6 de los mejores MMORPG en 2023
En esta sección te presentamos algunos de los mejores MMORPG que encontrarás en 2023. Algunos de los títulos mencionados ya han salido a la venta en ciertas regiones y están a la espera de ser lanzados en Occidente, mientras que otros saldrán a la venta a finales de año o en el próximo.
Antes de seguir bajando, debes saber que la lista no está organizada en un orden concreto, así que puedes disfrutar de igual manera tanto el primer juego como el último.
Throne and Liberty
Fecha de salida: segundo trimestre 2023
Desarrollador: NCSoft
Recientemente, NCSoft ha anunciado un contrato con Amazon Games para distribuir su nuevo MMORPG fuera de Corea del Sur en 2023. Existe una considerable expectación por este juego, pues se espera que sea uno de los mejores MMORPG del 2023. Los jugadores podrán disfrutar de este título en Steam, PlayStation 5 y Xbox Series X/S a lo largo de la primera mitad del 2023.
Throne and Liberty fue inicialmente planteado como una nueva parte de la saga de Lineage, pero NCSoft optó por replantearlo a lo largo del desarrollo del juego. Finalmente, se lanzará como un título independiente de la mencionada saga.
Los jugadores podrán observar un inmersivo mundo con vida propia, notablemente realista, y que contará con un complejo sistema de meteorología que afectará a las partidas. Por ejemplo, cuando los jugadores lancen flechas en un día con viento, podrían desviarse de su trayectoria. El nuevo MMORPG también incluirá mazmorras que cambiarán constantemente basándose en numerosas variables del juego.
Ashes of Creation
Fecha de salida: por confirmar
Desarrollador: Intrepid Studios
Para los jugadores que buscan una experiencia con juegos MMORPG más única y auténtica, Ashes of Creation es uno de los juegos más esperados. En esta ocasión, Intrepid Studios apuesta por un dinámico mundo influido por las acciones de los jugadores. De hecho, de acuerdo con el desarrollador, el universo del juego se irá amoldando a lo que hagan los jugadores. Así se ofrecerá un nuevo nivel de realismo que raramente se ha visto ni en los mejores juegos MMORPG.
Por todo ello, este título, que ha estado en fase de prueba desde 2020, es uno de los juegos MMORPG gratuitos más esperados para PC. La compañía todavía no ha anunciado una fecha oficial de salida, pero los expertos predicen que podría llegar a finales de este año o a principios del 2024. Las complejas mecánicas del juego necesitan pulirse de forma eficiente, por lo que Intrepid Studios está tomándose su tiempo para trabajar en ello.
Blue Protocol
Fecha de salida: 2023
Desarrollador: Bandai Namco Studios
Blue Protocol es otro juego MMORPG que será lanzado por Amazon Games en un futuro cercano. No hay fecha oficial de salida todavía, pero los expertos suponen que podría llegar en el segundo trimestre de 2023. Este título, con una fantasía de gran nivel, adentrará a los jugadores en el mundo de Regnus, que cuenta con una misteriosa luz conocida como Engram.
El juego ya se ha lanzado en Japón, con una considerable aprobación entre los jugadores. Actualmente se puede jugar en una beta cerrada, pero sus avances hacen pensar que no tardará demasiado en estar disponible para el resto del mundo. Sin embargo, no optará a ser uno de los mejores juegos MMORPG para móviles de 2023, ya que este año solo aparecerá para consolas y para Windows.
ArcheAge II
Fecha de salida: primer trimestre 2024
Desarrollador: XLGames
La mayoría de los aficionados a los juegos MMORPG saben lo que llegará con ArcheAge II, pues es la tan esperada secuela del título lanzado por XLGames en 2013. El que para algunos podría ser el mejor juego MMORPG de los últimos años aún nos hará esperar, ya que su lanzamiento está planeado para principios del 2024.
El nuevo título ofrecerá todo lo que un jugador puede esperar de un top MMORPG, ya que apostará por lo que funcionó en el juego predecesor. Por ende, podemos esperar gráficos, ajustes y mecanismos de jugabilidad mejorados. Aun así, todavía es pronto para saber si será el mejor juego MMORPG gratuito del 2024, dado que aún no se ha desvelado el mecanismo de pagos de este título.
Palia
Fecha de salida: 2023
Desarrollador: Singularity 6, Inc.
Palia se ha descrito como uno de los juegos MMORPG más relajantes del 2023, ya que pone menos hincapié en las peleas y más énfasis en formar amistades. Así pues, es uno de los juegos multijugador diseñados principalmente para socializar. Los jugadores interactúan en un mundo de fantasía donde tendrán que construir un hogar y hacerse amigos de otros jugadores. La meta principal del título es desarrollar un dinámico vecindario online.
Este es un free-to play MMORPG con algunos aspectos monetizados. Por ejemplo, el jugador debe de pagar por ciertos elementos estéticos, como la ropa, aunque no es necesario comprar cajas de botín.
Ark 2
Fecha de lanzamiento: 2023
Desarrolladores: Studio Wildcard y Grove Street Games
No hay duda de que hay numerosos títulos que pueden convertirse en el mejor juego MMORPG del mercado, pero es preciso hacer una mención especial a Ark 2, que ciertamente tiene el potencial para serlo. Este es la secuela del tan querido Ark, un free-to-play MMORPG sin ninguna microtransacción, por lo que los jugadores esperan que su segunda parte mantenga su gratuidad.
Vin Diesel y Auli'i Cravahlo serán estrellas invitadas en este juego MMORPG, que contará con el Unreal Engine 5. El acceso anticipado comenzará este año y nos permitirá ver sus características en detalle hacia mediados o finales de año. Si consigue mejorar a su predecesor en las áreas adecuadas podrías convertirse en uno de los mejores juegos MMORPG del 2023.
En definitiva, si te agradan los juegos MMORPG, estos nuevos títulos que estarán presentes entre el 2023 y el 2024 seguramente te emocionen. Existe un sinfín de opciones entre las que escoger, ya que los gráficos y el gameplay prometen mejorar en los próximos juegos. Si también quieres conocer los títulares populares del año anterior, lee nuestro artículo sobre los mejores MMORPG de 2022.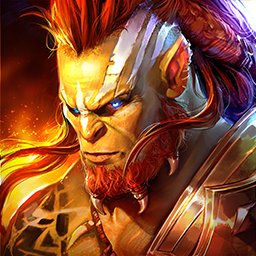 RAID: Shadow Legends
Colecciona 700+ Campeones y lucha por la gloria