La diferencia entre los juegos MMO y los MMORPG

¿Cuál es la diferencia entre los MMO y los MMORPG?

¿Son lo mismo? ¿Cómo se distinguen? ¿A cuál de los dos estoy jugando ahora, y qué tiene ello que ver con granadas propulsadas por cohetes?
Seguro que alguna vez te has planteado al menos una de estas preguntas. De lo contrario, no estarías aquí.
Por extraño que parezca, las respuestas a estas preguntas son bastante simples:
Un MMORPG es una clase de MMO.
Pero para entender de verdad lo que esto significa, primero necesitas saber exactamente qué son los juegos MMO.
¿Qué es un juego MMO? ¿Qué es un juego MMORPG?
Comencemos con lo básico: ¿qué significa MMO? Un juego MMO (Massively Multiplayer Online) es un juego multijugador masivo en línea.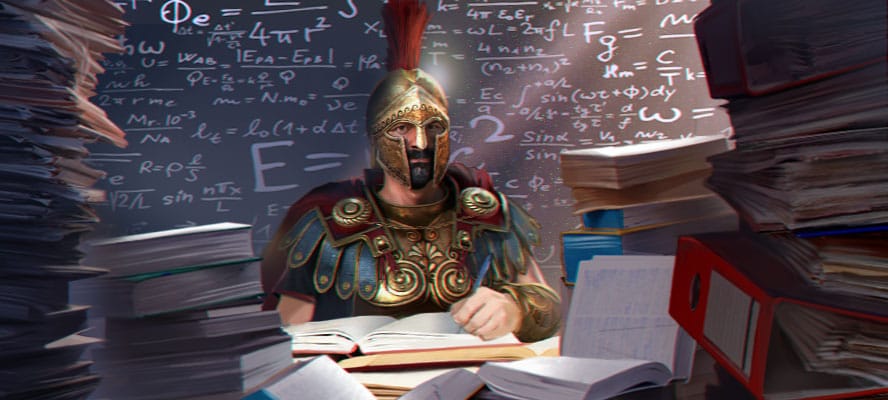 En pocas palabras, un MMO es un juego multijugador en línea en el que muchas personas pueden jugar simultáneamente. Es decir, no juegas con una docena, sino con miles, e incluso a veces millones de jugadores al mismo tiempo.
MMORPG (Massively Multiplayer Online Role-Playing Game) es un juego de rol multijugador masivo en línea. Otra definición no oficial es "Many Men Online Role-Playing as Girls" o «muchos hombres jugando como chicas en juegos en línea» (lo más divertido es que es cierto).
Algunos dicen que los MMORPG son fácil de reconocer por sus entornos fantásticos, pero esto no es así en todos los casos. Aunque la mayoría de los juegos RPG se desarrollan en el reino de los elfos, orcos y dragones, muchos de ellos eligen mundos diferentes para explorar, como planetas lejanos o ruinas postapocalípticas.
Los más observadores podrían darse cuenta de que las definiciones de estos dos tipos de juegos son muy similares, pero no idénticas. Esto nos conduce a la diferencia clave entre los MMO y los MMORPG.
¿Cuál es la diferencia entre los MMO y los MMORPG?
Cuando alguien pregunta de qué juego se trata, a menudo se refiere a su género o subgénero. Un juego "es" un shooter en primera persona, un juego de supervivencia o un juego de rol. Lo mismo se puede decir sobre los MMO.
Ningún juego es sólo un juego MMO. Es como decir que un juego es un "juego multijugador". Todo eso está muy bien, pero realmente no te dice nada sobre el juego en sí, salvo el hecho de que puedes jugarlo con (o contra) otras personas. El juego debe pertenecer a un género específico.
Los juegos de rol multijugador masivos en línea, o los MMORPG, son juegos MMO que pertenecen al género RPG.
Se trata de juegos de rol a los que muchos jugadores pueden jugar en línea al mismo tiempo.
La diferencia entre los juegos MMO y los MMORPG es que todos los MMORPG son los MMO, pero no todos los MMO son los MMORPG.
El MMORPG es, por definición, un juego de rol, mientras que un MMO puede ser cualquier cosa, desde una acción de Battle Royale, un juego de estrategia en tiempo real o incluso un nuevo tipo de experiencia interactiva que no encaja en ninguna de los géneros existentes.
Es una distinción sutil, pero importante. Puede que sea un poco vergonzoso hablar con otro jugador acerca del nuevo MMORPG al que juegas, solo para que se de cuenta de que estás jugando a un juego de estrategia multijugador hardcore con un profundo sistema de personalización de base y sin elementos de RPG en absoluto.
Sé que puede resultar un poco trivial, pero creedme: los jugadores pueden ser muy sensibles a este tipo de errores.
Cómo reconocer un MMORPG
Vamos a analizar el género MMORPG y sus componentes principales: el MMO y el RPG. Ya hemos determinado qué es un MMO, así que es momento de hablar sobre qué hace que un juego de rol sea bueno.
Los videojuegos RPG, a menudo llamados CRPG (Computer Role-Playing Games o juegos de rol de ordenador), toman prestados muchos aspectos de sus antepasados de boli y papel. Por ejemplo, tienen el mismo nivel de personalización de caracteres. Los jugadores pueden crear y personalizar sus personajes de juego, representados por un avatar digital y darles nombres creados en el generador de nombres de rol. Pueden controlar casi cualquier cosa, desde su apariencia, raza y sexo hasta su profesión y habilidades. A medida que avanza el juego, los jugadores tienen la oportunidad de hacer mejorar y evolucionar a sus personajes, haciéndolos más y más únicos y poderosos.
La mayoría de los juegos RPG modernos dan al jugador la posibilidad de controlar no sólo a sus personajes, sino también el mundo en que habitan. Las acciones de los jugadores influyen directamente en cómo progresa la historia y cómo cambia el mundo en torno a ellos. Esto puede lograrse simplemente avanzando en la trama y viendo cómo la historia se desarrolla, pero también puede ser causa de las elecciones del jugador.
Los mejores juegos de rol permiten a los jugadores abordar problemas y avanzar en la trama de distintas formas, respetando los estilos de juego. Un ejemplo básico sería poder pasar por una puerta custodiada por un guardia. El jugador puede elegir distraer al guardia usando magia, mentir y fingir ser alguien famoso, o sacar una espada y atacar. Después, cada una de estas opciones debe tener diferentes consecuencias. Quizás vuelvas a encontrarte con el guardia que engañaste más adelante en el juego, aunque ahora desempleado y mendigando en la calle.
Por supuesto, existen muchos más elementos que se combinan para crear un juego RPG, pero repasarlos todos llevará un tiempo. La palabra clave que debemos recordar cuando hablamos de juegos RPG es "implicación". Cuanto más influye el jugador en el mundo y en los personajes del juego, mejor.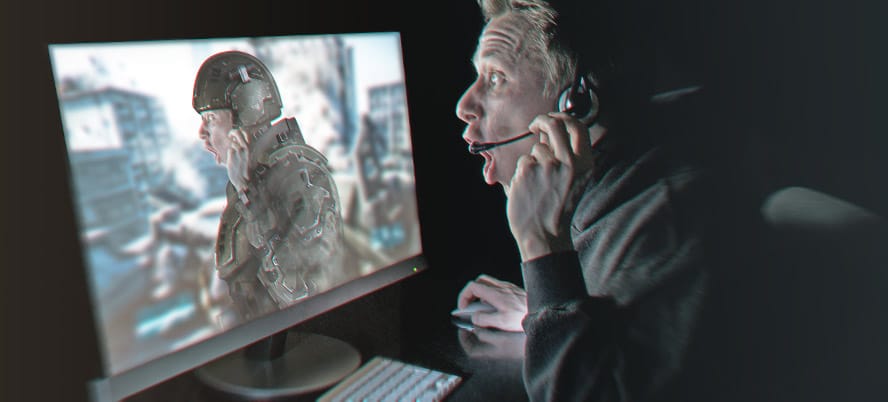 Luego tenemos todo el material técnico: misiones, puntos de experiencia, botín, habilidad y combate. Todo esto se relaciona directamente con la mecánica básica de la personalización del personaje, la implicación del jugador y una rica narrativa.
Toma todo esto, colócalo en un entorno en el que interactúen docenas, si no cientos, de jugadores al mismo tiempo, y obtendrás un MMORPG.
Algunos buenos ejemplos de juegos populares de MMORPG son World of Warcraft, Guild Wars 2, The Elder Scrolls Online, Star Wars: The Old Republic y EVE Online.
Esperamos que ahora sepas cómo diferenciar los juegos MMO y los MMORPG, y cómo reconocer un MMORPG cuando lo juegas.
Y otra cosa más que es importante que recuerdes: la mayoría de los MMORPG por lo general no implican granadas propulsadas por cohetes. A menos que, por supuesto, estés jugando en una distopía futurista donde la magia ha sido reemplazada por fuertes explosivos, que son más o menos lo mismo, sólo que más molones.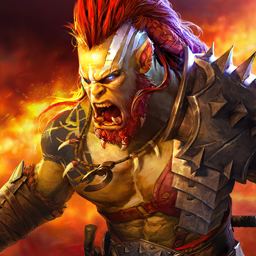 RAID: Shadow Legends
Colecciona 700+ Campeones y lucha por la gloria