Simulator-Spiele
Was ist der beliebteste Simulator?
Jeder Lebenssimulation Spiele PC braucht mindestens eines der folgenden Spiele aufgespielt – denn dies sind die Top 10! Entdecke unter anderem die besten Handy Spiele 2021, kostenlose PC-Spiele 2021 und viele weitere Games, die dir die Realität auf eine ganz andere Weise näher bringen. Unsere Top 10 hat bestimmt auch etwas für dich dabei.

Stardew Valley
Erschienen: 2016
Hersteller: Concerned Ape
Plattformen: PC, PS4, Xbox One, Nintendo Switch, Linux, Mac, Android, iOS
Genre: Simulator Spiele, RPG
Kreiere in diesem Lebenssimulation Spiel deinen ganz eigenen Charakter und erwecke den alten Bauernhof deines Großvaters zu neuem Leben. Ein real gestalteter Tag und Nacht Zyklus unterstützt dich in unterschiedlichen Aktivitäten. Bestelle deine Felder, entdecke die Landschaft und Umgebung, hänge mit deinen Nachbarn in der örtlichen Kneipe ab. Nicht umsonst ist Stardew Valley als bestes Handygame mit realen RPG Mechaniken betitelt. Entdecke dabei neue Aktivitäten wie Viehzucht, winzern, backen und noch vieles mehr.
Railway Empire
Erschienen: 2018
Hersteller: Kalypso Media
Plattformen: PC, Xbox One, PS4
Genre: Simulator Spiele, Management
Lass dich entführen in den Wilden Westen mit Railway Empire. Du bist Besitzer einer jungen und ehrgeizigen Eisenbahn-Gesellschaft zu Beginn der 1830er Jahre. Plane neue Eisenbahnstrecken oder nutze eine der über 40 historisch akkuraten Routen der USA. Doch das Fahren allein macht diesen Simulator nicht aus. Du musst dein Unternehmen auch schon managen, um es erfolgreich ins 20. Jahrhundert zu bringen. Dabei hast du ein hohes Maß an Anpassungsmöglichkeiten. Du kannst beispielsweise sehr individuelle Mitarbeiter einstellen.
ARMA 3
Erschienen: erstmalig 2013
Hersteller: Bohemia Interactive
Plattformen: PC, Mac
Genre: Simulator Spiele, Taktik, Strategie
Um Shooter Games kostenlos spielen zu können, bist du bei Bohemia Interactive vielleicht nicht unbedingt richtig – aber mit ARMA 3 kannst du definitiv selbst für kleines Geld nichts falsch machen. Die Grafik ist so realistisch, dass Szenen aus dem Spiel sogar schon versehentlich als echte Kriegsbilder in den Medien um die Welt gingen. Du findest dich in einem reellen Kriegsschauplatz in den 2030er Jahren und musst dich strategisch durch die offene Multiplayer-Welt kämpfen. Kein Wunder also, dass ARMA 3 noch immer auf die Liste der "Best MMORPG 2022" zu finden ist.
Euro Truck Simulator 2
Erschienen: erstmalig 2012
Hersteller: SCS Software
Plattformen: PC, Mac, Linux
Genre: Simulator Spiele, Management
Simulator Spiele wie Euro Truck Simulator 2 wurden entwickelt, damit du nicht einen Job als LKW-Fahrer beginnen musst und dennoch deine Leidenschaft ausleben kannst. Du startest als einfacher Fahrer und arbeitest deinen Weg hoch zu deinem eigenen Cargo-Unternehmen. Befahre die Straßen von 71 Städten in 12 verschiedenen europäischen Ländern. Manage dabei deinen Kraftstoffverbrauch, deine Finanzen und die Ausstattungen deiner Lastwagen mit Hilfe verschiedener Updates. Expandiere dein Unternehmen und genieße die Darstellung dieses RPGs, das besser ist als die besten MMORPGs.
Farming Simulator 2022
Erschienen: 2021
Hersteller: Giants Software
Plattformen: PC, Mac, Google Stadia, Xbox One, PS4, PS5, Android
Genre: Simulator Spiele, Management
Eine realistische Grafik mit einer großen Auswahl an Werkzeugen, Pflanzen, Tieren und weiteres Equipment macht dieses Spiel aus. Manage die Finanzen deiner Farm und entscheide, was du alles für die nächste Jahreszeit benötigen wirst. Neben dem Bebauen deiner Felder und der Versorgung deiner Tiere liegt ein großes Hauptaugenmerk auf den geschäftlichen Teil eines Bauernhofs. Stelle NPCs ein oder engagiere andere Spieler, um dir bei der Ernte zu helfen. Definitiv: One of the best Android Games 2021!
Football Manager 2022
Erschienen: 2022
Hersteller: Sports Interactive, SEGA
Plattformen: PC, Mac, Android, iOS, Nintendo Switch, Xbox Series X/S, Xbox One
Genre: Simulator Spiele, Management
Noch ganz frisch auf dem Markt, dennoch gehört der Football Manager 2022 zu den besten Spiele Android, iOS und weitere Konsolen je abspielen werden. Dies ist eines der Simulationsspiele, bei denen du nicht nur dein eigenes Fussballteam managest, sondern auch die Jugendmannschaft. Lasse dich von diesem detaillierten Managerspiel mit ausgeprägten Transfersystem inklusive Agentengebühren und Provisionen überzeugen. Entwickel immer neue Taktiken, denn die anderen Teams lernen und reagieren darauf.
Not for Broadcast
Erschienen: 2022
Hersteller: tinyBuild, NotGames
Plattformen: PC
Genre: Simulator Spiele, Adventure
Stell dir vor, du lebst in einer dystopischen Version der 1980er Jahre – ganz nach dem Stil von Stranger Things arbeitest du als Reinigungskraft in einem TV-Studio. Plötzlich findest du dich am Mischpult wieder. Deine Aufgabe jetzt: Kameraeinstellungen und Werbeblöcke wählen, Schimpfworte zensieren und passende Schlagzeilen finden. Binnen weniger Sekunden musst du Entscheidungen treffen, die die bekannteste nächtliche Nachrichtensendung (National Nightly News) entweder zu einem seriösen oder einem chaotischen Format bestimmt. Die Herausforderungen steigen natürlich auch mit nervigen Promis, unehrlichen Politikern und seltsamen Sponsoren. Jeder Lebenssimulation Spiele PC profitiert von diesem aufregenden Broadcast.
The Sims 4
Erschienen: 2014 das erste Mal
Hersteller: Maxis, Electronic Arts
Plattform: PC, PS4, Xbox One, Mac
Genre: Simulator Spiele, Lebenssimulation Spiel
Das wohl bekannteste Lebenssimulation Spiel der Welt schreitet immer weiter voran. Die Sims 4 ist zwar nicht mehr das neueste, aber gehört dennoch ganz oben auf die Liste "Die besten PC-Spiele aller Zeiten". Du bestimmst von nun an den Lebensweg – ganz individuell und unabhängig von irgendwelchen vorgeschriebenen Plänen. Entscheide über Karriere, romantische Partner und das allgemeine Verhalten deines Sims. Selbst Charaktere mit magischen Fähigkeiten sind möglich und können dabei entweder normale Haustiere halten oder auch paranormale Erfahrungen sammeln.
Animal Crossing: New Horizons
Erschienen 2020
Hersteller: Nintendo
Plattform: Nintendo Switch
Genre: Simulator Spiele, Adventure
Deine Nintendo Switch liefert dir eines der besten Simulationsspiele der Welt mit Animal Crossing. Bereits die Vorgängerversionen sind an Popularität kaum zu schlagen. Bei New Horizons kannst du die Insel mit ganz neuen Pfaden erkunden, Flüsse und Klippen modifizieren. Katalogisiere neue Artikel und finde Freundschaften mit neuen Tieren. Mit seinen Free-In-Game-Boni ist dies eines der Spiele kostenlos spielen Deutsch möglich ist.
Microsoft Flight Simulator
Microsoft hätte für das Release seines neuen Flugsimulators keinen perfekteren Zeitpunkt aussuchen können. Als das Reisen schier unmöglich gemacht wurden, konnte jeder mit diesem Simulationsspiel die Welt auf eine ganz neue Art erkunden. Basierend auf den Karten von Bing Maps fliegst du zu Live Stream Satellitenbildern. Die realistische Grafik macht es möglich, dass du selbst dein eigenes Haus aus dem Cockpit heraus entdecken kannst. Bevor es jedoch ans Steuer geht, kannst du Grundkenntnisse in der eigenen Flugschule erlernen. Ein echtes Flugerlebnis für jeden mit einem Lebenssimulation Spiele PC.
Simulator Spiele – der Realität ganz nah
Simulatoren können dich aus deiner Realität in eine ganz andere bringen. Lebe deine Leidenschaften, ganz egal, ob im Multiplayer-Modus oder als Einzelspieler. MMO vs MMORPG spielt hierbei keine Rolle – denn es kommt auf die realistische Umsetzung an. Grafik, Handling und Nutzung sind dabei die ausschlaggebende Funktionen, die unsere Top 10 ausmachen. Worauf wartest du noch?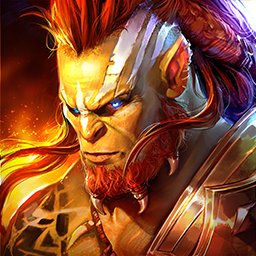 RAID: Shadow Legends
Sammle über 700 Champions & kämpfe um Ruhm