10 Simulation Games to Try (Our 2022 Picks)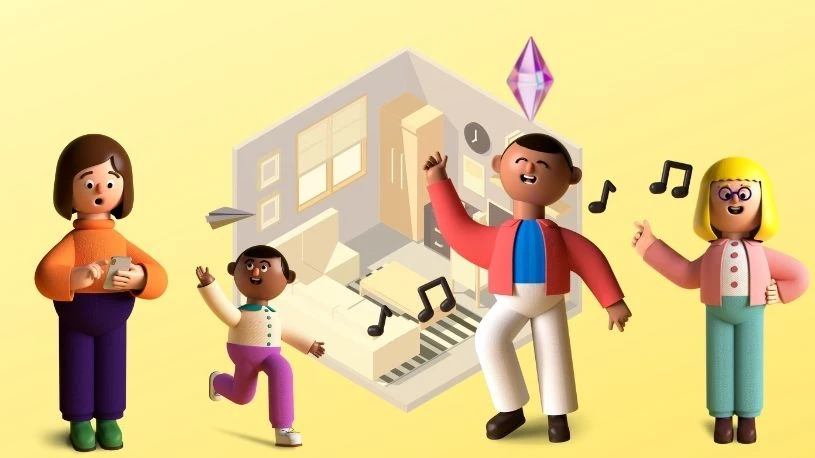 Oftentimes, games are presented to us as a form of escape, where anything is possible. This is why so many blockbuster games bend the laws of physics, give the player magical powers, or create worlds that could only ever exist in the imagination.

However, we are not always searching for a fantastical escape. Sometimes, we want a gaming experience that more closely mirrors the real experience of our everyday lives. This is why life simulation games have proven so incredibly popular over the years.
A simulation video game allows you to enjoy a more relaxed pace of play, while also introducing you to a realistic virtual world that is not based entirely on competition or kill counts.
If you want to experience a more realistic type of gameplay, these are the simulation games you need to try.
10. Stardew Valley
Released in 2016, Stardew Valley might just be the standard-bearer for farming-based, life simulation games.
Rendered in gorgeous and very adorable 2D pixel art, this soothing game asks you to build a successful farm while navigating a complex web of relationships in your local community, with no shortage of heartwarming moments to boot.
This game is about as low-stakes as it comes.
9. Harvest Moon
The precursor to Stardew Valley, this remains one of the most well-known farming simulation games ever, and for good reason. The game takes you to a quaint rural yesteryear, where you have the freedom to do as much or as little as you want.
You can start a family, acquire pets, renovate your home, or stir up some beef with the neighboring farm. How you decide to play this simulation video game is up to you.
8. Rune Factory 5
If you love RPGs but still seek the relaxed pacing of life simulation games, then Rune Factory 5 is the one for you
. This beautifully-rendered game contains many of the same farming elements of Harvest Moon and Stardew Valley, but with some adrenaline-boosting twists if you need them.
This title adopts elements of the fantasy genre, and gives players the opportunity to do battle with enemies, as well as embark on the occasional epic quest. However, if you'd rather stay at home and tend your corn crops, that is also fine.
7. Dream Daddy: A Dad Dating Simulator
We couldn't exclude this hilarious, relatable, and surprisingly incisive dating sim. In Dream Daddy, you play a recently-single dad who is on the market to meet another eligible dad and must navigate the messy world of contemporary dating to find your one true love.
This game represents modern dating so well that it almost hurts, with every cringe-inducing detail included. It also deals with crucial topics of toxic masculinity, social anxiety, and ageism in ways that make this an absolute must-play, no matter your identity.
6. Gone Home
So, is there a real life simulation game? For those looking for an experience that truly feels real, Gone Home is a must-try.
This short game puts you in the shoes of a college student who has just returned to the family home after a gap year and must piece together the life events that they have missed in their absence.
The game is as real as it gets, including all of the mundane as well as the thrilling aspects of everyday life, with a surprising and heartwarming twist at the end.
5. The Stanley Parable
Okay, this one leans a little bit more towards the unreal, but anyone who has ever worked a dead-end desk job as a cubicle robot will relate to this. The Stanley Parable takes place in a very nondescript office building, where you play an admin by the name of Stanley.
One day, you come into the office and realize that your coworkers are nowhere to be found, with ominous signs that the corporation you work for has been up to something sinister. The game contains plenty of thrills and twists, all told through the minutiae of everyday office life.
4. Animal Crossing: Wild World
Upon launching in 2005, the original Animal Crossing was quickly hailed as one of the best life simulation games ever to be released.
The game takes place on a cutesy island filled with talking animals, and your role is to build up your home and business, all while navigating the unending grind of capitalism and paying off your debts.
For such a surprisingly hard-nosed premise, this lighthearted and oftentimes hilarious game is an absolute joy to play.
3. VA-11 HALL-A: Cyberpunk Bartender Action
This is another one of those life simulation games that so masterfully capture the experience of a specific profession, while also including some otherworldly elements and no shortage of social commentary.
Cyberpunk Bartender Action puts you in the shoes of a smart-mouthed bartender in a dystopian future, where you learn more about the world you inhabit through the motley crew of customers that come through your doors.
You might also learn a thing or two about mixology, while you're at it.
2. Animal Crossing: New Horizons
What is the best life simulation game? For us, it's a game that manages to capture the complex, ever-changing relationships we have with those around us, while also building a compelling world that feels like the one we all inhabit.
This balance was struck perfectly with the latest Animal Crossing release, New Horizons. This game takes all of the things we love about the original and vastly increases your options, allowing you to build a life on the island that is truly whatever you wish to make it.
1. The Sims 2
What is the number one simulation game? To receive this title, you need a game that gives you as broad a range of realistic options and interactions as possible.
It also needs to capture the milestones and the often hilarious everyday interactions that comprise the human experience.
For us, that game is the Sims 2. While some will not agree that this life simulation game is the best entry in the series, we believe that it captures the realism that simulation games should aspire to better than any other.
Build your dream home, wreck your marriage with an affair, start a side hustle, and feud with your siblings over your inheritance. In The Sims 2, you can go your own way.
Simulation Games Blurring Between Genres
These are our top picks for life simulation games that you absolutely need to try, part of the reason being that none could fit under one single genre.
This means that fans of almost any genre might find a good fit in one of the games above. And if you haven't found one that suits your fancy, why not check out more games and find one, true match?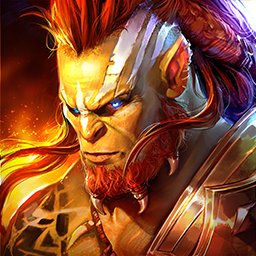 RAID: Shadow Legends
Collect 700+ Champions & Fight For Glory