Guide de l'univers des Metroidvanias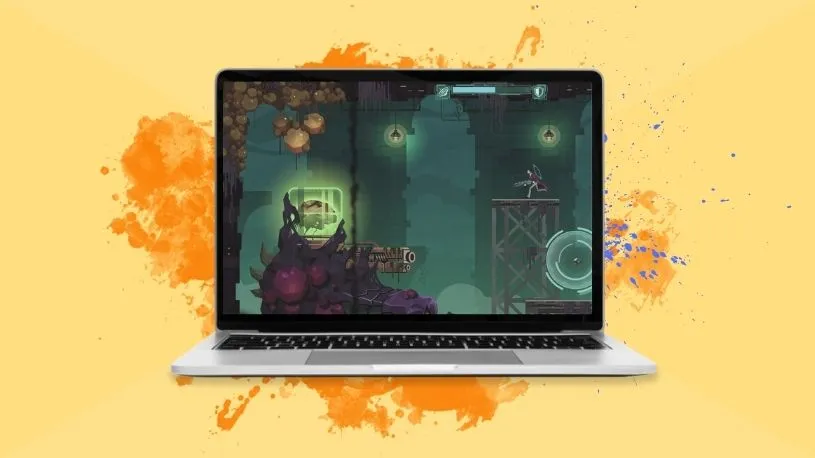 Dans un monde de jeux vidéo rendu si célèbre par les jeux de tir à la première et à la troisième personnes, il peut être facile d'oublier les « petits gars ». Mais certains de ces « petits gars », comme les jeux Metroidvania, continuent d'exercer une influence, et ce, bien après leurs humbles débuts. Preuve de leur vivacité, on trouve désormais des Metroidvanias pour Android.

Il s'agit d'un genre curieux, qui se distingue des autres par ses origines intéressantes et ses caractéristiques de jeu dynamiques. Sans nul doute, le genre Metroidvania a trouvé sa place parmi les meilleurs jeux.
Alors, qu'est-ce qu'un Metroidvania ?
Ces jeux sont issus d'une fusion de différents éléments. C'est pourquoi il n'est pas facile de répondre à cette question. D'une manière générale, un Metroidvania fait partie des jeux d'action-aventure en 2D qui se fondent sur le platforming et l'acquisition de capacités.
Ainsi, comme nous l'expliquons dans notre top des jeux Metroidvania, le joueur acquiert progressivement des options de déplacement, à mesure qu'il explore un monde centralisé.
Bien que cette définition soit généralement valable, rappelle-toi que les jeux vidéo et les genres de jeux évoluent. En outre, comme il n'existe pas de définition stricte, l'interprétation personnelle a toute sa place.
Certaines personnes considèrent tous les jeux d'aventure avec un monde central comme étant des Metroidvanias, du moment que le joueur continue d'acquérir d'autres formes de mouvement pour débloquer de nouvelles zones.
Selon cette vision des choses, des séries comme Dark Souls et même The Legend of Zelda pourraient être considérées comme des jeux Metroidvania. Mais comme cela brouille les pistes et suscite de nombreux débats, il est peut-être plus sage de s'en tenir aux exemples de jeux en 2D qui illustrent le genre.
Pour ajouter à cette complexité, il existe une croyance commune selon laquelle les jeux Metroidvania doivent être difficiles. Cela peut être vrai, surtout pour les jeux rétro, mais ce n'est pas toujours le cas. De nombreux jeux Metroidvania incluent des mécanismes de leveling RPG, ce qui signifie qu'un joueur peut, s'il le souhaite, faire du grind pour obtenir plus de puissance.
Bien sûr, les joueurs peuvent aussi se limiter s'ils veulent plus de défis.
Les origines des jeux Metroidvania
Le nom Metroidvania est un amalgame de Metroid et Castlevania. Bien qu'il s'agisse à l'origine de jeux cross plateforme et de jeux d'action mettant l'accent sur l'aventure, ces jeux sont antérieurs à la séparation moderne des genres.
Le premier jeu Metroid est sorti en 1986 sur la Nintendo Entertainment System. Se déroulant en 20X5, le jeu mettait en scène la chasseuse de primes Samus Aran, originaire de l'espace. Dans le jeu, elle avait pour mission de mettre fin à la menace Métroïde.
Considérés comme les plus grandes menaces pour la vie galactique, les Métroïdes étaient utilisés comme armes biologiques, et seule Samus possédait les compétences nécessaires pour les arrêter. En s'infiltrant dans une base de pirates de l'espace et en détruisant tout sur son passage, Samus devint une légende.
Elle fut également l'un des premiers personnages féminins jeux vidéo, ce que de nombreux joueurs n'ont appris qu'au moment de l'écran de fin.
Également sorti en 1986 sur la NES, Castlevania adopte une approche beaucoup plus proche du folklore et de la mythologie. Dans Castlevania, le joueur incarne Simon Belmont. Ce dernier, descendant d'un tueur de vampires légendaire, avait pour objectif de prendre d'assaut le château de Dracula et de le tuer.
En chemin, il devait combattre des monstres, rendus célèbres par les films d'horreur de la Hammer Film Productions, comme le monstre de Frankenstein, la Faucheuse et bien d'autres.
Si ces deux séries ont contribué au nom, ce n'est que plus tard que la formule classique du Metroidvania est apparue. Ce fut avec Super Metroid et Castlevania : Symphony of the Night. Tu le découvriras plus en détail dans notre top des jeux Metroidvania.
Considérés comme les véritables grands-parents des jeux Metroidvania, les jeux précédents étaient des jeux d'action-aventure plus classiques.
Top des meilleurs jeux Metroidvania de l'histoire
Les goûts étant subjectifs, il est difficile de dresser une liste des jeux Metroidvania considérés comme les meilleurs. Cela dit, certains jeux historiques sont trop importants pour être ignorés.
Voici, selon nous, le top des jeux Metroidvania :
Super Metroid – Nintendo – 1994
Troisième volet de la série Metroid, Super Metroid fit l'objet d'un grand battage médiatique. Lancé sur la Super Nintendo, ce fut le premier jeu Metroidvania à repousser les limites du genre. Il a donc toute sa place dans notre top des jeux Metroidvania.
Suivant l'héroïne Samus, Super Metroid relatait sa tentative de capturer ou de tuer le dernier Métroïde.
Super Metroid était un jeu fantastique qui se maniait très bien. Grâce à ses contrôles serrés et à l'accent mis sur l'atmosphère, il a su séduire les joueurs pendant des décennies. Il est aujourd'hui l'un des jeux de speed-running les plus populaires de l'histoire et son héritage continue de prospérer.
Castlevania: Symphony of the Night – Konami – 1997
Il s'agit véritablement d'un incontournable de notre top des jeux Metroidvania. Sorti à l'origine sur la PlayStation 1, Castlevania : Symphony of the Night est souvent considéré comme le meilleur jeu Metroidvania de tous les temps. À la base, il reprend les mêmes traits que les précédents opus, mais les pousse encore plus loin.
Ironie de l'histoire, à l'époque, son aspect en 2D amena de nombreux critiques à mettre en doute sa qualité par rapport à son cousin en 3D sur Nintendo 64. Au fil du temps, SOTN est devenu, sans conteste, le meilleur des deux jeux Metroidvania.
Symphony of the Night offrait un énorme château à explorer, rempli de nombreux monstres et d'armes. Il introduisit également des éléments RPG, notamment la possibilité de gagner en puissance. L'objectif ultime étant de tuer Dracula, les joueurs avaient besoin de toute l'aide possible.
Bien qu'il n'ait pas connu un grand succès commercial, SOTN est devenu un jeu culte, et sans doute le plus populaire de tous les jeux Metroidvania. C'est donc sans surprise qu'on le trouve dans notre top des jeux Metroidvania.
Ori and the Will of the Wisps – Moon Studios – 2020
Dans notre top des jeux Metroidvania, on trouve aussi Ori and the Will of the Wisps. Suite d'Ori and the Blind Forest, la sortie multiplateforme de Will of the Wisps était très attendue. Elle n'a pas eu de mal à se montrer à la hauteur de l'attente et le jeu a été acclamé par la critique et le public.
Ori and the Will of the Wisps s'appuie sur la formule Metroidvania de son prédécesseur, poussant la série vers de nouveaux sommets.
Dans ce jeu, le joueur contrôle l'éponyme Ori, un esprit de la forêt. Perdu dans une nouvelle terre, Ori doit retrouver ses amis et sauver la terre du mal. Il s'agit sans aucun doute de l'un des jeux les plus beaux jamais sortis. Will of the Wisps est un Metroidvania moderne à ne pas manquer.
Bloodstained: Ritual of the Night – ArtPlay – 2019
Produit par Koji Igarashi, l'un des grands noms de Symphony of the Night, Ritual of the Night faisait office de jeu Castlevania moderne non officiel. Produit grâce à un financement participatif à grand succès, il y eut quelques doutes sur la qualité du jeu. Mais ceux-ci ne subsistèrent pas longtemps.
À sa sortie, Bloodstained : Ritual of the Night fut applaudi par tous.
Annoncé comme étant un retour à ce qui fit la grandeur des jeux Metroidvania, ROTN montre que la formule classique a encore de l'avenir. En augmentant les capacités des ennemis , ce jeu a fait saliver les fans, en sommeil depuis longtemps, à l'idée de ce qui va suivre. C'est suffisant pour justifier l'inclusion de ce titre dans le top des jeux Metroidvania.
Comme Konami ne semble plus intéressé et que Bloodstained fut un tel succès, la balle est maintenant dans le camp d'Igarashi.
Guacamelee! – DrinkBox Studios - 2013
On sort des sentiers battus avec ce jeu-ci. Guacamelee ! met l'accent sur les combats et les combos. Situé dans un village mexicain fictif, ce Metroidvania suit un humble fermier.
Surmontant la mort et se battant pour son amour perdu, les aventures du désormais luchador Juan ne font que devenir plus ridicules au fil du jeu.
Loin de l'esthétique de la science-fiction et du western-fantasy, les joueurs ne savaient pas trop quoi penser de Guacamelee ! au début. Mais avec tant de charme et de caractère, ces inquiétudes ont vite été dissipées. Impossible donc de ne pas l'inclure dans notre top des jeux Metroidvania.
Guacamelee ! est l'un des jeux Metroidvania qui démontre à quel point ce genre peut être flexible, en incluant même un mode jeu coop à quatre joueurs, Guacamelee ! a mis le paquet et a su tirer son épingle du jeu et a gagné sa place dans notre top des jeux Metroidvania.
Où trouver les jeux Metroidvania ?
Confinés à l'origine aux consoles, les Metroidvanias modernes sont disponibles sur tous les systèmes et les jeux Metroidvania font désormais aussi partie des jeux en ligne. On trouve donc aussi des Metroidvanias pour Android. Mais en général, ce sont les propriétaires de PC qui ont le plus de choix.
Il est aussi vrai que les jeux Metroidvania pour PC sont davantage connus du grand public. En utilisant des vitrines comme Steam, les joueurs ont accès à une large gamme de jeux contemporains, avec des évaluations et des prix inclus. Tu peux y retrouver les incontournables de notre top des jeux Metroidvania.
Ces vitrines proposent même parfois des portages de jeux plus classiques, comme la Castlevania Advance Collection, sortie pour la première fois sur la Gameboy Advance. Les joueurs intéressés par Metroid devront toutefois se tourner vers une console Nintendo, comme la Switch.
Ce type de jeu étant lié à la console depuis des décennies, il est peu probable que les joueurs puissent s'attendre à voir des jeux Metroid sur PC de sitôt.
Pour les jeux classiques originaux, les joueurs peuvent également envisager l'émulation. Comme certains de ces anciens Metroidvanias ne sont plus vendus, les développeurs et les éditeurs ne perdront pas d'argent si tu fais le choix de l'émulateur de jeux.
Assure-toi simplement que les fichiers ROM des jeux que tu télécharges n'ont pas été mis à jour, pour éviter les failles de sécurité.
Les jeux Metroidvania sont-ils difficiles ?
Si tu cherches un jeu direct pour commencer, les titres de notre top des jeux Metroidvania sont idéaux. Tu peux également consulter les meilleures listes sur Google pour réduire encore le nombre de jeux disponibles et débusquer le meilleur Metroidvania du moment. Tu peux aussi te concentrer sur un type de support, comme les jeux Metroidvania pour PC ou trouver ton bonheur avec un Metroidvania pour Android.
Comme les jeux Metroidvania peuvent être assez complexes, il est préférable de commencer par un jeu simple, pour t'y habituer. N'aie pas peur de consulter des guides si tu te perds. Même les joueurs de Metroidvania les plus expérimentés le font.
Comme c'est un genre évolutif, on ne peut pas savoir quelle direction les Metroidvanias vont prendre. Au moins, avec le succès de Metroid : Dread, une moitié du genre reste bien ancrée. Il ne reste plus qu'à espérer que le Konami code s'y mette aussi, pour le bien des futurs Belmont.
Au moins, quoi qu'il arrive aux jeux d'origine, le genre Metroidvania continue de se développer. Notre top des jeux Metroidvania en atteste. Il n'y a jamais eu de meilleur moment pour être un fan de Metroidvania, et avec la prochaine génération qui se prépare, l'avenir s'annonce radieux !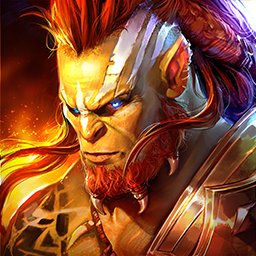 RAID: Shadow Legends
Récupère + de 700 Champions et décroche la gloire