Top 10 des meilleurs jeux coop pour s'amuser entre amis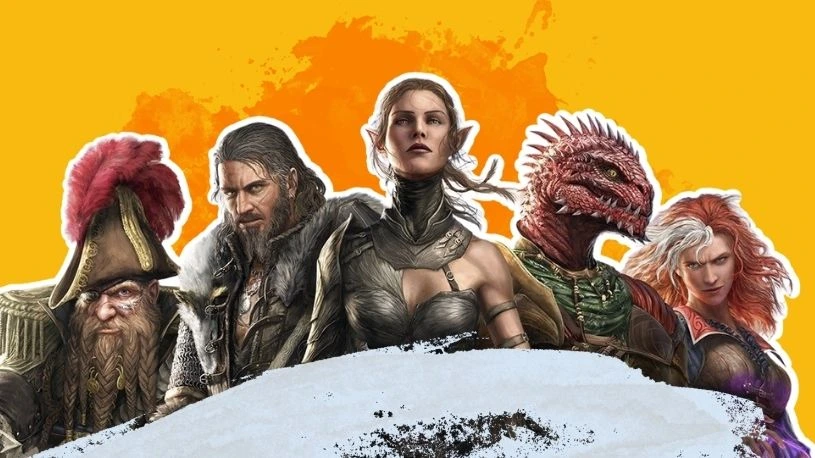 Les jeux vidéo sont plus nombreux que jamais. Des milliers de jeux sortent chaque année nous donnant l'embarras du choix. Les joueurs se retrouvent donc face à un casse-tête : comment distinguer les meilleurs jeux du reste ?

Il y a pire comme problème, mais il s'agit néanmoins d'une vraie question. Ce guide a pour but d'aborder le sujet de cette abondance actuelle, afin de repérer les meilleurs jeux coop pour les joueurs d'aujourd'hui, ainsi que les titres prometteurs sur le point de sortir.
Que veut dire le terme « coop » dans les jeux vidéo ?
Alors, qu'est-ce qu'un jeu coop exactement ? Il s'agit d'un jeu dans lequel le joueur et un compagnon d'armes humain s'unissent pour affronter le monde. Il s'agit parfois de combattre ensemble des hordes d'ennemis dans des jeux de stratégie ou d'unir leurs ressources pour survivre.
D'autres fois, les jeux coop sont beaucoup plus reposants, avec des amis oeuvrant à un seul objectif.
Pour la détente - le jeu coop pour PC Stardew Valley
Développé presque entièrement par un seul homme, Eric Barone surnommé le ConcernedApe, Stardew Valley est l'un de ces jeux au concept simple ayant atteint les plus hauts sommets.
Conçu comme une simulation agricole et fortement inspiré par la série de jeux vidéo The Harvest Moon, Stardew Valley consiste à faire pousser des cultures et à en prendre soin, à élever des animaux, à exploiter des mines, à combattre des monstres, et bien plus encore.
Le principe de base de Stardew Valley peut sembler simplet, mais en réalité, c'est l'un des jeux coop les plus reposants qui existent aujourd'hui. Agrandis ta maison, automatise tes cultures et participe aux concours du village pour améliorer ton profil.
Ton objectif final étant de te marier avec l'un(e) des célibataires de la ville, il n'y a pas d'urgence dans Stardew Valley, ce qui en fait un jeu parfait pour se détendre.
En mode coop, tu te joins aux efforts de tes collègues pour les aider à progresser et à relever les défis les plus exigeants du jeu. Ensemble, vous couvrez deux fois plus de terrain et transformez plus rapidement une petite ferme en une grande.
Bien sûr, ce n'est pas un effort uniquement pour être sympa, car tu partages également avec l'autre les bénéfices de la ferme, de sorte que tout le monde s'en sort mieux. En plus de toutes ces fonctionnalités intéressantes, tu peux également modifier le jeu Stardew Valley pour une expérience en mode coop plus intense.
Pour la créativité - Minecraft
Officiellement lancé en 2011, Minecraft a rapidement vu sa popularité monter en flèche. Devenu le jeu vidéo le plus vendu de tous les temps, Minecraft transcende les barrières de bien des manières, notamment en étant l'un des meilleurs jeux en coop jamais sortis.
En raison de son utilisation de blocs, de nombreux joueurs pensent que Minecraft n'est qu'un jeu simpliste. Mais cette opinion est bien loin de la réalité et de la profondeur des systèmes dans Minecraft.
Minecraft ne porte pas seulement sur l'exploitation de ressources naturelles et l'artisanat, mais comporte aussi de l'aventure, de l'action, de la coopération, de la compétition et la découverte de nouveaux paysages et mondes fantastiques.
Lorsque tu joues en mode coop, ce qu'il y a à faire dépend de la façon dont tu veux jouer avec tes amis. Tu peux construire un énorme château avec eux, ou tout simplement libérer un espace communautaire pour des projets de construction créatifs.
Tu peux également imaginer à quelle vitesse tu vas atteindre et vaincre le dragon Ender, ou t'occuper d'une forêt entière. S'amuser dans Minecraft, c'est exprimer sa créativité, et tu y obtiendras ce que tu y mets.
Pour l'intrigue - Final Fantasy 14
Quatorzième opus de la franchise RPG, Final Fantasy 14 a connu un lancement difficile. Considéré à l'origine comme l'un des pires jeux coop ou MMORPGs en général, le jeu a subi une refonte complète et a été relancé sous le nom de FF14 : A Realm Reborn.
Plutôt que le naufrage qu'était la première tentative du jeu, FF14 : ARR a rapidement été considéré comme un excellent MMORPG, mais aussi comme une fantastique expérience narrative.
Aujourd'hui encore plus populaire que World of Warcraft, on considère Final Fantasy 14 comme un chef-d'œuvre de narration MMO, et comme c'est l'un des meilleurs jeux en coop, les joueurs partagent facilement cette histoire.
Chaque joueur de FF14 peut incarner n'importe quelle classe, avec le niveau de personnalisation élevé et caractéristique du jeu que tous les joueurs de MMO adorent.
En mode coop, tu collabores avec d'autres joueurs tout au long de l'histoire, et tu connaîtras des rebondissements et des trahisons parfois choquantes. Tu peux également faire équipe pour des donjons, des quêtes mondiales et des récompenses spécifiques comme des montures et des costumes.
Pense simplement à avoir une personne qui joue le rôle de tank, pour éviter les longues files d'attente dans les donjons !
Combien coûte FF14 ?
Le jeu complet jusqu'à la fin de la première extension ne coûte désormais rien aux nouveaux joueurs. Ainsi, la place du MMO dans les meilleurs jeux gratuits est tout simplement indéniable.
Y a-t-il d'autres jeux de coopération gratuits ?
Pour les joueurs à la recherche de plus d'expériences gratuites, de grands noms comme la PlayStation, Xbox et Steam sont autant de points de départ intéressants. On te recommande Warframe, CS : GO, Apex Legends et Dota 2 pour commencer.
Pour l'aventure - Deep Rock Galactic
Avec l'exploitation minière et l'artisanat, tu pourrais penser que Deep Rock Galactic est une copie de Minecraft. Quelques tours d'exploration des profondeurs de la planète minière dans l'une des quatre classes personnalisables te feront vite comprendre que ce jeu est tout sauf une copie.
Deep Rock Galactic possède la philosophie des jeux coop dans sa nature même, chaque joueur prenant un rôle qui lui convient le mieux et qui correspond à ses capacités. Qu'il s'agisse de tir, d'ingénierie, de repérage ou d'exploitation minière, chacun a un rôle. Et si les joueurs veulent être compétitifs face aux épreuves les plus difficiles, ils auront à bien jouer ce rôle.
En tant qu'expérience hautement personnalisable, Deep Rock Galactic sera aussi hardcore ou aussi soft que toi et tes copains de jeux coop le souhaitez.
Avec son style artistique amusant, ses petits moments de panique et son bouton dédié aux encouragements, Deep Rock Galactic est l'un de ces jeux coop qui ne peuvent que rapprocher les joueurs.
Pour l'action classique - Doom 2
Peu de jeux ont résisté à l'épreuve du temps comme le classique Doom d'ID Software, et c'est aussi vrai pour les jeux coop que pour l'expérience solo.
Doom, l'un des plus grands jeux coop jamais sortis, était conçu pour se déplacer à une vitesse folle tout en esquivant les tirs ennemis et en détruisant des hordes de démons.
Bien que tous les différents jeux classiques Doom soient d'excellents jeux coop, Doom 2 est un parfait mélange de défi et d'accessibilité. Veille simplement à utiliser un portage amélioré du moteur de Doom comme GZDoom si tu souhaites adapter le jeu aux normes actuelles en termes de résolution et de fréquence d'images.
Réunis tes amis et défonce tout jusqu'à ce que le jeu soit terminé.
Mieux encore, si les jeux d'horreur coop de la série Doom n'existaient à l'origine que sur les ordinateurs de bureau, cette limitation ne s'applique plus. Aujourd'hui, toute la gamme des meilleurs jeux coop qui existent peut être jouée sur PlayStation, Xbox, Switch, et est aussi disponible aussi parmi les jeux pour mobile.
Suis-je obligé de jouer uniquement avec un clavier ?
Non, pas du tout. Bien que certains d'entre nous aient joué de cette façon lors de la sortie du jeu, ce dernier a toujours été conçu pour les souris d'ordinateur, alors ne te sens pas coupable de tricherie !
Pour les énigmes - Portal 2
Si tu es un fan de jeux de puzzle ou de jeux de robot en général, Portal 2 est un titre incontournable. Construit sur les bases du jeu original Portal, le mode coop de Portal 2 existe séparément de la campagne solo.
Il comprend des défis spécifiques au mode multijoueur qui te pousseront à réfléchir comme aucun autre jeu de coopération ne le fait.
Dans Portal 2 il faut trouver des moyens d'amener les deux joueurs à la sortie en utilisant la vitesse, les astuces, la précision et, bien sûr, en passant par plusieurs portails.
Il s'agit de l'un de ces titres où chaque énigme nécessite une approche minutieuse, où le moment de la découverte est toujours satisfaisant, même si la mise en œuvre peut être difficile.
Bien qu'il s'agisse du type de jeu coop le mieux adapté au PC, grâce à la dextérité de tes mouvements, les joueurs qui maîtrisent bien les manettes peuvent également s'en servir sur les consoles.
Pour le côté hardcore - Cuphead
Cuphead possède des graphismes parmi les plus stylisés et les plus parfaits de tous les jeux vidéo jamais sortis. C'est aussi un jeu qui se caractérise par sa difficulté, avec ses niveaux punitifs et ses boss à l'opposé du style du jeu mignon et jeu rétro inspiré des cartoons.
En tant que jeu de tir en 2D, Cuphead demande à ses joueurs de travailler leurs réflexes, d'apprendre des schémas et de mettre en œuvre des sauts et des techniques de déplacement précis. Face à cette action rapide, tu rencontreras des animations hilarantes qui témoignent de la nature forte de ce projet de passionné.
Si toi et ton ami n'avez pas peur des jeux coop qui vous font faire face à un ensemble d'obstacles toujours plus nombreux tout au long du jeu, alors Cuphead offre parmi les meilleurs défis de jeux coop depuis des années.
Ne t'y trompes pas, tu ne termineras pas ce jeu en un essai, ni même en dix. Aussi tu devras ronger ton frein avant d'arriver au bout de Cuphead...!
Pour le butin - Borderlands 3
Parfois tu as juste envie de piller, parfois de shooter, voire les deux en même temps. C'est exactement ce que t'offre Borderlands 3, un jeu de tir coop et de pillage développé par Gearbox.
Comme pour les précédents jeux Borderlands, attends-toi à un style de BD bien marqué, à des personnages de jeu plus grands que nature et, bien sûr, à des explosions.
Dans Borderlands 3, tu choisis l'une des quatre classes dans ta quête pour ouvrir les coffres-forts mythiques et collecter autant de butin que tu peux en transporter.
Sur ton chemin se trouve la bande de méchants la plus variée depuis Star Wars, qui ne veulent rien d'autre que la peau des chasseurs de coffres.
Si BL3 possède de nombreux atouts, le plus important d'entre eux est celui qui te permet de personnaliser ton personnage et tes capacités en fonction de ton style de jeu. Grâce à des armes, des boucliers, des grenades et même des quêtes semi-aléatoires dans certains cas, les joueurs de Borderlands 3 ne sauront jamais vraiment à quoi s'attendre.
Pour les amateurs de jeux de plateforme - Unravel 2
Si tu as grandi avec des jeux de plateforme, tu regretteras peut-être que ce genre de jeux en 2D soit devenu si rare. Lance-toi dans Unravel 2, qui combine des défis de style plateforme en 2D à l'ancienne avec un charme et un esprit coopératif dont peu de jeux peuvent se targuer.
Il n'y a pas de combat direct dans Unravel 2, le challenge vient plutôt des cartes et des menaces environnementales que tu dois éviter à tout prix.
Reliés par un simple fil, les joueurs de jeux en coop dans Unravel sautent, grimpent, se balancent et courent loin du monde hostile pour sauver leur vie.
Avec une réelle difficulté, des éléments d'énigme et la possibilité de gêner occasionnellement son partenaire (même si tu ne le ferais jamais, bien entendu), Unravel 2 est une rareté dans les jeux coop et nous espérons en voir davantage un jour.
Le seul véritable inconvénient de ce titre est que le mode multijoueur n'est qu'en coopération locale.
Qu'est-ce qu'un jeu en coopération locale ?
Il s'agit d'un jeu qui se joue sur un seul écran, avec les joueurs assis à côté les uns des autres. Si ce mode a bien des avantages, cela peut toutefois être rédhibitoire pour certains joueurs quand il s'agit de la seule option multijoueur.
Des systèmes comme Parsec ou Shareplay peuvent parfois surmonter cette limite.
Pour l'avenir - Elden Ring
Le futur titre du développeur FromSoftware, Elden Ring, est essentiellement une suite de la série Dark Souls. Comme toujours, le principal challenge de ces jeux réside dans le fait de les jouer en solo. Mais dans Elden Ring, le jeu est davantage basé sur la coopération que tous les jeux qui l'ont précédé.
Se déroulant dans un monde beaucoup plus ouvert que les précédents opus de FromSoftware, Elden Ring pourrait être un excellent moyen d'explorer un paysage mystérieux et d'affronter des menaces inconnues à deux.
Il s'agit en fait d'un des rares jeux d'horreur coop, ce qui pourrait attirer les amateurs du genre. D'après ce que l'on a vu jusqu'à présent, attends-toi à un haut niveau de personnalisation de ton personnage, avec un équipement et des statistiques reflétant ton style de jeu préféré.
En mode coop, le niveau de flexibilité qu'offre Elden Ring est susceptible d'accorder une grande importance à la synergie entre toi et ton partenaire de jeu.
Cela peut se traduire par la coopération d'un tank et de combattants à distance. Ou bien par deux combattants de mêlée faisant de leur mieux pour prouver qu'ils sont supérieurs. A toi de voir.
Dois-je d'abord jouer aux autres titres de FromSoftware ?
Elden Ring se déroule dans son propre monde. Donc, en ce sens, la réponse est clairement négative. Cela dit, les autres jeux sont fantastiques et pourraient te donner un aperçu du système de combat du nouveau jeu. Donc ils peuvent toujours valoir un coup d'œil.
Jeux coop : en conclusion
Bien que ces titres ne constituent pas une liste exhaustive des meilleurs jeux coop pour PC, ils comptent parmi les meilleurs jeux de l'industrie.
Qu'il s'agisse de jouer sur le qui-vive ou de t'asseoir et de plaisanter avec tes amis et ta famille, chacun devrait pouvoir trouver son compte dans ces jeux, même si ton partenaire n'a pas le même style que toi.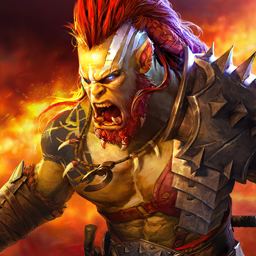 RAID: Shadow Legends
Récupère + de 700 Champions et décroche la gloire