Évidemment, nous pouvons d'abord mentionner nos propres jeux comme parmi les plus fun à essayer sur ton téléphone avec de nouveaux ou d'anciens amis.
Pour ce faire, il te suffit de cliquer ci-dessus et de voir par toi-même notre liste de jeux mobiles multijoueur entre amis.
De nos jours, on n'a plus besoin de s'entasser autour d'un jeu aux graphismes et au gameplay limités.
Au lieu de cela, tu peux te tourner vers les jeux pour téléphone multijoueur entre amis. Il existe une grande variété de jeux de puzzle et de jeux de tir, entres autres.
Les genres de jeux pour mobile en multijoueur
Tu auras le choix entre différents types de jeux mobiles multijoueur pour jouer avec des amis. Des jeux sur PC et console classiques comme Mario Kart aux jeux de société comme Monopoly, tu n'as qu'à sélectionner en fonction de ton humeur.
Espérons que notre petit classement de jeux mobiles multijoueur entre amis facilitera tes choix.
Among Us
Tu as peut-être vu les personnages mignons et colorés d'Among Us dans les magasins du monde entier. Ce jeu multijoueur pour téléphone est devenu viral après avoir été poussé par les gamers YouTubers et les streamers.
Toute une gamme de peluches et d'autres accessoires a rapidement suivi.
Pourtant, ce battage médiatique est bel et bien mérité car il s'agit de l'un des titres les plus intéressants parmi les jeux mobiles multijoueur entre amis.
Pourquoi ce jeu pour téléphone en multijoueur entre amis ?
En jouant à ce chef-d'œuvre du studio Innersloth, tu verras qu'au fur et à mesure que tu avances, le nombre de tes compagnons sera considérablement réduit.
Vous serez tous les astronautes d'un vaisseau. Certains d'entre vous seront des membres d'équipage, tandis que d'autres seront choisis comme imposteurs cachés.
Une liste des tâches concrètes est assignée à chaque gamer. Tout le monde doit chercher à les accomplir, bien que les imposteurs ne puissent pas les effectuer. Ils doivent alors essayer de passer inaperçus.
Les imposteurs gagnent en sabotant un système critique ou en tuant les membres de l'équipage. Ces derniers ne peuvent gagner qu'en menant à bien toutes leurs tâches ou en trouvant tous les imposteurs.
L'un des grands avantages d'Among Us est que c'est un jeu multijoueur sur téléphone auquel vous pouvez jouer même à 15, ce qui permet d'organiser une grande fête.
C'est aussi un choix excellent de jeu mobile multijoueur entre amis parce qu'il te permet de voir ce qui se passe dans la tête de tes copains. Tu seras peut-être surpris que certains d'entre eux soient d'aussi bons menteurs.
Mario Kart Tour
Historiquement, Mario Kart est considéré comme l'un des meilleurs jeux pour faire la fête. Il n'y a aucune satisfaction comparable à celle d'envoyer son meilleur ami valdinguer sur Rainbow Road.
Il était logique qu'une version de jeu mobile multijoueur entre amis arrive, et elle a tout pour dépasser tes attentes.
Pour ceux qui ne connaissent pas Mario Kart, il s'agit du jeu de course phare de Nintendo. Tu te mets à la place d'un des personnages et conduis un petit kart sur un circuit, en espérant remporter la course.
Sur ton chemin, tu rencontres des parcours sinueux, des obstacles et des joueurs dotés d'astuces et de gadgets pour t'empêcher d'arriver à ton but.
Tu pourras difficilement trouver un jeu à jouer entre amis sur téléphone plus simple que Mario Kart. Ce qu'il faudra à votre belle compagnie, c'est le Bluetooth et la possibilité de vous réunir au même endroit. Ce jeu est prévu pour 7 personnes maximum.
Comme Mario Kart n'apparaît généralement que sur les consoles Nintendo, c'est un excellent moyen d'y accéder si tu n'as pas de Switch, et mieux encore, c'est gratuit.
Spaceteam
Spaceteam est l'un des jeux à jouer entre amis sur téléphone que nous pouvons recommander à quiconque qui adore les jeux dynamiques. Malgré ses dix ans d'existence, ce titre qui fait partie des jeux dans l'espace reste encore assez méconnu.
Chaque joueur fait partie d'une équipe spatiale et a un écran rempli de mots et de commandes connus sous le nom de technobabble.
Chaque téléphone gamer est notifié de la commande à exécuter pour sauver son vaisseau spatial. Il faut aussi dire aux coéquipiers de quoi il s'agit.
Pourquoi ce jeu va-t-il plaire à tes amis ?
Les coéquipiers doivent en fait chercher et voir si la commande se trouve sur leur appareil. Bien que cela semble simple, les instruments mal étiquetés et les actions demandées finissent inévitablement par faire pousser des cris à tout le monde.
Eh oui, bienvenue dans le monde rusé des jeux coop !
Ce jeu mobile multijoueur entre amis peut être testé avec 2 à 8 joueurs. Plus on est nombreux, plus il sera difficile de gagner, mais le jeu n'en sera que plus amusant.
Vous aurez tous besoin de smartphones équipés de Bluetooth pour accéder à l'un des meilleurs jeux à jouer entre amis sur téléphone.
PUBG Mobile
Ces dernières années, les jeux Battle Royale ont gagné en popularité. Ils impliquent que les joueurs soient lâchés sur une carte, où ils doivent fouiller le terrain, ramasser des armes et des objets, et se battre jusqu'à ce qu'il n'en reste qu'un.
Il existe de nombreux types différents de ce jeu pour téléphone multijoueur entre amis, mais PlayerUnknown's Battlegrounds (PUBG) est le titre original qui a rendu le genre si populaire.
Il est logique qu'un jeu mobile multijoueur ait été lancé, et il est devenu aussi populaire que ses homologues sur PC et sur console.
De vrais tournois d'eSports sont maintenant organisés pour rendre hommage à PUBG. Il te suffit d'ajouter tes amis dans ta liste, ensuite tu pourras les inviter à jouer avec toi.
Words With Friends 2
À la différence des jeux de tir, Words With Friends n'est pas intuitif. Il est beaucoup plus intellectuel que les autres jeux mobiles multijoueur figurant sur notre liste. Il reprend le concept du jeu de mots classique Scrabble et le transpose sur les mobiles.
Il utilise les notifications push et te laisse jouer jusqu'à 40 parties à la fois, ce qui te permet d'avoir des sessions lentes et de répondre quand tu le souhaites.
Tu pourras aussi t'asseoir autour d'une table avec un de tes amis pour vous affronter en face à face.
Pour ceux qui ne connaissent pas la consigne de ce jeu mobile multijoueur entre amis : chacun des joueurs dispose d'une série de tuiles contenant des lettres.
Tu devras former un mot sur le plateau, en plaçant des personnages dans les espaces désignés pour obtenir des bonus, tout en t'appuyant sur les lettres et les mots que les autres ont placés.
Chaque lettre a un score basé sur la difficulté de son utilisation. À la fin du jeu, la personne qui a le score le plus élevé gagne.
Jeux par niche
Jeux à deux
Regardons maintenant quels sont les jeux à deux absolument recommandés.
Lorsqu'il s'agit de jeux multijoueur entre amis, et que ton ami(e) et toi souhaitez jouer à deux, deux possibilités s'offrent à vous : le jeu en tête-à-tête ou le jeu coopératif.
Si tu veux jouer en tête-à-tête, les jeux de sport comme NBA Jam sont une bonne option. Pour être récompensé en fonction des compétences, essaie Worms Armageddon.
Si tu veux quelque chose de coopératif, le classique Minecraft est l'un des meilleurs jeux à plusieurs sur téléphone qui te procurera sûrement des heures de plaisir.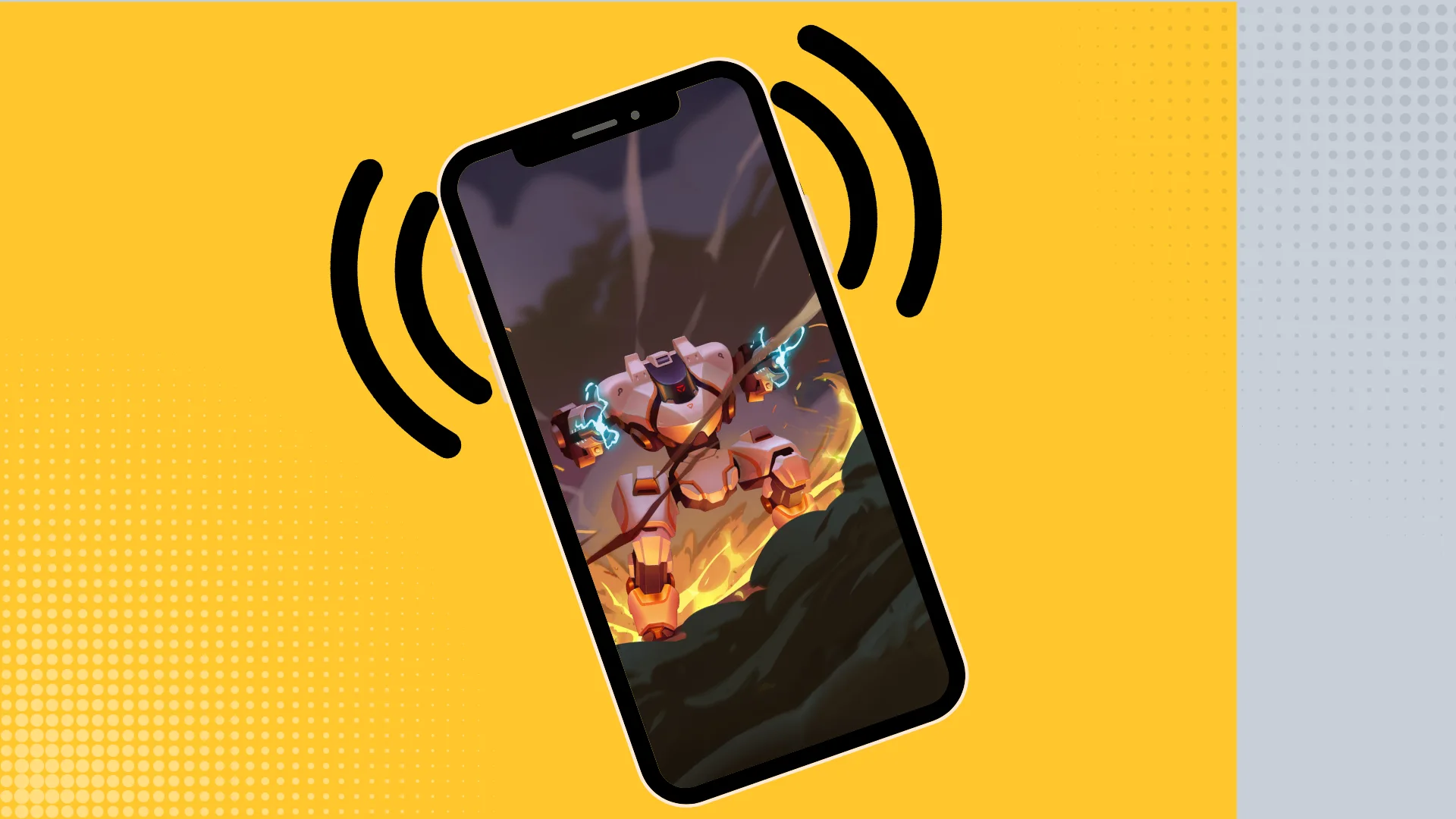 Jeux multijoueur sur téléphone | Jouez nombreux !
Si tu reçois du monde pour jouer à des jeux mobiles multijoueur entre amis, tu choisiras soit quelque chose d'amusant avec un esprit de compétition, soit un jeu coopératif.
Il te faudra également une chambre gaming bien aménagée pour que le passage dans le monde virtuel soit confortable.
Quels jeux à plusieurs sur téléphone choisir pour les fêtes ?
Spaceteam est un jeu idéal pour les fêtes, car il a tendance à susciter de vives émotions.
Un autre bon choix est Houseparty. Il propose une gamme de jeux dans une seule application.
Si tu veux jouer à un jeu mobile multijoueur entre amis et que tu penches vers les jeux de société, tu devrais essayer Kahoot, qui te permet également de planifier ton propre quiz.
Cross-play
Les jeux cross plateforme se jouent sur plusieurs gadgets simultanément. Leur popularité n'a cessé de croître ces derniers temps. Malgré ce qu'on appelle la guerre des consoles, les joueurs se montrent très coopératifs et unis en accomplissant les tâches.
Jeux mobiles multijoueur entre amis | Que faire en cas de distance ?
Les meilleurs jeux mobiles multijoueur entre amis sont généralement ceux qui ne nécessitent pas de réponses instantanées, surtout si les gamers se trouvent dans des fuseaux horaires différents.
Les jeux de société comme Cluedo, Uno et Monopoly sont toujours une bonne idée. De nombreux jeux multijoueur pour téléphone offrent également la possibilité de ne pas se soucier de la distance ni du décalage horaire.
Tu ne regretteras pas non plus d'avoir essayé le jeu Words With Friends.
Jeux iOS
Les nouveaux jeux mobiles multijoueur iOS poussent comme des champignons après la pluie, ce qui fait plaisir aux fans des iPhones et iPads. Si tu en fais partie, n'hésite pas à consulter notre classement des meilleurs jeux iOS de 2022.