No podemos dejar de mencionar nuestros juegos aquí; son algunos de los juegos para jugar con amigos en móvil más divertidos. Solo tienes que hacer clic más abajo y comprobarlo por ti mismo.
Se acabaron los días en los que tenías a todos tus amigos aglomerados frente a un solo móvil para ver un juego con gráficos en bloque de mala calidad y una mecánica de juego limitada.
Por el contrario, ahora puedes elegir entre una amplia gama de juegos de móvil para jugar con amigos, desde juegos de disparos acelerados hasta entretenidos juegos de puzzles.
Hay un sinfín de juegos de móvil para jugar con amigos de todo tipo y género: desde juegos clásicos para consola como Mario Kart hasta juegos de mesa como Monopoly. Sin duda, sobran las opciones.
La mayoría son juegos multiplataformas, que ahora también están disponibles en dispositivos móviles. Te presentamos a nuestros favoritos a continuación:
Among Us
Tal vez te has topado con los bonitos y coloridos personajes de Among Us en las tiendas de todo el mundo. El juego multijugador de móvil se volvió viral después de que unos gamers YouTubers y algunos streamers lo promocionaran.
Lo que vino después fue una ola de mercadería de felpa y productos relacionados con el juego.
Era de esperarse todo el revuelo que causaron; es nada menos que uno de los juegos de móvil para jugar con amigos más interesantes que hay.
Fue desarrollado por el estudio estadounidense Innersloth y se trata de un juego de deducción social.
En este entretenido ejemplar de los juegos de móvil para jugar con amigos, todos son astronautas en una nave; la mayoría son compañeros de tripulación, pero algunos han sido elegidos para ser los impostores ocultos.
A cada jugador se le asigna una lista de tareas que debe completar. Por su parte, los impostores no pueden llevar a cabo sus funciones y tienen que intentar mezclarse entre los demás.
Para ganar deben sabotear un sistema crítico o matar a miembros de la tripulación, mientras que los miembros de la tripulación ganan al completar todas sus tareas y encontrando a los impostores.
Una de las mejores cualidades de Among us es que puedes jugar hasta con 15 jugadores, así que puedes armar una gran fiesta temática de juegos para móvil con amigos.
Verás que es divertidísimo; especialmente porque podrás hacerte una idea de cómo trabaja la mente de tus amigos, quienes pueden resultar muy buenos mentirosos.
Mario Kart Tour
Mario Kart es probablemente uno de los mejores juegos del género party de todos los tiempos. Nada se compara con la satisfacción de lanzar a tu mejor amigo por el borde de la Senda Arco Iris.
Los fanáticos de juegos para jugar con amigos online en android vieron su sueño hecho realidad cuando salió la versión para móvil; y sí que supo superar sus expectativas.
Para quienes no estén familiarizados con Mario Kart, es nada menos que el juego de carreras insignia de Nintendo. En este ejemplar, asumes el control de alguno de los personajes de esta compañía de videojuegos y conduces un pequeño auto a lo largo de una pista.
Tu objetivo es llegar primero, pero en el transcurso de la carrera encontrarás caminos sinuosos y obstáculos, sin mencionar las trampas y artilugios de tus contrincantes para sacarte de la competencia.
Si hablamos de disfrutar los juegos de móvil para jugar con amigos, no hay forma más simple que esta. Todo lo que necesitan es contar con Bluetooth y estar en el mismo lugar. Puedes jugarlo hasta con 7 amigos.
Mario Kart usualmente está disponible en consolas de Nintendo, así que esta es una excelente manera de acceder a él si no tienes una Switch. ¿Y sabes qué es lo mejor de todo? ¡Es gratis!
Spaceteam
Spaceteam es uno de los juegos de móvil para jugar con amigos más entretenidos que tenemos en nuestra lista. Se trata de un juego cooperativo lanzado hace 10 años, aunque es un tanto desconocido.
Su ingrediente principal son los gritos y ya verás por qué. Cada jugador es miembro de una tripulación espacial y tendrá una pantalla llena de palabras técnicas inventadas y órdenes que se conocen como «technobabble».
Los jugadores reciben una orden para salvar a su nave espacial y deben comunicarsela verbalmente a sus compañeros de equipo. Luego, los jugadores deben revisar su pantalla y verificar si tienen la orden en su dispositivo para ejecutarla.
Parece sencillo, pero los instrumentos de nombres extraños y las acciones que hay que completar terminan generando un griterío.
Este ejemplar de los juegos del espacio se puede jugar de dos a ocho participantesy mientras más sean, más difícil se pone, aunque más divertido también. Solo necesitas un móvil y Bluetooth para acceder a uno de los mejores juegos de móvil para jugar con amigos.
PUBG Mobile
En los últimos años, los juegos Battle Royale han visto crecer su popularidad. En este tipo de juegos, los jugadores son lanzados en un mapa y tienen que ingeniárselas para buscar comida, conseguir armas y artículos y pelear hasta que solo quede el vencedor.
Hay muchos tipos diferentes, pero solo Player Unknown Battlegrounds (PUBG) es el original que le dio fama al género de los juegos de disparos con el método multijugador en masa.
Una vez más, los fanáticos de juegos para jugar con amigos online en Android brincaron de alegría cuando salió la versión exclusiva para móviles; y ha resultado ser tan popular como sus pares de consola y PC.
Hay torneos enteros que se llevan a cabo con este título y lo único que tienes que hacer para ser parte de la acción es agregar a tus amigos a la lista e invitarlos a jugar. En definitiva, es una excelente alternativa para disfrutar de los juegos de móvil para jugar con amigos.
Words With Friends 2
Words With Friends es más bien una cuestión de cerebro, si lo comparamos con otros juegos de la lista. Este entretenido ejemplar de los juegos para móviles con amigos toma el concepto del clásico juego de mesa Scrabble y lo transporta a los dispositivos móviles.
Usa notificaciones push y te permite jugar hasta 40 partidas a la vez. En este juego puedes tener partidas lentas y responder cuando les plazca a ti y a tu contrincante, o si prefieren, pueden sentarse en una mesa y jugar cara a cara.
Si no conoces el juego, no te preocupes, te lo explicamos. Cada jugador tiene una serie de fichas con letras y su objetivo es formar una palabra en el tablero colocándolas en las casillas de bonos y valiéndose de las letras y las palabras que otros armaron.
Cada letra tiene un puntaje de acuerdo a su grado de dificultad para usarla. Al final del juego, gana quien tenga el mayor puntaje.
¿Qué dices? ¿Te animas a probar uno de estos juegos de móvil para jugar con amigos?
Juegos según su nicho
Juegos de 2 jugadores en diferentes móviles
En cuanto a juegos de 2 jugadores, tienes dos opciones: jugar cara a cara o de forma cooperativa. Si prefieres jugar cara a cara, los deportes siempre son una gran alternativa en cuanto a juegos para móvil con amigos. En ese caso puedes probar títulos como NBA Jam.
Si lo que buscas es un divertido juego de habilidades, no te pierdas Worms Armageddon, otro de los juegos para PC que se abrió paso para convertirse en uno de los juegos para jugar con amigos online en Android.
Ahora bien, si lo tuyo son los juegos cooperativos, el clásico de todos los tiempos Minecraft es uno de los mejores juegos de móvil para jugar con amigos. ¡Son horas de diversión garantizada!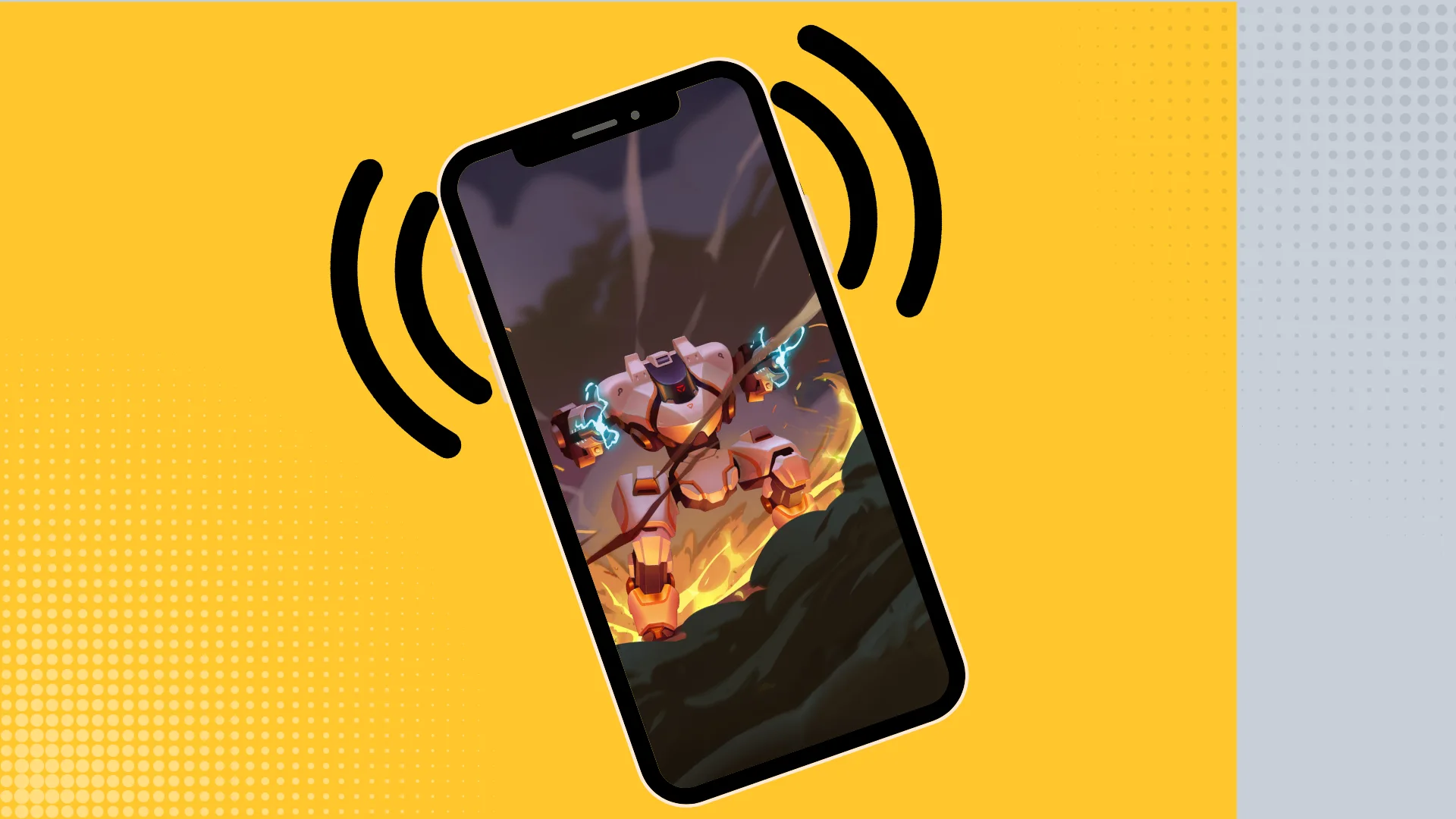 Juegos multijugador de móvil para jugar con amigos en casa
Si estás con tus amigos y quieren jugar juegos multijugador de móvil, tienes la opción de que este sea competitivo o cooperativo.
Spaceteam es uno de los juegos para móvil con amigos ideal para fiestas. Solo ten presente que el ruido y la frustración vienen en el paquete.
Otra buena opción es Houseparty. Este incluye una amplia gama de juegos para jugar con amigos en móvil en una sola aplicación.
Uno de los juegos de móvil para jugar con amigos que te trae toda la acción de la trivia es Kahoot. Si es lo que estás buscando, la app incluso te deja crear tu propio quiz.
Juegos de móvil para jugar con amigos a distancia
Los mejores juegos de móvil para jugar a distancia con amigos son aquellos que no requieren respuestas inmediatas, especialmente si están en zonas horarias distintas y tienen patrones de sueño diferentes.
En ese caso, los juegos como Cluedo, Uno y Monopoly son excelentes opciones.
Muchos juegos de mesa te ofrecen esta posibilidad y Words With Friends, del que ya te hemos hablado, es uno de los títulos que puedes probar para jugar cuando te plazca, incluso desde tu habitación gamer.
No importa el sistema operativo que uses, puedes acceder a los mejores juegos para iOS del 2022 y para Android también.