10 juegos cooperativos en PC para disfrutar con tus amigos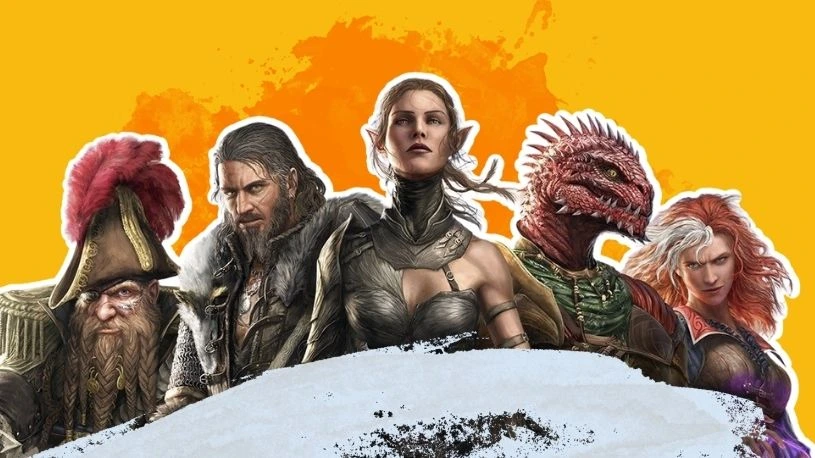 Nunca el mundo de los videojuegos había sido tan fructífero; los miles de juegos lanzados cada año nos dan un mar de opciones para elegir. Es así como los jugadores se enfrentan al dilema de discernir entre la multitud de juegos cooperativos en PC.


EN PC Y MÓVIL
Ciertamente, es un problema maravilloso, pero no deja de ser un problema. Con esta guía buscamos arrojar luz sobre este asunto de la abundancia actual y escoger a los mejores juegos cooperativos en PC que los gamers puedan disfrutar, además de un título prometedor que saldrá pronto.
¿;Qué significa "coop" en el mundo de los videojuegos?
Entonces, ¿;qué son los juegos coop? En términos sencillos, se trata de juegos que empujan a un jugador y su compañero a enfrentarse con el mundo. Algunas veces se pueden encontrar combatiendo hordas enemigas en juegos de estrategia o recolectando recursos en un intento desesperado por sobrevivir.
Otras veces, los mejores juegos coop son mucho más relajantes, y solo trabajas con tus amigos en función de un proyecto creativo u objetivo.
Para relajarte: Stardew Valley
Fue desarrollado casi completamente por una sola persona, Eric "ConcernedApe" Barone y es uno de esos juegos que elevan un concepto simple a niveles extraordinarios.
Su diseño tiene el enfoque de granja, inspirado en gran medida por la serie Harvest Moon. El propósito de este juego coop en PC es plantar y cuidar los cultivos, criar animales, trabajar en la mina, luchar contra monstruos y mucho más.
The basis for Stardew Valley might sound silly, but in reality, it's one of the most relaxing co op games out there today. Expand your house, automate your crops, and enter village competitions to raise your profile.
Tal vez el concepto inicial de Stardew Valley suene tonto, pero realmente es uno de los juegos cooperativos en PC más relajantes que hay. Solo debes ampliar tu casa, automatizar tus cultivos y participar en las competencias del pueblo para mejorar tu perfil.
Eventualmente, tu objetivo es casarte con una de las solteras disponibles del pueblo, así que no hay prisa en Stardew Valley. Sin duda, un juego completamente relajante.
En el modo coop, los jugadores pueden unir esfuerzos en la granja para ayudarse a vencer los desafíos más exigentes del juego. Juntos pueden cubrir el doble de terreno y rápidamente convertir la pequeña granja en algo que valga la pena.
Claro está, el esfuerzo no es solo por pasar el rato, los jugadores también comparten las ganancias de la granja, y así todos quedan conformes. Aparte de todas estas funciones geniales, los jugadores pueden modificar Stardew Valley para llevar la experiencia coop mucho más allá.
Para explotar tu creatividad: Minecraft
Tras su lanzamiento en 2011, la popularidad Minecraft se disparó rápidamente. Hoy en día es el videojuego más vendido de todos los tiempos y ha trascendido barreras de muchas maneras; ser uno de los mejores juegos coop es una más de ellas.
Al ver Minecraft, muchos jugadores se apresuran a calificarlo como un juego simple debido a su apariencia pixelada. Y aunque esta sea una percepción normal, no le hace justicia a la profundidad de los sistemas de Minecraft.
Minecraft no se trata solo de minería y construcción, también incluye aventura, acción, cooperación, competición y el descubrimiento de nuevos parajes y mundos fantásticos.
Al jugar en modo coop, las tareas dependerán de cómo quieran jugar tú y tus amigos. Tal vez quieran construir un enorme castillo, o simplemente crear un espacio comunitario para el desarrollo de proyectos creativos de construcción.
Incluso, pueden ver qué tan rápido pueden llegar a derrotar el Ender Dragón o nivelar un bosque entero. La diversión en Minecraft es una expresión de tu creatividad, y lo que obtengas será el fruto de tu esfuerzo.
Para disfrutar de una buena historia: Final Fantasy 14
Siendo la catorceava entrega principal de la franquicia RPG de amplia trayectoria, Final Fantasy 14 tuvo un inicio tortuoso. Originalmente, fue considerado uno de los peores juegos cooperativos en PC o MMORPGs en general, por lo que el juego tuvo que ser rediseñado completamente para ser relanzado como FF14: A Realm Reborn.
A diferencia de la abominación que resultó ser el primer intento del juego, FF14: ARR rápidamente se ganó un lugar no solo como un excelente MMORPG, sino también como una experiencia narrativa espectacular.
Hoy en día es incluso más popular que World of Warcraft, y es considerado una obra maestra de la narrativa MMO, además de uno de los mejores juegos cooperativos en PC. Los jugadores han sido testigos de esta historia.
Cada jugador en FF14 puede jugar dentro de cualquier clase, con el sello característico de personalización de alto nivel que los amantes de los MMOs tanto disfrutan.
En el modo coop, los jugadores pueden colaborar a lo largo de la historia para presenciar sus giros y recodos, y una que otra traición. Asimismo, pueden formar equipo para las mazmorras, las búsquedas de mundos y obtener recompensas por logros específicos, como montañas y atuendos.
Solo recuerda pensar en una persona que asuma el rol de tanque, ¡y así evitar todo el tiempo de espera en la mazmorra!
¿;Cuánto cuesta FF14?
El juego completo hasta el final de la primera expansión no tiene ningún costo para los jugadores nuevos. Con esto, no se puede negar que el lugar de este MMO como un excelente juego coop en PC gratis es más que merecido.
¿;Cuáles son algunos de los juegos coop en PC gratis?
Para los jugadores interesados en más experiencias con juegos coop en PC gratis, las tiendas de Playstation, Xbox y Steam pueden ser un excelente lugar para empezar. Les recomendamos Warframe, CS: GO, Apex Legends, y Dota 2 como punto de partida.
De todas maneras, hay una gran oferta de juegos coop en PC gratis que puedes empezar a jugar desde ya.
Para tener un aventura: Deep Rock Galactic
Con la presencia de minas y construcciónes, podemos entender que haya jugadores que piensen que Deep Rock Galactic no es más que una copia de Minecraft. Pero tan solo bastan unas rondas de reconocimiento en las profundidades del planeta minero como miembro de una de las cuatro clases personalizables para comprobar que es todo menos eso.
Deep Rock Galactic tiene la filosofía coop anclada al corazón de su personalidad. Cada jugador asume el rol que mejor se adapte a él, de acuerdo a sus habilidades. Bien sea como artillero, ingeniero, explorador o excavador, todos tienen un papel que cumplir; y si los jugadores quieren competir en niveles más avanzados, más vale que desempeñen muy bien su función.
Siendo una experiencia altamente personalizable, Deep Rock Galactic puede ser tan extrema o amigable como deseen tú y tus compañeros de juegos cooperativos en PC.
Con su divertido estilo artístico, los momentos de pánico ocasionales y su botón que te da ánimos, este juego coop en PC no puede sino acercar aún más a sus jugadores.
Para experimentar acción clásica: Doom 2
Pocos juegos han resistido el paso del tiempo como lo ha hecho este clásico de la desarrolladora ID Software. Y esto aplica tanto para el juego cooperativo como para la experiencia de un solo jugador.
Doom es nada menos que uno de los más grandes juegos cooperativos en PC originales que han sido lanzados, desarrollado pensando en velocidades exorbitantes, la evasión del fuego enemigo y la derrota de las hordas de demonios.
Si bien todas las entregas de este clásico son excelentes juegos cooperativos en PC, Doom 2 es el perfecto ejemplo de desafío y accesibilidad. Solo debes asegurarte de usar un source port moderno como GZDoom, si quieres actualizar tu juego con los estándares actuales de resolución y frecuencia de cuadros.
Reúnete con tus amigos, y empiecen a armar y desarmar hasta que esté listo.
Por si fuera poco, aunque en un principio los juegos cooperativos en PC de miedo de Doom solo eran compatibles en ordenador, ya ese no es el caso. Actualmente, el amplio abanico de los mejores juegos cooperativos en PC que hay están disponibles en PlayStation, Xbox, Switch, e incluso hay juegos para móviles.
¿;Solo puedo jugarlo con teclado?
No es necesario. Aunque muchos de nosotros hayamos jugado de esta manera cuando fue lanzado por primera vez, el juego siempre estuvo diseñado para jugar con el ratón del ordenador, ¡así que no estás haciendo trampa!
Para resolver acertijos: Portal 2
Si eres un fanático de los juegos de puzzles o de los juegos de robots en general, entonces tienes que jugar Portal 2. Fue desarrollado sobre las bases del Portal original, solo que el modo cooperativo en Portal 2 está separado de la campaña de jugador individual.
Este incluye desafíos específicos multijugador que te llevarán a pensar como ningún otro juego cooperativo. Se trata de encontrar las maneras de sacar a ambos jugadores a través de la velocidad, trucos, precisión y, por supuesto, unos cuantos portales.
Es uno de esos títulos en el que cada acertijo requiere de una estrategia minuciosa, pero cada vez que grites "¡eureka!" será increíblemente satisfactorio, aunque la ejecución puede ser todo un desafío.
Los juegos coop en PC suelen jugarse de forma más precisa, ya que depende de una destreza en los movimientos del ratón, que se puede dirigir mejor, aunque los jugadores con gran experiencia en mandos también pueden disfrutarlos en consolas.
Para vivir una experiencia Extrema: Cuphead
Cuphead tiene unos de los gráficos más estilizados y perfectos que vas a ver en algún videojuego. También es un juego extremadamente difícil; notarás que sus niveles extenuantes y los jefes contrastan con el tierno estilo de caricatura retro del juego.
Como todo shooter 2D, Cuphead exige que los jugadores desarrollen sus reflejos, aprendan patrones y ejecuten saltos y técnicas de movimientos precisos. Por otro lado, frente a esta acción acelerada tenemos las animaciones vivaces y cargadas de diversión que rebosan de personalidad y pasión.
Si a ti y a tu compañero no les importa aventurarse en un juego cooperativo que los lanza en contra de paredes que no paran de crecer durante todo el juego, entonces Cuphead tiene para ustedes los mejores desafíos que se hayan visto en años.
Eso sí, no crean que van a completar este juego en el primer intento, ni siquiera en el décimo. Así que será mejor que forjen su carácter antes de asumir el reto de Cuphead.
Para saquear: Borderlands 3
En ocasiones tienes ganas de saquear, otras veces quieres disparar, y a veces quieres las dos cosas. Si es así, es exactamente lo que puedes conseguir en Borderlands 3, un juego cooperativo de disparos y saqueo de la desarrolladora Gearbox.
Al igual que en los juegos Borderlands anteriores, los jugadores de BL3 también disfrutarán del diseño artístico al mejor estilo de los cómics, los personajes extravagantes y, obviamente, las explosiones.
En esta entrega, los jugadores deben escoger una de las cuatro clases para embarcarse en la aventura de abrir las míticas cámaras y saquear tanto como puedan cargar.
A su paso se enfrentan al grupo más diverso de villanos de este lado de la galaxias, a quienes solo les interesa hacerse del contenido de las cámaras de los cazadores.
De entre todas las fortalezas de BL3, la capacidad de personalizar tu personaje y sus habilidades de acuerdo a tu forma de jugar es clave. Con todo y las armas semi-aleatorias, los escudos, granadas e incluso las búsquedas en algunos casos, los jugadores de Borderlands 3 nunca saben realmente a qué se enfrentan. Es por ello que es uno de los juegos coop de PC más populares, aunque también está disponible para consolas.
Para vivir una aventura de plataformas: Unravel 2
Si creciste jugando títulos de plataforma, seguro lamentas lo escasos que se han vuelto los juegos de plataformas en 2D. Pues para eso está Unravel 2, un juego que combina los desafíos de plataforma en 2D de la vieja escuela con un nivel de encanto y espíritu cooperativo que no muchos títulos ostentan.
No hay nada de combate directo en Unravel 2. Más bien, el desafío viene dado por los mapas y las amenazas del entorno, que tienes que evitar a toda costa.
Atados por un hilo, los jugadores de este coop saltan, escalan, se balancean y corren por sus vidas lejos de ese mundo hostil.
Con su auténtica dificultad, elementos de lógica, y la habilidad de frenar ocasionalmente a tu compañero (no significa que lo vayas a hacer), Unravel 2 es una rareza dentro del género de los juegos coop, del tipo que esperamos ver más dentro de la industria de los videojuegos.
La única desventaja de este título es que es exclusivamente un coop multijugador local.
¿;Qué es un juego coop local?
Se trata de títulos que se juegan en una sola pantalla; los jugadores deben estar juntos físicamente. Aunque esto puede introducir un nivel adicional de diversión, puede ser algo restrictivo para algunos jugadores, ya que es la única opción multijugador.
Pero te alegrarás de saber que gracias a aplicaciones como Parsec o Shareplay, se puede superar esta limitación.
Para disfrutar en el futuro: Elden Ring
Se trata del próximo gran lanzamiento de la desarrolladora FromSoftware. Elden Ring es, en esencia, una secuencia espiritual de la serie Dark Souls. Como es usual, el principal desafío de estos juegos viene dado por el hecho de tener que jugar individualmente. Pero no es el caso de Elden Ring; este es el juego más cooperativo que ha salido hasta ahora.
Se desarrolla en un mundo mucho más abierto que el de los lanzamientos anteriores de FromSoftware, lo que lo convierte en una excelente oportunidad para explorar juntos un paisaje misterioso y enfrentarse a amenazas desconocidas.
En esencia, es uno de los pocos juegos cooperativos en PC que algunas personas consideran de terror, por esta razón puede ser un imán para los entusiastas de los juegos de miedo.
Por lo que hemos podido ver, la edificación de personajes es de alto nivel. Por otro lado, el equipo y las estadísticas reflejan tu estilo de juego preferido.
En cuanto a la cooperación, es probable que por el nivel de flexibilidad que ofrece Elden Ring, la sinergía entre tú y tu compañero pase a ser el centro de su juego.
Dependerá de vosotros la forma en que lo apliquen. Puede que haya un tanque y varios luchadores que trabajen en conjunto, o tal vez sean dos luchadores cuerpo a cuerpo dando lo mejor de sí para demostrar su superioridad.
¿;Es necesario jugar los otros títulos de FromSoftware primero?
Elden Ring se desarrolla en su propio mundo. Tomando esto en cuenta, la respuesta definitiva es no. Ahora bien, los otros juegos son fantásticos y quizás puedan darte algo de perspectiva sobre el sistema de combate del juego, así que bien valdría la pena echarles un vistazo.
En conclusión
Aunque estos títulos muy difícilmente representen una lista completa de los mejores juegos cooperativos en PC que hay, eso no quita que sean algunos de los mejores títulos que la industria pone a nuestra disposición.
Sea que estés plenamente concentrado en tu juego, o más bien relajado y bromeando con tus amigos o familiares, los juegos que hemos visto ofrecen algo para todos, incluso si tu compañero no es el mismo tipo de gamer que tú.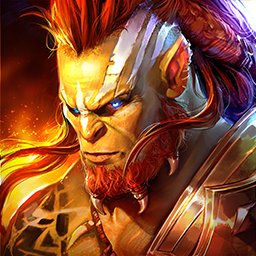 Raid: Shadow Legends
Colecciona 400+ Campeones y lucha por la gloria