Metroidvania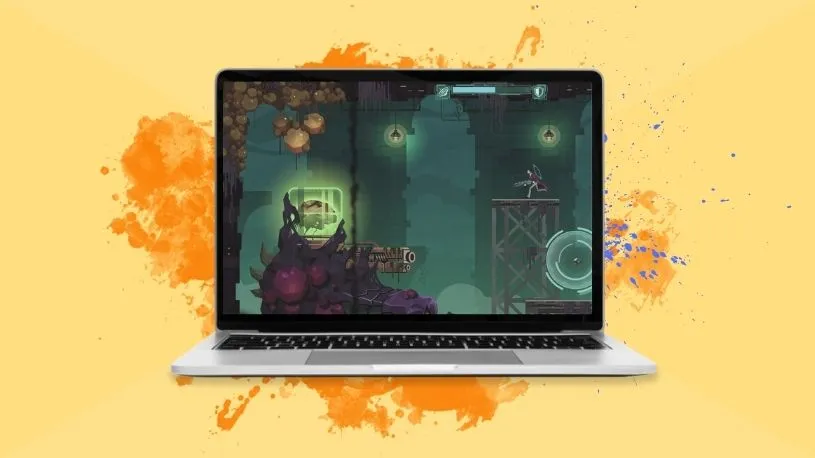 In einer Gaming-Welt, die zumeist von First-Person und Third-Person Shootern dominiert wird, kann man schnell mal die etwas kleineren Nischen-Titel vergessen.

Doch viele dieser heute weniger populären Genres haben das Videospiel-Universum seit ihrem Erscheinen nachhaltig geprägt. Das beste Beispiel dafür sind mit Sicherheit die Metroidvania Games, deren innovatives Gameplay und Fokus auf Erkundung eine breite Zahl an Titeln inspiriert hat.
Was ist Metroidvania?
Metroidvania Games sind eine Mischung verschiedener Genres, weswegen es nicht ganz leicht ist, sie einzuordnen.
Metroidvania ist eine Mischung aus 2D-Sidescrollern mit Elementen aus Action Games sowie Abenteuer Spielen und leichten RPG-Anleihen.
Metroidvania zeichnet sich dadurch aus, dass der Spieler zunächst nur über sehr eingeschränkte Möglichkeiten verfügt, sich in der Spielwelt zu bewegen.
Durch das Aufsammeln von Items vergrößert sich das Repertoire an Moves, Angriffen und speziellen Fähigkeiten jedoch immer weiter, wodurch du weitere, zunächst unzugängliche, Bereiche der Spielwelt erforschen kannst.
Typisch für ein Metroidvania ist, dass es mit einer offenen und komplex aufgebauten Welt aufwartet. Zumeist sind die unterschiedlichen Areale durch Abkürzungen und Geheimwege miteinander verbunden.
Wer nach Best Metroidvania sucht, wird daher vor allem auf Treffer stoßen, welche sehr erkundungsorientiert sind. Die "Best Metroidvania Games" verstecken zudem eine große Zahl an optionalen Items in der Spielwelt, die für das Beenden des Spiels nicht notwendigerweise aufgesammelt werden müssen.
Manche Definitionen fassen das Genre Metroidvania sehr weit und listen alle Spiele darunter auf, die eine offene Spielwelt haben und dem Spieler im Verlauf der Story Upgrades zukommen lassen.
Dann kann man aber Spiele auch auf einer portable Spielekonsole spielen. Wir halten uns in diesem Artikel daher an die 2D Sidescroller, die das Genre schon seit Anbeginn prägen.
Manche Leute behaupten zudem, dass alle Best Metroidvania Spiele unbedingt schwierig sein müssen. Auch das ist nicht der Fall. Denn Metroidvania sind nicht nur Action Games.
Sie beinhalten oft auch Elemente von RPG Spielen, wodurch die Spieler aufleveln können, um das Game leichter zu machen.
Best Metroidvania Games: Herkunft des Namens
Der Name Metroidvania setzt sich zusammen aus den Titeln der beiden Spiele-Serien Metroid und Castlevania. Beide Reihen waren ursprünglich sowohl Vertreter für das Action Genre, als auch für Adventure Games.
Das erste Metroid-Spiel erschien 1986 für das Nintendo Entertainment System. Kopfgeldjägerin Samus Aran muss die titelgebenden Metroids auf dem Planeten SR388 aufsuchen und vernichten.
Durch seine offene Spielwelt und seine vielen, clever verstecken Geheimgänge, stellte Metroid damals die Gaming-Landschaft auf den Kopf.
Samus war außerdem eine der ersten weiblichen Videospiel-Heldinnen (change link to DE version when online) und ihr Geschlecht stellte damals für die Spieler eine Überraschung dar, wurde sie in der zugehörigen Spielanleitung doch geschickt als Mann bezeichnet und nahm ihren Helm erst nach Besiegen von Mother Brain, dem letzten Boss, ab.
Castlevania, der zweite Namensgeber der Metroidvania Spiele, erschien 1986 ebenfalls auf dem NES. Im Gegensatz zum futuristischen Metroid, welches von der Alien-Filmreihe inspiriert worden war, zog Castlevania seine Inspiration aus traditioneller Folklore um den Fürsten der Finsternis Graf Dracula.
In Castlevania schlüpfst du in die Rolle von Simon Belmont, dem Nachfahren eines berühmten Vampirjägers. Im Spiel muss Simon in Graf Dracula Schloss eindringen und den Vampir vernichten.
Auf dem Weg dahin erwarten ihn viele Fallen und gerissene Gegner, wie etwa Frankensteins Monster, die er nur durch in der Spielwelt verstreute Upgrades zuverlässig besiegen kann.
Der Name Metroidvania geht also auf diese beiden ursprünglichen Genre-Vertreter zurück. Denn die Formel aus verzweigter Spielwelt und vielen optionalen Upgrades setzte sich erst langsam durch.
Erst mit Super Metroid auf dem SNES und Castlevania: Symphony of the Night auf der Playstation kam die Bezeichnung auf. Heute gibt es sogar Metroidvania Android und wenn du gute Spiele iPhone suchst, stößt du ebenfalls auf viele Metroidvania Titel.
Best Metroidvania: Die besten Metroidvania Games aller Zeiten
Da man über Geschmack gut streiten kann, ist es extrem schwer, eine definitive Liste der Best Metroidvania Games zu erstellen.
Wir versuchen es aber dennoch und zeigen dir fünf der besten Metroidvania, die du unbedingt einmal im Leben gespielt haben solltest. Vorhang auf!
Super Metroid - Nintendo - 1994
Gleich unser erster Eintrag ist eine Wucht und vermutlich der Grund schlechthin für die Popularität der heutigen Metroidvania: Super Metroid erschien 1994 und kam damals auf Nintendos Spiele Plattform Super Nintendo heraus.
Der dritte Teil der Metroid Serie war das erste Game, das die Grenzen eines Metroidvania ausreizte und mit vielen geheimen Gängen, einer unglaublichen Zahl an Abkürzungen und vielen Easter-Eggs für besonders erkundungsfreudige Spieler aufwartete.
Im Spiel muss Heldin Samus den letzten Metroid wiederfinden und auslöschen. Super Metroid sah für damalige Verhältnisse nicht nur fantastisch aus, sondern spielte sich zudem genial.
Auch wenn du Strategie Games PC magst, wirst du Super Metroid lieben! Denn die Anzahl an strategischen Entscheidungen im Spiel - welches Item suche ich als nächstes?
Welchen neuen Weg erkunde ich zuerst? - ist einfach überwältigend. Heute ist Super Metroid völlig zurecht vielleicht das beliebteste Spiel der Welt für Speedruns und lockt bei Conventions regelmäßig hunderttausende Spieler an die Live-Streams. Muss man unbedingt gespielt haben!
Castlevania: Symphony of the Night – Konami – 1997
Der zweite Namensgeber des Genres: Symphony of the Night für die erste PlayStation wird oft als das beste Metroidvania aller Zeiten bezeichnet.
Im Prinzip folgte es der damals bereits seit zehn Jahren bestehenden Tradition der anderen Castlevania-Spiele, drehte dabei aber bei allen Elementen gehörig auf.
In Symphony of the Night erforschst du ein gewaltiges Schloss und besiegst dabei knallharte Monster und Bosse - wenn du ein Adventure deutsch kostenlos suchst, dann könnte der Titel genau das Richtige für dich sein! Auch starke RPG Elemente gibt es im Game. Das ultimative Ziel ist es, Graf Dracula zu besiegen.
Lustigerweise wurde Symphony of the Night 1997 dafür kritisiert, dass es keine dreidimensionale Spielwelt bot, so wie etwa der Castlevania Ableger für das Nintendo 64.
Im Laufe der Zeit wurde jedoch klar, dass SOTN das eindeutig bessere Spiel war.
Heute, wo es auch Metroidvania Android gibt, mag SOTN nicht mehr ganz so besonders wirken.
Und auch bei seinem Erscheinen war es aufgrund der zweidimensionalen Spielwelt kein gewaltiger finanzieller Erfolg. Doch selbst heute noch lohnt es sich, dem zweiten Namensgeber des Genres eine Chance zu geben!
Ori and the Will of the Wisps – Moon Studios – 2020
Jetzt zu einem neuen Metroidvania: Ori and the Will of the Wisps, der Nachfolger zu Ori and the Blind Forest, wurde bereits vor seinem Erscheinen stark gehypt.
Und die Spieler wurden nicht enttäuscht, denn der Titel führte die Serie zu ganz neuen Höhenflügen!
Im Spiel muss Hauptcharakter Ori, ein Waldgeist, sich in einem unbekannten Land wiederfinden und seine Freunde suchen.
Das Game gehört grafisch zu den hübschesten Spielen aller Zeiten und versetzt die Spieler direkt in die magische Spielwelt hinein. Solltest du nicht verpassen!
Bloodstained: Ritual of the Night – ArtPlay – 2019
Wenn du beste Handy Games 2021 suchst oder dich allgemein für Handyspiele 2021 interessierst, dann gibt es mit Bloodstained: Ritual of the Night auch ein Metroidvania für dich!
Das Game stammt aus der Feder von Producer Koji Igarashi, einem der genialen Köpfe hinter Symphony of the Night.
Bei Bloodstained handelt es sich um ein modernes Castlevania, das durch Crowdfunding ins Leben gerufen wurde und direkt beim Release super Bewertungen einfahren konnte.
Bloodstained zeigt, dass die traditionelle Metroidvania Formel noch immer Platz für Innovationen bietet und erlaubt es Spielern, die Fähigkeiten ihrer Feinde anzunehmen, während sie in gruseligen Schlössern nach Upgrades suchen und im Level aufsteigen.
Bloodstained ist auch richtig für dich, wenn du nach einem Metroidvania Android suchst, denn es ist auch für Googles und Apples mobile Plattformen erhältlich. Nicht umsonst eines der besten Metroidvania der vergangenen Jahre!
Guacamelee! – DrinkBox Studios - 2013
Bei Guacamelee! spielst du einen Farmer, der sich dank einer magischen Maske in einen Luchador (einen mexikanischen Ringkämpfer) verwandelt und sich durch ein ebenso mexikanisches Setting prügelt, um seine verlorene Liebe zurück zu gewinnen.
So ein bisschen gehört das Game also auch zum Thema "die besten Kriegsspiele", denn für ein Metrodivania ist Guacamelee! sehr kampflastig.
Der Titel wartet mit genialem Humor auf und wird immer verrückter, je weiter die Spielzeit voranschreitet. Sogar einen Vier-Spieler Co-op gibt es!
Wo findest du Metroidvania Spiele?
Ursprünglich waren Metroidvania nur auf Konsolen erhältlich. Heute findest du sie jedoch auf allen Plattformen, vom PC bis hin zu Android und iOS oder auch auf Steam.
Wenn du dich fragst "wo kann man PC Spiele kostenlos downloaden Vollversionen", dann könntest du bei Metroidvania Games Glück haben: Denn oft sind diese extrem günstig zu haben.
Wenn du dich allerdings speziell für den Urvater Metroid interessiert, dann wirst du ein Nintendo System kaufen müssen.
Heute ist auch Emulation eine Möglichkeit, um besonders die älteren Titel des Genres genießen zu können. Denn hier nehmen die Publisher ohnehin kein Geld mehr ein.
Wie schwierig sind Metroidvania Games?
Das hängt ganz vom individuellen Spiel ab. In der Regel sind die Titel definitiv etwas für erfahrene Spieler, doch da es heutzutage die Möglichkeit gibt, im Internet nach Lösungen zu suchen, solltest du mit den weiter oben vorgestellten Titeln keine Probleme haben - sie alle sind ein guter Einstiegspunkt in die Welt der Metroidvania!
Da das Genre sich ständig weiter entwickelt, ist es schwer vorherzusagen, was für die Metroidvania Games als nächstes kommen wird.
Mit Metroid Dread kam erst 2021 ein lang ersehnter Vertreter der Gattung auf den Markt, es steckt also definitiv Leben im Genre! Die zukünftigen Entwicklungen solltest du daher auf keinen Fall verpassen.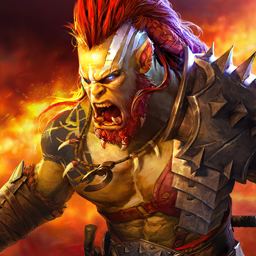 RAID: Shadow Legends
Sammle über 700 Champions & kämpfe um Ruhm