Zeit für die Krönung: Was ist DAS beliebteste Spiel der Welt?
Sicherlich hat sich jeder Gamer diese Fragen schon oft gestellt: Was ist das beliebteste Spiel der Welt? Kann überhaupt ein einziges Game das beste Spiel der Welt sein? Oft fragt man sich auch, wie man bei der schieren Vielfalt an Spielen nur eins auswählen soll. Vielleicht gibt es gleich mehrere beliebteste Spiele der Welt? Wir lüften das Geheimnis.
Dank der einmaligen Dynamik der Videospielindustrie haben wir das Glück, Minuten-aktuelle Daten zu allen möglichen Fakten zu erhalten – von Verkaufszahlen und Downloads bis zu den meistgespielten Games auf Mobilgeräten. Mit diesen Informationen an der Hand haben wir uns aufgemacht, um die Frage aller Fragen zu beantworten: Was ist DAS beliebteste Spiel der Welt?
Allerdings gibt es natürlich nicht nur einen Weg, um die Beliebtheit von Spielen zu messen. Schließlich gibt es jede Menge beliebte online Spiele unterschiedlicher Art, darunter sowohl kostenlos Spiele als auch bezahlte Games, die Spieler aus aller Welt lieben (z.B., beliebteste Videospiele 2023). Von daher werden die drei beliebtesten Spiele der Welt vorgestellt, die anhand von verschiedenen Faktoren ausgewählt wurden. Wer jetzt nach unten scrollt, findet direkt heraus, welche Games es unter die Top 3 geschafft haben.
Die untenstehenden Games basieren auf aktuellen Industriedaten. Diese Statistiken zeigen, welches das meistgespielte Spiel der Welt ist, indem sowohl Verkaufszahlen und Downloads als auch die Online-Games mit der aktivsten Spielerbasis betrachtet werden.
Doch es soll keine weitere Zeit verloren werden. Nachfolgend werden die drei Games vorgestellt, die 2021 als Antwort auf die Frage "Was ist das beliebteste Spiel der Welt?" genannt werden können.
1. Call of Duty: Black Ops 📢
Activision Blizzards Call of Duty: Black Ops – Cold War kam im November 2020 heraus, doch es hinterlässt auch 2021 in der Gaming-Industrie noch Eindruck. Das macht das Game heute zu einem führenden Mitstreiter unter den beliebtesten Spielen der Welt.
Laut den Verkaufsdaten der NPD Group aus dem Offline-Handel und digitalen Videospielverkäufen, ist es das bestverkaufte Spiel des Jahres bisher. Innerhalb weniger Wochen nach dem Release Ende letzten Jahres schaffte es Activision Blizzards Black Ops – Cold War, 5,7 Millionen Einheiten zu verkaufen und dabei über 678 Millionen Dollar Umsatz zu generieren.
Da es weiterhin zu den meistverkauften Titeln des Jahres 2021 gehört, ist davon auszugehen, dass es dem Publisher aus Kalifornien immer noch jede Menge Geld einbringt.
Tatsächlich gibt es eine ganze Reihe an Titeln des Call of Duty-Franchise, die seit der Jahrtausendwende zu den beliebtesten Spielen der Welt gehören. Call of Duty ist damit zweifelsohne eine mögliche Antwort auf die Frage, "was ist das beliebteste Spiel der Welt?"
Auf jeden Fall ist Call of Duty mit über 31 Millionen verkauften Einheiten Stand Oktober 2019 ein starker Mitstreiter um den begehrten Titel der beliebtesten Spielserie der Welt im 21. Jahrhundert.
Das neuste Black Ops – Cold War bietet eine faszinierende virtuelle Version des kalten Krieges und versetzt Spieler zurück in die Ära der 1980er, als die US-amerikanischen und russischen Streitkräfte aneinandergerieten. Chronologisch findet es genau zwischen Black Ops und Black Ops II Platz.
Es konzentriert sich auf die Verfolgung des angeblichen sowjetischen Spions Perseus. Spieler übernehmen die Rolle des Protagonisten "Bell", der die Sondereinheit leitet, um den Spion aufzuspüren.
89,997,040
RAID-SPIELER WELTWEIT. MACH MIT!
2. Resident Evil
Obwohl Black Ops – Cold War in diesem Jahr weiterhin jede Menge Einheiten weltweit verkauft, drohte Resident Evil Village, dem Titel als beliebtestes Spiel den Rang abzulaufen. Tatsächlich war Resident Evil Village nach seinem Launch im Mai 2021 das meistverkaufte Videospiel auf allen Plattformen.
Der achte Titel des Resident Evil-Franchise konnte nicht nur im Monat seines Debüts jede Menge Einheiten verkaufen, sondern es eroberte auch Twitch im Sturm. Damit steht das Game zweifelsohne im Rennen, um die Frage, "was ist das beliebteste Spiel der Welt?", zu beantworten.
Wenn die Twitch-Views im Wettkampf um den Titel des beliebtesten Spiels der Welt ausschlaggebend wären, hätte Resident Evil Village im Mai zweifellos gewonnen. Dabei handelte es sich um einen Rekord-Monat der Streams eines Einzelspieler-Games auf der Plattform Twitch – genau genommen wurden 48 Millionen Stunden an Live-Gaming angeschaut.
Innerhalb von nur zwei Monaten nach seinem Launch wurde Resident Evil Village über 4,5-Millionen-mal verkauft, wie Capcom bekannt gab. Das macht das Spiel neben Resident Evil 7 und Monster Hunter World zu einem der erfolgreichsten Spiele von Capcom aller Zeiten. Dass es damit auch einen Platz im Rennen um die Antwort auf die Frage "was ist das beliebteste Spiel der Welt?" verdient hat, steht damit außer Frage.
Spieler übernehmen darin die Rolle des Protagonisten Ethan Winters, der verzweifelt nach seiner entführten Tochter sucht. Die Rückkehr des Charakters Lady Dimitrescu ist allerdings eine der größten Attraktionen in Resident Evil Village, was alteingesessenen Fans des Franchise in Nostalgie schwelgen lässt.
Wurde damit die Frage "was ist das beliebteste Spiel der Welt?" bereits beantwortet? Noch nicht, denn einen dritten Titel gibt es unter den Wettbewerbern noch, der die Play-Store-Downloads anführt.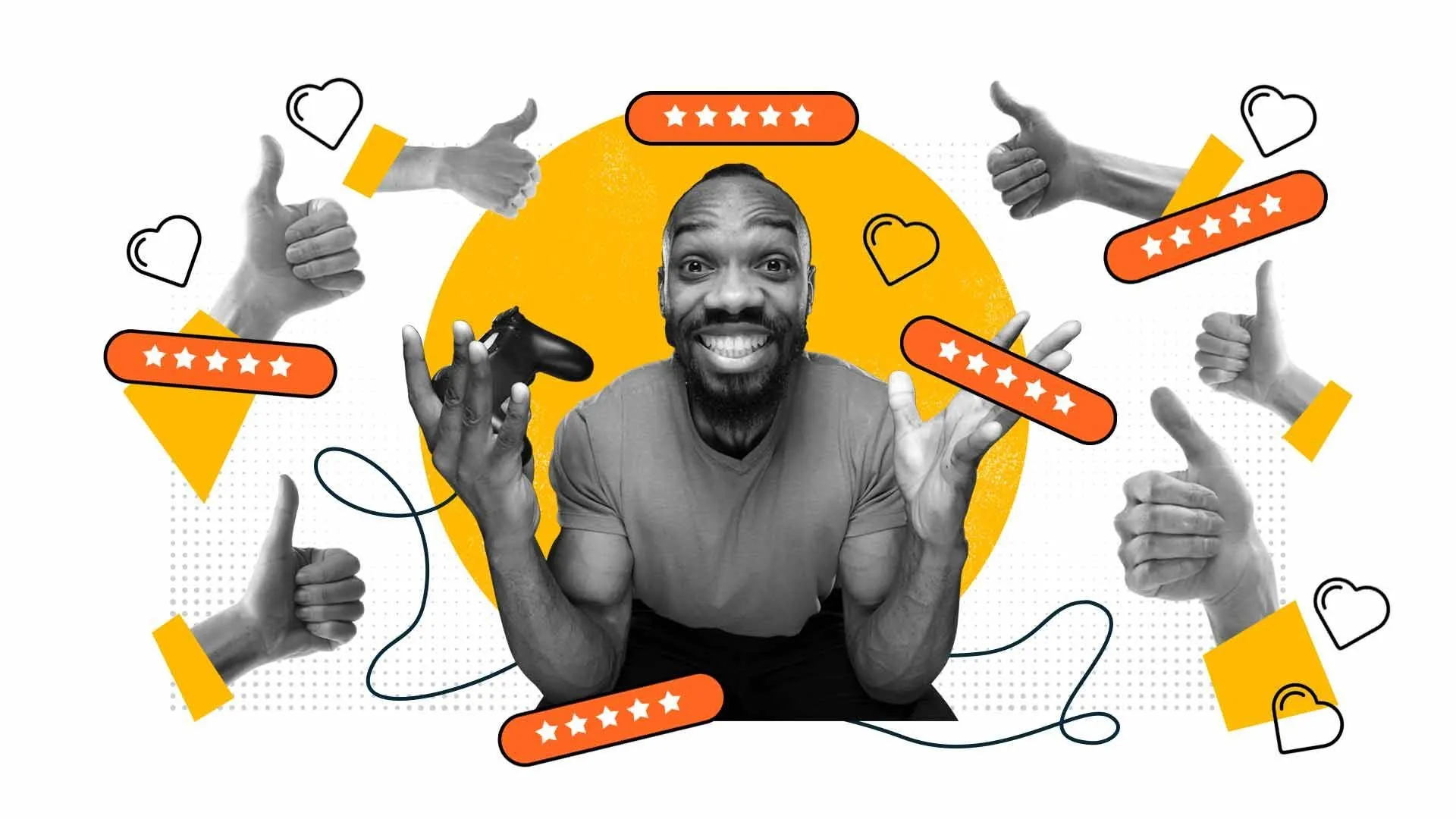 3. Join Clash 3D
Alle, die sich die Frage "was ist das beliebteste Spiel der Welt?" stellen, dürfen keineswegs die beliebtesten kostenlos Handyspiele vergessen. Immerhin sind sie laut TechJury für 43 % der Smartphone-Nutzung verantwortlich, während es weltweit bereits über 2,2 Milliarden aktive mobile Spieler gibt!
Was ist das meistgespielte Game in der Welt der mobilen Spiele? Supersonic Studios Join Clash 3D hat hier definitiv ein Wörtchen mitzureden und sollte im Auge behalten werden. Join Clash 3D war mit fast 1,6 Millionen Downloads allein im Google Play Store in der ersten Jahreshälfte 2021 das am meisten heruntergeladene mobile Spiel.
Bis März 2021 soll Join Clash 3D, wie Supersonic Studios bekannt gab, insgesamt über 27,6-Millionen-mal installiert worden sein.
Alle, die mit dem Konzept des Games Join Clash 3D nicht vertraut sind, werden im Google Play Store entdecken, dass es als "episches Rennen ums Überleben" betitelt wird. Mit Blick auf die Downloads aus dem Google Play Store könnte das Spiel also die Anforderungen an das beliebteste Spiel der Welt erfüllen.
Viele denken an dieser Stelle eventuell, dass die "offizielle" Antwort auf die Frage "was ist das beliebteste Spiel der Welt?" niemals ein Hyper-Gelegenheitsspiel sein sollte. Allerdings würde man damit diesem Genre gewaltig Unrecht tun, wenn man betrachtet, dass diese Nische aktuell die mobile Gaming-Welt in allen Schichten im Sturm erobert.
Spieler bilden in Join Clash 3D ihr eigenes Laufteam und müssen sich einen Weg über den Pfad bahnen, auf dem immer mehr Hindernisse und Hürden lauern, die es zu überwinden gilt. Wer es zum Schloss am Ende des Spiels schafft, erobert die Festung und beendet das Game.
Könnte das einfache, aber mitreißende Konzept die Antwort auf die Frage "was ist das beliebteste Spiel der Welt?" sein?
Was ist das beliebteste Spiel der Welt – ein Fazit
Also, was ist das beliebteste Spiel der Welt? Das beste Spiel der Welt auszuwählen, kann heutzutage nur mithilfe von Rohdaten der Industrie erfolgen. Die Frage "was ist das beliebteste Spiel der Welt?" kann schließlich nicht basierend auf persönlichen Meinungen beantwortet werden.
Mit Blick auf die Verkaufszahlen, Downloads und Installationen kann damit gesagt werden, dass die Games Black Ops – Cold War, Resident Evil Village und Join Clash 3D 2021 die Gaming-Welt dominieren. Sie alle können damit als Antwort auf die Frage "was ist das beliebteste Spiel der Welt 2021?" genannt werden.