Qual è il gioco più bello del mondo?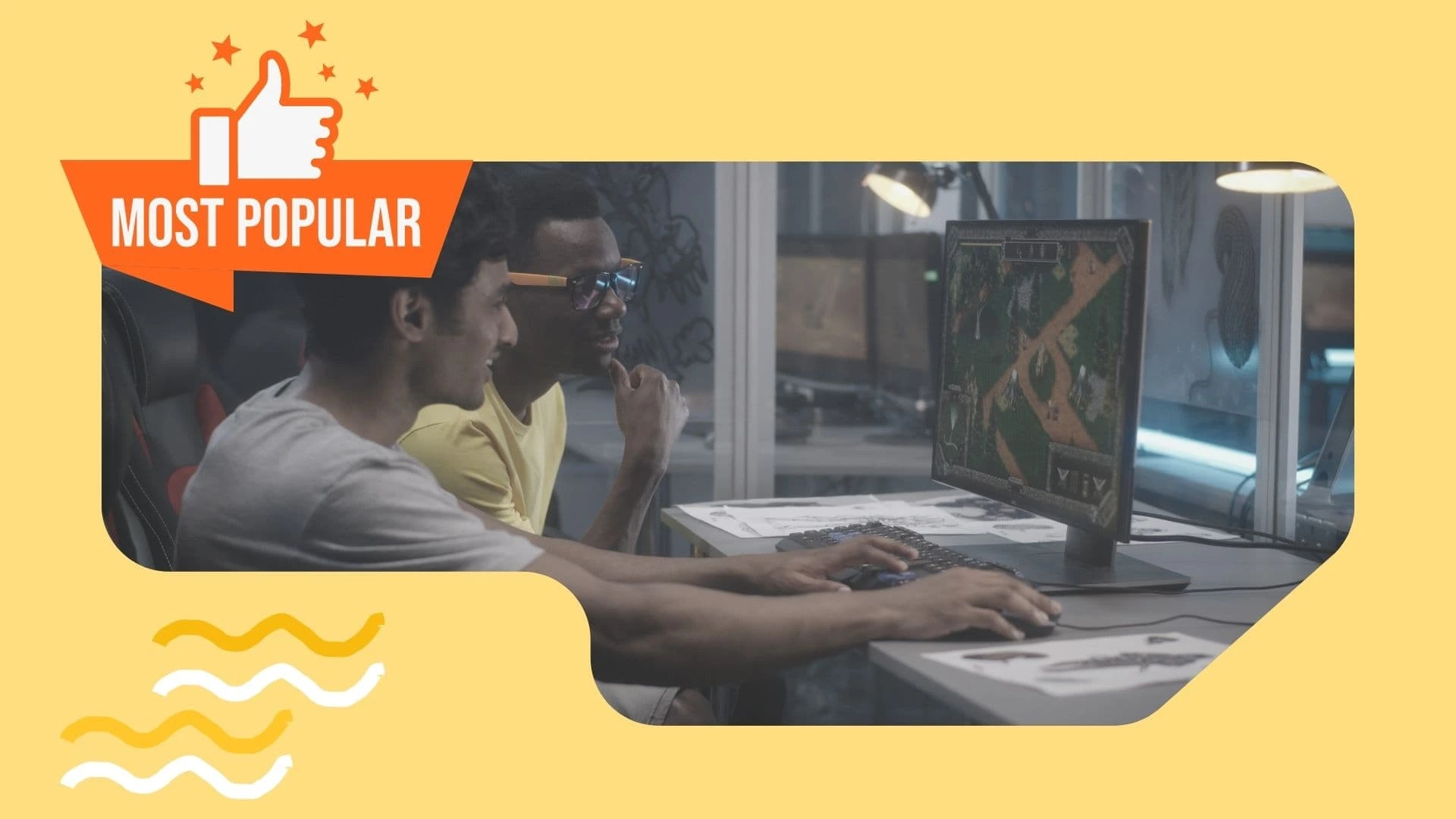 Ti sei mai chiesto quale sia il gioco più bello del mondo? Spesso ti sei detto che era impossibile sceglierne uno solo, giusto? Ma, hai davvero mai pensato ai candidati più papabili? Bene, sei nel posto giusto perché questo articolo fa al caso tuo!

Grazie al profondo dinamismo dell'industria del gaming, abbiamo la fortuna di poter essere sempre al corrente di tutte le ultime novità. Dal numero di vendite e download ai titoli più giocati su cellulare, oggi abbiamo sempre accesso a tutte le chicche del momento. F
atta questa premessa, è tempo di rimboccarsi le maniche e cominciare la nostra indagine sui titoli in assoluto più belli del mondo!
Ma visto che non esiste un solo modo di misurare la popolarità, abbiamo finalmente scelto i tre titoli più noti in base a diversi criteri. Quindi cosa stai aspettando? Continua a leggere per scoprire quali abbiamo scelto per te!
La nostra raccolta si basa su dati e informazioni dell'industria in tempo reale. Le statistiche possono dimostrare quale sia il gioco più in voga del momento, in termini di volumi di vendita e download, oltre ai giochi online con una percentuale maggiore di giocatori.
Hai aspettato fin troppo, però. Scopri subito i tre pretendenti che aspirano a rispondere alla domanda seguente: qual è il gioco più bello del mondo per il 2021?
1. Call of Duty: Black Ops - Gioco più famoso al mondo in base alle vendite
Prodotto da Activision Blizzard, Call of Duty: Black Ops - Cold War è stato distribuito a novembre del 2020, ma, nel 2021, fa parlare ancora di sé all'interno dell'industria. Pertanto, rappresenta il perfetto candidato al titolo di gioco più bello del mondo di oggi.
Secondo i dati delle vendite di NPD, sia fisiche che digitali, si tratta del miglior best seller in circolazione dell'ultimo anno. Nel giro di poche settimane dal lancio avvenuto alla fine dell'anno scorso, Black Ops - Cold War della Activision Blizzard è riuscito a vendere 5,7 milioni di copie, generando un profitto di più di 678 milioni di dollari.
Il fatto che rimanga il miglior best seller del 2021 indica che questo gioco sta continuando a fruttare bene al distributore californiano. Infatti, esiste una serie di distribuzioni del franchising di Call of Duty che lo rende indubbiamente il gioco più famoso al mondo dall'inizio del secolo.
Call of Duty rappresenta uno dei maggiori aspiranti al titolo di serie di giochi più popolari del ventunesimo secolo, vendendo più di 31 milioni di copie a partire da ottobre del 2019.
L'ultimo capitolo di Black Ops- Cold War fornisce una nuova affascinante prospettiva virtuale sulla guerra fredda. I giocatori fanno un tuffo negli anni '80 quando gli Stati Uniti e l'Unione Sovietica erano ai ferri corti. In ordine cronologico, si posiziona tra Black Ops e Black Ops 2.
Il gioco è improntato sulla ricerca di un personaggio, che si presume essere una spia dell'Unione Sovietica. Il giocatore ritorna nelle vesti del protagonista Bell, il quale è a capo di una task force che ha il compito di trovare Perseus.
2. Resident Evil Village - Gioco più bello in base alle visualizzazioni su Twitch
Per quanto Black Ops - Cold War abbia continuato a vendere un sacco di copie nel mondo, Resident Evil Village minaccia di buttarlo giù dal podio, affermandosi così come il gioco più giocato al mondo. Difatti, dal suo lancio, è diventato il gioco più venduto a maggio 2021 su tutte le piattaforme.
Ottavo capitolo del famosissimo franchising, Resident Evil Village non solo ha venduto una miriade di copie nel primo mese dal suo lancio, ma ha anche fatto impazzire tutti i fan su Twitch, il che lo ha reso uno dei maggiori concorrenti alla corsa per il gioco più bello del mondo.
Se il numero di visualizzazioni su Twitch fosse l'unico parametro di giudizio per decretare il vincitore, Resident Evil Village avrebbe sbaragliato la concorrenza già nel mese di maggio. Infatti, è stato un mese da record per il numero di visualizzazioni rispetto a un qualunque altro gioco in single player su Twitch. Per la precisione, sono state effettuate un totale di 48 milioni di ore di gioco in streaming.
Secondo Capcom, il numero di copie vendute di Resident Evi Village ha superato i 4,5 milioni a due mesi dal suo lancio. Perciò, è stato inserito nella classifica di Capcom come uno dei giochi più famosi di sempre, insieme a Resident Evil 7 e Monster Hunter World.
I giocatori vestono i panni del protagonista Ethan Winters, questa volta, alla disperata ricerca di sua figlia. L'attrattiva più grande di Resident Evil Village è senza ombra di dubbio il ritorno del personaggio di Lady Dimitrescu, che dà ai fan di lunga data del franchising un senso di profonda nostalgia.
3. Join Clash 3D - Gioco più popolare per download da Play Store
Se hai cercato in lungo e in largo il gioco più bello del mondo, sappi che è importante non sottovalutare la popolarità dei giochi per cellulare. Secondo TechJury, questi rappresentano il 43% dell'uso di uno smartphone, con un numero di giocatori attivi che supera i 2,2 miliardi in tutto il mondo.
Qual è il gioco per cellulare più bello del mondo in assoluto? Join Clash 3D degli Supersonic Studios rientra sicuramente nel novero. Con il numero maggiore di download su cellulare nella prima metà del 2021, Join Clash 3D ha raggiunto circa 1,6 milioni di download solo su Play Store di Google.
A marzo 2021, i Supersonic Studios hanno rivelato che Join Clash 3D ha registrato un totale di 27,6 milioni di installazioni.
Per chi ancora non lo sapesse, Join Cash 3D è considerato, nella descrizione di Google Play, "un survival run epico". Perciò, se tenessimo in considerazione la quantità di download effettuati su Google Play, questo gioco potrebbe tranquillamente soddisfare tutti i criteri del gioco più bello del mondo.
Molti potrebbero pensare che, indipendentemente da quale sia "ufficialmente" il migliore, questo non sia un gioco iper-casual. Tuttavia, tali considerazioni potrebbero essere fuorvianti, dal momento che questa nicchia sta effettivamente conquistando il mobile gaming da tutti i punti di vista.
Forma la tua squadra e lanciati nella corsa sui sentieri tracciati per te, cercando di evitare gli innumerevoli ostacoli che si annidano dietro l'angolo. Raggiungi il castello e rivendica la fortezza per completare il gioco.
Per concludere
La scelta del gioco più bello del mondo del momento può essere motivata solo su dati e informazioni concrete dell'industria. Insomma, non può essere una questione di gusti.
Ecco perché si può concludere che, in base alle vendite, download e il numero di installazioni, Black Ops - Cold War, Resident Evil Village e Join Clash 3D sono i giochi che dominano la scena del gaming nel 2021.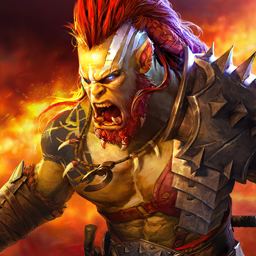 RAID: Shadow Legends
Raccogli 700+ Campioni & Battiti Per La Gloria