Beliebte Spiele 2023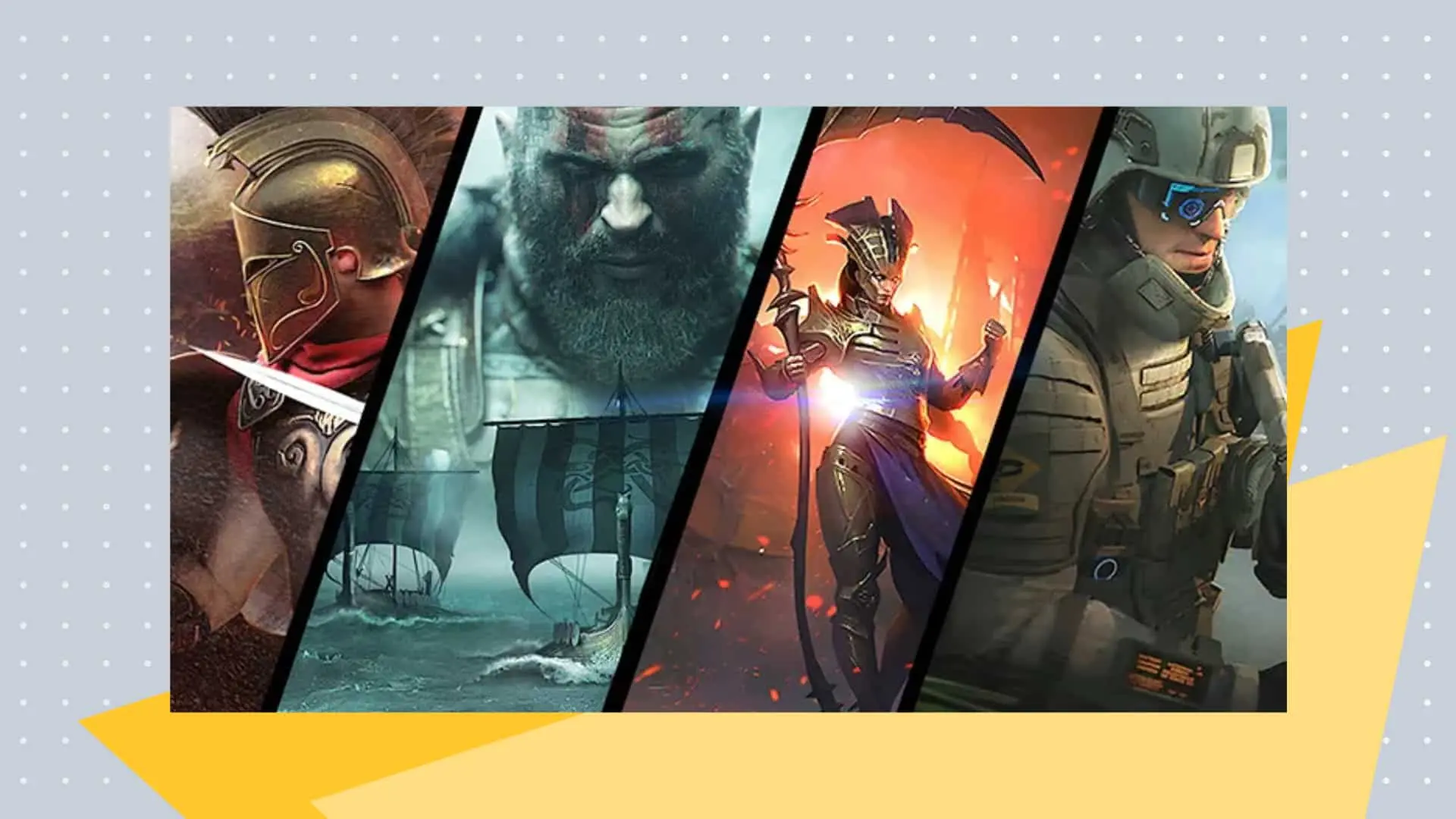 Was ist das beliebteste Spiel Jahr 2023? Wie erwartet, gibt es auch im Jahr 2023 wieder beliebte Games, welche die ganze Welt spielen möchte. Dabei kann es sich um Blockbuster handeln, aber auch Retro Games finden immer wieder den Einzug in diese Kategorie. Dadurch ist es oft nicht einfach die beliebtesten Spiele zu küren.
Dennoch haben wir eine Liste von den beliebtesten Spielen zusammengestellt, mit free Games und mech Games online. Egal, ob du ein Fan von Shooter Spielen, Sportsimulationen oder Survival Spielen bist, wir haben sichergestellt, dass für jeden Geschmack etwas dabei ist.
Was ist das beliebteste Spiel der Welt 2023
Wenn man fragt, was ist das beliebteste Spiel der Welt 2023, dürfen online Games RPG nicht fehlen. Hier liegt PUBG: Battlegrounds klar an der Spitze. Es ist das beliebteste online Spiel auf den Markt mit mehr als 1,77 Milliarden Downloads. Bei den beliebten Spielen hat es fast doppelt so viele Downloads, wie das zweit-meistgespielte Spiel, Crossfire. Crossfire hat eine vergleichsweise "kleine" Zahl von einer Milliarde Downloads.
Welches ist das beliebteste Spiel?
Das beliebteste Spiel, welches man nicht bei freie online Spiele findet, ist Minecraft. Es ist mittlerweile 238 Millionen Mal verkauft worden und findet sich dadurch weiterhin an der Spitze wieder. Auch heute führt es damit die beliebtesten Spiele an.
Was sind die 3 beliebtesten Spiele?
Neben Minecraft darf man nicht auf Grant Theft Auto V und der EA-Version von Tetris vergessen. GTA V kommt insgesamt auf 175 Millionen Verkäufe und Tetris auf 100 Millionen. Damit liegen die Spiele an der Spitze der beliebten Games. Doch was ist das beliebteste Spiel der Welt, wenn man die Verkaufszahlen nicht einberechnet?
Was ist das 5 beliebteste Spiel der Welt?
Was ist das beliebteste Spiel? Die beliebtesten Spiele müssen nicht die mit den größten Verkaufszahlen sein. So gilt The Legend of Zelda: Ocarina of Time als beliebtestes Spiel der Welt. Damit wurde die Begeisterung für die Nintendo 64 erstmals zementiert. Während GTA V ein Verkaufsschlager ist, kommt der Vorgänger GTA IV nicht auf dieselben Zahlen. Dennoch liebten die Fans die Ausgabe, wo man Liberty City erforschen konnte. Wenn es um die besten Onlinespiele geht, steht GTA IV ebenfalls an der Spitze, nachdem es erstmals diesen Bereich der Spiele revolutionierte und erstmals für ein vollständig kooperatives Erlebnis sorgte.
Neben diesen beiden Fanlieblingen sind die beliebtesten Spiele Red Dead Redemption 2, Elden Ring und Half-Life 2. Alle drei Spiele konnten sich schnell eine eigene Gemeinschaft aufbauen und sich zu einem integralen Teil der Popkultur etablieren. Und das, obwohl sie von den Verkaufszahlen nicht mit der absoluten Spitze mithalten können. Es braucht eben nicht nur Verkaufszahlen, um die beliebtesten Spiele zu finden. So kann man auch mit anderen Qualitäten das beliebteste Spiel der Welt werden.
Was sind die 10 beliebtesten Spiele?
Doch was sind die beliebtesten Spiele 2023? Wir haben eine Liste an Spiele zusammengestellt, welche entweder im ersten Quartal 2023 oder im Laufe des Jahres veröffentlicht werden. Darunter befinden sich beliebteste Online Spiele, wenngleich der Fokus vermehrt auf Blockbuster und weniger auf FPS Games liegt.
The Legend of Zelda: Tears of the Kingdom
The Legend of Zelda gehört bei beliebte Online Spiele definitive an die Spitze. Mit Tears of the Kingdom kommt jetzt ein Nachfolger von Breath of the World auf den Markt. Wie auch bei den Vorgängern spielt man hier in einer offenen Welt, in Hyrule. Derzeit gibt es noch wenige Informationen, dennoch ist jedes neue Legend of Zelda Spiel immer ein Kandidat für beliebtestes Spiel der Welt.
Resident Evil 4
Resident Evil ist zwar keines der indie Games, dennoch darf man sich auf den Nachfolger von Resident Evil 2 und 3 freuen. Viele Spieler kennen das Spiel bereits, das Remake wird jetzt jedoch endlich auch auf den neuen Generationen von Videospielkonsolen verfügbar sein. Bei beliebten Spielen war Resident Evil immer an der Spitze dabei, jetzt stellt sich natürlich die Frage, wie man das Spiel für die neue Generation verbessert hat. Eine große Verbesserung sollte die Grafik sein, womit man bei den beliebtesten Spielen oben mitmischen möchte.
Dead Space
Warum neue Spiele kreieren, wenn man beliebteste online Spiele neu aufsetzen kann? Das hat man sich auch bei Dead Space gedacht. Das Spiel basiert auf dem Original aus dem Jahr 2008, welches bei den beliebte Spiele 2008 ganz oben war. Bei diesem Survival Spiel wird die neue Spielmechanik Frostbite verwendet, mit welcher du das Erlebnis noch besser mitfühlen kann.
Street Fighter 6
Bei beliebten Spielen darf natürlich auch Street Fighter 6 nicht fehlen. Beliebte online Spiele sucht man jederzeit und mit dem sechsten Teil kommt eines die beliebtesten Spiele auf die neue Generation der Konsole – beliebte Games gibt es eben nicht wie Sand am Meer. Im neuen Ableger kann man den eigenen Charakter noch weiter individualisieren und in neuen Umgebungen kämpfen. Es könnte eines der beliebtesten online Spiele werden, nachdem auf diese Seite des Spiels ein großer Wert gelegt worden ist. Damit kannst du in diesem beliebten Spiel noch besser mit anderen Spielern messen.
Starfield
Es ist vielleicht kein online MMO, dennoch wird Starfield eine riesige open-world anbieten. Damit wird es versuchen in die Fußstapfen von beliebten Games wie Fallout und The Elder Scrolls zu treten, welche vom selben Entwickler hergestellt wurden. Während Fallout in der Zukunft und The Elder Scrolls in einer Fantasiewelt spielen, wird sich Starfield in das Universum begeben. So kann man eigene Flieger erstellen und in über 100 verschiedene Sonnensysteme reisen. Dort erhält man Missionen und kann neue Freundschaften abschließen. Mit diesem Spielkonzept könnte es das beliebteste Spiel der Welt 2023 werden.
Final Fantasy XVI
Wenn neue beliebte Spiele veröffentlicht werden, können die Fans kaum darauf warten. Das ist auch der Fall bei Final Fantasy XVI, dessen Reihe eine der beliebtesten Spiele hervorgebracht hat. Der 16. Teil wird dabei nur auf der Playstation 5 verfügbar sein. Das Spiel ähnelt dabei beliebte Spiele wie God of War und The Witcher, was zeigt, dass es nicht das gewohnte japanische Umfeld haben wird.
Star Wars Jedi: Survivor
Star Wars Jedi: Fallen Order war eines der beliebten Spiele des Jahres 2019. Jetzt kehrt Cal Kestis in der Fortsetzung auf unseren Bildschirm zurück. Mit neuen Kampfmechaniken und einer neuen Geschichte versucht der junge Jedi dem galaktischen Imperium zu entkommen und ein neues Leben zu starten. Dabei werden die Bösewichte in diesem Teil Gen'Dai Rayvis und Pau'an sein. Man darf gespannt sein, ob Darth Vader erneut im Spiel vorkommen wird. Im Endeffekt darf der Bösewicht bei keinem Star Wars Spiel fehlen, welches zu den beliebten Spielen zählen möchte.
Redfall
Survival Spiele waren bei beliebten Spielen schon immer an der Spitze. Jetzt ist ein wissenschaftliches Experiment schiefgelaufen und eine Stadt in Massachusetts wird von Vampiren heimgesucht. Bei diesem Shootergame online kann man im Ko-op Modus das Survival Spiel spielen, welches sich Elemente von Horrorspielen angeeignet hat. Viele beliebte Spiele haben bereits auf Zombies gesetzt, wie etwa die Call of Duty Franchise und viele weitere bekannte Namen. Mit dem Wechsel auf Vampire kann ein altbekanntes Konzept mit einem neuen Twist erlebt werden. Welche Kräfte haben diese Vampire und wie kann man sich dagegen schützen? Es wird spannend werden.
Beliebte Spiele spielen
Egal, ob du online Spiele herunterladen willst oder einfach beliebte Spiele auf der neuen Generation von Videospielen spielen möchtest, im Jahr 2023 gibt es etwas für jeden. Beliebte online Spiele gibt es mittlerweile von jedem Anbieter und erneut gibt es eine große Auswahl für jeden Geschmack. Die beliebtesten Spiele für das Jahr 2023 haben wir dir vorgestellt. Was ist das beliebteste Spiel? Das liegt jetzt an dir, um zu entscheiden, welche du testen und spielen möchtest. Beliebte Spiele warten auf dich.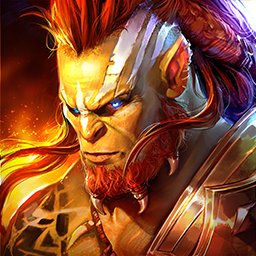 Raid: Shadow Legends
Sammle über 700 Champions & kämpfe um Ruhm