Shooter Games 2023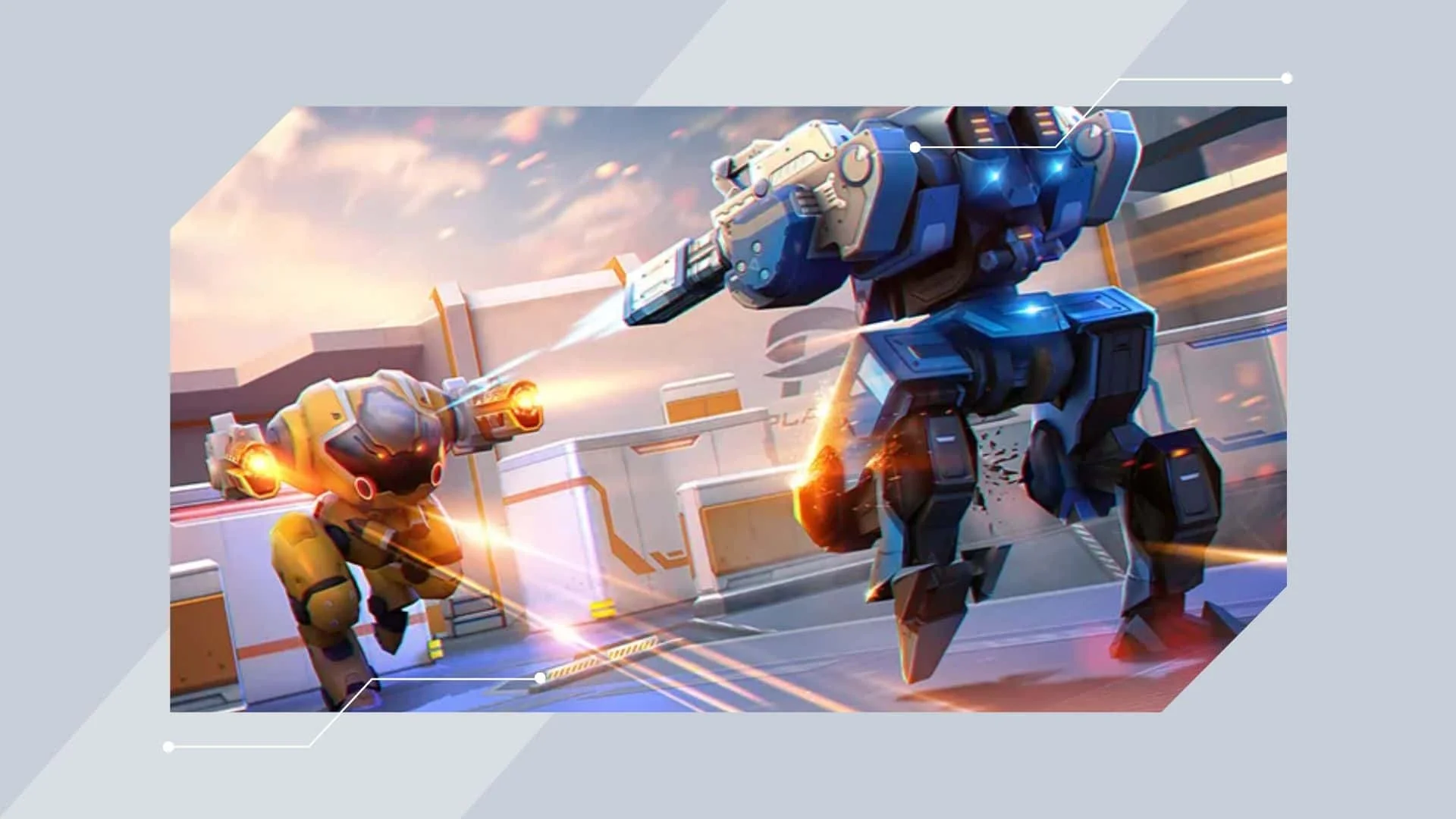 Geschmäcker sind bekanntlich verschieden. Dennoch kommt jemand, der die best Games online sucht, nicht um First Person Shooter herum. Diese Shooter Games PC haben ihren eigenen Charme, vor allem wenn es free Shooter Games sind. Wir haben viele dieser Shooter Games angespielt und zusammengesammelt, damit du das richtige Shooter MMORPG für dich findest. Diese Übersicht über FPS Games haben wir aufgelistet, wobei die spannendsten Online Shooter Games und free to play Shooter vorgestellt werden. Dabei werden Spiele vorgestellt, welche heute noch immer oder schon wieder beliebt sind.
Was ist der beste Shooter?
Es ist immer schwierig, zu sagen, welche Shooter Spiele die besten sind. Der Grund dafür ist, dass es so viele FPS Games in den unterschiedlichsten Kategorien gibt. Dadurch gibt es verschiedene Nischen bei online Shooter Games, sodass auch Leute fündig werden, egal ob man FPS als online Handy Games, MMORPG Shooter oder Shooter Games free sucht. Deswegen haben wir eine Liste aus den verschiedensten Shooter Games zusammengestellt.
Welche Shooter sind kostenlos?
Shooter Games kostenlos zu spielen ist natürlich immer zum Vorteil der Kunden, die kostenlose Spiel online suchen. Dabei ist Valorant der beliebteste kostenlose Shooter aus dem Jahr 2020. Bei diesem FPS Game tritt man entweder dem angreifenden oder dem verteidigenden Team bei und versucht gewisse Ziele zu erreichen. Dieser free to play Shooter ist schnell zum beliebtesten free Shooter Game geworden und mehrere Millionen Spieler spielen weiterhin Valorant. Im Spiel gibt es verschiedenste Ego Shooter Charaktere, welche unterschiedliche Eigenschaften und Spielstile haben. Dadurch bekommt dieser kostenlose Shooter ein Level an Strategie hinzu, nachdem man in diesem Shooting Game sich genau überlegen muss, welchen Agenten man wählt. Valorant ist definitiv einer der besten Shooter Games kostenlos am Markt und mittlerweile auch im E-Sport angekommen. Obwohl dieses Shooter Game free von Kosten ist, kann man in-Game verschiedene Ausrüstungen kaufen, um den eigenen Charakter zu individualisieren.
Was ist der beliebteste Ego Shooter?
Bei den beliebtesten Shooter Games PC ist Call of Duty Warzone aus dem Jahr 2020 ganz an der Spitze. Kriegsspiele online zu spielen war schon immer ein großer Anreiz für alle Spieler, dieser FPS Shooter hat das Niveau jedoch noch einmal angehoben. Die Beliebtheit ist einerseits darauf zurückzuführen, dass der MMO Shooter ein kostenloser Shooter ist, andererseits war das Konzept, mit 150 Spielern in einem Spiel bahnbrechend. Dann spielt man so lange, bis nur mehr ein Team oder ein Spieler im Online Shooter übrig bleibt.
Dabei gibt es im Spiel viele verschiedene Waffen, Fahrzeuge und Ausrüstungsgegenstände und nachdem der free to play Shooter sich weiterhin an großer Beliebtheit erfreut, werden regelmäßig neue Gegenstände freigeschalten. Im November 2022 wurde ebenfalls Warzone 2.0 veröffentlicht, die Fortsetzung des ersten Shooter MMORPGs. Dieser ebenfalls kostenlose Shooter bietet dasselbe Spielprinzip an, wo es ein free Shooter Game ist, man sich jedoch einen Battle Pass und bestimmte Gegenstände kaufen kann.
Was ist das beliebteste Shooter Game?
Bei den Shooting Games hat die Franchise von Resident Evil sich bereits eine lange Geschichte aufgebaut. Mit Resident Evil Village hat man sich noch einmal übertroffen und das PC Spiel des Jahres 2021 kreiert. Dabei ist es erst der zweite FPS Shooter in der Geschichte der Serie. Dabei merkt man mehr den Fokus auf Resident Evil 4 als auf den Vorgänger Resident Evil 7. Du spielst diesen First Person Shooter aus der Sicht von Ethan Winters, der dazu gezwungen wird, ein europäisches Dorf zu erforschen. Dabei trifft man auf Monster und Werwölfe, welche wie seine Tochter aussehen. Bei diesem Shooter Game PC findet man eine Mischung aus einem MMO Shooter und verschiedenen Puzzles, wobei der Fokus auf der Erforschung der Umgebung und dem Überleben liegt. Resident Evil Village ist definitiv einer der beliebtesten MMORPG Shooter, den es derzeit auf dem Markt gibt.
Welchen Shooter für PC?
Wer Shooter Games PC sucht, der wird bei Overwatch 2 fündig. Das Shooter Spiel wurde erst im Oktober 2022 veröffentlicht und ist das neueste MMORPG 2022 für den PC und dementsprechend beliebt. In dem FPS Shooter kann man entweder mit der angreifenden oder verteidigenden Mannschaft spielen und gemeinsam Ziele erfüllen. Dabei gibt es verschiedenste Helden, welche alle ihre eigenen Qualitäten besitzen. Dadurch kann es zu vielen Kombinationen im Spiel kommen, wodurch es ein Online Shooter ist, der nie langweilig wird.
Ein großer Fokus des online Shooter Games liegt auf der Arbeit im Team und der entsprechenden Kommunikation. Nur so kann man gut zusammenhalten und das gegnerische Team besiegen. Das Shooter Spiel bietet einen lockeren und einen kompetitiven Modus an, in welchem man den eigenen Skillwert verbessern kann. Dann tritt man auch gegen stärkere Gegner an. Bei den Shooter Games free für den PC ist es definitiv unter den besten drei verfügbaren Spielen.
Welchen Multiplay Shooter?
Wer spannende RPG PC online Multiplayerspiele sucht, der wird bei Rainbow Six Siege fündig. In diesem MMO Shooter muss man viel auf die taktische Seite des Spiels Wert legen und mit den Mitspielern detailliert zusammenarbeiten. Das originale Spiel wurde bereits 2015 veröffentlicht, seither hat es jedoch viele Updates und Erweiterungen erhalten.
Was sind gute Shooter?
Es gibt viele online Spiele Download, über welche man Shooter Games kostenlose spielen kann. Diese bieten verschiedenste FPS Games an, wobei jede Kategorie hervorragende Online Shooter Games hat. Deswegen haben wir ein paar FAQs zusammengestellt.
Was für Ego-Shooter gibt es?
Es gibt viele Shooter online, wie etwa Borderlands 3. Im dritten Teil des Shooter MMORPGs kehrt die Serie zurück zu ihrem humorvollen Ton, und dem eigenen, bereits bekannten Stil. Das Spiel ist perfekt für Leute, die die Welt manchmal nicht so ernst nehmen wollen.
Wie spielt man Ego Shooter?
Die Spielmechanik bei PC online Games free ist oftmals fast identisch. Man kann sich die Steuerung aber auch selbst einstellen. Üben kann man am besten im Trainingsmodus mit Bots, wobei der Umstieg auf online Spiele manchmal schwer sein kann.
Was ist der erfolgreichste Shooter?
Das beliebteste Shooter Games Free ist, das bereits erwähnte Call of Duty Warzone. Es ist nicht nur ein unterhaltsamer FPS Spiel, sondern bringt auch taktische Kniffe ins Spiel, wodurch es bei den online Strategie Games ebenfalls ganz oben auf der Liste steht.
Was ist der realistischste Shooter?
Onward ist der wahrscheinlich realistischste Shooter auf dem Markt. Dafür benötigt man jedoch eine VR-Brille. In der Zukunft ist es möglich, dass weitere Shooter Spiele die Möglichkeit der virtuellen Realität in ihr Spiel einbauen und die Spiele so noch realistischer werden.
Was spricht für Ego-Shooter Spiele?
Obwohl sie oft in der Kritik stehen, haben Ego-Shooter Spiele einen positiven Einfluss auf das Gehirn. Es verbessert die Wahrnehmung, die räumliche Orientierung und Aufmerksamkeit. Nebenbei sorgen sie für Unterhaltung und stärken das taktische und kommunikative Verhalten.
Was war der erste Ego-Shooter?
Der erste Ego-Shooter war MIDI Maze aus dem Jahr 1987. Mit der Entwicklung der 3D-Grafik und der Computermaus gewann das Genre in den 1980er-Jahren an Beliebtheit. Wolfenstein 3D aus dem Jahr 1992 war dann ebenfalls bahnbrechend mit dem ersten Einsatz einer 2½D-Grafik. Andere bekannte 3D-Shooter aus dieser Zeit waren Doom, Half Life, Quake und Descend.
Welche Shooter gibt es?
Es gibt eine Vielzahl von Online Shooter, egal ob man Survival Games PC online, MMORPG Shooter oder realistische Shooter sucht. Im Jahr 2023 gibt es erneut spannende Spiele, auf welche man sich freuen kann. Das gilt für jeden Fan von Shooting Games.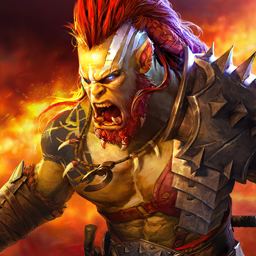 RAID: Shadow Legends
Sammle über 700 Champions & kämpfe um Ruhm