Videospiele haben in den vergangenen beiden Jahrzehnten eine rasante Entwicklung durchgemacht. Egal, ob kostenlose Multiplayer Spiele, realitätsgetreue Sportsimulationen oder Managerspiele – die Qualität wird von Jahr zu Jahr immer besser. So steht ein komplexes Gameplay immer mehr im Vordergrund.
Während sich die Upgrades in der Branche immer weiter verbessern und 4x Games auf dem Vormarsch sind, hat sich ein gegensätzlicher Trend entwickelt: die Rückkehr zu Retro Spiele. Unterschiedliche Klassiker der Retro Computerspiele haben eine eigene Nische gegründet und eine große Anhängerschaft gewonnen. Doch was macht diese Retro Spiele so besonders und warum sind sie derzeit so beliebt?
Den Charme von Retro Spiele verstehen
Retro Spiele ist meistens das Synonym für Vintage Games, welche von den 1970er bis 2000er-Jahren veröffentlicht wurden. Dabei kann jedes Spiel in diese Kategorie fallen, egal, ob es ein eigenes Spielgerät oder eine Konsole für Computer Rollenspiele ist.
Doch warum machen Retro Spiele gerade jetzt ein Comeback? Dabei geht es nicht nur um die Vergangenheit, sondern um die Simplizität dieser Zeit. Die Retro Computerspiele hatten früher noch eine simple Grafik und eine einfache Spielmechanik, welche man in Windeseile erlernen konnte. Dennoch hatten sie eine gewisse Langzeitmotivation. Dieser Vintage-Charme ist sehr beliebt heutzutage, weswegen man ihn nicht nur bei Retro Spiele PC, sondern etwa in der Kleidungsbranche oder beim Musikgeschmack sieht. Deswegen geht Retro Games spielen auch über das simple Spielen von alten Videospielen auf den neuen Konsolen hinaus. Es geht um die Spielmechanik, den Soundtrack und das Gefühl, welches diese Spiele vermitteln, und um etwas anderes als das Battle Royale Genre zu erleben.
Die fünf besten Retro Spiele für die derzeitigen Videospielkonsolen 📢
Die besten MMORPGS kostenlos spielen ist eine hervorragende Möglichkeit. Dennoch bevorzugen viele Spieler klassische Retro Spiele. Mit der neuen Generation an Videospielkonsolen ist Retro Games spielen noch einmal einfacher geworden. Mit neuen Techniken gibt es eine wahre Welle an Retrospiele online. Weiterhin können diese aber auch direkt im Browser gespielt oder heruntergeladen werden.
Welches Spiel das Beste ist, ist wohl immer eine individuelle Entscheidung. Dennoch gibt es einige Retro Spiele, welche einen besonders guten Eindruck hinterlassen. Sie haben einen echten Einfluss auf die Industrie und Popkultur gehabt. Hier sind unsere besten fünf Retro Spiele, welche man auf den neuesten Videospielkonsolen ausprobieren kann.
89,997,040
RAID-SPIELER WELTWEIT. MACH MIT!
1. Super Mario World – Nintendo Switch
Jeder Mensch kennt Nintendo's Super Mario World, welches im Jahr 1990 für das Super Nintendo Entertainment System veröffentlicht wurde. Das Spiel hat für eine lange Zeit die Spielindustrie komplett auf den Kopf gestellt und auch heute ist es unter den Überleben Spiele PC eines der beliebtesten auf dem Markt. So ist es nur wenig verwunderlich, dass Super Mario mittlerweile auch zwei Filme und viele Fortsetzungen erhalten hat. Der neueste Film kam dabei erst in jüngster Vergangenheit in die Kinos.
Um diesen kommerziellen Erfolg zu nützen, ging Super Mario World einen Schritt weiter. Dabei wurde die 16-Bit Grafik beibehalten, jedoch auf die moderne Nintendo Switch übertragen. Mit einer neuen Welt, vielen neuen Levels und Gegnern im Weg ist es eine sehr besonderes Retro Spiel. Mit der anhaltenden Beliebtheit und großen Gaming-Gemeinschaft gibt es bereits verschiedenste neue Aufgaben und auch in Neuauflagen und bei Speedruns ist Mario World weiterhin im Trend. Wer Retro Games spielen mag, der wird hier definitiv fündig.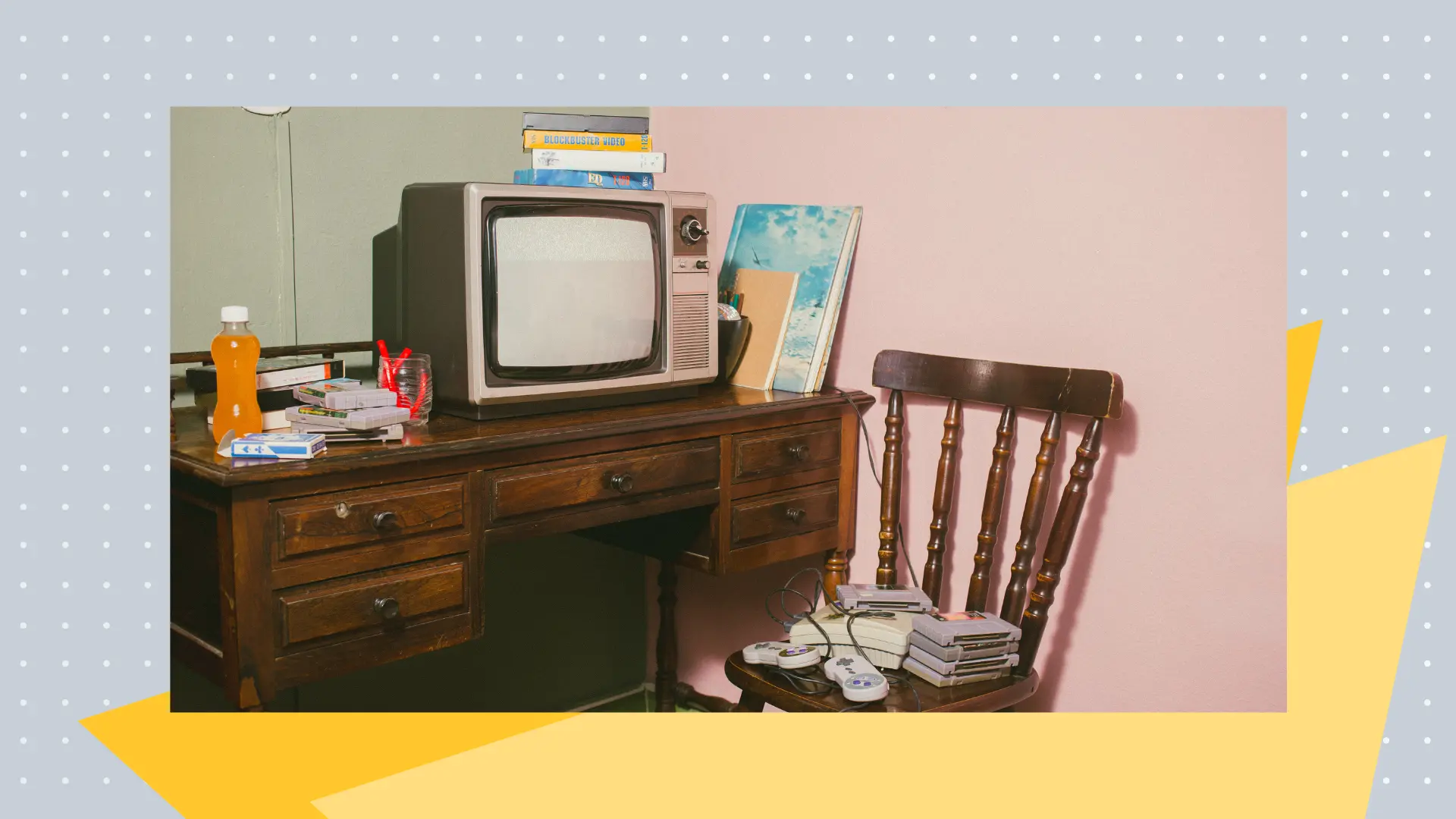 2. Resident Evil 4 – Nintendo Switch, Xbox, Playstation
Gratis Strategiespiele PC werden immer beliebt sein. Dennoch gibt es immer wieder Spiele, welche eine ganze Gaming-Kategorie neu definieren. Eines davon war Resident Evil 4. Wer heute Retro Spiele sucht, der kommt um diesen Klassiker nicht herum, welcher einen neuen Maßstab für Horrorspiele gesetzt hat. Obwohl das Spiel erst im Jahr 2005 veröffentlicht wurde, gilt es als ein Retro Spiel, wessen Zombies auch heute noch gejagt und gefürchtet werden.
Doch was dieses Retro Computerspiel besonders gemacht hat, waren die vielen Wendungen und unterschiedlichen Szenarien, wodurch man immer auf den Zehenspitzen gehalten wurde. Besonders der neue Third-Person-Shooter, in welchem man dem Charakter über die Schulter schaut, hat einen nachhaltigen Einfluss auf die Branche gehabt. Fast alle modernen Shooter vertrauen mittlerweile auf diese Technik. Im Jahr 2023 war Resident Evil 4 sogar eines der Retro Spiele, welches eine Neuauflage erhalten hat.
3. The Legend of Zelda: Ocarina of Time – Nintendo Switch
Nintendo ist bekannt für seine hervorragenden Retro Spiele, selbst wenn heute auch Spiele PC kostenlos downloaden möglich ist. The Legend of Zelda ist ein weiteres Spiel, welches die Szene im Schwung erobert hat. Es ist eines der ersten Retro Spiele PC, welches auf eine 3D-Version vertraut hat und eine große Welt zur Verfügung stellte. Mit den vielen Puzzles hat Ocarina of Time nachhaltig geprägt, wofür The Legends of Zelda steht. Deswegen wird das Retro Spiel auch von den Fans so geliebt.
Für viele Spieler war es das erste große Zelda Erlebnis. Ocarina of Time bringt ein Gefühl des Abenteuers ins Wohnzimmer. So reist man durch die Zeit, um die Gegner mit dem Masterschwert zu besiegen, während man zwischen verschiedenen Versionen von Link wechselt. So wird das Retrospiel online von seinen Fans noch immer geliebt. Mittlerweile gibt es ebenfalls eine Neuauflage auf der Nintendo 3DS. Wenn du Retro Spiele oder die besten kostenlosen Spiele magst, kann es sich lohnen, es auszuprobieren.
4. Doom – Nintendo Switch, Xbox, Playstation
Selbst Handy Spiele Download kostenlos Vollversion können kaum mit Doom mithalten. Wenn es um Retro Spiele PC geht, findet man nur schwer etwas Besseres. Während Wolfenstein den FPS kreiert hat, hat ihn Doom wohnzimmerfreundlich gemacht. Es gab damals kein vergleichsweise schnelles Actionspiel wie Doom. Die Spielmechanik war extrem simpel, aber ansteckend, während die Levels immer schwieriger wurden. So bietet dieses Retro Spiel durchgehend Unterhaltung und eine langfristige Motivation. Auch heute wird Doom noch immer gerne gespielt, selbst wenn es natürlich nicht mehr so bahnbrechend wie bei der Veröffentlichung ist. Man findet es unter Retrospiele online oder als Neuauflage auf den neueren Konsolen.
5. Final Fantasy VII – Nintendo Switch, Xbox, Playstation
Für die Franchise war Final Fantasy VII ein richtungsweisendes Spiel. Hier wurde die Grafik von 2D auf 3D geändert, wobei man von dem erweiterten Speicherplatz der (damals neuen) CD profitierte. Seitdem sind auch CGI Cutscenes für Final Fantasy zur Tradition geworden. Das Spiel bietet einen legendären Soundtrack und ist bekannt dafür, dass die Geschichte die Spieler auf das JRPG-Genre aufmerksam gemacht hat. Auch das Kampfsystem ist heute noch beliebt und wird oft in Mini Games PC angewendet. Von Final Fantasy VII steht neben der alten Version ebenfalls eine Neuauflage zur Verfügung. So können die Cutscenes in noch besserer Grafik bestaunt werden. Wenn du ein Fan von Retro Spiele und Final Fantasy bist, ist es an der Zeit, dass du dir dieses Spiel noch einmal anschaust.
Die Zukunft der Retro Spiele
Während Spiele Download kostenlos Vollversion Deutsch immer weiter am Vormarsch sind, werden auch heute noch Spiele produziert, welche diesen klassischen Vintage Charme in sich haben. In der zweiten Hälfte des Jahres 2023 kommen erneut Retro Spiele auf den Markt. Wir stellen dir eine Auswahl zusammen.
Star Ocean The Second Story R
Am 2. November kommt ein besonderer Höhepunkt in das Spielregal. Star Ocean ist ein Remake des Retro RPGs und verspricht ein spannendes und interessantes Abenteuer im Weltall. Mit der verbesserten Grafik und der detaillierten Geschichte dürfen sich die Fans auf viele nostalgische Momente und Unterhaltung freuen.
Silent Hill 2 Remake
Neuauflagen sind derzeit sehr beliebt. So bekommt Silent Hill 2 ebenfalls einen. In diesem Klassiker wurde die Grafik und Stimmung noch einmal verbessert, ohne das unheilvolle Gefühl des Originals zu verlieren. Jetzt ist es an der Zeit, dass Silent Hill 2 eine neue Generation von Spielern unruhig macht. Am 29. September ist es so weit.
Retro in die Zukunft
In den nächsten Jahren wird man sich wohl auf weitere Retro Spiele freuen. Derzeit gibt es einen echten Trend zu Vintage Spiele, welcher auch im Jahr 2024 anhalten wird. Bereits jetzt sind viele Projekte angekündigt worden, wenngleich es noch an Details fehlt. Wir dürfen gespannt sein und uns auf eine Retro Zukunft freuen.