Wie Battle Royale die Welt der Online-Spiele verändert

Es gibt einen neuen König in der Welt der Online-Spiele.
Counter-Strike, Dota 2 und League of Legends mussten alle Platz machen für Battle Royale, ein Begriff, der auf Google nun beliebter ist als "MMO".Weltweit stürzen sich Spieler in brutale, spannende Battle Royale Games. Aber warum?
Was macht dieses Spielgenre so beliebt, und wie wird es die Welt der Online-Spiele verändern?
Was ist Battle Royale?
Ein Battle Royale ist ein Kampf zwischen vielen verschiedenen Leuten, bis nur noch einer übrig bleibt. Quasi ein "Jeder gegen jeden"-Kampf.
Es gibt keine feste Gruppe und alle Mitstreiter dürfen alles mögliche nutzen, um zu siegen. Stell es dir in etwa so vor wie die Tribute von Panem.
Der Begriff Battle Royale verbreitete sich im Westen nach der Veröffentlichung eines japanischen Romans mit dem gleichen Namen, der 1999 von Koushun Takami veröffentlicht wurde.
Die Geschichte erzählt von einer Gruppe von Studenten, die auf eine private Insel an der Küste des japanischen Festlandes entführt wurde. Dort müssen die Studenten überleben, bis nur noch einer übrig ist.
Die bekannteste Variante vom Battle Royale ist jedoch die Filmadaption von Kinji Fukasaku aus dem Jahr 2000 mit dem legendären Takeshi Kitano. Dieser Film war die direkte Inspiration für PlayerUnknown's Battlegrounds (PUBG) - das derzeit bekannteste Battle Royale Spiel.
Prinzipien hinter Battle Royale Games
2012 wurde im erfolgreichen Titel "Minecraft" erstmals das Konzept des Battle Royale in einem Spiel vorgestellt. Von Moddern.
Die talentierten Modder AntVenom und SkyDoesMinecraft entwickelten damit die Grundlage für das erste erfolgreiche, offizielle Battle Royale Spiel.
Von da an entwickelten Modder aus der ARMA-Community unterschiedlich erfolgreiche Battle Royale Mods. Einer dieser ARMA-Modder war Brendan Greene, der unter dem Online-Namen PlayerUnknown bekannt ist.
Greene schloss sich schließlich mit dem koreanischen Spielentwickler Bluehole zusammen, um PlayerUnknown's Battlegrounds zu veröffentlichen, welches von seinen derzeit 3 Millionen Spielern auch "PUBG" genannt wird.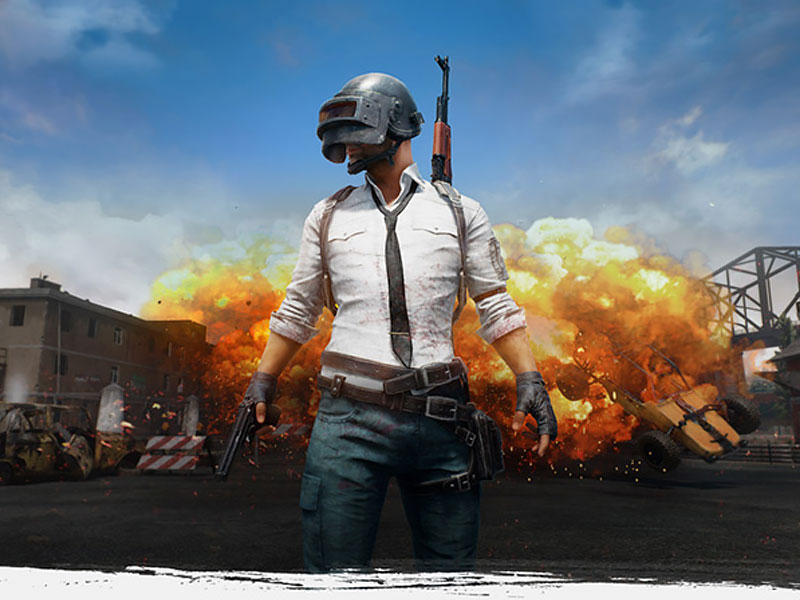 PlayerUnknown's Battlegrounds ist das perfekte Beispiel, um zu sehen, was ein gutes Battle Royale Spiel ausmacht.
Eine typische PUBG-Runde beginnt damit, dass 100 Spieler per Fallschirm auf einer riesigen Insel landen, die sich irgendwo an der Küste Osteuropas befinden zu scheint.
Spieler können sich in Teams von 4 oder 2 Spielern zusammenschließen oder sich entschließen, als Einmann-Team zu spielen, so dass unter den 100 Spielern nur einer als Sieger des Battle Royale hervorgeht.
Sobald die Spieler gelandet sind, müssen sie Waffen, Rüstungen und Heilgegenstände suchen. Außerdem müssen sie Fahrzeuge finden - nicht nur, um von der Stelle zu kommen, sondern auch im innerhalb des sicheren Bereichs zu bleiben.
Die "Safe Zone" befindet sich in einer gigantischen runden Kuppel voller brodelndem Plasma, die immer kleiner wird, je weiter das Spiel fortschreitet und je mehr Spieler umkommen. Je kleiner das Schlachtfeld wird, desto enger müssen die Spieler zusammenrücken - bis zum explosiven Finale.
Das letzte Team, Duo oder der letzte Einzelspieler, der überlebt, gewinnt.
Dieses einfache Prinzip ist die Grundlage aller Battle Royale Spiele: Eine große Gruppe gleichwertiger Spieler, eine riesige Karte, die mit der Zeit immer kleiner wird, und eine Knappheit von Waffen von Munition.
Die Evolution von Battle Royale
Valves MOBA DotA 2 hielt bis 2014 einen Rekord mit der höchsten Anzahl aktiver Spieler mit 1.291.328 Spielern. Am 16. September übertraf PlayerUnknown's Battlegrounds diese Zahl mit einer aktuellen Spielergemeinde von 1.348.374.
Seitdem hat das Spiel im Dezember 2017 mehr als 3 Millionen aktive Spieler erreicht.
Natürlich versuchen Entwickler, sobald sich ein heißer neuer Trend entwickelt, ihn zu imitieren und zu verbessern, um noch erfolgreicher zu werden.
PUBG hat die Welt des Online-Gaming so sehr revolutioniert, dass andere Größen der Online-Gaming-Industrie versuchen, es zu kopieren und an abgewandelten Titeln rund um das Battle Royale Konzept arbeiten.
Sehen wir uns die erfolgreichsten Varianten von PUBG an, um zu sehen, wie Battle Royale Spiele das Genre erweitern.
Fortnite: Ein besseres Battle Royale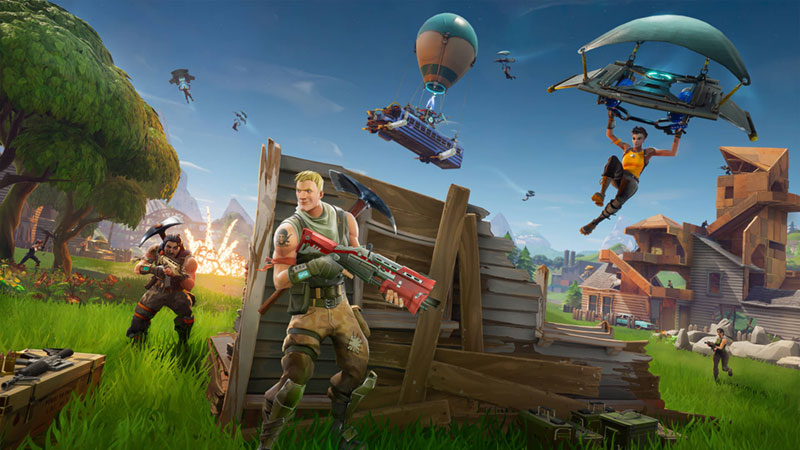 Fortnite wurde von Epic Games und People Can Fly entwickelt und wurde kurz nach PUBG im Juli 2017 auf den Markt gebracht.
Im Gegensatz zu PUBG, welches keine richtige Storyline und Schauplatz hat, präsentiert uns Fortnite eine Welt, in der apokalyptische Stürme die Menschheit auf nur 2 % der aktuellen Bevölkerung haben zusammenschrumpfen lassen. Die Überlebenden müssen nun gemeinsam gegen zombieähnliche Monster kämpfen.
Der Originaltitel war relativ erfolgreich und erreichte einen Monat nach dem Release bereits 1 Million Spieler. Doch es war der separate Modus Fortnite Battle Royale, der im September 2017 veröffentlicht wurde, der Fortnite an die Spitze brachte, mit 10 Millionen neuer Spieler in nur zwei Wochen.
Obwohl diese Variante ganz klar PUBG imitiert, bietet Fortnites einzigartiges Crafting- und Bausystem eine intelligente, kreativere Variante des traditionellen Schemas "Beute, Überleben, Kämpfen" in Battle Royale Spielen.
Erinnern wir uns an den beeindruckenden Rekord von 3 Millionen gleichzeitigen Spielern von PUBG. Fortnite gelang es vor Kurzem, diesen Rekord mit 3,4 Millionen Spielern zu brechen, was es zum größte Battle Royale Spiel aller Zeiten macht.
Paladins: Immer auf dem Laufenden bleiben
Vor dem gigantischen Erfolg des Battle Royale Genres waren "Hero Shooter" der letzte Schrei in der Welt des Online-Gamings.
In Spielen wie Overwatch und Team Fortress 2 schlossen sich Expertenteams von Champions zusammen, um gegeneinander in mit Gesundheitsboostern und Power-Ups gefüllten Arenen über mehrere zielorientierte Runden anzutreten. Jeder Spieler hatte eine bestimmte Rolle und alle mussten auf intelligente, strategische Weise zusammenarbeiten, um zu siegen.
Spiele dieser Art sind noch immer sehr beliebt, aber Entwickler haben erkannt, dass die meisten Spieler nun mehr an Battle Royale Spielen interessiert sind. Aus diesem Grund haben sie begonnen, das Battle Royale Prinzip in ihre Spiele zu integrieren. Ein Beispiel dafür ist Paladins: Champions of the Realm.
Hi-Rez Studios, die Entwickler von Paladins, kündeten vor Kurzem eine neue Erweiterung ihres gratis spielbaren Titels an: Paladins: Battlegrounds. Wie der Name bereits verrät, verleiht die diese Ergänzung dem traditionellen Paladins-Prinzip einen Battle Royale Mechanismus.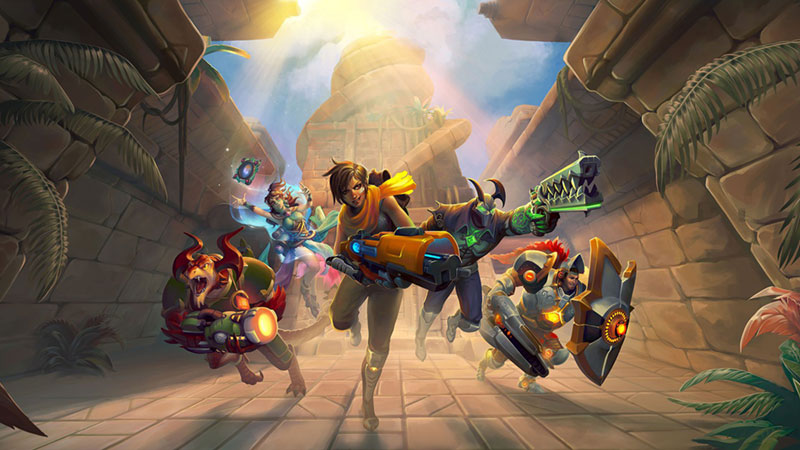 Von dem, was man bisher davon sehen konnte, scheint der Battlegrounds-Modus sich eng an PUBG zu halten. Da wären die Plünderung verschiedener Gebäude, der Kampf um seltene Ausrüstung in von Zeppelinen abgeworfenen Paketen und natürlich die immer kleiner werdende Safe Zone.
Wie man sieht - vor allem wenn man einige Zeit PUBG gespielt hat - klingt diese neue Erweiterung eher wie PUBG mit dem Aussehen und den Charakteren aus Paladins. Der Titel, Battlegrounds, spielt auch ganz schamlos auf das Flaggschiff der Battle Royale Spiele an.
Trotzdem wird es spannend, zu sehen, wie die verschiedenen Helden gegeneinander ums nackte Überleben antreten. Da es sich bei Paladins um einen Hero Shooter handelt, verfügt jeder Held über besondere Eigenschaften und Waffen und verhält sich daher im Spiel anders als andere. Das bedeutet, dass die Spieler nicht alle mit der gleichen Grundlage beginnen, was von der Prämisse von Battle Royale abweicht.
Werden MMO Games auf den Battle Royale Trend aufspringen?
Inzwischen ist deutlich erkennbar, wie Online Games sind verändern und entwickeln, um in einer Zeit, die von Battle Royale dominiert wird, relevant zu bleiben. Aber gilt das auch für MMO Games?
Experten aus der MMO-Welt scheinen sich einig zu sein, dass Anfang 2017 die Kreativität im MMO-Bereich zu schwinden schien. Obwohl Giganten wie Counter-Strike, Dota 2 und World of Warcraft kontinuierlich tolle Inhalte hervorbrachten, kann man nicht leugnen, dass sich alles langsam etwas alt anfühlte.
In anderen Worten: Die Welt der MMOs und Online Games war zu einem kreativen Stillstand gekommen.
Doch dank der Interessanten Mischung von Spielmechanismen und Stilen durch Spiele wie PUBG und Fortnite befinden sich MMO- und MMORPG-Spiele in einer spannenden Übergangsphase.
Entwickler ergänzen ihre Titel um neue Battle Royale Inhalte, und ständig werden neue Spiele mit Battle Royale Systemen auf den Markt gebracht. Das scheint viele beliebte MMOs jedoch nicht zu tangieren.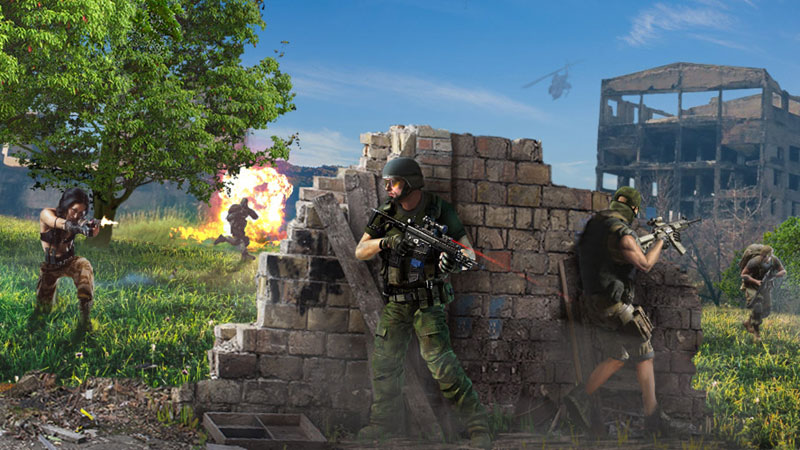 Doch wenn Spieler Originalität und spannende neue Features verlangen, besteht ein Risiko, dass diese Spiele zurückfallen. Das Battle Royale Prinzip lässt sich sehr leicht umsetzen und dieses neue Genre ist noch lange nicht ausgereizt - wenn MMO-Entwickler beschließen würden, die Sache einfach auszusitzen, würden sie sich beinah garantierte Erfolge entgehen lassen.
Werden wir bald ein wahres Battle Royale MMO sehen? Funktioniert dieses Untergenre überhaupt als MMO?
Man könnte sich leicht vorstellen, dass Counter-Strike größere Karten mit mehr Spielern einführt, um ein echtes "PUBG-Erlebnis" zu bieten. Aber was ist mit Spielen wie World of Warcraft?
Viele MMOs haben bereits fantastische "Player vs. Player" Arenen, die perfekt für großformatigere Schlachten wären, aber da sind noch einige Hindernisse zu bewältigen. Viele davon ähneln den Problemen, die aufkommen, wenn MMO Games versuchen, zu Esport-Titeln zu werden.
Statistisch gesprochen können wir ganz leicht erkennen, was den meisten Spielern gefällt - nämlich, der letzte Überlebende zu sein. Entwickler sollten das berücksichtigen und daran arbeiten, diesen neuen Trend in ihre Spiele zu integrieren, wenn sie im Jahr 2018 auf dieser neuen Welle der Online Games mitreiten wollen.
Raid: Shadow Legends
Sammle über 400 Champions & kämpfe um Ruhm