Clicker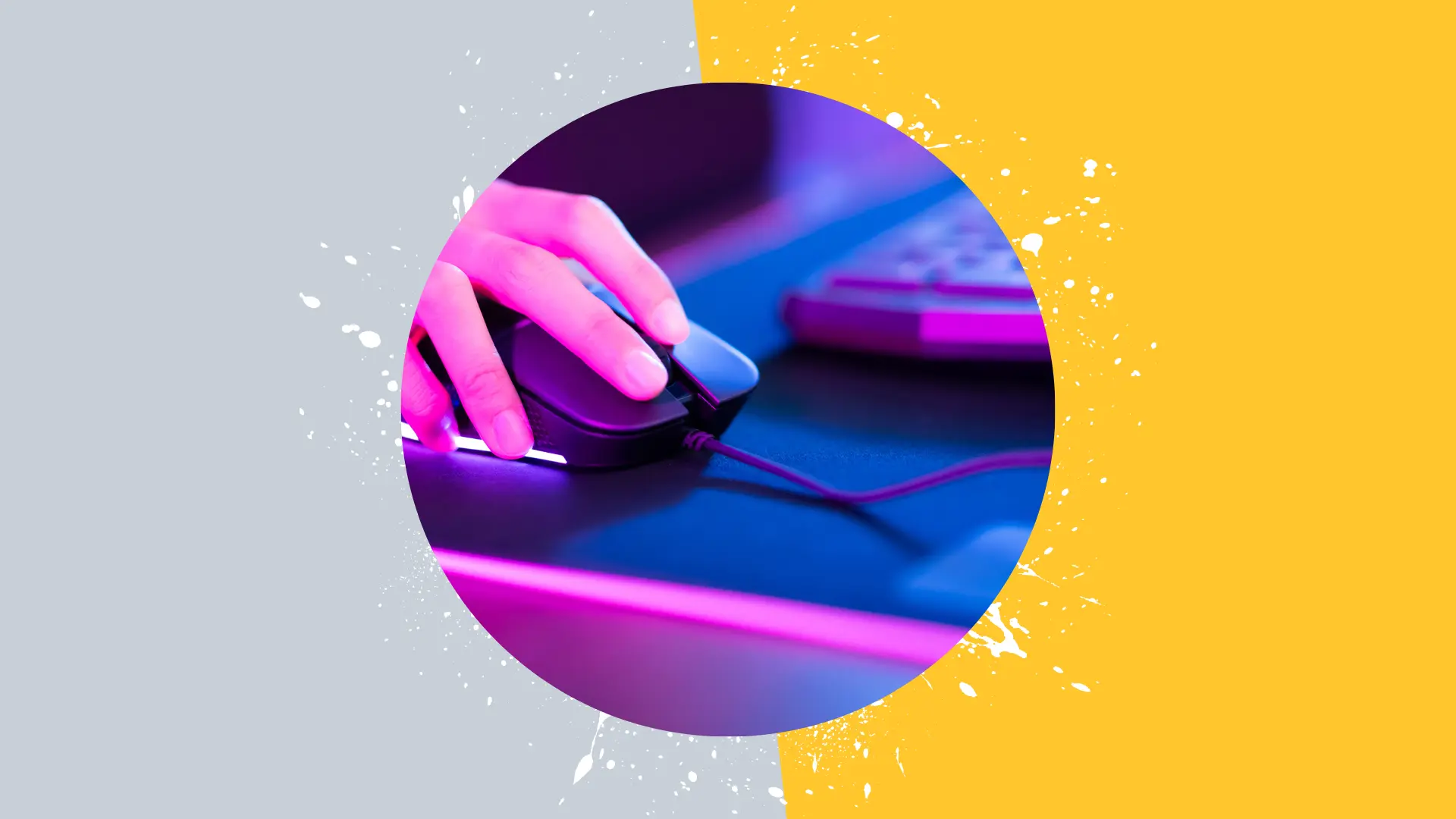 Videospiele haben sich in den letzten Jahrzehnten vom simplen Zeitvertreib zu aufwendigen und mitreißenden Abenteuern entwickelt. Dabei wird von Spielern eine hohe Reaktionsgeschwindigkeit verlangt, wenn es darum geht, eine Vielzahl unterschiedlicher Knöpfe oder Tasten zu drücken. Besonders im Multiplayer-Modus hat man keine Zeit zu verlieren, denn man muss oft schneller als seine Gegenspieler sein, um eine Runde zu gewinnen.

Clicker Spiele gehen einen anderen Weg und reduzieren das Gameplay auf simples Klicken. Damit zeigen sie auf, woraus Videospiele im Kern eigentlich bestehen: aus Knöpfen drücken. Obwohl Clicker extrem simpel sind, können sie durch ihr Design jede Menge Unterhaltung bieten und den Markt für Hyper-Casual-Games perfekt bedienen. Wer einfach nur eine kleine Pause benötigt und ohne Anstrengung kleine Erfolgserlebnisse haben möchte, ist mit Clicker deshalb bestens beraten. Wir haben die coolsten Titel des Genres zusammengetragen!
Was ist ein Clicker Game?
Bevor wir mit unserer Liste starten, wollen wir jedoch noch einmal genauer hinsehen. Für alle, die bisher noch keinen Clicker gespielt haben, gibt es jetzt die Erläuterung! Clicker bieten genau das, was der Name bereits suggeriert: Ein Spiel, bei dem es nur darum geht, zu klicken! Klingt langweilig? Ganz im Gegenteil! Clicker Spiele sind praktische Gelegenheitsspiele, die wenig Fokus benötigen und gleichzeitig eine große Genugtuung bieten. Sieht man, wie die Zahlen am Bildschirm nach oben schnellen, kann man einfach nicht anders, als sich über den eigenen Erfolg zu freuen. Clicker können auf allen Plattformen gefunden werden. Viele der Spiele sind für mobile User ausgelegt, aber man natürlich auch PC und Mac Spiele kostenlos downloaden Vollversion. So steht der Clicker auf den Computer parat oder kann sogar auf den Konsolen erlebt werden. Doch welche Spiele können wir besonders empfehlen?
Anbeginn der Clicker Spiele
Unsere Favoriten starten gleich mit einigen der legendärsten Clicker Spiele, die der Markt zu bieten hat. Diese Titel sind zwar nicht mehr neu, sie haben sich jedoch einen regelrechten Legendenstatus erarbeitet!
Cookie Clicker
Bei einer Liste über Clicker darf das Game Cookie Clicker auf gar keinen Fall fehlen. Das Spiel wurde 2013 veröffentlicht und sorgte damals dafür, dass das Genre an Popularität gewann. Spiele dieser Art wurden damals noch in das Genre der Incremental Games eingereiht, mit Cookie Clicker setzte sich jedoch der Begriff der Clicker Spiele durch. Der Titel hat sich damit einen wichtigen Platz in der Geschichte des Genres verdient und punktet bis heute mit seinem unterhaltsamen Gameplay. Was Doom für das FPS-Genre gemacht hat, hat Cookie Clicker für Clicker Games geleistet, könnte man sagen!
Im Spiel geht es darum, einen Keks anzuklicken. Je mehr Kekse man besitzt, umso besser wird der Prozess automatisiert. So können mit der Zeit größere und bessere Maschinen zum Backen hinzugefügt werden. Irgendwann Platz die Produktion aus allen Nähten und wird zu einem intergalaktischen Abenteuer. Dabei bleibt das Konzept weiterhin simpel – und punktet genau damit! Der Klassiker kann im Browser gespielt werden, steht aber auch als App bereit. Möchtest du kostenlose Spiele downloaden PC Vollversion? Dann wartet Cookie Clicker auch gratis im Microsoft Store.
Clicker Heroes
Nachdem Cookie Clicker Spieler aus aller Welt für das Genre begeistern konnte, folgte mit Clicker Heros 2014 ein würdiger Nachfolger. In dem Spiel dreht sich alles darum, neue Welten zu erkunden und darin gefährliche Monster zu besiegen. Den Spielern werden heldenhafte Charaktere zur Seite gestellt, die eigene Spezialwaffen und -ausrüstungen besitzen. Je schneller geklickt wird, umso mehr Schaden kann verursacht werden. Außerdem können die Helden im Spiel immer stärker werden und damit unglaubliche Kräfte entwickeln. Clicker Heroes großer Erfolg zeigt sich auch darin, dass das Spiel mittlerweile auf zahlreichen Plattformen angeboten wird. So ist der Clicker nicht nur auf Steam und in den App Stores als Games kostenlos download verfügbar, sondern kann sogar auf der PlayStation und Xbox erlebt werden.
Learn to Fly Idle
Gelegenheitsspiele haben besonders während dem ersten Hype der Browserspiele an Bedeutung gewonnen. Dabei erfreuten sich verschiedene Unterkategorien großer Beliebtheit. Schon lange bevor der erste Keks geklickt wurde, konnten Flugspiele wie die Spielreihe Learn to Fly mit einem ähnlichen Konzept begeistern. Bei diesem Genre müssen Spieler versuchen, wie weit sie Flugzeuge, Menschen und Tiere schießen konnten. Learn to Fly setzte dies mit Pinguinen um, die über beschneite Pisten katapultiert werden mussten. Mit Learn to Fly Idle wurde das Konzept zum Clicker Game umgestaltet. Spieler sollen darin zu Beginn simple Schneemänner besiegen, das Gameplay steigert sich jedoch graduell, bis sie ganze Planeten zerstören müssen.
Clicker Games mit vielfältigen Themen
Dass sich aus ein paar simplen Gelegenheitsspielen eine solche Bandbreite an Titeln entwickeln würde, haben die Entwickler von Cookie Clicker wohl kaum vorhergesehen. Unsere Favoritenliste ist deshalb noch lange nicht fertig!
AdVenture Capitalist
Im Clicker Game AdVenture Capitalist wurde das Spielprinzip auf die Finanzwelt umgemünzt. Wer immer schon einmal mühelos (virtuelles) Geld verdienen wollte, der findet in diesem Spiel die ultimative Erfüllung – zumindest soweit das ein Clicker Spiel bieten kann! Die Prämisse darin lautet folgendermaßen: Geld verdienen und es dann für sich arbeiten lassen.
Je mehr Geld durch Klicken erlangt wird, umso schneller kann der Reichtum vergrößert werden. Das Wachstum steigt also exponentiell. Sobald die Weltwirtschaft in der Hand des Spielers liegt, werden andere Sphären erkundet: Etwa die Vergangenheit mit einer Zeitmaschine oder der Mars.
Zombidle: REMONSTERED
Im nächsten Clicker geht es zwar nicht um Geld, aber trotzdem um Macht! In Zombidle: REMONSTERED dreht sich alles darum, als Totenbeschwörer die Menschenwelt zu beherrschen. Damit wird das Spielprinzip von klassischen Clicker Games umgedreht: Statt etwas zu erschaffen, versuchen Spieler, etwas zu zerstören. Natürlich lassen sich die Menschen nicht ganz so einfach knechten, deshalb sollte man sich auf einen erbitterten Kampf einstellen.
Ein besonderes Highlight des Spiels besteht darin, dass Zombidle: REMONSTERED immer noch Updates erlangt. Damit wird selbst treuen Fans des Spiels nicht langweilig und das Spiel könnte es auch Jahre nach seiner Veröffentlichung noch unter die top Games 2023 PC schaffen!
Tap Titans 2
Tap Titans 2 zählt zu jenen Clicker Spielen, die durch ihre hervorragende Aufmachung punkten. Während viele der Titel als Indie Games mit einem begrenzten Design auskommen, ist Tap Titans 2 ein echter Augenschmaus. Das Spiel ist für mobile Geräte ausgelegt und steht im Google Play Store und App Store zum download Handygames bereit.
Mit mutigen Helden muss man sich in Tap Titans 2 gefährlichen Monstern stellen und diese mit gekonnten Schwerthieben zur Strecke bringen. Beim Klicken werden großartige Animationen ausgelöst, sodass es sich anfühlt, als würde man mehr als nur klicken.
War Clicks
Die meisten Clicker werden als Singleplayer-Titel ausgelegt, in War Clicks wurde das Genre jedoch für Multiplayer geöffnet. Dabei wird das simple Gameplay zu einem Wettkampf. Besonders im Genre der Kriegsspiele ist das heute üblich, denn Spieler wollen sich in Teams oder Flotten zusammenstellen, um sich dem Feind gemeinsam zu stellen.
In War Clicks ergreifen Spieler eine Seite und müssen ihr Bestes geben, um siegreich aus den Schlachten zu kommen. Es gibt zahlreiche Minigames, die das Gameplay auflockern und für Unterhaltung sorgen. Man muss bei War Clicks also kein Fan von Kriegsspielen sein, um das Game zu genießen.
Anti-Idle: The Game
Obwohl Clicker im Genre der Gelegenheitsspiele (Idle Games) angesiedelt sind, dreht sich in Anti-Idle: The Game alles darum, eben nicht untätig zu sein. Alles dreht sich darum, einen eigenen Drachen großzuziehen und diesen durch zahlreiche Klicks immer stärker werden zu lassen. Sobald Spieler mit dem Klicken aufhören, wird das stachelige Haustier jedoch wieder schwächer. Man muss also immer am Ball bleiben, wenn man den stärksten Drachen aller Zeiten besitzen will.
Bitcoin Billionaire
Wer wünscht sich nicht, zum Start von Bitcoin investiert zu haben? Während wir die Zeit leider nicht zurückdrehen können, bietet Bitcoin Billionaire zumindest die Vorstellung, wie es sein muss, mit der Kryptowährung reich zu werden.
Das Spiel begeistert mit großartigen Pixelgrafiken und ist perfekt für Smartphones geeignet. Zählt es zu den best mobile Game 2023? Das muss wohl jeder selbst entscheiden. Einfach in den App Stores herunterladen und schon geht die Reise in den Reichtum los!
Idle Slayer
Natürlich darf auf keiner guten Liste für Clicker Spiele Idle Slayer fehlen. In dem Titel geht es nicht darum, möglichst schnell zu klicken, sondern möglichst präzise. Der Charakter im Spiel muss sich gefährlichen Monstern stellen, Gold und Diamanten sammeln und seine Ausrüstung verbessern. Dabei wird im Vergleich zu anderen Spielen des Genres mehr Wert auf die Fähigkeiten des Spielers gelegt. Besonders in den Bonusrunden müssen Spieler vorsichtig sein, denn klicken sie daneben, wird das Minigame unterbrochen und es gibt keine Belohnung!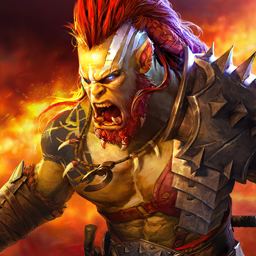 RAID: Shadow Legends
Sammle über 700 Champions & kämpfe um Ruhm