I migliori 10 giochi clicker da non farsi scappare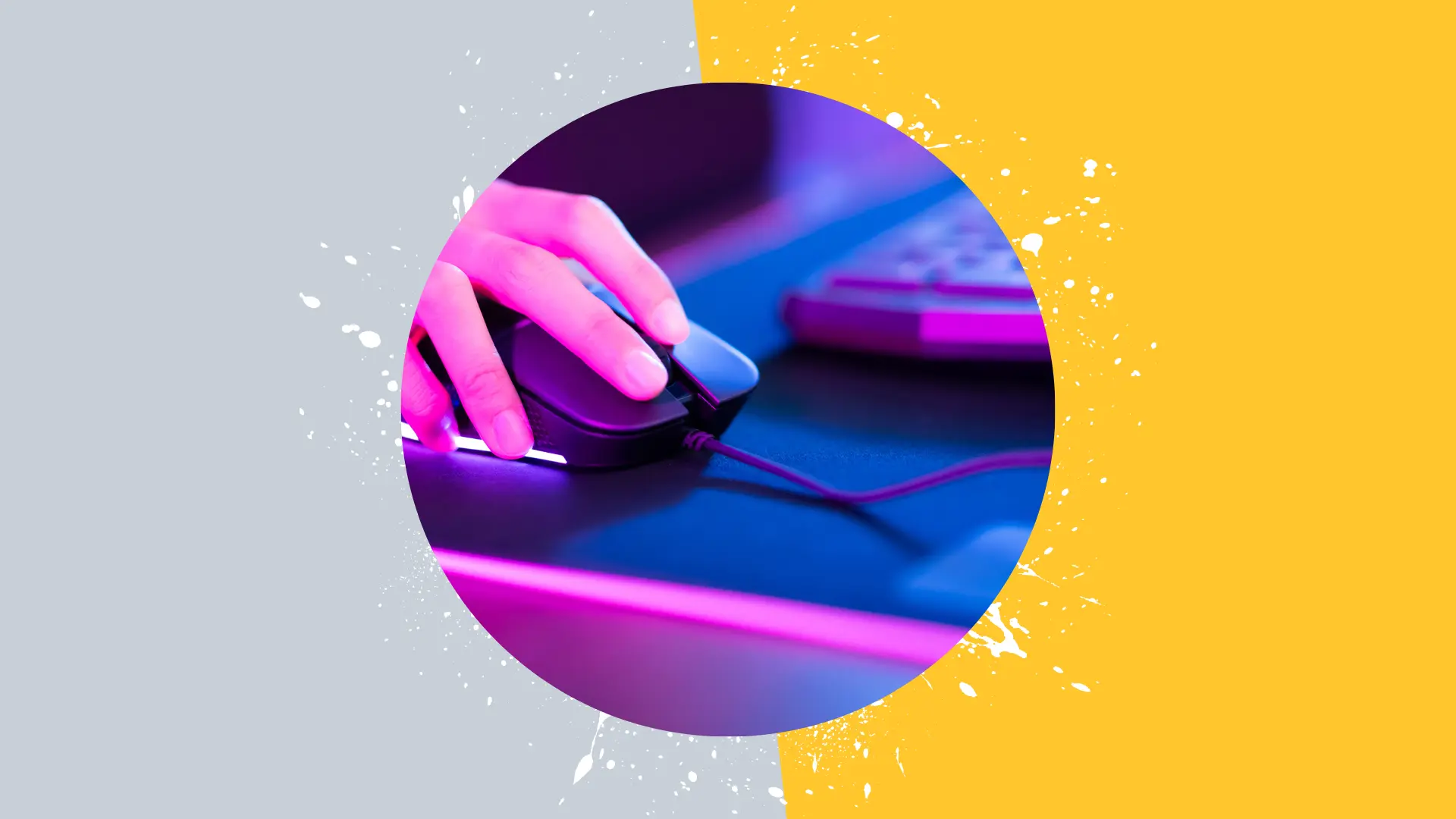 I videogame possono essere complicati. Alcuni titoli vedono giocatori in preda alla difficile decisione di quale tasto premere alla vista di orde di nemici scalmanati. Altri vedono gli utenti impegnati in percorsi fantastici a velocità da brividi. E poi ci sono i giochi clicker che invece seguono la direzione opposta. Stiamo parlando di prodotti ludici più semplici, ma con una forte attrattiva.
In un mondo così vasto, i giochi clicker sono l'alternativa alla smania per un passatempo casuale o ipercasuale. Basati sul concetto di incremento esponenziale dei numeri, i giochi clicker hanno avuto una maggiore popolarità negli ultimi anni. In questo articolo andremo a esplorare i migliori 10 titoli per aiutarti a trovare quello che preferisci e fare click su di esso.

Prima di iniziare, però, sarebbe opportuno chiedersi in cosa consista un gioco clicker. L'idea di fondo di questi passatempi, per quanto complesso possa diventare il sistema di gioco, è di fare ripetutamente clic su qualcosa. Esiste anche un significativo punto di incontro tra i giochi idle e i clicker, il che si deve al modo in cui gli aggiornamenti automatizzano il processo di clic.
Cookie Clicker
Quando si parla di giochi clicker non si può non tenere in considerazione Cookie Clicker. Lanciato nel 2013, questo titolo ha contribuito a rendere popolare questo genere. Sebbene definito tecnicamente "gioco incrementale", il successo di questo prodotto ludico ha fatto sì che il suo nome durasse nel tempo.
Difatti se ti stai chiedendo da dove derivi il termine "gioco clicker", sappi che parte della risposta deriva dal nome "Cookie Clicker". Questo passatempo ha ispirato il genere incrementale a diventare quello che oggi conosciamo sotto la voce "clicker". È un po' come quando gli FPS venivano chiamati Doom-clones, solo che stavolta il termine è rimasto.
Il gioco, come dice lo stesso nome, si basa sul fare clic su un biscotto. Più biscotti hai, più potrai automatizzare il processo. Più questo si automatizza e più grandi e più efficienti saranno i macchinari per produrre biscotti da poter aggiungere al proprio bottino. Infine, portando la produzione di biscotti a livello galattico e con l'interferenza di creature mostruose, Cookie Clicker diventa un gioco suggestivo pur partendo da un concetto semplice, ma che ce lo fa amare alla follia.
Clicker Heroes
Lanciato nel 2014 Clicker Heroes è diventato uno dei giochi clicker più importanti dopo Cookie Clicker. I giocatori dovranno avanzare attraverso scenari diversi sconfiggendo mostri a colpi di clic. Ad aiutare le dita degli utenti ci sono eroi eponimi, ognuno con il proprio equipaggiamento speciale. Nonostante un esordio non così eccezionale, è uno dei pochi giochi clicker che è riuscito a estendersi su piattaforme diverse.
Disponibile su Steam, dispositivi mobili, PlayStation e Xbox, Clicker Heroes è apprezzato ancora da migliaia di giocatori ogni giorno.
Learn to Fly Idle
I giochi idle sono una delle categorie più famose che fanno parte dell'età d'oro dei giochi browser, ma non sono affatto gli unici. Molto prima che si cliccasse sul primo biscotto, esistevano già le serie quali Learn to Fly, che servivano a mostrare ai giocatori fino a che punto riuscivano a sparare contro aeroplani, persone e animali. Learn to Fly ha trasposto questo approccio ai pinguini e successivamente lo ha ampliato in un gioco clicker diventato Learn to Fly Idle. Quest'ultimo prevedeva che i giocatori iniziassero eliminando pupazzi di neve per poi arrivare a distruggere interi pianeti. Piccolo nei contenuti, ma grande nel genere clicker.
AdVenture Capitalist
Quando riesci a fare soldi con i tuoi soldi, allora sai di avercela fatta. Su questo concetto si basa AdVenture Capitalist, un altro dei primi giochi clicker a irrompere nel mainstream. Il concetto alla base del gioco è molto semplice: cliccare per fare soldi, acquistare attività commerciali e poi continuare a cliccare ancora per fare altri soldi. Come capirai di essere arrivato alla fine? Beh, da buon capitalista la parola "fine" per te non esiste.
Una volta preso il controllo dell'economia terrestre potrai tornare indietro nel tempo con un Flux Capacitor o persino trasferire la tua attività su Marte. Elon Musk, ti roderai il fegato!
Zombidle: REMONSTERED
Parlando di qualcosa di più fantastico, Zombidle: REMONSTERED è un gioco che consiste nell'assumere il ruolo di un negromante che governa il mondo degli uomini. Zombidle è il titolo ideale per coloro che desiderano esplorare un altro aspetto del genere dei giochi clicker. Invece di lavorare per creare, si lavora per distruggere. Gli umani non si arrenderanno facilmente e ricordati di rastrellare quanto più possibile.
Il punto di forza di questo prodotto sono gli aggiornamenti costanti due volte al mese (stando a Steam), quindi anche i giocatori più assidui non resteranno con le mani in mano.
Tap Titans 2
Tap Titans 2 guadagna il posto di uno dei giochi clicker più eleganti di questo elenco. Progettato ad hoc per i dispositivi mobili, TT2 ti consente di selezionare il tuo eroe preferito e di abbattere i titani a colpi di dita.
Ciò che distingue questo prodotto dai suoi concorrenti è la presentazione. Sferrare colpi di spada con eleganza non è mai stato così bello e le animazioni e il design dei nemici sono di altissima qualità. L'unico problema dei giochi di guerra come questo è che portano gli utenti a colpire lo schermo con una forza e una rapidità tali da poter arrivare a farsi male alle dita.
War Clicks
La maggior parte dei giochi clicker ruota attorno al gameplay per giocatore singolo, ma non è per tutti così. War Clicks segue una direzione diversa fondendo i sistemi clicker single-player con un sistema online solido e competitivo.
Quando giocano da soli, gli utenti completano le attività, aggiornano equipaggiamenti e arsenali e costruiscono le loro difese. In modalità multigiocatore, i giocatori fanno clic per distruggere i nemici e lottare affinché la propria squadra abbia la meglio. Pieno di minigiochi e nuove idee, è un titolo che apprezzeranno anche i non appassionati di giochi di guerra.
Anti-Idle: The Game
I concetti di clicker e di idle spesso si sovrappongono, ma che succede quando uno dei giochi clicker viene prodotto appositamente per contrastare l'inattività? Questo è ciò che tenta di fare Anti-Idle: The Game. Lo scopo è di allevare un animale domestico rendendolo più forte con quanti più clic possibili. Al contrario, restare inattivi comporterà un indebolimento del tuo cucciolo.
Bitcoin Billionaire
Perdere l'opportunità di ottenere Bitcoin senza troppi sforzi è roba da mangiarsi le mani, ma con Bitcoin Billionaire è possibile esplorare questa possibilità in forma di gioco. La meravigliosa pixel art combinata con una gamma di divertenti sistemi di aggiornamento rende questo titolo uno dei migliori giochi clicker del momento.
Idle Slayer
Nessun elenco dei migliori giochi clicker sarebbe esaustivo senza menzionare Idle Slayer. In questo gioco, fare clic velocemente passa in secondo piano rispetto a farlo accuratamente. Lo scopo è di abbattere mostri, rastrellare oro e gemme preziose e ampliare il proprio equipaggiamento con uno sprint costante fatto di precisione. Idle Slayer è un gioco che si basa maggiormente sulle abilità degli utenti rispetto ad altri prodotti ludici concorrenti. Ciò lo si può constatare in maniera evidente nella versione bonus game, dove i passi falsi ti rimandano indietro senza ricompense. Potrebbe volerci un po' per prenderci la mano, ma una volta ingranata la marcia giusta non ti sarà difficile capire perché sia uno dei giochi clicker più apprezzati dai fan dalle dita veloci.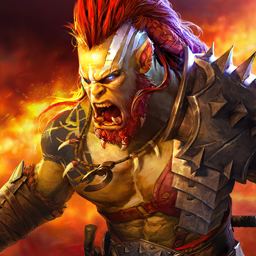 RAID: Shadow Legends
Raccogli 700+ Campioni & Battiti Per La Gloria