I migliori 5 giochi di costruzione di città di sempre (e i migliori 5 del 2022)
Edificare un ambiente urbano non è affatto una passeggiata di salute. Ma per la fortuna dei giocatori, ci hanno pensato gli sviluppatori di videogiochi che hanno dato loro la possibilità di vestire i panni dell'"Ingegnere Supremo" e di costruire il mondo a proprio piacimento, tramite dei giochi di costruzione di città da avviare al PC o attraverso console o smartphone compatibili (vedi anche giochi per cellulare).

In soldoni, se vuoi conoscere i migliori titoli dei giochi di costruzione di città per pc del 2022, da aggiungere a quelli più famosi di sempre, ti basterà proseguire la lettura.
A prima vista, per alcuni, i giochi di costruzione di città possono sembrare tutt'altro che avvincenti rispetto ai temi offerti dagli altri titoli di gioco in commercio.
I giochi costruisci città non hanno la natura adrenalinica dei giochi di avventura, ma ci sono molte ragioni per cui i giochi di costruzione di città per pc, quelli i giochi single player o i giochi multiplayer, regnano sovrani agli occhi di molti giocatori.
Innanzitutto, in quanto esseri umani, amiamo visceralmente avere il controllo delle cose e i giochi di costruzione di città ci consentono di raggiungere livelli di controllo senza precedenti. I particolari, anche quelli più piccoli, sono nelle mani del giocatore.
Ci si trova nella condizione di poter concettualizzare il proprio mondo a partire dal più piccolo centimetro di asfalto o filo d'erba fino ad arrivare agli elementi più importanti, quali, ad esempio, il modo in cui alcuni personaggi di giochi interagiscono tra loro.
Strano a dirsi, ma con questi giochi costruisci città ci si ritrova a rilassarsi e a sviluppare il proprio modello di città con la libertà creativa di fare le cose a proprio piacimento. Magari un diversivo con cui rilassarsi dopo una lunga settimana di lavoro.
Ultimo, ma non meno importante, alcuni giocatori preferiscono questa tipologia di giochi realistici perché sono più attinenti al mondo reale, evitando così di impantanarsi in giochi per PC o giochi spaziali o apocalittico.
Se ti stai addentrando in questo settore per la prima volta, consulta prima i nostri due elenchi di giochi di costruzione di città per pc.
I migliori 5 giochi di costruzione di città del 2022
1. Two Point Campus
Prodotto dagli sviluppatori di Two Point Studios, Two Point Campus è il tanto atteso successore di Two Point Hospital che ha ottenuto il plauso della critica nel 2018.
In Two Point Campus, lo scopo dei giocatori è di sviluppare e gestire un campus universitario. Dovrai occuparti di qualunque aspetto, dalla sala lettura alla biblioteca, fino all'organizzazione di eventi extracurriculari per gli studenti.
Questo gioco di costruire città è ambientato in Two Point County, proprio come il suo predecessore. L'impatto visivo è sullo stile di Sims, proprio per renderlo adatto sia a PC che a console. Dovrebbe essere disponibile già dai primi di agosto.
2. Pharaoh: A New Era
Dal gioco originale è passata quasi un'intera generazione, ma adesso il franchise è tornato per dare lustro a questo genere di giochi costruisci città.
L'editore Dotemu non ha ancora confermato il release formale per il 2022 ma Pharaoh: A New Era è il tanto atteso successore del release del 1999.
Ambientato nell'antico Egitto, la sua campagna esplorerà sei periodi iconici della storia egiziana che abbracciano 53 missioni individuali, incluse alcune dell'espansione originale del 2000: Cleopatra: Regina del Nilo.
3. Farthest Frontier
Trasportati ai confini del mondo conosciuto con Farthest Frontier di Crate Entertainment.
Sebbene non sia ancora stato rilasciato, è possibile iscriversi per l'accesso anticipato al gioco una volta che sarà disponibile tramite Steam.
L'obiettivo del gioco è sfruttare ed evolvere questo piccolo insediamento in una città a tutti gli effetti.
In questo gioco di costruire città, serviranno tutte le materie prime a disposizione per proteggere i tuoi cittadini e dotarli delle competenze e degli strumenti per scongiurare le minacce esterne.
4. Prehistoric Kingdom
Se ti sei mai sdraiato a letto di notte chiedendoti se esiste qualcosa che sia una via di mezzo tra Zoo Tycoon e Jurassic Park, la risposta è proprio Prehistoric Kingdom di Blue Meridian.
Questo è il tuo momento per celebrare l'era dei dinosauri sviluppando un parco che mostri i tuoi dinosauri preferiti. L'uscita è prevista per questo mese, quindi manca poco.
5. Frostpunk 2
La nomina del gioco originale Frostpunk ai British Academy of Film and Television Arts è stata ampiamente meritata grazie anche alla fusione spettacolare delle meccaniche dei giochi di costruzione di città con quelle dei giochi di sopravvivenza.
Nell'originale si assume il ruolo di sovrano dell'ultima città rimasta in piedi sulla Terra.
Com'è possibile controllare la popolazione e contemporaneamente gestirne la sua infrastruttura? Frostpunk 2 ti trasporta in un'era glaciale post-apocalittica, in cui la tua città dipende fortemente dal petrolio per scongiurare le minacce che si profilano all'orizzonte.
I migliori 5 giochi di costruzione di città di tutti i tempi
1. SimCity 3000
Questo terzo capitolo del franchise di SimCity, Maxis ed Electronic Arts se lo sono proprio tirati fuori dal cilindro.
SimCity 3000 è stato un enorme successo commerciale, con milioni di utenti a soli sei mesi dalla sua uscita.
A gennaio 2002 aveva già venduto 4,6 milioni di copie in tutto il mondo. SimCity 3000, disponibile anche nelle versioni con espansione e per smartphone, è un esempio di gioco di costruire città intramontabile nel tempo.
2. Banished
Banished di Shining Rock Software è considerato uno dei migliori giochi di strategia e costruzione di città di tutti i tempi.
In questo gioco assumerai il timone di un gruppo di viaggiatori, come un leader del clan, che cercano di stabilire una casa in un territorio nuovo e inesplorato.
Utilizzando una gestione meticolosa delle risorse e delle materie prime, hai il compito di trasformare questo gruppo isolato in una società pienamente funzionante.
3. Pharaoh
Con il release di Pharaoh nel 1999, Impressions Games ha provato a replicare il successo del premiatissimo Caesar 3.
Sebbene le due meccaniche di gioco siano molto simili fra loro, Pharaoh è (cosa per nulla sorprendente) ambientato nell'Antico Egitto. Lo scopo del giocatore consiste nel gestire ogni aspetto dell'edilizia urbana al fine di preservare l'incolumità della popolazione da carestie, inondazioni e minacce esterne.
Next Generation lo ha descritto come un mix tra "la costruzione delle piramidi e la gestione delle pianure alluvionali", l'accoppiata vincente per renderlo uno dei giochi di costruzione di città più iconici di sempre.
Sei curioso di sapere se è il gioco più bello del mondo? Giocaci e lo scoprirai!
4. Cities: Skylines
Rilasciato nel marzo 2015, Cities: Skylines è divenuto uno dei giochi di costruzione di città più popolari in assoluto.
Questa simulazione aperta è una versione più contemporanea di SimCity 3000, che fornisce ai giocatori elementi di gioco migliorati per rafforzare le sfide della vita reale legate all'evoluzione e al mantenimento di un ambiente urbano.
È stata prevista anche una serie di pacchetti di espansione in cui sono inclusi gli aeroporti, che aggiungono una dimensione extra alla libreria di giochi di costruzione di città.
5. Caesar 3
La terza e ultima serie di Caesar, Caesar 3, è anni luce avanti rispetto ai suoi predecessori.
Già nel lontano 1998, anno del suo release, il sito GOG lo aveva considerato uno dei giochi di simulazione migliori dell'epoca.
Lo scopo del gioco consiste nello sviluppo edilizio della Città Eterna e nel controllo della popolazione dell'antica Roma dovendo tenere conto delle sue esigenze e degli obiettivi individuali guidati dall'intelligenza artificiale.
È stato uno dei primi giochi di costruzione di città a offrire una scelta tra incarichi pacifici e militari.
Non c'è dubbio che i release dei giochi costruisci città di quest'anno faranno di tutto per essere all'altezza di quelli commercializzati nel 2021 o, a ben vedere, tenteranno persino di sorpassare la loro popolarità o quella dei giochi di costruire città storici (vedi anche giochi retro).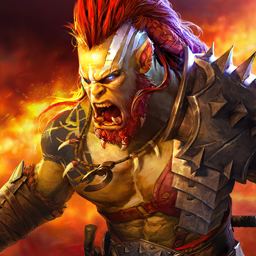 RAID: Shadow Legends
Raccogli 700+ Campioni & Battiti Per La Gloria