I 10 migliori giochi medievali per PC, console e dispositivi mobili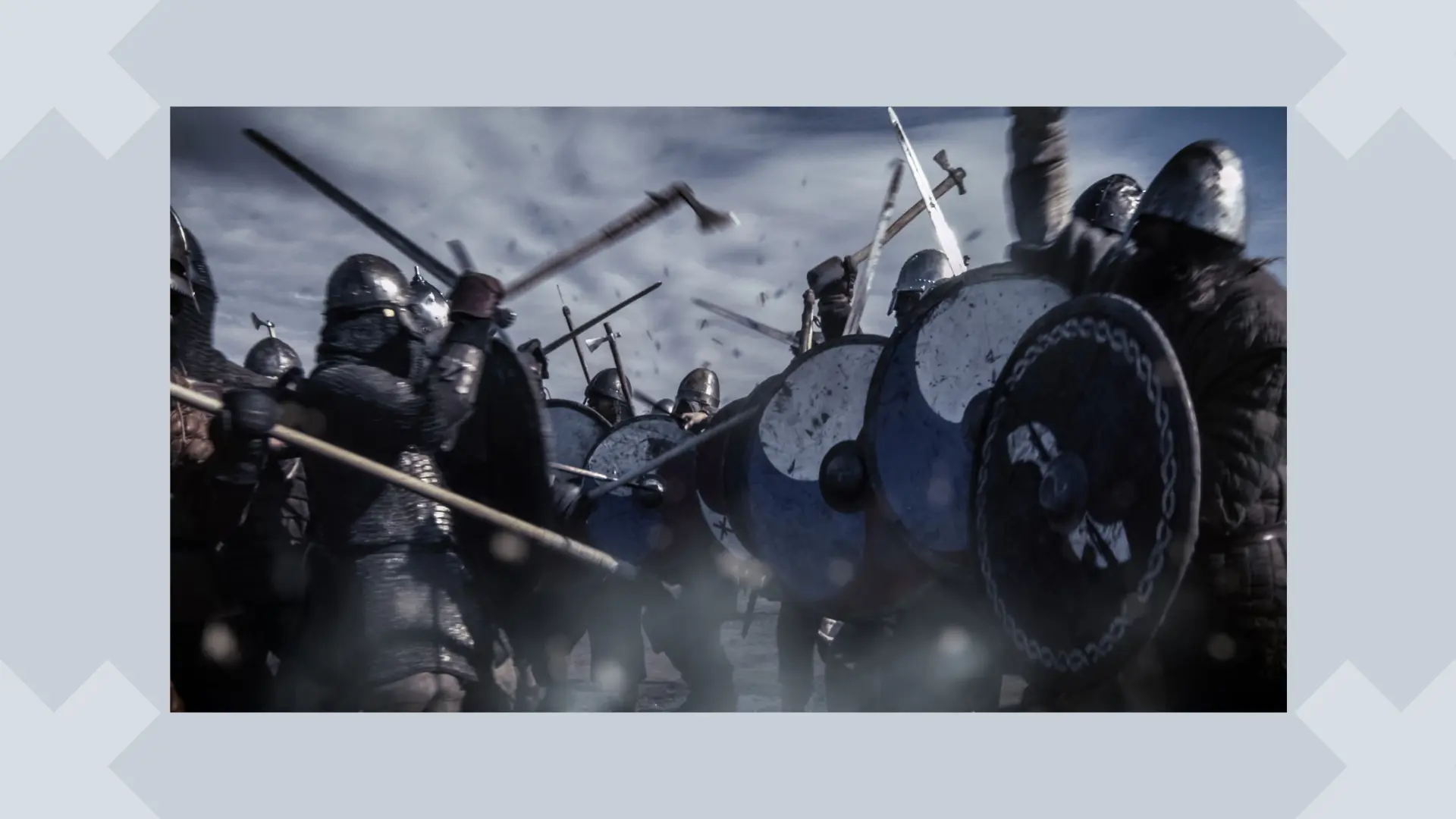 I giochi medievali sono ricchi di azione, avventura e significato storico. I classici conducono i giocatori attraverso una varietà di scenari e sfide diverse, caratteristica che non appartiene a tutti i videogiochi. Basti pensare alle serie televisive ispirate a questo genere (incluse le varianti fantasy) come Games of Thrones e Vikings, tanto per citarne alcune.

Cosa si intende per giochi medievali?
Si tratta di prodotti ludici che ti riportano ai tempi dei re e dei cavalieri, a un'epoca in cui uccidere era necessario per rimanere in vita. Da un punto di vista storico, il periodo medievale ebbe inizio in Europa dopo la caduta dell'impero romano nel V secolo e si concluse intorno al XV secolo.
È un periodo così lungo che gli sviluppatori hanno tantissimo materiale su cui poter lavorare. Nella maggior parte dei casi i giochi medievali si focalizzano sui cavalieri che nelle loro lucenti armature lottano per proteggere sovrani, reami e, naturalmente, dame di corte sebbene, in realtà, il periodo medievale non sia stato sempre così nobile.
I Secoli bui sono stati caratterizzati da carestia, pestilenza e povertà. Pertanto le migliori avventure grafiche del genere sono quelle che offrono sfumature di chiaroscuro. Possono essere visivamente sbalorditivi ma anche cupi e minacciosi. Presentano momenti di gesta eroiche e tempi difficili e questi contrasti sono uno dei motivi principali per cui i giochi medievali sono così popolari.
Prima di passare alla nostra top list, ecco alcune delle FAQ più comuni:
Esistono giochi medievali per PC?
Certamente! Tribal Wars 2, ad esempio, può essere fruito gratuitamente dal PC tramite browser.
Cosa si intende per giochi medievali open-world?
I giochi medievali open-world sono avventure free-to-roam in cui si prende il controllo di un personaggio per completare un obiettivo generale. Uno dei migliori titoli del genere per i fan del mondo aperto che vogliono seguire i propri avanzamenti verso la vittoria è The Elder Scrolls V: Skyrim.
Quali videogiochi possono essere considerati RPG medievali?
Le avventure ludiche medievali con elementi RPG tendono a seguire le trame di romanzi famosi. The Witcher Series, ad esempio, si basa sugli omonimi romanzi. Il fatto che esistano centinaia di libri che raccontano storie medievali, significa che è facile per gli sviluppatori creare RPG a tema storico.
Tenendo conto di quanto abbiamo appena detto, passiamo a elencare quali sono gli elementi che contano in un videogioco medievale nonché i titoli migliori di questo genere. Ecco la nostra classifica dei migliori 10 giochi medievali per PC, console e dispositivi mobili!
La top 10 dei giochi medievali per PC, console e dispositivi mobili
10. Conqueror's Blade
Data di lancio: 2019
Disponibile per iOS e Android
In quanto a battaglie epiche, Conqueror's Blade non teme rivali. Questo MMO gratuito per PC ha tutte le carte in regola per soddisfare il desiderio di azione di ciascun giocatore nei giochi medievali. La grafica è avvincente ma il motivo per cui uno non smetterebbe mai di giocarci sono le battaglie. Negli scontri 15 contro 15 è importante mantenere il controllo sulla tattica e sui personaggi perché il risultato della partita non sarà affatto una questione di fortuna.
9. Medieval Merge
Data di lancio: 2017
Disponibile per iOS e Android
Se i giochi puzzle online sono il tuo genere preferito, Medieval Merge è la soluzione giusta per te. Disponibile per i dispositivi iOS e Android, questo prodotto combina misteri da risolvere e caratteristiche RPG. Lo scopo è quello di costruire, proteggere e ripristinare un villaggio. E lo si fa risolvendo enigmi ed espandendo il proprio arsenale.
8. Going Medieval
Data di lancio: 2021
Disponibile per PC
L'accesso anticipato a questo gioco è stato reso disponibile nel 2021 e, nel giro di pochi mesi, ha ottenuto una valutazione "molto positiva" su Steam. In termini di estetica, gli sviluppatori hanno optato per il realismo da cartone animato piuttosto che per l'iperrealismo. Pur essendo gradita questa scelta ad alcuni fan, ad altri non va affatto a genio. Una qualità apprezzata da tutti gli estimatori dei giochi medievali, tuttavia, è l'elemento "costruttivo" di questo titolo. Non solo si può edificare un impero da zero, ma anche un'intera popolazione in quanto il 95% del mondo è stato spazzato via da una pestilenza.
7. For Honor
Data di lancio: 2017
Disponibile per PlayStation, Xbox e PC
Non si può negare che For Honor sia difficile da padroneggiare all'inizio. Nelle battaglie uno contro uno, ad esempio, non è consentito il button-mashing. Tuttavia, una volta acquisita la giusta dimestichezza, scoprirai che questo videogioco offre un mix coinvolgente e diversificato di scenari e missioni. In particolar modo ci piace il fatto che si possa ricoprire il ruolo di cavaliere, samurai, guerriero Wu Lin o vichingo.
6. Chivalry 2
Data di lancio: 2021
Disponibile per PlayStation, Xbox e PC
Spesso i giochi medievali PC hanno una trama seria. Capita di dover combattere contro assassini provetti o di dovere farsi strada attraverso campi fangosi. Chivalry 2 è una voce fuori dal coro. È un multiplayer in cui non è necessario saper padroneggiare mosse complesse per competere in scontri di massa. Il motivo per cui rientra nella nostra top 10 delle migliori avventure grafiche del genere, è il fatto di poter lanciare le proprie armi contro i nemici e corrervi incontro citando Shakespeare.
5. A Plague Tale: Requiem
Data di lancio: 2022
Disponibile per PlayStation, Xbox, Nintendo Switch
Abbiamo accennato in precedenza che il periodo medievale non è stato caratterizzato soltanto da cavalieri in armature scintillanti e belle dame di corte. Ci sono stati molti periodi bui e A Plague Tale: Requiem è una rappresentazione di questi accadimenti. Lo scopo del gioco è guidare Amicia e Hugo de Rune in un viaggio attraverso la Francia. Oltre al pericolo delle forze ribelli e dei topi infestati dalla peste, i due fratelli devono trovare una cura per le malattie del sangue di Hugo. Trama da non prendere a cuor leggero.
4. Age of Empires 2
Data di lancio: 1999
Disponibile per PC, Mac e PlayStation
Magari non ha lo stesso appeal grafico dei giochi medievali più popolari tipo Conqueror's Blade, ma Age of Empires 2 resta comunque un classico. E lo è perché ha gettato le basi per le successive generazioni di prodotti ludici di questo tipo. Le basi consistono nel fatto che il titolo in questione presenti molti modi diversi per poterci giocare. Con tre modalità single-player, cinque campagne storicamente accurate e 13 civiltà disponibili, non ti annoierai mai.
3. Medieval Dynasty
Data di lancio: 2021
Disponibile per PC, PlayStation e Xbox
Chiunque abbia mai voluto costruire e successivamente proteggere il proprio impero medievale dovrebbe provare questo gioco. In Medieval Dynasty, è nei dettagli che il diavolo ci mette lo zampino. Ciò che intendiamo è che i particolari nella costruzione di case e di strutture sono così intricati che quasi dimenticherai che dovrai anche difenderti. A questo proposito, non è uno dei migliori giochi di Tower Defense in circolazione. Tuttavia, in termini di costruzione e logistica, Medieval Dynasty è decisamente coinvolgente.
2. Crusader Kings 3
Data di lancio: 2020
Disponibile per PC, Mac, PlayStation e Xbox
Pensa a dei capolavori quali Game of Thrones e al motivo principale per cui ti tengono incollato allo schermo, ovvero le relazioni interpersonali. Oltre alle storie d'amore e alle battaglie tra fazioni in guerra, il lignaggio è importante per i reali medievali. Crusader Kings 3 riesce a impersonare questa dinamica alla perfezione. Ci sono battaglie da affrontare e molte decisioni strategiche da prendere. Tuttavia, giochi medievali come questo, riguardano la continuazione del lignaggio della propria famiglia. Ecco perché le narrazioni abbracciano più generazioni e puoi persino tenerne traccia tramite uno speciale pannello all'interno del gioco.
1. Assassin's Creed
Data di lancio: 2007
Disponibile per PlayStation e Xbox
Assassin's Creed è una pietra miliare nel mondo dei giochi e il franchise di Ubisoft ha pubblicato molti classici nel corso degli anni. Per noi, l'Assassin's Creed originale occupa ancora un posto speciale nei nostri cuori. L'elemento stealth funziona perfettamente nel genere medievale perché ci sono molte torrette da scalare e angoli oscuri in cui nascondersi. Aggiungi a tutte queste qualità un flusso di immagini straordinarie e l'impegno per l'accuratezza storica e il risultato sarà un classico dei giochi medievali al bacio.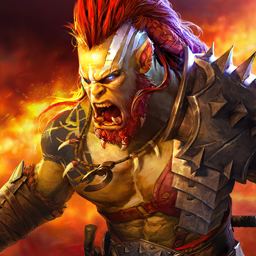 RAID: Shadow Legends
Raccogli 700+ Campioni & Battiti Per La Gloria