10 Best Medieval Games on PC, Console & Mobile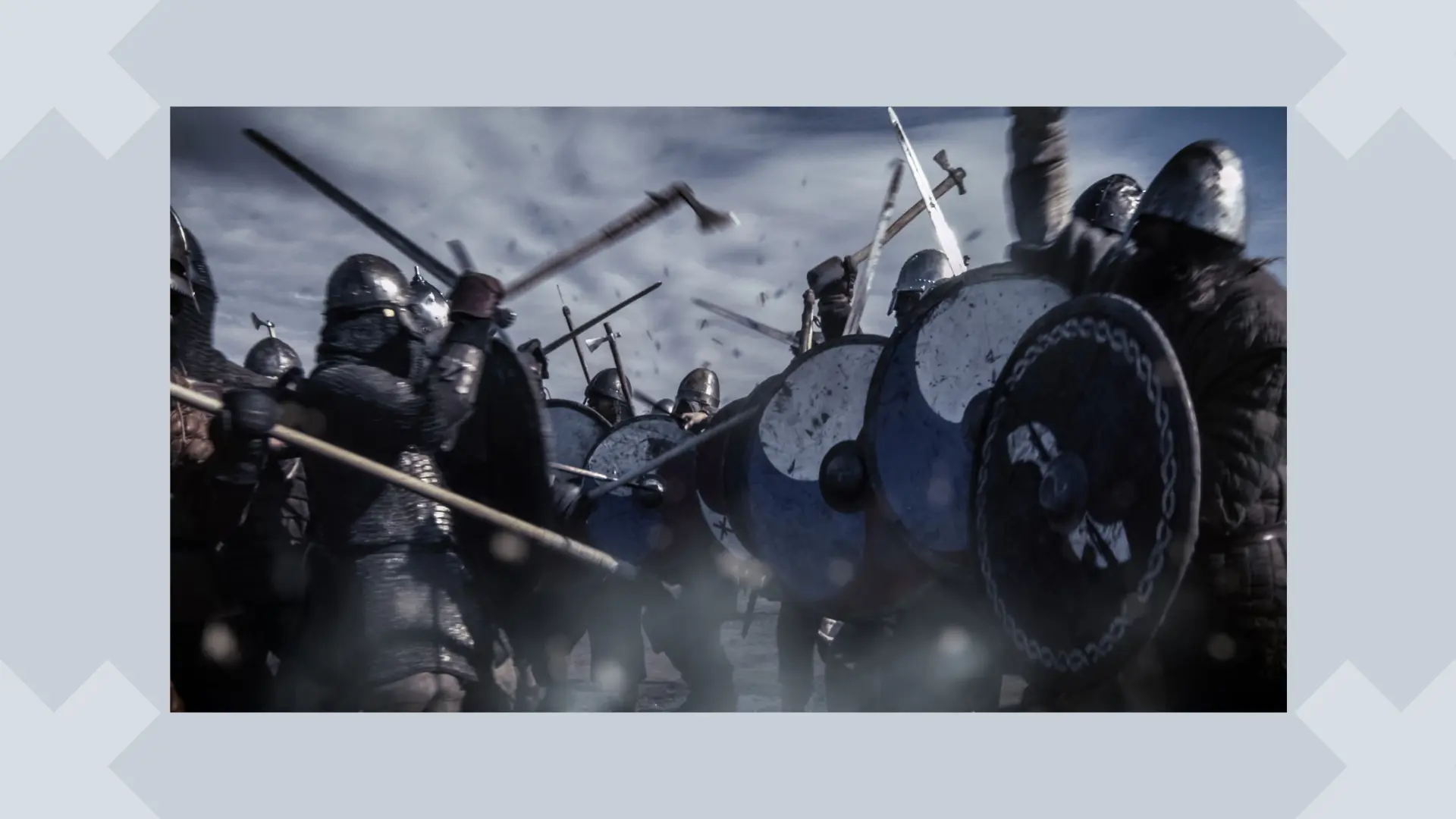 Medieval games are packed with action, adventure, and historic significance. Popular medieval games take you through a variety of scenarios and challenge you in a multitude of ways, which is true for more than just games - it's enough to think about television series of the genre (including its fantasy variations), such as Game of Thrones and Vikings, to name a few.

What Are Medieval Games?
Medieval games transport you back to a time when kings, knights, and killing were a way of life. From a historical perspective, Europe's medieval period started after the fall of the Roman Empire in the 5th century and continued until the 15th century.
That's a long time, so video game developers have plenty of material to work with. A lot of the time, the top medieval games focus on knights in shining armor fighting to protect their kings, kingdoms, and, of course, fair maidens, though, in reality, the medieval period wasn't always noble.
The Dark Ages were filled with famine, plagues, and poverty. Therefore, the top medieval games offer shades of dark and light. They can be visually stunning but also gloomy and ominous. There can be heroic times and tough times, with these contrasts being one of the main reasons that medieval games are popular.
Before listing our top medieval games, here are some FAQs:
Are there free medieval games for PC?
Yes! Hit medieval games such as Tribal Wars 2 are free to play on PC devices via your browser.
What are medieval open-world games?
Medieval open-world games are free-to-roam adventures where you take charge of a character and have to complete an overarching goal. One of the best medieval games for open-world fans who want to chart their path to victory is The Elder Scrolls V: Skyrim.
Which games are medieval RPGs?
Medieval video games with RPG elements tend to follow the storylines of famous novels. For example, The Witcher Series is based on novels of the same name. The fact there are hundreds of books telling medieval stories means it's easy for developers to create RPGs with historic themes.
With this in mind, we've outlined what makes medieval video games tick and, in turn, what the best titles in the business are. So, let's get right to it with the 10 best medieval games for PC, consoles, and mobile!
The Top 10 Medieval Games for PC, Consoles, and Mobile
10. Conqueror's Blade
Release Date: 2019
Available for iOS and Android
For epic battles, few medieval games can beat Conqueror's Blade. This free MMO for PC has everything you need to satisfy your desire for action. The visuals are impressive, but the reason you'll want to play again and again is the battles. You get a lot of control over your tactics and characters during the 15vs15 battles, so you can't just rely on blind luck in this game.
9. Medieval Merge
Release Date: 2017
Available for iOS and Android
If puzzle games are your thing, Medieval Merge is a great option. Available for iOS and Android devices, this medieval game combines puzzle elements with RPG play. The overarching aims are to build, protect, and restore broken elements of your village. You do these things by solving puzzles and constantly adding to your arsenal.
8. Going Medieval
Release Date: 2021
Available for PC
Early access for this game opened in 2021 and, within a few months, it achieved a "very positive" rating on Steam. In terms of aesthetics, the developers have opted for cartoonish realism, rather than hyperrealism. That will suit some players and not others. One quality that will be loved by all players, however, is the building element. You get to not only build an empire from the ground up but a population as 95% of the world has been wiped out by a plague.
7. For Honor
Release Date: 2017
Available for PlayStation, Xbox, and PC
There's no denying that For Honor is hard to master at first. You can't button-mash your way to victory in one-on-one battles. However, once you've conquered the skill element of this game, you'll find that it offers an engaging and diverse mix of scenarios and missions. We particularly like the fact you can play as a knight, samurai, Wu Lin warrior, or Viking.
6. Chivalry 2
Release Date: 2021
Available for PlayStation, Xbox, and PC
Medieval games are often serious. You're battling with trained killers or fighting your way through muddy fields. Chivalry 2 brings a bit of levity to the proceedings. It's a multiplayer affair and you don't have to master a lot of complex moves to compete in mass brawls. The reason it's ranked among our top 10 medieval games is the fact you can throw your weapons at people and run towards them quoting Shakespeare.
5. A Plague Tale: Requiem
Release Date: 2022
Available for PlayStation, Xbox, Nintendo Switch
We mentioned earlier that the medieval period wasn't all knights in shining armor and fair maidens. There were a lot of dark periods and A Plague Tale: Requiem captures this perfectly. Your job is to guide Amicia and Hugo de Rune on a journey across France. As well as the jeopardy of insurgent forces and plague-ridden rats, the two siblings must find a cure for Hugo's blood diseases. A pleasant tale this is not.
4. Age of Empires 2
Release Date: 1999
Available for PC, Mac, and PlayStation
It might not have the same visual pop as popular medieval games like Conqueror's Blade, but Age of Empires 2 is a classic. It's a classic because it laid the foundations for future generations of medieval games. These foundations are built on the fact you have plenty of diverse ways to play Age of Empires 2. With three single-player modes, five historically accurate campaigns, and 13 playable civilizations, you'll never get bored.
3. Medieval Dynasty
Release Date: 2021
Available for PC, PlayStation, and Xbox
Anyone who's ever wanted to build and, subsequently, protect their medieval empire should give this game a try. The devil is in the details with Medieval Dynasty. By this we mean the specifics of building homes and structures are so intricate that you'll almost forget there's a defense element to the game. In this regard, it's not one of the best TD games out there. However, in terms of construction and logistics, Medieval Dynasty is infinitely engaging.
2. Crusader Kings 3
Release Date: 2020
Available for PC, Mac, PlayStation, and Xbox
Think of shows such as Game of Thrones and the main reason they're engaging is the relationships. As well as love affairs and battles between warring factions, lineage matters to medieval royals. Crusader Kings 3 captures this dynamic perfectly. There are battles and plenty of strategic decisions to make. However, at its core, this medieval game is about continuing your family's lineage. In line with this, narratives span multiple generations, and you can even keep track of them via a special in-game panel.
1. Assassin's Creed
Release Date: 2007
Available for PlayStation and Xbox
Assassin's Creed is a powerhouse in the gaming world and Ubisoft's franchise has put out plenty of classics over the years. For us, the original Assassin's Creed still holds a special place in our hearts. The stealth element works perfectly in the medieval genre because there are plenty of turrets to climb and shadowy corners to hide among. Add to all of these qualities a stream of stunning visuals and commitment to historical accuracy, and you've got a medieval classic.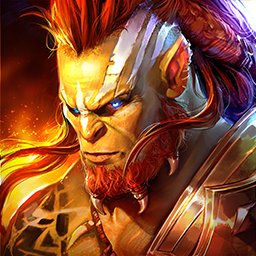 Raid: Shadow Legends
Collect 700+ Champions & Fight For Glory