Los 10 mejores juegos medievales de PC, consola y móvil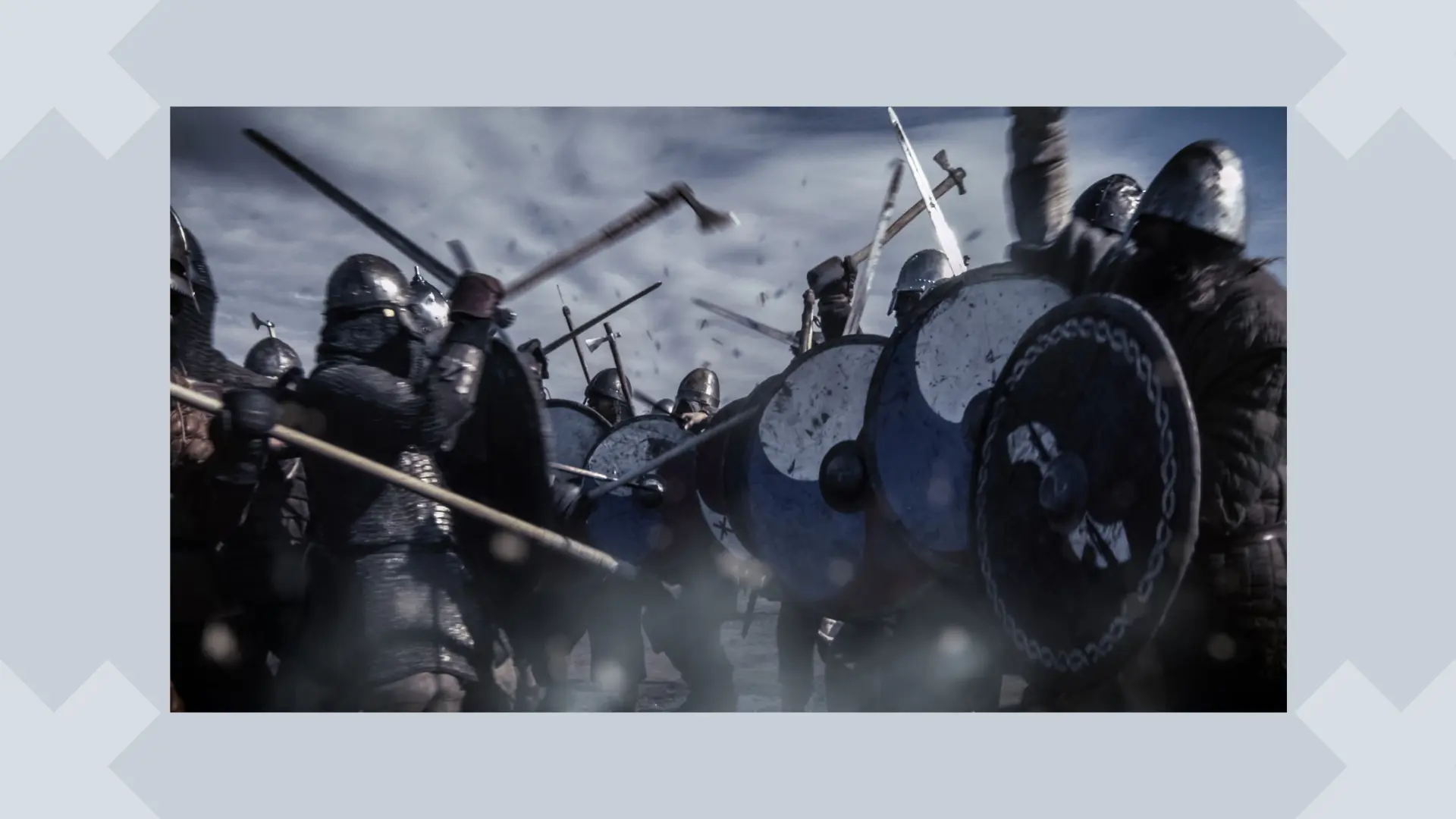 Los juegos de batallas medievales están repletos de acción, aventura y significado histórico. Los juegos medievales populares te hacen viajar por una variedad de escenarios y te presentan diferentes retos, lo que también sucede en las series de televisión de este género (incluidas las versiones de fantasía), como Game of Thrones y Vikings.

¿Qué son los juegos medievales?
Los juegos de batallas medievales te transportan a una época en la que los reyes, los caballeros y los asesinatos eran una forma de vida. Desde una perspectiva histórica, el periodo medieval europeo comenzó después de la caída del Imperio Romano, en el siglo V, y continuó hasta el siglo XV.
Eso es mucho tiempo, por lo que los desarrolladores de videojuegos tienen mucho material para trabajar. Muchas veces, los mejores juegos medievales online se centran en caballeros con relucientes armaduras que luchan para proteger a sus reyes, reinos y, por supuesto, doncellas, aunque, en realidad, el período medieval no siempre fue noble.
En la Edad Media había hambre, plagas y pobreza. Por lo tanto, los mejores juegos de batallas medievales ofrecen oscuridad y luz. Pueden ser visualmente impresionantes, pero también sombríos y siniestros. Puede haber tiempos heroicos y tiempos difíciles, y estos contrastes son una de las principales razones por las que los juegos medievales son populares.
Antes de enumerar los mejores videojuegos medievales, aquí incluimos algunas preguntas frecuentes:
¿Hay juegos medievales de PC gratis?
¡Sí! Los juegos para PC medievales, como Tribal Wars 2, son gratis y se pueden jugar a través del navegador.
¿Qué es un juego medieval de mundo abierto?
Un juego medieval de mundo abierto es una aventura gratuita en la que te metes en la piel de un personaje y tienes que cumplir un objetivo general. El mejor juego medieval de mundo abierto es The Elder Scrolls V: Skyrim.
¿Qué juegos son los juegos de rol medievales?
Los videojuegos medievales con elementos RPG se basan en historias de las novelas famosas. Por ejemplo, The Witcher se basa en las novelas del mismo nombre. El hecho de que haya cientos de libros que cuentan historias medievales hace que sea fácil para los desarrolladores crear juegos de rol con temas históricos.
Hemos descrito lo que hace que los videojuegos medievales funcionen y, a su vez, cuáles son los mejores títulos del género. Por lo tanto, vamos a ver cuáles son los 10 mejores juegos medievales online no solo para PC y consola, pero también juegos para Android y iOS.
Los 10 mejores juegos medievales para PC, consola y móvil
10. Conqueror's Blade
Fecha de lanzamiento: 2019
Disponible para iOS y Android
En lo que a batallas épicas se refiere, pocos juegos medievales online superan a Conqueror's Blade. Este MMO gratuito para PC tiene todo lo que necesitas para satisfacer tu deseo de acción.
Conqueror's Blade es uno de los juegos con mejores gráficos pero la razón por la que querrás jugar una y otra vez son las batallas. Tienes mucho control sobre las tácticas y los personajes durante las batallas de 15 contra 15, por lo que no puedes confiar en la suerte.
9. Medieval Merge
Fecha de lanzamiento: 2017
Disponible para iOS y Android
Si los juegos de rompecabezas son lo tuyo, Medieval Merge es una gran opción. Disponible para dispositivos iOS y Android, este juego medieval combina elementos de rompecabezas y elementos de juegos de rol.
Los objetivos generales son construir, proteger y restaurar elementos rotos de tu aldea. Haces estas cosas resolviendo rompecabezas y ampliando constantemente a tu arsenal. Medieval Merge es la fusión perfecta entre juegos de puzzles y juegos medievales.
8. Going Medieval
Fecha de lanzamiento: 2021
Disponible para PC
El acceso anticipado a este juego medieval se lanzó en 2021 y, en pocos meses, logró una valoración muy positiva en Steam. En términos de diseño, los desarrolladores han optado por el realismo caricaturesco en lugar del hiperrealismo. Eso gustará a algunos jugadores y no a otros. Algo que gustará a todos los jugadores es el aspecto de la construcción. Tienes la oportunidad no solo de construir un imperio desde cero, sino una civilización, ya que el 95 % del mundo ha sido aniquilado por una plaga.
7. For Honor
Fecha de lanzamiento: 2017
Disponible para PlayStation, Xbox y PC
No se puede negar que, al principio, For Honor es difícil de controlar. No puedes planificar tu camino hacia la victoria en batallas uno contra uno. Sin embargo, una vez que le hayas cogido el tranquillo a este juego, verás que ofrece una mezcla atractiva y diversa de escenarios y misiones. Nos gusta especialmente el hecho de que puedas jugar como caballero, samurai, guerrero Wu Lin o vikingo.
6. Chivalry 2
Fecha de lanzamiento: 2021
Disponible para PlayStation, Xbox y PC
Los juegos medievales suelen ser serios. Te enfrentas a asesinos o luchas en campos fangosos. Chivalry 2 aporta un poco de ligereza. Aunque es un juego multijugador, no tienes que dominar muchos movimientos complejos para competir en peleas masivas. La razón por la que lo hemos incluido entre los 10 mejores juegos medievales es que puedes lanzar tus armas a la gente y correr hacia ellos citando a Shakespeare.
5. A Plague Tale: Requiem
Fecha de lanzamiento: 2022
Disponible para PlayStation, Xbox, Nintendo Switch
Mencionamos anteriormente que la época medieval no era todo caballeros con relucientes armaduras y doncellas. Hubo muchos períodos oscuros y A Plague Tale: Requiem captura esos momentos perfectamente. Tu objetivo es guiar a Amicia y Hugo de Rune en un viaje por Francia. Con la amenaza de las fuerzas insurgentes, las ratas y la peste, los dos hermanos deben encontrar una cura para las enfermedades de la sangre de Hugo. No se trata de una historia agradable.
4. Age of Empires 2
Fecha de lanzamiento: 1999
Disponible para PC, Mac y PlayStation
Puede que no destaque visualmente de la misma forma que los juegos populares (como Conqueror's Blade), pero Age of Empires 2 es un clásico.
El mítico Ages of Empire, que hace parte de esos clásicos juegos de tower defense de la década de los 90, sentó las bases de las futuras generaciones de juegos medievales. Estas bases son el hecho de que tienes muchas formas diferentes de jugar a Age of Empires 2.
Con tres modos para un jugador, cinco campañas históricamente precisas y 13 civilizaciones jugables, nunca te aburrirás.
3. Medieval Dynasty
Fecha de lanzamiento: 2021
Disponible para PC, PlayStation y Xbox
Cualquiera que alguna vez haya querido construir y proteger un imperio medieval debería probar este juego. En lo que a dinastías medievales se refiere, el diablo está en los detalles. Con esto queremos decir que los detalles de la construcción de casas y estructuras son tan complicados que casi olvidarás que hay un elemento de defensa en el juego. En este sentido, no es uno de los mejores juegos que existen. Sin embargo, en términos de construcción y logística, Medieval Dynasty es infinitamente atractivo.
2. Crusader Kings 3
Fecha de lanzamiento: 2020
Disponible para PC, Mac, PlayStation y Xbox
Piensa en series como Game of Thrones: la razón principal de su atractivo son las relaciones entre los personajes. Además de las aventuras amorosas y las batallas entre facciones en guerra, el linaje es importante para la realeza medieval.
Crusader Kings 3 refleja esta dinámica perfectamente. Hay batallas y muchas decisiones estratégicas que tomar. Sin embargo, esencialmente, este juego medieval consiste en continuar el linaje de tu familia. En línea con esto, las historias abarcan varias generaciones, e incluso puedes hacer un seguimiento de ellas a través de un panel especial en el juego.
Un gran plus de Crusader Kings 3 es que entra en la lista de juegos para iOS, ya que es compatible con Mac y PC.
1. Assassin's Creed
Fecha de lanzamiento: 2007
Disponible para PlayStation y Xbox
Assassin's Creed es una referencia muy importante en el mundo de los juegos, y la franquicia de Ubisoft ha publicado muchos clásicos a lo largo de los años. Incluso probó suerte incluyendo claros elementos RPG en Assassin's Creed: Origins.
Aunque para nosotros, el Assassin's Creed original todavía ocupa un lugar especial en nuestros corazones. El elemento de sigilo funciona perfectamente en el género medieval, ya que hay muchas torretas que escalar y rincones sombríos en los que esconderse. A todas estas cualidades impresionantes, suma los efectos visuales y la precisión histórica, y ya tienes un clásico medieval. Además, con Assassin's Creed: Brotherhood, la saga también pasó de juegos para jugar solo a juegos multijugador.
Por cierto, si no estás seguro de algún juego y lo que quieres es probar diferentes posibilidades, no te pierdas nuestro artículo dedicado a los juegos free to play.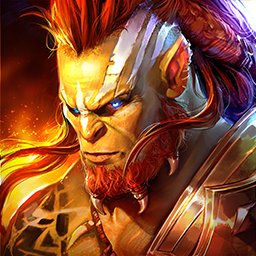 RAID: Shadow Legends
Colecciona 700+ Campeones y lucha por la gloria