A Look at the Best Story Games Currently on the Market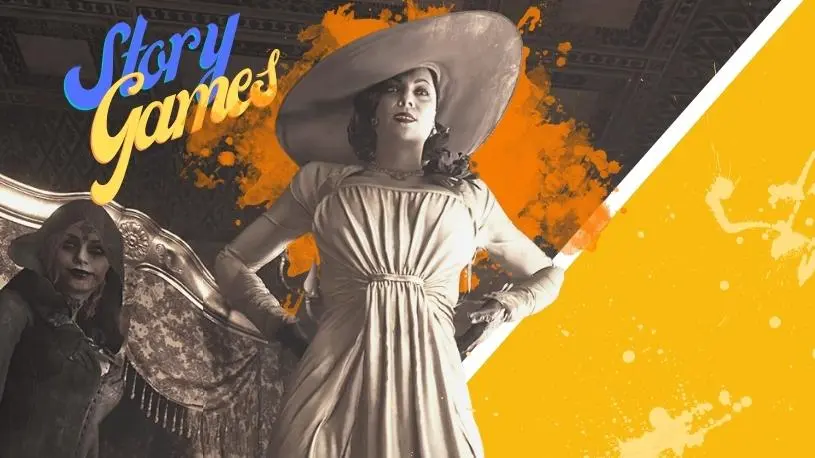 Once upon a time, video games were seen as little more than forms of stimulation. Run through a maze, shoot up the armies of faceless bad guys, drive a circuit track over and over again. However, those days are increasingly behind us.
Nowadays, the most exciting and engaging games are increasingly recognized not only as works of art in their own right, but also as unparalleled works of storytelling. The best video games stories can easily compete with Oscar-winning films and Nobel or Pulitzer-winning novels.


ON DESKTOP & MOBILE
While MMOs and deathmatch games certainly have their merits, there is nothing quite as immersive as playing the best story games out there.
If you're looking for a truly gripping experience the next time you pick up your controller, here are the absolute best story driven games that you need to be playing in 2021:
10. 12 Minutes
Which game has the best story of 2020? 12 Minutes can definitely compete for this title, mostly due to its originality. Produced by indie developer Annapurna, this gripping title is one of those good story games that will keep you thinking for days after you have completed it.
The entire game is set in a cramped apartment on a rainy night, with the player taking a birds'-eye view of the scene throughout.
The protagonist, voiced by none other than James McAvoy, is frantically arguing with his wife, before a police officer (voiced by Willem Dafoe) bursts in and kills him. The screen goes black and everything is reset, with the argument starting once more.
12 Minutes is a time loop game, where the player must re-live the same scene over and over again to figure out why this is happening and how to save your character's life.
This point-and-click adventure game is unlike anything you have ever experienced before and is definitely one of the best story games on PC you'll ever play.
9. Resident Evil: Village
When it comes to the best story mode games, Resident Evil gives every other contender a serious run for its money. While the mini-games and combat options are pretty stellar, the rich, horrific, and tragic world of Resident Evil keeps us coming back again and again.
This award-winning game instantly made it to the top 10 lists for the best story games of the decade, and it's not hard to see why. The action takes place in a sinister, remote village in Eastern Europe, complete with murderous fungi and a 7-foot-tall vampire countess.
The game takes a step back from the previous RE games, focusing instead on deep character explorations to consider what humans can do when pushed to the limit of survival, as well as the recurrent themes in this series of greed, hubris, and power.
As we mention in our top 10 games of 2021 post — this is definitely one of the best story based games you'll play this year.
8. The Room: Old Sins
If you are looking for a truly fantastic Android game that can immerse you in an unforgettable story, this quirky puzzle game is the one for you.
The game follows on from the previous titles in the critically-acclaimed Room series, this time putting you in the heart of a creepy and sorrowful Victorian mansion. Here, you must determine the fate of its previous occupants while also bending the fabric of space and time.
The puzzles in this game are second to none, and will likely keep you scratching your head for several hours at a time, making this ideal for those who love a challenge.
What makes this one of the best story games are the clever ways that the plot reveals the context piece by piece, with each new hard-won nugget of information about the home's former occupants feeling incredibly rewarding. You won't find many good story games like this on mobile.
7. NieR Automata
Robot games have historically made for incredibly rich source material among the best story games, with Nier Automata standing a cut above the rest.
Set in the Nier universe, which has attracted a cult fan following among fans of story based games for almost a decade now, this latest installment puts you in the shoes of two ancient android robots, 2B and 9S.
In this devastated post-apocalyptic open world, you play as both characters while you roam a shell-shocked planet to uncover the origins of a war between humans and your own kind.
This is a game that has frequently been described as one that requires multiple playthroughs to fully appreciate, as incredibly important plot points and clues are frequently hidden within easy-to-miss details.
The journey is violent and incredibly entertaining, while the plot reveals some harsh truths about human nature and the propensity of our species to violence that seems to endure across time and space.
This is one of the best story driven games for anyone who is feeling philosophical.
6. Hitman III
The Hitman series completely recalibrated the world of gaming when it got a much-needed reboot a decade ago. Since then, the franchise has gone from strength to strength, with the latest 2021 release counting among one of the best story games of the past decade.
While the combat features are second-to-none, this really is one of the best story mode games out right now.
What makes this release so spectacular is the incredible plot and unforgettable writing, which takes a departure from the previous installments by shining a harsh mirror on Agent 47 and the goals that his employers ostensibly claim to strive towards.
Hitman III keeps all of the epic assassination and stealth mechanics that we know and love, all while incorporating a timely plot that explores the inevitabilities that a life of violence and brutality will bring.
Meanwhile, the incredibly rich settings of Berlin, Chongqing, Mendoza, and the English Countryside bring this memorable storyline to life.
5. Disco Elysium: The Final Cut
Upon its release in 2019, Disco Elysium instantly rocketed its way to the top of countless year-end lists, with some even describing it as the best game of the decade - making it another game mentioned in our top 10 of 2021.
This role-playing game drops you into the heart of a city that is still recovering from a long war, a place where corruption, violence, and vice reign supreme.
In one of the best story games on PC, you play a battle-hardened detective who must navigate a colorful underworld of warring political factions, from anarcho-communists to well-funded fascists, in order to restore order and prevent future conflicts from breaking out.
The game features no conflict at all, instead opting for a rich dialogue-driven plot in which you must use your investigative and rhetorical abilities to unearth the conspiracies at foot.
The re-released version, Disco Elysium: The Final Cut, hit the shelves this summer, with additional missions and maps that thicken the plot even further. This is one of those good story games that will keep you coming back.
4. Life is Strange: New Colors
The Life is Strange game series has won hearts and minds all over the world, despite being light-hearted point-and-click games with virtually no action whatsoever.
That's because the team behind this series has an unparalleled knack for strong script-writing and an ability to hire some of the most talented voice actors in the world right now.
In this latest addition, you step into the shoes of Alex Chen, who moves to the idyllic mountain town of Haven and is soon confronted with the death of her brother in a mysterious accident.
From here, Chen must use her ability to read people's minds and auras to piece together what exactly happened, uncovering memories she had long forgotten in the process.
As fans of this series would expect, this is a tender, heart-stopping journey that takes a timeless subject and explores it in greater depth than any Hollywood tearjerker. Be prepared for a whole lot of emotions!
3. Lake
Undoubtedly one of the most surprising and best story games of 2021, Lake is a slow-burn that immerses you in the rich life of an ordinary person, generating a bond that is rarely forged between player and character.
In Lake, you play Meredith, a young woman who has returned from the big city to the town of Providence Oaks, Oregon, to help out her aging father. At first, you might find yourself bored, with the earliest tasks consisting of covering your dad's shift as a mail carrier.
However, things begin to change quickly as the plot thickens and your relationships with the various townspeople are revealed.
This is one of the best video game stories that somehow manages to take about four hours to complete while also making you confront serious questions about human ambition, the meaning of life, and the art of self-sacrifice. You won't find that in Call of Duty...
2. Twin Mirror
Sometimes the best story games are those that work with the medium of gaming to stretch creativity to its limits.
This is the case with Twin Mirror, the indie PC role-playing game that splits its setting between small-town West Virginia and the internal "mind palace" of the protagonist, an increasingly jaded investigative journalist on the hunt for the scoop of the century.
Again, this is one of those games where the main plot is almost ephemeral, with the real point being the exploration of rich and often painful relationships, in order to ask questions that many of us would rather not know the answer to.
You don't want to hear spoilers for this one, since the twists are as good as it gets. Let's just say that this is a game that you will keep coming back to once you reach the unforgettable ending...
1. The Last of Us: Part II
Where to even start with this one? Just when you thought the first installment couldn't be topped, The Last of Us: Part II came along.
Since its release a few months ago, this game has managed to win the world record for the highest number of "Game of the Year" awards ever received.
That's because this is one of the best video game stories ever written. The game continues to explore the sad, drab world of a post-apocalyptic, post-pandemic America, where the infected are no longer the main threat, but rather the warring factions of survivors.
This incredibly timely and disturbing game manages to incisively explore the resilience and frailties of the human spirit, while also looking at the factors that cause people to turn their backs on society.
On top of it all, TLoU2 also manages to cram in one of the most gut-wrenching love stories ever depicted in the medium of video games. What more could you ask for?
Best Story Game Of All Time: Bioshock
Now that you have seen the best video games of the past year, let's take a look at the best story games ever. For this, there is one game that stands a cut above the rest in terms of writing, plot, setting, characterization, and themes.
That is, of course, the Bioshock games.
The underwater, Randian metropolis of Rapture continues to capture imaginations in the 14 years since the release of the first title.
This game series has always managed to keep its finger on the pulse, deftly exploring and parodying the kind of individualist, hyper-capitalist lies that those in power tell each other to justify their positions.
The most recent installment in the series, Bioshock Infinite, also throws in a heady analysis of xenophobia and doomerism aboard the floating steampunk city of Columbia.
If you are looking for some of the best video game stories ever made, you cannot do any better than the Bioshock series.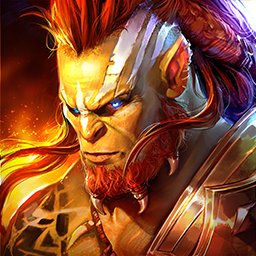 Raid: Shadow Legends
Collect 400+ Champions & Fight For Glory