Video Game Aesthetics Are Important, Period. But Why?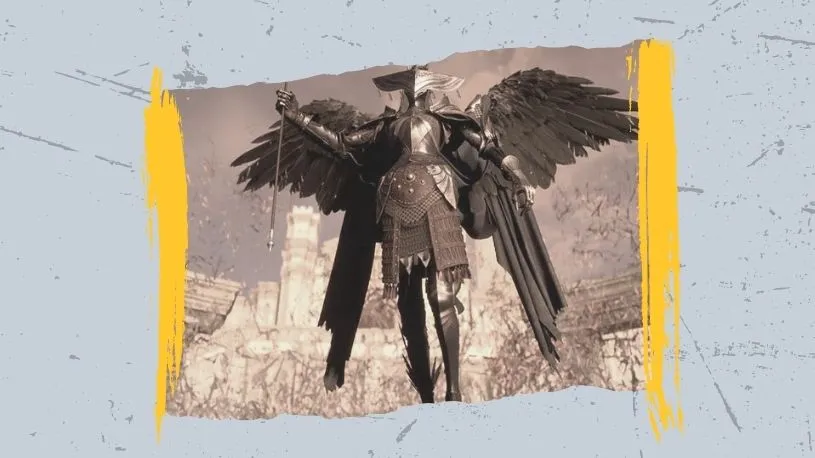 Are you someone that values video games with a sense of artistic flair and innovation? If so, the chances are your video game selections may be hugely influenced by how a game looks as well as how it plays.
Although gameplay may be the be-all and end-all to some gamers, game aesthetics are another differentiator among the gaming fraternity. Art designs that look dull or underdeveloped in line with a game's theme will turn off some gamers.

That's why video game developers place increasing importance on the video game aesthetic angle, to drive engagement and encourage gamers to fully immerse themselves in their new virtual worlds.
What Is a Video Game Aesthetic?
A video game aesthetic focuses on how a game is stylized. The video game developers that successfully create unique and recognizable art styles for their characters, in-game items, accessories, and the gaming interface itself tend to stand the test of time.
Those video games that lack their own sense of style are far more likely to disappear into the ether, as they are infinitely more forgettable than games that look and feel like their competitors.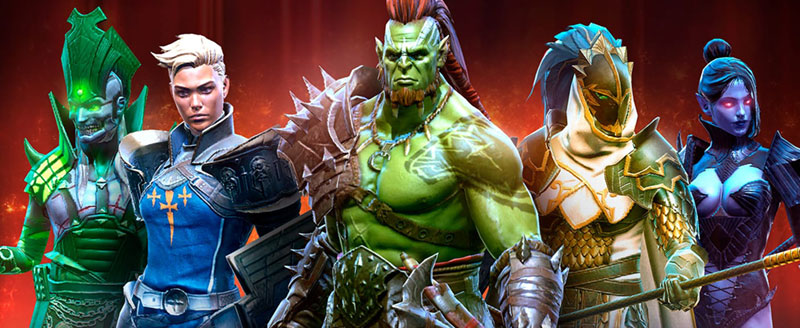 A solid comparison would be the old-school classics of Crysis and Duke Nukem 3D.
Many considered Crysis to have the edge because of its superior graphics, but the unique styling and artistry of Duke Nukem helped it to become an iconic franchise that continues to stand the test of time.
Duke Nukem's weaponry and props were designed with the same cutting edge as the Duke himself. As for Crysis, although its graphics were ground-breaking at the time, newer shooters have been released, rendering it almost indistinguishable in the present day.
The detail and power of a video game's graphics are part of its overall aesthetic. Many other details combine to create a video game aesthetic.
It could be sound effects or musical soundtracks that generate a new level of immersion, far beyond the superficial nature of graphics.
Where some video game developers fail is to design their new games without a specific style or game aesthetics in mind.
Instead, they focus on making their graphics as razor-sharp as possible, without considering the game's concept or indeed the nuts and bolts of the gameplay itself.
Without giving gamers the ability to truly engage and discover a deeper connection with a game, its longevity is questionable.
How Does a Video Game Aesthetic Differ from Its Graphics?
A common error made among gamers and indeed some within the gaming industry are to view video game aesthetics and graphics as the same thing. Of course, graphics are vitally important to the integrity of a video game.
They help a game deliver greater detail, but detail alone does not dictate whether a game is good or bad. Graphics relate to the "power" of a game, but the aesthetics encompass the theme and style of a game.
A strong video game aesthetic can be equally powerful, if not more so, than graphics alone. It can demand a gamer's full concentration, inviting them into a new digital environment.
Although hardcore gamers may be prepared to overlook somewhat ugly art styling or user interfaces in favor of engaging core gameplay, the archetypal modern-day gamer is all about the gaming "experience".
Aesthetics that feed into the theme and plot of a game are far more likely to draw Gen Z gamers in than high-definition graphics or ultra-fast frame rates.
If You Value a Video Game Aesthetic, Does That Make You a Casual Gamer?
Not at all. A video game aesthetic is a number-one factor in game selection for some gamers. They want a game to look, feel and sound like its concept, allowing you to suspend reality and indulge in an other-worldly environment.
Choosing your next game based on aesthetics is anything but shallow. It proves you're someone that's serious about developers designing and building unique experiences and challenges.
To the casual gamer, high-fidelity HD graphics with 4k resolution and ray-tracing are rarely achievable anyhow. They may not have a powerful enough graphics processing unit to fulfill the potential of games that focus solely on graphics.
That's why games that have artistic consistency have a place in today's gaming scene. As a visual medium, video game aesthetics matter to everyone – even if some gamers don't realize it.
Are Video Games a Work of Art?
There is a convincing argument that video game design is absolutely a form of art. You only have to look at conventional art to see its existence in a video game aesthetic.
Within a classical composition, shapes and lines provide the core elements of a painting or sculpture, just like they do when designing virtual three-dimensional environments.
What Is the Most Beautiful-Looking Video Game?
One of the most beautiful video games is Final Fantasy XV. This iconic franchise has long since offered an enchanting gaming experience and the latest edition in the series is no exception.
The magnificent open-world of Eos contains a multitude of landscapes to explore, as well as a healthy number of jaw-dropping beasts to overcome. The success of this franchise is based on its ability to marry a unique and consistent aesthetic with engaging gameplay.
What Is the Most Visually Appealing Video Game?
The entire BioShock trilogy is one of the most visually striking, with the most recent release BioShock Infinite capturing the imagination like never before.
It well and truly answers the question as to whether video games can be art, with its unique artistic styling providing architecture akin to a neoclassical city.
The Top 7 Most Aesthetically Pleasing Video Games Revealed
Looking for titles that deliver the most impressive video game aesthetic? We've got you covered. Read on for seven of the finest examples of artistic styling in video games in recent times.
1. Journey
It's almost been a decade since Thatgamecompany's release of Journey on the PlayStation 3, but this adventure classic remains at the forefront of most gamers' minds purely from an artistic perspective.
Journey was later ported to PC and iOS in 2019, subject to popular demand, allowing many more to marvel in its visual and auditory art.
This game is an exploration of a bleak desert landscape, as you embark on a survival mission by slaying enemies along the way. The game's designers and illustrators confirmed their ambition to create a feeling of timelessness and its rather ethereal world achieves that.
The 2013 British Academy of Film and Television Arts handed it five awards, including recognition for its Artistic and Audio Achievements – both of which helped to create a hugely moving aesthetic.
2. Limbo
Puzzle-platform title Limbo was a hugely successful indie game from Playdead, whose simple yet innovative 2D side-scroller aesthetic in black and white created a stripped-back gaming experience.
The eeriness achieved from the black and white aesthetic immediately created a sense of fear and helplessness that perfectly fits the game's narrative.
Limbo was one of the most successful releases on Xbox Live Arcade in 2010, receiving critical acclaim for its artistry, which was heavily inspired by film noir and German Expressionism.
The dark, bleak aesthetics are comparable with some medieval games, with the nameless boy protagonist used to create the "edge of hell" environment that the game's creators wanted. Hence the use of the name Limbo with the Latin word "limbus" meaning "edge".
3. Flower
It's another win for Thatgamecompany once again with their 2009 release of Flower. Designed by Nicholas Clark and Jenova Chen, the duo developed Flower as the natural successor to their previous game Flow.
Jenova Chen was the brains behind the aesthetics of Flower, having been inspired to create this game due to the limited range of emotions generated by most modern-day video games.
The 2009 Spike Video Game Awards named Flower the Best Independent Game, with the narrative, told entirely through emotional cues and aesthetics.
That's because players control the wind, attempting to move a flower petal through the air with their controllers. Everything the petals touch gains a new lease of colorful life, which helps to create hopeful, joyous emotions.
It's the perfect opportunity to be at one with the world's wind!
4. BioShock Infinite
The BioShock franchise has long held a proud reputation for realism, but BioShock Infinite takes the biscuit. You would be forgiven for forgetting that the virtual world in BioShock Infinite is a floating one.
Such is the authenticity and commitment to designing a true-to-life early 1900s environment – complete with architectural and technological marvels.
Critics acclaimed the in-game city of Columbia as one of the game's brightest assets. The city was described as one of the "most visually captivating" by GamesRadar's Lucas Sullivan, who remarked on the aesthetic's attention to detail.
It's, therefore, no surprise to see Infinite scoop Best Visual Design at the 2013 Golden Joystick Awards and Best Visual Art at the 14th Annual Game Developers Choice Awards.
5. Uncharted
The Uncharted franchise is the brainchild of Amy Hennig, who has worked in close collaboration with developers Naughty Dog to deliver some truly spectacular action-adventure games on the PlayStation.
The original launched in 2007 on the PS3, and its four games have since sold over 41 million units worldwide. Much of this is largely due to the stunning video game aesthetic of the series.
The fourth edition – A Thief's End – is considered one of the most stunning and immersive console games of all time.
With its blend of handcrafted graphics and game environments honed by Physically Based Rendering (PBR), A Thief's End provides a unique layer of depth both in terms of micro and macro-environmental storytelling.
Everything has its rightful place, right down to the most inanimate real-world objects.
6. Red Dead Redemption 2
There is a reason why Rockstar Studios' Red Dead Redemption 2 is one of the best-selling video games of all time.
This release alone has sold over 39 million units, which is staggering when you compare the 41 million units shifted across all four Uncharted titles.
That reason is the magnificence of its aesthetic, with its eight years of development focusing on depicting a real-world reflection of the in-game characters and world.
David Meikleham of GamesRadar described it as the "pinnacle of video game design" in the present day.
Meanwhile, Keza MacDonald of The Guardian labeled it a "high water-mark for lifelike video game worlds", such as the attention to detail with features like its dynamic weather system and an ecology of flora and fauna that offers unrivaled realism and physicality.
In terms of video game aesthetics, Red Dead Redemption 2 has set the standard for new games on eighth-generation games consoles in the open-world genre.
7. Hades
Supergiant Games has released some hugely impressive indie games in its time, but there have been none more popular than Hades.
The 2020 action role-playing game is set in ancient Greece. You play the role of Zagreus, the prince of the Underworld, and embark on a journey to Mount Olympus and evade the clutches of his father, Hades. The game is displayed in an isometric format.
One of the biggest positives about Hades from an aesthetic point of view is its thematic consistency. The gaming environment and the protagonist himself are oozing with mythological charm, as is so much of the environment's architecture.
It was nominated for Best Art Direction at The Game Awards 2020 and won Best Game Design at the 17th British Academy Games Awards.
Can You Imagine Playing a Game That Is Not Aesthetic?
On reflection, many gamers may read this and consider that visuals do matter more to them than they initially realized.
The harsh reality is that it's much harder for gamers to immerse themselves in a game that's clunky and lacking in personality, than a good-looking game with a unique art direction.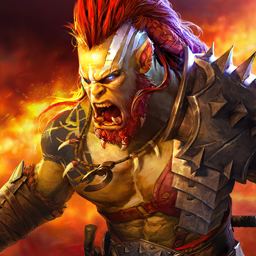 RAID: Shadow Legends
Collect 700+ Champions & Fight For Glory