Possibile Che Gli MMO Ci Siano d'Aiuto Per Sopravvivere In Un Mondo Post-Apocalittico?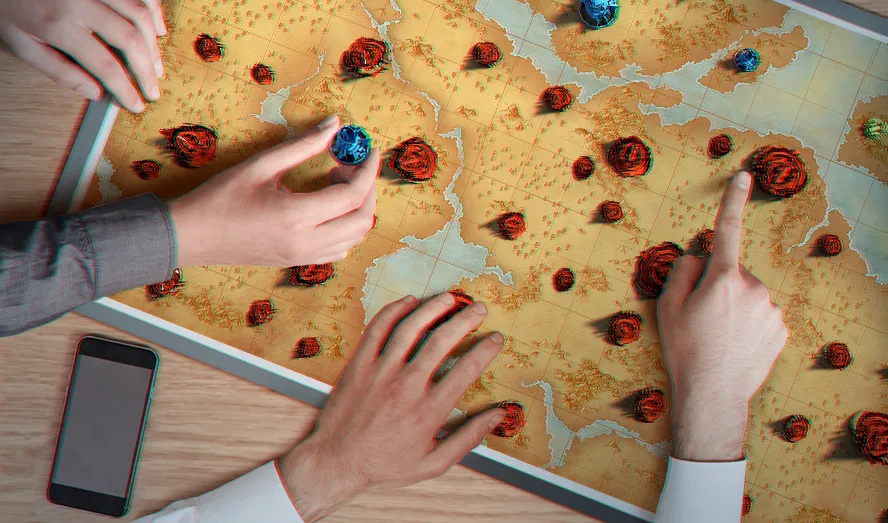 Colonne di fumo si stagliano all'orizzonte, la polvere si raccoglie ai tuoi piedi e ti senti travolto da un assurdo senso di isolamento. Il mondo così come lo conoscevi ha cessato di esistere. Poi, all'improvviso un dubbio ti assale: possibile che tu sia l'ultimo essere umano in vita? Mentre inizi il tuo cammino tra i resti dell'ambiente che ti circonda, vagliando senza meta ogni minimo indizio, ripensi a quando eri un giocatore.
A quando il mondo che conoscevi brulicava di vita e Vikings: War of Clans era uno dei tuoi MMORPG online preferiti, tanto che eri riuscito a costruire un impero quasi invincibile. Tutto questo potrebbe contribuire a salvarti la vita? Potrebbero tutte quelle capacità da te sviluppate durante il tuo tempo trascorso come guerriero nordico aiutarti a conquistare l'apparentemente desolata landa che si staglia davanti ai tuoi occhi?
Trasformare La Vita In Un Gioco
Mentre per un istante ti trovi avvolto dai tuoi pensieri di mondi virtuali, in lontananza senti una voce. Sollevando lo sguardo, vedi un volto e improvvisamente decidi di resistere e di affrontare quella che potrebbe rivelarsi una lotta sanguinosa dall'esito per te letale. Fortunatamente, il volto si rivela amichevole e cominci a renderti conto che potresti non essere rimasto solo in questo strano nuovo mondo. Ancora una volta, i tuoi pensieri tornano al tempo in cui eri un giocatore e ad un'idea che qualcuno una volta ti aveva suggerito: il mapping.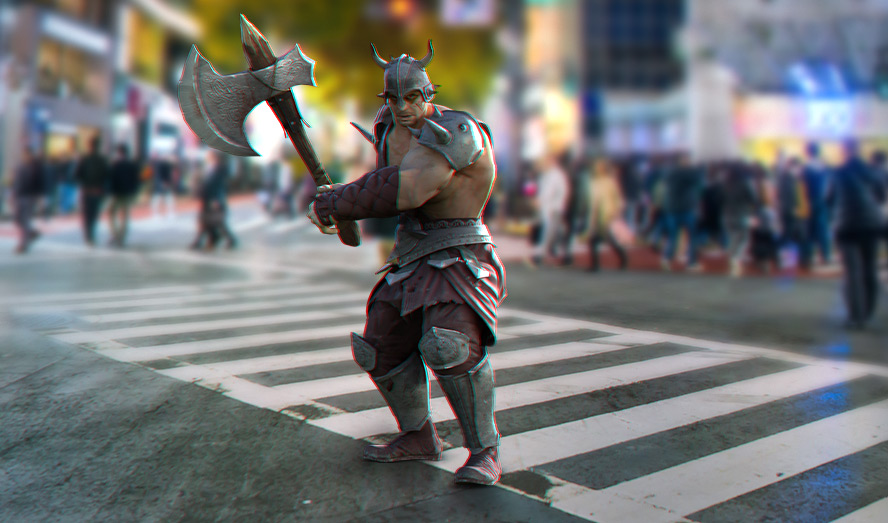 Secondo un articolo scritto da Dmitri Williams, i mondi virtuali e il nostro comportamento al loro interno possono offrirci un'idea dei nostri comportamenti nella vita reale. Attraverso un concetto noto come il "principio di mapping", dei ricercatori come Williams (2006), Balicer (2007) e Lofgren & Fefferman (2007) sono riusciti a studiare dei popolari MMORPG per avere in tal modo una sorta di intuizione dei comportamenti umani.
Secondo Williams "il mapping rappresenta la massima estensione entro cui i comportamenti umani si evolvono all'interno di spazi virtuali nello stesso modo in cui essi hanno luogo negli spazi reali".
Ovviamente, l'idea è che i nostri comportamenti all'interno di un gioco quale Vikings: War of Clans possano spaziare solo fino ad un certo punto. L'ipotesi che le azioni senza conseguenze fisiche possano avere un impatto su di noi quanto gli eventi del mondo reale non convince troppo gli esperti. Infatti, Williams ha rapidamente fatto presente nel suo articolo che alcuni scenari non tendono a traslare dal mondo del gioco a quello reale.
"I rischi e le ricompense dei mondi virtuali non sempre sono associabili a quelli del mondo reale. L'esempio più lampante è quello legato a dolore e morte. Su World of Warcraft, i giocatori muoiono, però non ci troviamo di fronte ad un vero disagio fisico", spiega Williams.
Il Mapping Del Tuo Percorso Da Un Mondo All'Altro
Tuttavia, nonostante l'impossibilità del principio di mapping di spiegare con precisione ogni situazione, la ricerca ha dimostrato che alcune azioni possono in effetti rispecchiarsi da un mondo all'altro. Usando i risultati di un beta test chiuso effettuato per ArcheAge come argomento di studio, Williams ha sostanzialmente concluso che siamo in grado di effettuare un mapping dei comportamenti umani dai giochi alla realtà con un discreto grado di precisione.
"Quindi, sebbene non in perfetto contesto di mapping, riteniamo che i risultati del beta test chiuso rispecchino, con un grado di approssimazione relativamente buono, uno scenario "da fine dei tempi". Conseguentemente, il lavoro presente non è solo utile per comprendere il comportamento dei giocatori, ma può anche iniziare a far luce sul comportamento umano in generale nell'ambito di tali condizioni", scrive Williams.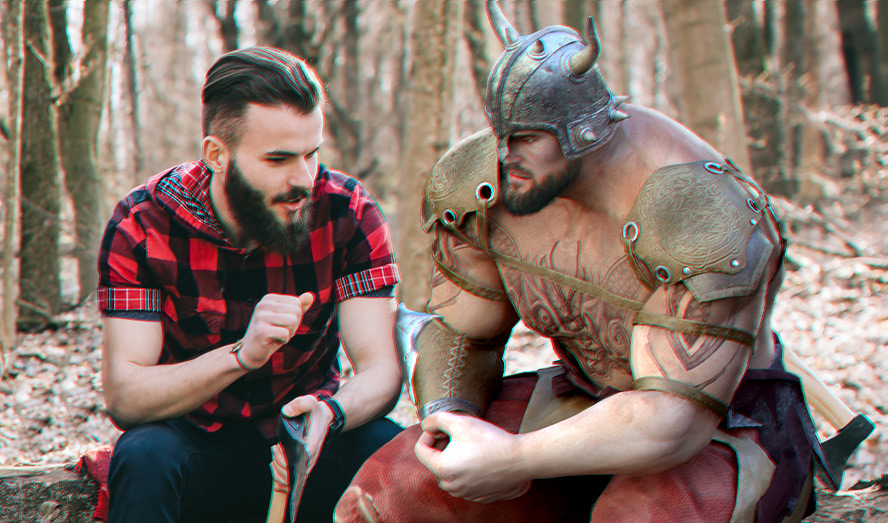 "Ehi! Ehi, riesci a sentirmi?" Una voce improvvisa ti riporta alla realtà. Il volto amico che avevi visto in precedenza ora appare leggermente preoccupato.
"Cosa faremo?"
Non sicuro del tuo piano, ma disposto a fare un tentativo, decidi di mettere alla prova il principio di mapping. Usando la tua esperienza di guerriero online, guidi il tuo nuovo amico verso l'orizzonte alla ricerca di alleati, conoscenze e risorse nel tentativo di ricostruire il mondo che vi circonda.
Prendendo spunto dalle abilità da te apprese attraverso il gioco, disponi un piano basato su tre punti che non solo ti vedrà creare il più potente clan di Jarls, ma anche sopravvivere in quella che ora deve divenire la tua nuova realtà.
Come Trarre Vantaggio Del Bagaglio Di Conoscenze Acquisite Dal Gioco
Alleati - Se c'è qualcosa che qualsiasi guerriero vichingo sa bene, è che è impossibile sopravvivere da soli. Certo, le loro capacità valgono 100 volte di più rispetto al guerriero medio, ma in un mondo ostile dove i pericoli sconosciuti possono nascondersi in ogni angolo, gli alleati sono un elemento decisamente essenziale. Su Vikings: War of Clans, le abilità di negoziazione, le risorse e la creazione di amicizie tramite chat si sono dimostrati senza alcun dubbio i modi migliori per mettere insieme una gang.
Oggi, hai bisogno di porre in pratica esattamente quelle abilità. Con un guerriero già al tuo fianco, devi convincere chiunque incontri che non stai rappresentando solo una squadra a cui valga la pena di unirsi, quanto piuttosto che tu sei il capo della squadra. Se intendi sopravvivere e portare avanti le cose a modo tuo, devi confermare quanto prima la tua autorità e, in caso di necessità, dominare sugli altri col pugno di ferro.
Conoscenze - Ogni giocatore di Vikings: War of Clans capisce che sapere è potere e che le scelte fatte determineranno il proprio destino nel gioco. Essendo un tipo laborioso, hai trascorso i tuoi primi giorni nel gioco cercando di raggiungere i massimi livelli sull'albero delle conoscenze. In quel periodo, con estrema probabilità, la formazione delle competenze era l'elemento più importante da conseguire. Infatti, una volta massimizzata tale capacità, la tua velocità di costruzione è aumentata del 66%.
Oggi, mentre ti aggiri in un paesaggio praticamente sterile, sai bene che la costruzione sarà essenziale per la tua sopravvivenza. Un'abilità fondamentale da tenere sempre ben presente è che non dovresti aver paura di costruire e ricostruire. La riconfigurazione della disposizione della tua città è un aspetto necessario man mano che ti addentri nel gioco Vikings: War of Clans, e lo stesso concetto vale anche adesso.
Quando inizi a costruire, non occupare troppo spazio con la caserma. Fintanto che riesci ad addestrare abbastanza truppe da mantenere le tue difese attive, ritieniti soddisfatto. Nei primi giorni, devi concentrarti maggiormente sugli edifici in stile Maniero, poiché questi contribuiscono a velocizzare i tempi di addestramento e, di conseguenza, contribuiranno a incrementare la base delle conoscenze della tua nuova civiltà.
Risorse - Nel momento in cui disponi di un esercito e di un posto dove stare, le risorse costituiranno l'elemento che contribuirà all'avanzamento delle cose. Come avviene nel gioco, è necessario che tu scelga le risorse con attenzione se desideri ottenere il massimo in cambio del tuo denaro. Tenendo questo concetto sempre ben presente, ripensa ad alcuni strumenti che sapevi ti avrebbero garantito la più grande protezione nel corso del gioco: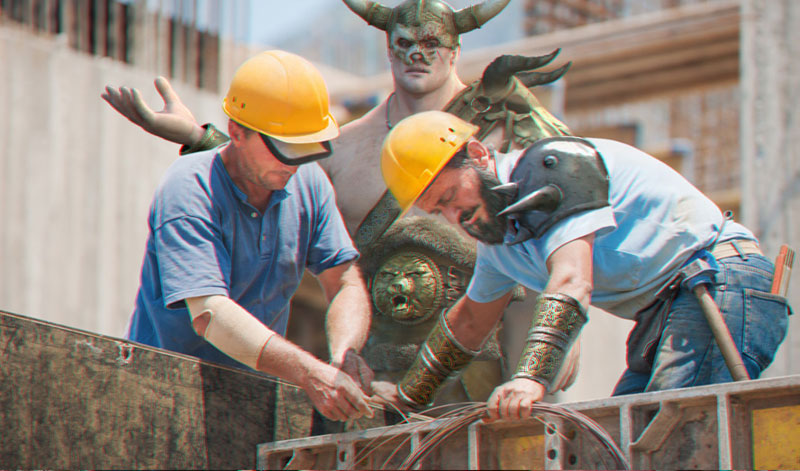 Runa Algiz: Con una classificazione di rarità pari a 57,6, non è mai stato troppo difficile trovare questo articolo una volta raggiunto il livello 8 e, con particolare attenzione alla produzione di cibo, è sempre valsa la pena raccoglierne il più possibile. Da ciò non è difficile dedurre che qualsiasi articolo che abbia il potere di produrre o conquistare articoli alimentari risulti altamente prezioso.
Albero del Mondo: Concentrandosi sulla velocità di apprendimento con un'insolita valutazione di 9, questo amuleto ha rappresentato un ottimo modo per far avanzare le capacità complessive del tuo clan nell'ambito del gioco. Da questo puoi determinare che tutti gli articoli che hai modo di utilizzare per conoscere il mondo che ti circonda aumenteranno le tue probabilità di sopravvivenza.
Spada di Vidar: Senza protezione, il tuo clan sarebbe annientato nell'arco di qualche giorno. Trovare un'arma più mortale della Spada di Vidar potrebbe non essere possibile, ma sappi che se non riesci a trovare subito un mezzo di difesa sarai alla mercé di tutto e di tutti.
Il Tempo Speso Online Non è Stato Una Perdita Di Tempo
Man mano che la sera inizia a calare, le lezioni apprese da Vikings: War of Clans si fanno largo nella tua mente. Pur nell'incertezza del domani, hai la consapevolezza che le tue conoscenze ti terranno al sicuro.
Grazie all'idea del mapping, ora sai che il tempo trascorso partecipando ai giochi di strategia online non è stato uno spreco di tempo. Seppure non te ne sia reso conto al momento, sembra proprio che questi giochi ti abbiano messo a disposizione un perfetto campo di addestramento per il mondo post-apocalittico in cui ora stai abitando.

Raid: Shadow Legends
Raccogli 400+ Campioni & Battiti Per La Gloria