Quindi Vorresti Essere Un Leader Del Clan?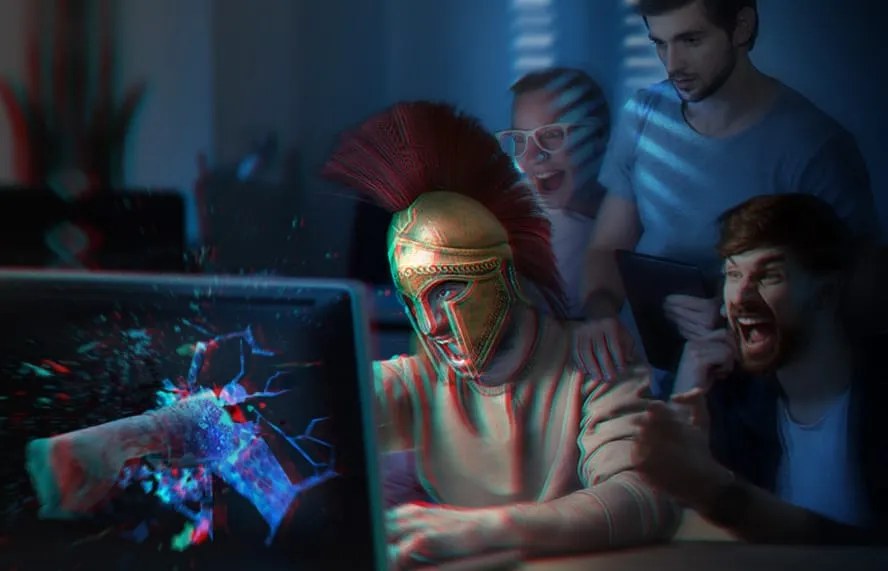 Un buon leader costituisce con estrema probabilità l'elemento più importante di qualsiasi clan nell'ambito di un videogioco; qualcuno che possa assumersi la responsabilità del futuro del clan, organizzare eventi nell'ambito del gioco, gestire un sito web (o almeno un forum dedicato) e fondamentalmente agire come qualunque altro manager nella vita reale in qualsiasi altro ambito reale di attività. Alcuni potrebbero essere portati ad affermare che essere un leader del clan equivale a un lavoro a tempo pieno e non si può dire che tale affermazione sia completamente sbagliata. Ma se agendo come leader di un clan è simile a un lavoro a tempo pieno, quali sono le qualifiche necessarie per divenire il migliore leader del clan possibile?
Che cos'è un Clan?
Prima di iniziare a parlare dei leader del clan, cerchiamo di dare una ripassata ai fondamentali. Secondo Wikipedia, un clan, una gilda o una fazione di un videogioco costituisce un "gruppo organizzato di persone che partecipa assieme con una certa regolarità ad uno o più giochi a partecipazione multipla". Questi gruppi variano in dimensioni da alcuni buoni amici che giocano insieme nei fine settimana, ad un'organizzazione che può arrivare a migliaia di partecipanti. Con una definizione così ampia, il numero di clan attivi in un qualsiasi momento è sbalorditivo. Basti pensare al numero di MMO e giochi online attualmente esistenti. Ora, moltiplichiamolo di... un bel po'. Esistono più clan nell'ambito dei videogiochi di quanti sia possibile tenerne traccia, in ogni genere e sottogenere di gioco.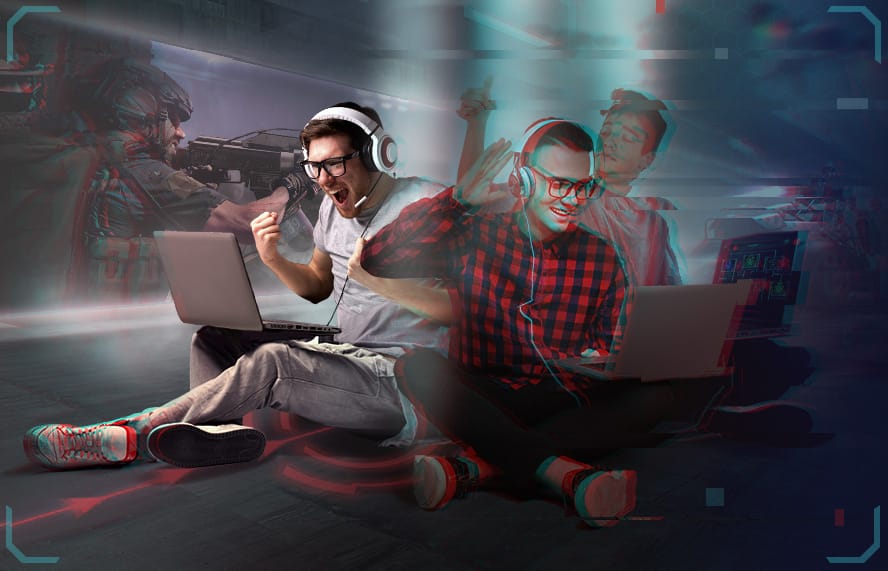 I giocatori possono aspettarsi di trovare i clan nei MMORPG, negli sparatutto a giocatori multipli in prima persona e nei giochi di strategia online. I MMORPG ed i giochi di strategia sono quelli in cui i clan hanno l'impatto maggiore. Bungie ha creato un'immensa aspettativa annunciando recentemente il supporto dei clan per il suo prossimo "Destiny 2", il sequel del loro acclamatissimo ibrido Gioco di Ruolo/sparatutto. Nei giochi di ruolo, i clan (talvolta chiamati anche gilde) permettono ai giocatori di razziare castelli e affrontare potenti leader assieme ad altri partecipanti di indiscutibile talento. Va però detto che, nei giochi di strategia a partecipazione multipla, l'importanza dei clan è decuplicata. I giochi di strategia sono focalizzati sulla conquista e sullo scontro per l'accaparramento di risorse e territorio. Poiché un giocatore non potrebbe sperare di sconfiggere avversari multipli e di ottenere il controllo dell'intera mappa, vengono formati i clan per unire giocatori simili sotto un singolo stendardo. Questi clan si battono tra loro per conseguire la supremazia, ed è esattamente questo il punto in cui il leader entra in scena. Senza una guida adeguata, un clan sarebbe privo di bussola - nessun individuo in grado di organizzare i giocatori indirizzandoli ad uno scopo e ad un obiettivo comuni.
Dopo aver conferito con alcuni importanti leader di clan presenti nei nostri giochi, abbiamo predisposto un elenco di ciò che un buon capo clan dovrebbe avere, di quello di cui ha bisogno e di cosa abbia necessità di fare.
Rendi La Tua Visione Una Realtà
Innanzitutto, un leader deve avere una visione e una capacità di definire chiaramente lo scopo del proprio clan. Qual è lo scopo del proprio clan? Magari quello di espandersi e guadagnare più territorio? Dominare tutti gli altri clan in battaglia? Offrire un posto sicuro in cui permettere alla gente di socializzare? È importante che il clan abbia una missione, altrimenti si limiterà a starsene a galla senza timone, in attesa di essere accalappiato da un clan con un vero obiettivo. Questo include anche i piani giornalieri. Se un clan desidera "diventare il migliore", occorre definire qualunque cosa possa contribuire a renderlo appunto "il migliore", stabilendo un piano per il raggiungimento di un tale obiettivo.
È compito del leader assicurarsi che ogni membro (o potenziale membro) del clan sia consapevole della missione del proprio clan e che si adoperi per rendere tale visione una realtà. Pertanto, costituisce responsabilità del leader far comprendere che ogni decisione, fatta da soli o da altri, sia finalizzata a sostenere i valori, la visione e la missione del clan.
Fortuneteller, il leader del clan The Void su "Stormfall: Age of War", riassume questa nozione con una semplice frase: "Devi avere una visione e rimanervi fedele! Cerca di avere poche regole e di imporle agli altri membri... compreso te stesso!"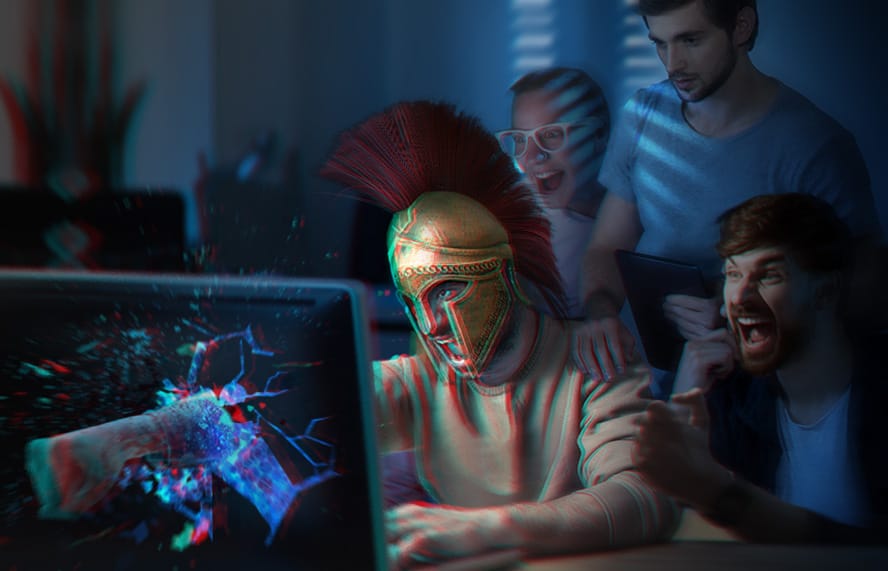 Esiste anche una prospettiva manageriale. Un leader deve sempre avere a cuore il bene del clan, assicurandosi che ogni membro sia trattato con rispetto ed equità. "Equità" è una parola che può trarre in inganno, poiché non tutti condividono lo stesso punto di vista. Ciò che un giocatore ritiene giusto, potrebbe non andar bene ad un altro - questo, in definitiva, è la natura delle cose. Il leader ha il compito di provvedere a severi giudizi che hanno potenzialmente la capacità di arruffare qualche piuma, sia concedendo una promozione, assegnando una determinata quantità di risorse o articoli, delegando il controllo su un territorio, o addirittura rifiutando l'ingresso ad un potenziale membro.
Considerando che un clan è costituito da molte persone diverse con idee proprie e stili di gioco esclusivi, sarà inevitabile l'insorgenza di conflitti all'interno dei ranghi. Un buon leader sa quando lasciare che le discussioni facciano il loro corso e quando invece intervenire per risolvere la questione e riportare le cose su un piano di giustizia. Ricompensare un buon comportamento è facile, ma punire un comportamento indesiderato può risultare abbastanza difficile e sgradevole. Assicuratevi di spiegare chiaramente le decisioni e di farlo in modo da mostrare a tutti che sono state intraprese nel miglior interesse del clan.
Kostas Konstandinidis, co-leader del clan Halles Nationality su "Sparta: War of Empires", sa bene che mostrare indulgenza ed equità paga sempre, ma sa anche che è assolutamente necessario mostrare risolutezza: "Cercate sempre di essere diplomatici ma anche coraggiosi allo stesso tempo. Occorre che via sia un equilibrio tra questi due aspetti, e solo l'esperienza vi chiarirà cosa sia realmente un perfetto equilibrio."
Conosci Il Tuo Clan
Per poter guidare un clan è fondamentale conoscere le persone che si stanno guidando. Mantenere una linea di comunicazione aperta con il maggior numero possibile di membri vi darà un'idea delle loro abitudini di gioco, dei loro obiettivi e della loro personalità. È imperativo assegnare ai giocatori dei ruoli che possano svolgere con tranquillità e competenza. I "Killer", quelli interessati solo ai PvP, dovrebbero sempre essere inclusi in grossi attacchi contro altri clan. I "Vincenti" spenderanno volentieri tempo e denaro per assicurarsi che il clan mantenga il suo vasto territorio e la sua prestigiosa posizione in classifica. Perfino i "Socializzatori", che non sono molto attivi sul fronte del combattimento, rappresentano un bene prezioso. Questo perché essi tendono ad avere intuizioni di enorme utilità ed una profonda comprensione del funzionamento interno dei clan rivali.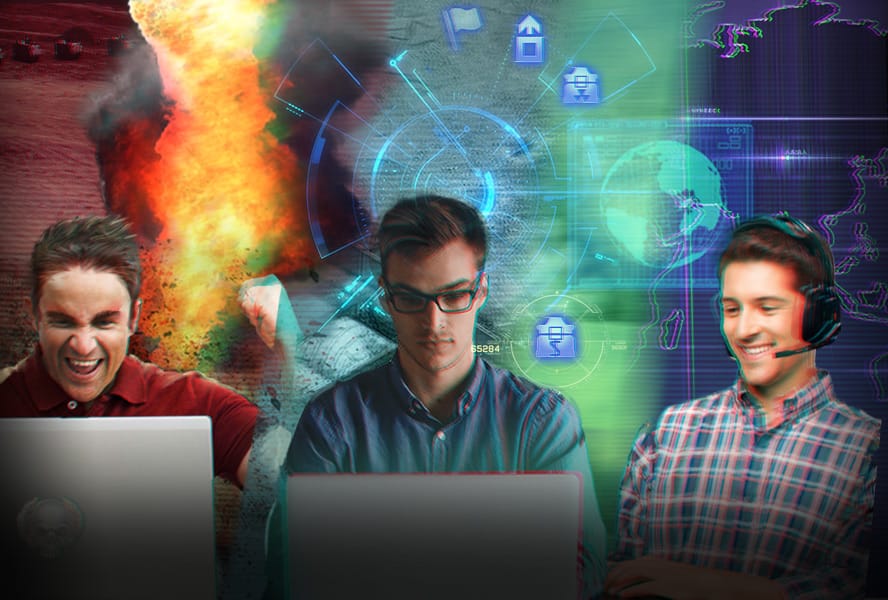 La maggior parte dei giochi dispongono di tornei integrati che offrono ai leader la possibilità di giocare insieme ai membri del clan e scoprire di più sul loro conto. Questi eventi permettono di impostare obiettivi a breve termine per il clan e di apprenderne i punti di forza e di debolezza complessivi, individuando i giocatori che riescono a distinguersi. A quel punto, un leader ha la possibilità di adattare gli obiettivi a lungo termine in modo conseguente. Sapere quali obiettivi realistici di gioco impostare contribuisce a conseguire vittorie più frequenti e ad un innalzamento complessivo del morale. Ogni vittoria, a prescindere dalle sue dimensioni, può spingere i giocatori a dedicare più tempo al gioco ed a contribuire maggiormente al bene del clan. Di conseguenza, è molto importante giocare insieme ai propri membri, conoscere il loro stile, le loro preferenze e le loro capacità, concentrandosi sulle attività che risultino più idonee alle loro specificità.
Sparhawk122, il leader del clan OCP OMNICORP su "Soldiers Inc: Mobile Warfare", ci ricorda che un clan felice è un buon clan: "Un'alleanza non si limita al leader, bensì all'intero team. E quando il team è felice ha una resa migliore."
Mantenere alto il morale è un aspetto cruciale per avere sempre un clan attivo. Tuttavia, un leader deve anche capire che la gente ha una vita al di fuori sia del clan che del gioco. Alcuni giocatori non desiderano partecipare come parte di un gruppo per tutto il tempo e per altri non è possibile dedicare ogni ora di veglia al miglioramento della loro situazione o a rafforzare le loro basi. Spingere i giocatori a investire più tempo e denaro nel clan di quanto essi vogliano non porterà altro che al loro abbandono del gioco. Al contrario, la soluzione ideale sta nell'aiutare i giocatori a trovare il perfetto equilibrio tra la loro vita quotidiana ed i loro compiti all'interno del clan.
Ecco perché è fondamentale saper familiarizzare con i componenti del clan. Il rapporto tra uomini e donne, la situazione personale del giocatore, ecc. Questi sono tutti strumenti potenti nelle mani di un capo clan seriamente coinvolto. Sapere come i tuoi membri si destreggino tra la loro vita personale e il loro impegno nei confronti del clan, oltre a comprendere le loro abitudini di spesa, possono influenzare il modo in cui intraprendere decisioni importanti, ma anche l'intera struttura del tuo clan.
Ad esempio, prendiamo in esame la composizione di un clan selezionato a caso da due giochi: "Soldiers Inc." e la sua controparte per dispositivi mobili "Soldiers Inc: Mobile Warfare". Prevedibilmente, questi giochi sono popolati principalmente da uomini (circa il 90%) che sono veterani o che lavorano per l'esercito o qualche tipo di servizio di sicurezza (60%). La principale differenza tra la versione del gioco per browser e quella per dispositivi mobili è rappresentata dalla percentuale degli uomini sposati - il 60% nella versione del browser e il 40% in quella per dispositivi mobili. La ragione di questo probabilmente ha a che fare con il fatto che il giocatore medio di "Mobile Warfare" è più giovane. Armati di queste informazioni, un leader del clan è in grado di anticipare il tipo di giocatori che si uniranno al clan, la quantità di tempo libero a disposizione per partecipare effettivamente al gioco, e anche quanto questi possano impegnarsi. Ovviamente, tutti questi dettagli contribuiranno a determinare obiettivi realistici per i membri del clan, e potenzialmente anche la conseguente catena di comando.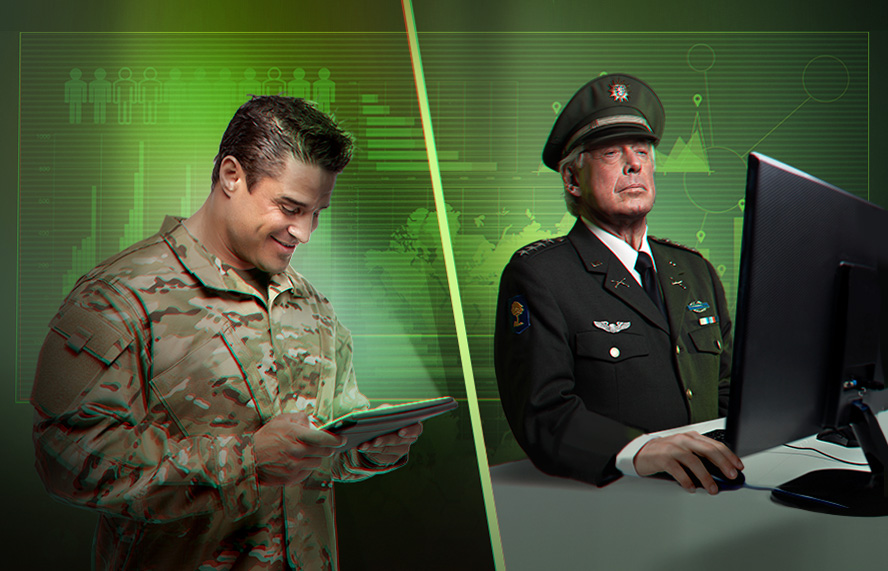 Raduniamo le Truppe
Nessun capo clan dovrebbe accentrarsi totalmente ogni responsabilità. La gestione di un clan è un lavoro semplicemente eccessivo per una sola persona, quindi una delle cose più importanti che un leader deve fare è delegare. Occorre individuare alcuni giocatori di cui potersi fidare, i quali abbiano dimostrato il loro valore, e delegare loro delle mansioni - conferendo loro l'autorità di decidere in attinenza a determinate questioni. I loro ruoli possono essere di minore entità come moderare i forum del clan, o particolarmente importanti come gestire l'intera attività PvP del clan.
Nella nostra esperienza, i capi clan che non distribuiscono le proprie responsabilità tra diversi luogotenenti e che cercano di fare tutto da soli, sono portati ad esaurirsi molto velocemente. Abbiamo visto i migliori clan scomparire improvvisamente dalle classifiche solo perché il loro leader è scomparso in un momento di crisi. Nessun capo clan ha tutte le risposte giuste ed i migliori leader sanno bene che delegare parte del loro potere è di estremo vantaggio per tutto il clan. Se non altro, teniamo in considerazione questo consiglio: i clan che condividono e delegano le attività tendono a durare molto, molto più a lungo.
Famu Naushad, il capo del clan veterano Spartans Elite su "Sparta: War of Empires", tiene a puntualizzare l'estrema importanza di scegliere un valido comandante in seconda: "non è facile come sembra gestire una lega... per essere una buona lega occorre un'ottima leadership, perciò la scelta del comandante in seconda è un elemento di estrema importanza."
L'importanza di un forte comandante in seconda è indiscutibile per tutti i clan, indipendentemente dalla loro dimensione. Anche il solo riuscire a far collaborare insieme un gruppo di 5-6 giocatori può essere impegnativo. Nulla viene fatto senza che qualcuno faccia un passo avanti e trascini tutti gli altri nella giusta direzione. Questo è essenzialmente quello che un capo clan fa ogni giorno, e avere una o due persone che si assumano alcune delle responsabilità minori può contribuire a garantire che tutto prosegua senza intoppi.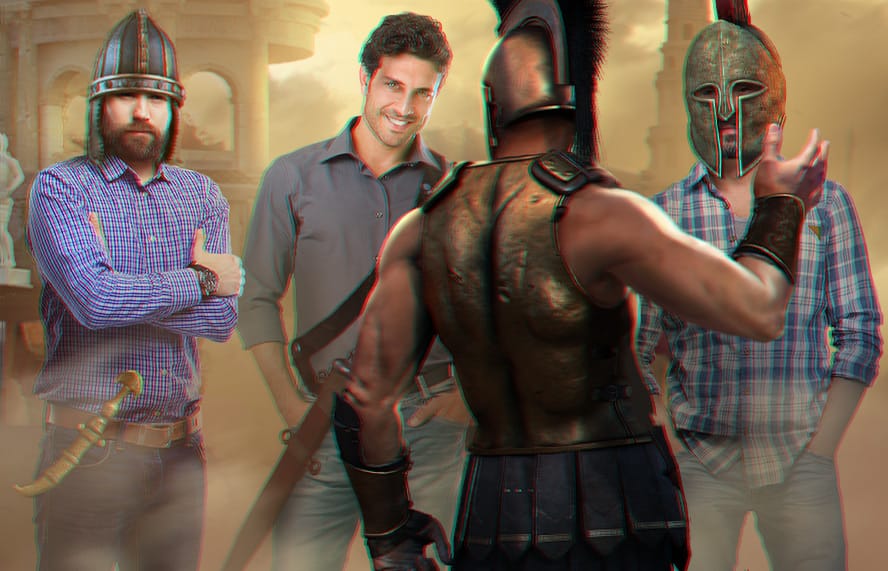 Introduzione alla Leadership dei Clan
Nel caso abbiate scelto di scorrere in fondo all'articolo in cerca di un suo breve riassunto, eccolo, lo avete trovato. L'intero articolo può essere ricondotto ad una parola semplice e piuttosto evidente - leadership. Un capo deve saper guidare. Quando si tratta di abilità e stile nel campo della pura leadership, nulla è dato per scontato in quanto esistono una molteplicità di stili diversi a cui è possibile rifarsi. Si può scegliere di essere un leader pratico che si occupa di ogni crisi personalmente, o di un leader più rilassato che opera dietro le quinte e consente ai membri da lui designati di sbrigarsela da soli. Qualunque sia lo stile di leadership che si finisce con lo scegliere, occorre sempre tener presente quanto segue:
Innanzitutto, è fondamentale definire uno scopo ben chiaro e trasmetterlo ai propri compagni di clan
Occorre conoscere e comprendere il proprio clan e la sua composizione
Sempre ascoltare i membri del proprio clan
Delegare l'autorità
Divertirsi sempre e comunque
Accertarsi che anche tutti gli altri stiano divertendosi a loro volta
Certo, essere un capo clan può essere un lavoro altamente impegnativo, ma se è fatto bene può essere una delle esperienze più gratificanti che si possa avere in qualsiasi gioco online!
Raid: Shadow Legends
Raccogli 400+ Campioni & Battiti Per La Gloria