Tu veux donc devenir Chef de Clan ?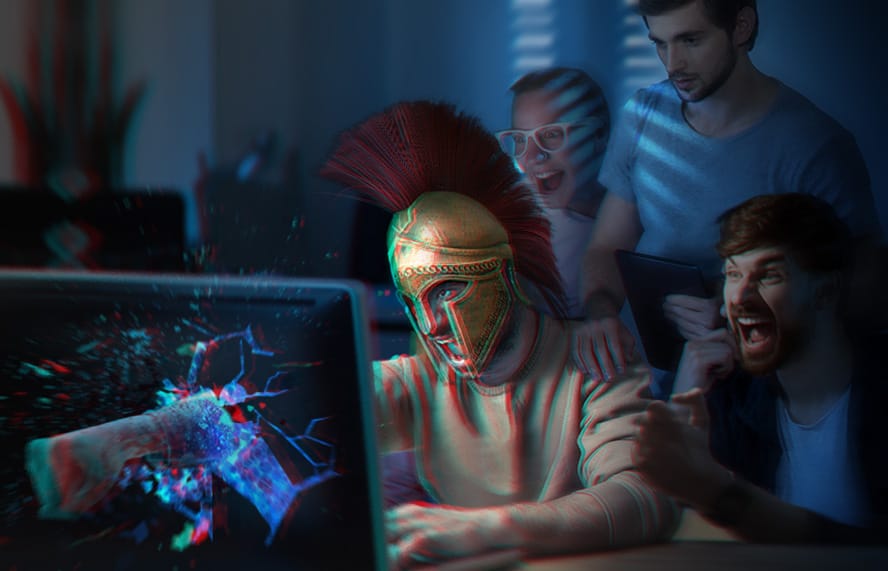 Dans tout clan de jeu vidéo, un bon chef est probablement l'élément le plus important. Cette personne se charge de l'avenir du clan, organise les événements en jeu, tient un site web (ou un forum consacré au jeu) et, en gros, agit comme le ferait n'importe quel manager de n'importe quelle entreprise de la vraie vie. Certains disent même qu'être chef de clan est un travail à plein temps. Ils n'ont pas tout à fait tort. Mais si être chef de clan s'avère être un travail à plein temps, quelles sont les qualifications requises pour devenir le meilleur chef de clan possible ?
Qu'est-ce qu'un Clan ?
Avant de commencer à parler des chefs de clan, occupons-nous des bases. D'après Wikipedia, dans un jeu vidéo, un clan, une guilde ou une faction est « un groupe organisé de joueurs qui jouent ensemble régulièrement à un ou plus d'un jeu multi-joueurs ». La taille de ces groupes varie. Elle peut aller de quelques bons amis jouant ensemble pendant le week-end à une organisation regroupant des milliers de joueurs. Avec une définition si générale, le nombre de clans actif est vertigineux. Imagine le nombre de jeux et de MMO en ligne qui existent. Maintenant, multiplie ça par... beaucoup. Il semble impossible de déterminer combien de clans peuvent exister dans les jeux vidéos en tenant compte de tous les genres et sous-genres.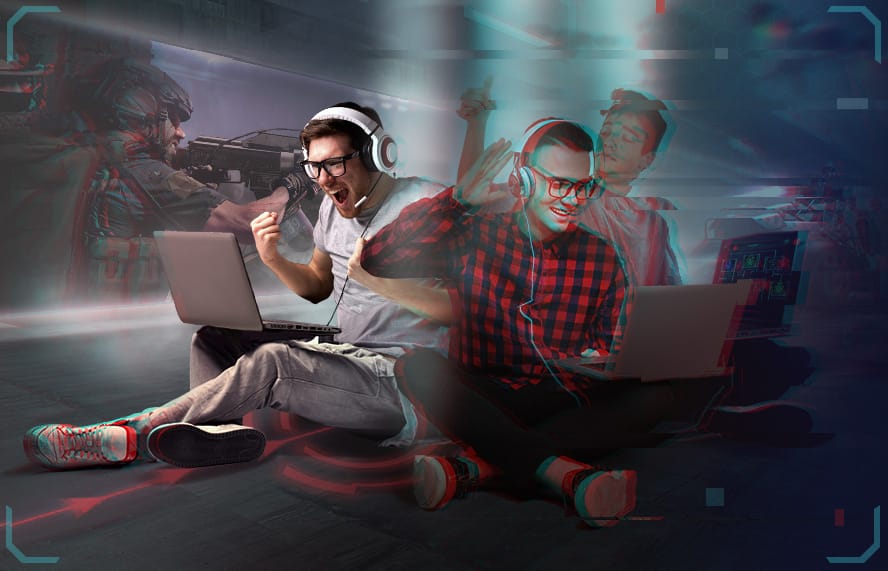 Les joueurs trouveront des clans dans les MMORPG, les jeux de tir multi-joueurs à la première personne et les jeux de stratégie en ligne. Les clans ont le plus d'impact dans les MMORPG et les jeux de stratégie. Bungie a récemment créé beaucoup d'enthousiasme en annonçant les fonctionnalités pour les clans dans son titre à venir, « Destiny 2 », la suite de son hybride RPG/jeu de tir à succès. Dans les jeux de rôle, les clans (parfois appelés guildes) permettent aux joueurs de faire le raid de donjons et d'affronter les boss difficiles aux côtés de personnes en qui ils ont confiance. Mais dans les jeux de stratégie multi-joueurs, l'importance des clans est décuplée. Les jeux de stratégie sont tournés vers la conquête et le combat pour des ressources et un territoire. Il est impossible pour un joueur de vaincre seul plusieurs adversaires et de prendre le contrôle de toute la carte. Des clans se forment donc pour unir sous une même bannière des joueurs partageant le même état d'esprit. Ces clans luttent pour la suprématie et c'est précisément là que le chef entre en jeu. Sans une supervision adéquate, un clan n'a pas de boussole ; personne pour organiser les joueurs et les mener vers un but et des objectifs communs.
Après avoir discuté avec quelques chefs de clan éminents de nos jeux, nous avons dressé une liste des qualités dont doit disposer un bon chef de clan, de ce qu'il doit être et de ce qu'il doit faire.
Transformer ta vision en réalité
Un chef doit, en premier lieu, avoir une vision pour son clan. Il doit également être en mesure d'en définir clairement les objectifs. Quels sont les objectifs du clan ? Élargir ses frontières en prenant plus de territoire ? Dominer tous les autres clans au combat ? Offrir un refuge où les gens peuvent se fréquenter en toute sécurité ? Il est important pour un clan d'avoir une mission. Sinon, il navigue à la dérive, à la merci d'un clan qui, lui, en a une. Il doit également posséder des plans quotidiens. Si un clan veut « devenir le meilleur », il faut tout d'abord définir ce qui lui permettra d'être « le meilleur ». Il est ensuite indispensable de dresser un plan définissant comment réaliser cet objectif.
C'est le travail du chef de clan de s'assurer que chaque membre (ou membre potentiel) d'un clan est au courant de l'énoncé de mission et qu'il travaillera pour transformer cette vision en réalité. Par conséquent, une des responsabilités d'un chef est de s'assurer que chaque décision prise, par les autres ou par lui, respecte les valeurs, la vision et la mission du clan.
Fortuneteller, chef du clan The Void sur « Stormfall: Age of War », résume cette notion en une seule ligne : « Avoir une vision et s'y tenir ! Avoir quelques règles et les imposer aux membres... toi y compris ! »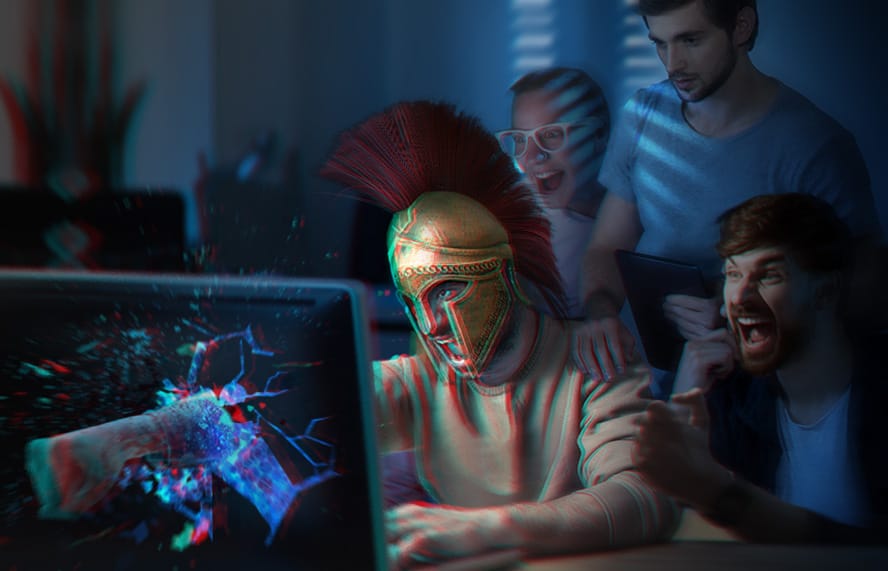 Il existe également un aspect d'encadrement. Un chef doit toujours réfléchir au bien du clan tout en s'assurant que chaque membre est traité de manière équitable et avec respect. Le mot « équitable » est épineux puisque tout le monde ne partage pas le même point de vue à ce sujet. Ce qui est équitable pour un joueur pourrait ne pas l'être pour un autre : c'est la nature des choses. Le chef doit prendre les décisions difficiles qui pourraient faire grincer quelques dents, par exemple en accordant une promotion, en décernant un butin ou des ressources, en cédant le contrôle sur un territoire ou même en rejetant un membre potentiel.
Puisqu'un clan est composé de personnes différentes possédant leurs propres idées et styles de jeu, il y aura fatalement des conflits dans les rangs. Un bon chef sait quand laisser les disputes aller à terme et quand intervenir pour y mettre un terme et prendre les mesures qui s'imposent. Il est facile de récompenser quelqu'un pour sa bonne conduite, mais punir un comportement inadéquat peut être difficile et déplaisant. N'oublie jamais d'expliquer clairement tes décisions ni de le faire en montrant toujours, à tout le monde, qu'elles ont été prises avec les intérêts du clan à l'esprit.
Kostas Konstandinidis, chef adjoint du clan Halles Nationality sur « Sparta: War of Empires », sait que se montrer clément et équitable est payant, mais qu'il est également nécessaire d'être sûr de soi : « Toujours rester diplomate, mais également impavide. Il faut conserver un équilibre entre les deux. Seule l'expérience t'apprendra où se situe cet équilibre. »
Connaître ton clan
Pour diriger un clan, tu dois connaître les gens que tu diriges. Continuer à communiquer avec autant de membres que possible te permettra de déterminer quels sont leurs habitudes de jeu, leurs objectifs et leur personnalité. Il est impératif de leur assigner des rôles dans lesquels ils seront confortables et performants. Les « tueurs », qui ne sont intéressés que par le JcJ, devraient toujours faire partie des grosses attaques contre les autres clans. Les « gagneurs » dépenseront volontiers leur temps et leur argent pour s'assurer que le clan conserve son territoire et son classement élevé. Et même les « socialisateurs », pas très actifs au combat, sont des atouts puisqu'ils possèdent des idées utiles et une compréhension approfondie de la manière dont fonctionnent les clans adverses.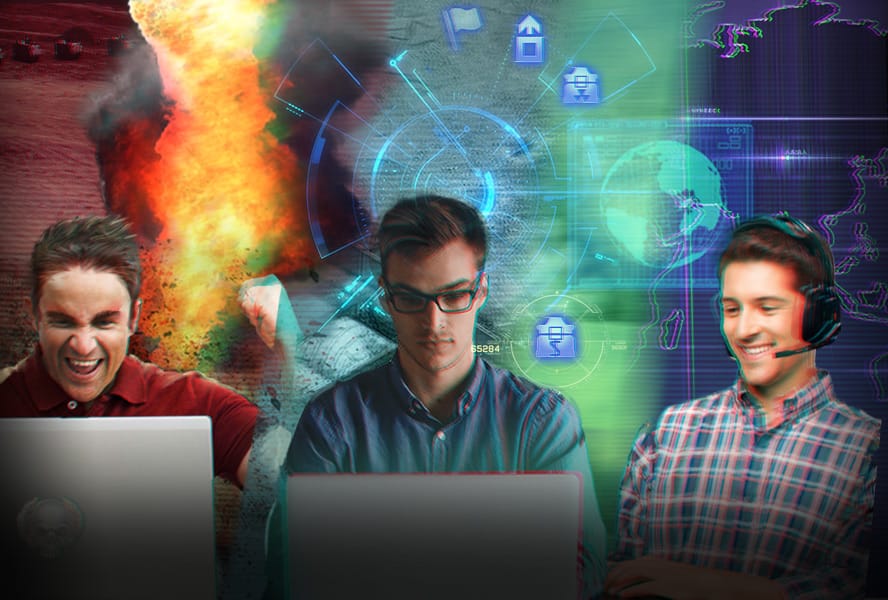 La plupart des jeux proposent des tournois intégrés qui permettent aux chefs de jouer aux côtés des autres membres du clan et d'en apprendre plus à leur sujet. Ces événements sont parfaits pour définir des objectifs à court terme pour le clan, pour découvrir quelles sont ses forces et ses faiblesses et qui sont les joueurs qui se démarquent. Un chef peut ensuite, en conséquence, ajuster les objectifs sur le long terme. Savoir quels objectifs sont réalistes permet de décrocher des victoires plus fréquentes et ainsi de booster le moral de tout le monde. Chaque victoire, même infime, peut pousser les joueurs à passer plus de temps à jouer et à contribuer au clan. Il est donc très important de jouer aux côtés des autres membres, de découvrir leur style, leurs préférences et leurs aptitudes pour pouvoir les diriger vers les activités leur convenant au mieux.
Sparhawk122, chef du clan OCP OMNICORP sur « Soldiers Inc: Mobile Warfare », nous rappelle qu'un bon clan est un clan heureux : « Une alliance ne se résume pas à son chef, mais à son équipe. Et quand l'équipe est heureuse, ses résultats sont meilleurs. »
Pour qu'un clan reste actif, il est crucial que le moral des troupes reste élevé. Un chef doit cependant comprendre que les gens ont une vie en dehors du clan et du jeu. Certains joueurs ne veulent pas jouer en permanence au sein d'un groupe et il est impossible pour les autres de consacrer chaque heure de leur vie à l'amélioration de leurs personnages ou au renforcement de leurs bases. Si tu pousses les joueurs à investir plus de temps et d'argent dans le clan que ce qu'ils ne souhaitent, ils finiront par abandonner le jeu. Tu dois, au contraire, les aider à trouver le parfait équilibre entre leur vie de tous les jours et leurs tâches dans le clan.
C'est pour ça qu'il est capital de te familiariser avec la composition de ton clan. Le ratio hommes/femmes, l'expérience personnelle du joueur, etc. Entre les mains d'un chef de clan sérieux, ce sont des outils puissants. Savoir comment tes membres équilibrent leur vie personnelle et leurs engagements dans le clan, ainsi que comprendre leurs habitudes de dépense, aura une incidence sur la manière dont tu prends les décisions importantes, notamment à propos de la structure de ton clan.
Examinons, par exemple, la composition d'un clan choisi au hasard dans deux jeux : « Soldiers Inc. » et son pendant sur mobile, « Soldiers Inc: Mobile Warfare ». Sans surprise, ces jeux sont principalement peuplés d'hommes (autour de 90 %) qui sont des vétérans, des militaires ou travaillent dans la sécurité (60 %). La principale différence entre les versions sur navigateur et mobile du jeu est le pourcentage d'hommes mariés : 60 % sur la version pour navigateur et 40 % sur celle pour mobile. L'explication probable est que le joueur moyen de « Mobile Warfare » est plus jeune. Armé de cette information, un chef de clan peut anticiper le genre de joueurs qui rejoindra son clan, le temps libre dont ils disposeront pour jouer au jeu et même leur niveau d'engagement. Naturellement, tous ces renseignements aideront à définir des objectifs réalistes pour les membres du clan et, éventuellement, à déterminer la chaîne de commandement.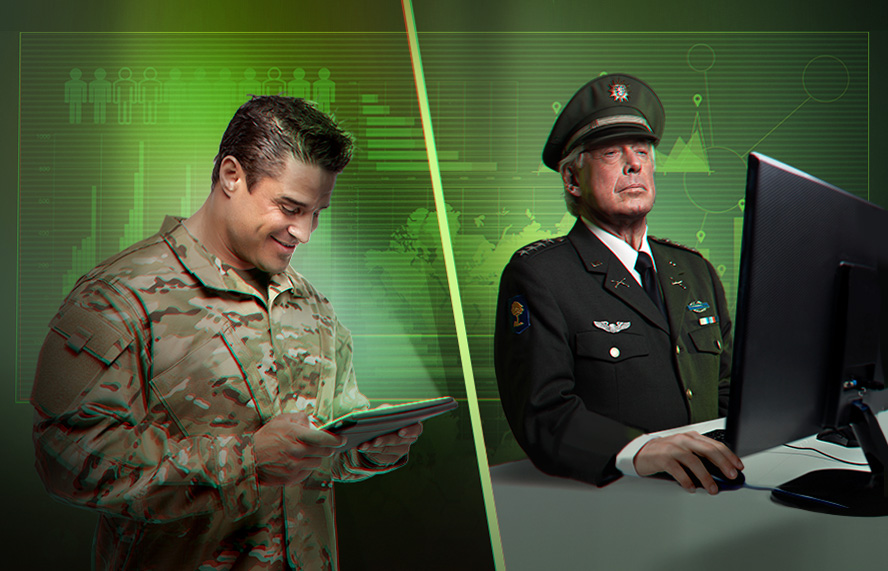 Rallier les troupes
Aucun chef de clan ne devrait assumer seul toutes les responsabilités. Faire tourner un clan est simplement trop de travail pour un seul homme, donc une des choses les plus importantes pour un chef consiste à déléguer. Trouve quelques joueurs en qui tu as confiance, qui ont fait leurs preuves et fais-en tes adjoints : donne-leur le pouvoir de prendre des décisions sur certains sujets. Leur rôle peut être aussi minime que modérer les forums du clan, mais également être très important, en étant par exemple responsable de l'activité JcJ du clan.
L'expérience nous a montré que les chefs de clan qui ne transmettaient pas de responsabilités à plusieurs lieutenants et qui essayaient de tout faire seuls s'épuisaient très rapidement. Nous avons vu des clans de premier rang dégringoler dans les classements simplement parce que leur chef disparaissait dans un moment de crise. Aucun chef de clan ne possède toutes les réponses et les meilleurs savent abandonner un peu de leur pouvoir pour le bien du clan. Tiens au moins compte de ce conseil : les clans qui partagent et délèguent les tâches ont tendance à durer beaucoup plus longtemps.
Famu Naushad, chef du clan vétéran Spartans Elite sur « Sparta: War of Empires », souligne combien il est important de choisir un commandant en second solide : « Diriger une coalition n'est pas aussi facile que tu le penses... pour qu'une coalition soit bonne, il faut un bon leadership, donc choisir un bon commandant en second est extrêmement important. »
Quelle que soit la taille d'un clan, il est important d'avoir un adjoint aux reins solides. Faire faire quelque chose à un groupe de 5 à 6 joueurs peut s'avérer difficile. Sans quelqu'un qui prend les choses en main et tire tout le monde dans la bonne direction, rien ne se fait jamais. C'est, en substance, ce que fait chaque jour un chef de clan. Donc disposer d'une ou deux personnes qui s'occupent de responsabilités de second plan peut aider à assurer que tout se passe avec fluidité.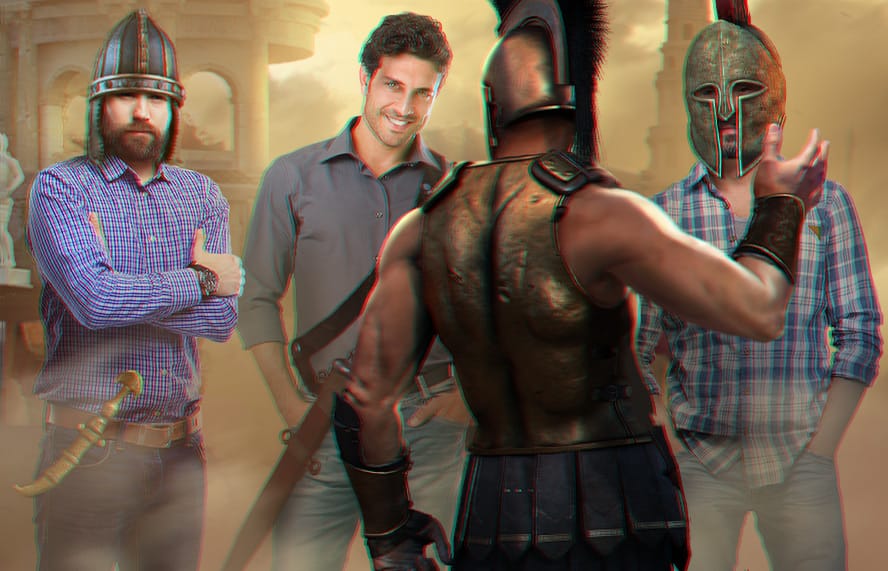 Le b.a.-ba de la direction de clan
Si tu as défilé jusque ici pour trouver la version TL;DR de cet article, la voici. Cet article se résume à un mot simple et évident : leadership. Un dirigeant doit diriger. Lorsqu'il est question de compétences et de style de leadership, rien n'est gravé dans le marbre puisque tu peux t'adapter à un grand nombre de styles différents. Tu peux décider d'être un chef de terrain qui gère chaque crise personnellement ou d'être un chef plus détendu qui travaille dans les coulisses et laisse les membres du clan désignés arranger les choses. Quel que soit le type de leadership que tu choisis, n'oublie jamais ce qui suit :
Définis un objectif clair et transmets-le aux membres de ton clan
Apprends à connaître et à comprendre ton clan et sa composition
Écoute les membres de ton clan
Délègue le pouvoir
Prends du bon temps
Assure-toi que tous les autres prennent eux aussi du bon temps
Bien sûr, être chef de clan peut être un travail très exigeant, mais, réalisé correctement, cela pourrait devenir une des expériences les plus enrichissantes jamais vécues dans un jeu en ligne !
Raid: Shadow Legends
Récupère + de 400 Champions et décroche la gloire