Todo lo que debes saber sobre el stream sniping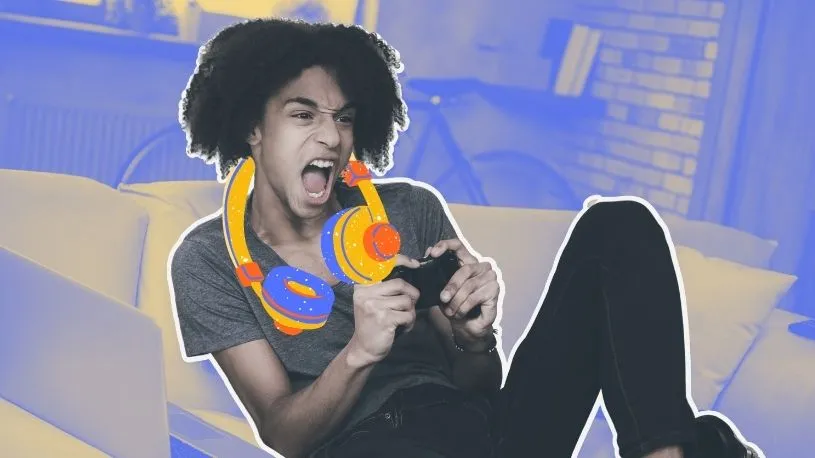 Seguramente hayas visto streamings en directo de tus videojuegos favoritos, tanto si te gustan los combates de todos contra todos como si prefieres los RTS (juegos de estrategia en tiempo real). Es posible, incluso, que hagas streamings de tus propias sesiones de juego en alguna plataforma conocida, como Twitch.

Cada vez más, las plataformas de streaming forman parte integral del sector de los videojuegos y del mundo de los creadores de contenido en general. Hoy en día, más de 15 millones de personas ven streamings en Twitch todos los días, y consumen un total de 71 millones de horas de contenido diariamente.
Los streamings en directo de videojuegos han lanzado a la fama mundial y han consolidado la trayectoria profesional de los streamers más populares. Por ejemplo, el gamer Ninja, Rubius y Tfue tienen una legión de seguidores y ganan millones de dólares anuales solo gracias a sus streamings.
Ya seas fan incondicional de los mejores streamers de Twitch o aspirante a streamer en este tipo de plataformas, debes saber en qué consiste el stream sniping. Pero ¿;qué significa "stream sniping"?
Si quieres saber qué significa "stream sniping", por qué es importante y cómo puedes evitarlo, lee este artículo y descubrirás todos los detalles.
¿;Qué es el stream sniping?
Primero, analicemos qué significa "stream sniping". En pocas palabras, el stream sniping consiste en interrumpir la emisión en directo de un streamer para impedirle hacer lo que quiere hacer o para acosarlo.
Existen diferentes tipos de stream sniping. El más habitual es colarse en un streaming usando información u otros recursos para acosar al streamer y evitar que avance en el juego.
Un usuario malintencionado puede emplear la emisión de un streamer para conocer su ubicación exacta en el mapa (por ejemplo, en un juego como Call of Duty: Warzone) y matarlo una y otra vez.
Un stream sniping de este tipo podrían llevarlo a cabo varios usuarios malintencionados que se cuelen en un streaming y se unan contra el streamer para que no progrese en el juego.
Como es obvio, esta práctica es muy dañina, motivo por el que las grandes plataformas (como Twitch) están tomando contundentes medidas para prohibirla, ya que impide al streamer crear contenido para su audiencia.
También afecta negativamente a la experiencia de los espectadores, que lo único que quieren es ver jugar a su streamer favorito. Además, el stream sniping suele usarse para acosar a los creadores de contenido. Por ejemplo, durante los últimos meses, han salido a la luz algunos incidentes especialmente alarmantes provocados por usuarios malintencionados que han elegido como objetivo a streamers mujeres.
El stream sniping es, esencialmente, una práctica muy injusta. Se trata de acciones malintencionadas que arruinan la diversión a todo el mundo e incumplen los principios éticos y morales de la comunidad gamer.
Por otro lado, el stream sniping puede provocar la rabia del jugador para los usuarios que ven los streamings con la finalidad de informarse sobre juegos nuevos, ya que impide a los streamers mostrar los juegos.
Por ello, es muy importante saber en qué consiste esta práctica, ya seas creador de contenido o espectador.
Los diferentes tipos de stream sniping
Para profundizar en la respuesta a la pregunta de qué es el stream sniping, retomaremos lo dicho anteriormente: un usuario malintencionado puede llevar a cabo esta práctica de diferentes formas. Actualmente, los tipos de stream sniping más habituales son los siguientes:
Ghosting
El ghosting es el tipo de stream sniping que hemos descrito al principio. Este tipo —el más extendido— consiste en usar un streaming en directo para conseguir una ventaja táctica en el juego.
Por ejemplo, el streaming se puede usar para averiguar la ubicación del streamer en el mapa y, así, ir un paso por delante. Esta práctica es claramente injusta porque el streamer no puede ver la ubicación del usuario malintencionado en el mapa.
Además, hay otro estilo de ghosting que se realiza durante más tiempo y consiste en ver las emisiones de un streamer para analizar cómo juega y poder prever lo que va a hacer.
Por ejemplo, en el streaming se puede ver qué tipo de armas o modificaciones tiene el streamer y, después, seleccionar mejores armas en la sala de espera del juego.
Trolling
El trolling consiste en colarse en una emisión y entorpecer al streamer y a los espectadores, de forma que el streamer no pueda completar ninguna tarea del juego.
Es posible que varios trols entren a la misma partida o sala de espera que el streamer y hagan todo lo posible por molestarlo, e impidan que haga cualquier cosa que se proponga o que muestre el juego a los espectadores.
Por desgracia, los trols están en todas partes, y las plataformas de streaming no son ninguna excepción.
Acoso
Este tipo de stream sniping es el más grave, ya que puede tener consecuencias muy negativas en el mundo real. En general, consiste en colarse en la emisión de una streamer para acosarla e intimidarla.
Es una forma de acoso que sufren ciertas comunidades del mundo del gaming, como las streamers mujeres y LGBTQ o "gaymer".
El más peligroso es el stream sniping IRL (in real life), que se produce cuando varios trols eligen como objetivo a un streamer, lo acosan y lo agreden en persona. Como es lógico, se trata de una práctica prohibida en todas las plataformas de streaming.
Si un usuario lo hace y es identificado, puede ser baneado de por vida (como mínimo) o demandado ante la justicia.
No todos los stream sniping son malintencionados
Cabe destacar que no todos los stream sniping son malintencionados. Algunos sirven para mostrar aprecio a un streamer o para organizar un evento sorpresa en un juego; por ejemplo, una flash mob virtual.
Uno de los mejores ejemplos de este tipo de stream sniping es una acción que tuvo lugar en agosto de 2021, cuando la superestrella del streaming Melinda recibió un aluvión de mensajes de apoyo por parte de sus fans. Fue un momento maravilloso.
Es importante tener en cuenta que el stream sniping no siempre se hace con la intención de trolear al streamer, aunque la mayoría de las veces es justo ese el objetivo.
Stream sniping contra streamers famosos
El stream sniping y sus negativas consecuencias han existido desde el inicio del streaming de los juegos en línea.
Durante el año pasado, hubo numerosos incidentes que impidieron a los streamers ofrecer su contenido a los fans.
En julio de 2021, el famoso streamer xQc estaba jugando a Warzone y, de repente, un equipo de snipers se coló en su streaming —que lo estaban siguiendo miles de personas— y empezó a matarlo una y otra vez.
Los espectadores lanzaron ideas para librarse de los trols, pero estos no cesaron en su empeño y xQc tuvo que dejar de jugar debido a la intensidad del ataque.
Por otro lado, Kripparrian y Disguised Toast, famosos streamers de Hearthstone, sufrieron tal nivel de acoso por parte de un grupo de stream snipers que decidieron tomarse la justicia por su mano.
Después de varios incidentes, los streamers subieron un vídeo a YouTube para mostrar quiénes eran los trols, llamar la atención de las plataformas y que los expulsaran.
Aparte, también se han llevado a cabo acciones de stream sniping IRL, las cuales tienen consecuencias para los streamers en el mundo real. En mayo de 2021, Asmongold, el fundador del equipo de OTK, reveló que, después de que un trol interrumpiera un streaming IRL, barajó la opción de incorporar personal de seguridad a su equipo.
Por todos estos casos, te recomendamos que, si vas hacer streamings de videojuegos, te tomes muy en serio el stream sniping.
Cómo evitar el stream sniping
Vale, después de descargar juegos, quieres saber cómo ser streamer y gamer profesional, a la vez que aprender cómo stremear en Twitch para tu creciente audiencia. ¿;Qué puedes hacer para protegerte frente al stream sniping y evitar sufrirlo?
Establece un retardo en tu software de streaming
Afortunadamente, las plataformas como Twitch y YouTube disponen de ajustes que vienen muy bien para mantener a raya a los usuarios malintencionados y que no te hagan stream sniping. Lo más efectivo es ir a los ajustes del streaming y establecer un retardo que se aplique a todo tu contenido.
Para ello, si usas Twitch, ve a Gestor de la transmisión > Preferencias > Canal y establece la duración del retardo. Así, el streaming tendrá un retardo que hará que la audiencia vea la emisión unos segundos, unos minutos o incluso unas horas más tarde de cuando realmente estás jugando.
Si usas un software de streaming como OBS Studio o Streamlabs OBS, ve a Ajustes > Avanzado > Retardo de streaming y establece el intervalo de la misma forma.
Elige bien tu nombre de usuario
Los aspirantes a streamer eligen nombres de usuario fácilmente reconocibles que les ayuden a ampliar su audiencia. El problema es que los nombres de usuario son el objetivo principal de los snipers, cuya intención es interrumpir los streamings.
Te recomendamos que no incluyas "TTV" (Twitch TV) en tu nombre de usuario mientras estás jugando, ya que esto indicará a todo el mundo que eres streamer en Twitch, y te convertirá en el objetivo de los trols que estén en las mismas salas de espera que tú.
Además, es buena idea ocultar o cambiar tu nombre de usuario al hacer streamings para que los stream snipers no puedan identificarte ni conocer tu ubicación mientras juegas.
Escóndete
Existe un abanico de herramientas que puedes usar para esconderte de los snipers cuando estás en directo.
Algunos juegos, como Call of Duty: Black Ops Cold War o Sea of Thieves, disponen de ajustes que te permiten ocultar el nombre de tu servidor y cualquier otra información identificativa, como tu logo gamer, para impedir los ataques durante los streamings.
Denuncia las acciones de stream sniping
Tanto los streamers como los espectadores tienen la opción de combatir el stream sniping denunciándolo, lo que puede evitar que los usuarios malintencionados lleven a cabo esta actividad tan perjudicial. Si eres testigo de una acción de stream sniping, no dudes en denunciarla.
Para denunciar a un usuario de forma rápida y anónima, ve al centro de ayuda de Twitch. Si indicas que el motivo de la denuncia es una acción de stream sniping, Twitch podría banear al usuario malintencionado permanentemente.
Hacer que todo el mundo pueda disfrutar de los streamings está en nuestras manos, y una de las cosas que podemos hacer es denunciar a los usuarios cuyo objetivo es arruinar la diversión de los demás.
Usa un Overlay
Por último, puedes usar un overlay para que los stream snipers que están viendo tu streaming no vean tu ubicación en el mapa ni en qué sala de espera te encuentras. El overlay ocultará el minimapa a todos los espectadores y cualquier otra información que pueda indicar dónde te encuentras.
Puedes activar el overlay cuando quieras y en cualquier juego de disparos o juego fps, como League of Legends o Fortnite. Por ejemplo, para activar un overlay con OBS (Open Broadcaster Software), haz lo siguiente:
En la sección de escenas, selecciona el icono "+".
Ponle nombre a la escena y selecciónala.
En la sección de fuentes, selecciona la opción de imágenes.
Ponle nombre a la imagen que quieras usar como overlay y haz clic en Aceptar.
Selecciona "Explorar" y, en tus archivos, elige la imagen que prefieras. Después, haz clic en Aceptar.
Sitúa la imagen en el lugar de la pantalla donde quieras que aparezca y cámbiale el tamaño según lo necesites. Haz clic en Aceptar cuando toda la información que quieras ocultar esté tapada.
Qué ocurrirá con el stream sniping
Durante los últimos meses, Twitch, Discord y YouTube han actualizado sus políticas para atajar el problema del stream sniping, que ahora se incluye entre las prácticas prohibidas y perjudiciales.
Esto demuestra el reconocimiento del problema, que afecta no solo a los streamers y a los espectadores, sino también a las propias plataformas.
En el futuro, es probable que las plataformas tomen medidas aún más contundentes contra el stream sniping. Además, establecerán más políticas y crearán más herramientas para ayudar a los streamers que sufran este tipo de acoso.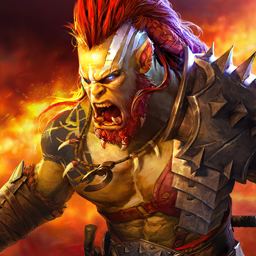 RAID: Shadow Legends
Colecciona 700+ Campeones y lucha por la gloria