¿Eres un gaymer? Descúbrelo aquí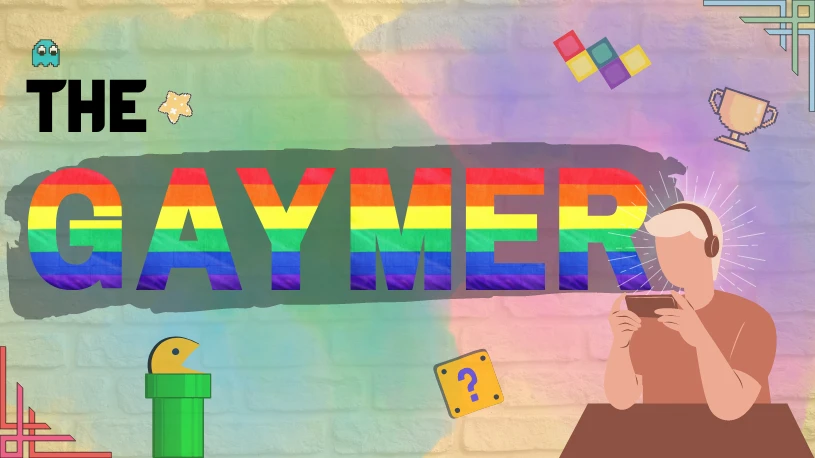 Podría decirse que los videojuegos, después de todo, son un simple medio de entretenimiento. Pero, para muchas personas, son mucho más que eso, ya que pasan mucho tiempo sumergidas en sus mundos e historias, o participando en competiciones.
Además, el mundo de los videojuegos une a personas de todo tipo que forman fantásticas comunidades.


EN PC Y MÓVIL
Sin embargo, los videojuegos tienen un problema que se remonta a sus orígenes. Nos referimos a los excluyentes estereotipos que refuerzan los gamers y el propio sector. Por ejemplo, el estereotipo de gamer es un hombre blanco, joven y cis, lo que concuerda con la estructura de esta industria y sus figuras más conocidas.
De todas formas, los videojuegos son tremendamente inmersivos, atractivos y accesibles, así que el estereotipo tiene los días contados.
En el mundo del gaming, cada vez hay más personas que alcanzan el éxito desafiando los estereotipos y apoyándose en la comunidad gaymer.
Para respaldar los esfuerzos de esta comunidad, analizaremos qué significa "gaymer" y cómo están cambiando el sector los gaymers de referencia y los mejores videojuegos LGBT.
¿;Qué significa "gaymer"?
El término "gaymer" surge de la unión de "gay" y "gamer", y designa a una persona gay a la que le gusta jugar a videojuegos, ya sea a juegos casuales o como gamer profesional.
Además, "gaymer" también incluye a la comunidad LGBT, como las personas queer, no binarias o trans.
¿;A quién se puede considerar gaymer?
Un gaymer es cualquier persona gay que pertenezca al mundo de los videojuegos, ya sea porque le guste jugar, porque diseñe juegos o porque forme parte de una comunidad.
Miembros de la comunidad gaymer
La cultura gaymer y los gaymers aún están infrarepresentados en todo el sector, pero, gracias a la gente y los eventos que se organizan, las cosas están cambiando.
En 2013, la comunidad online dio el salto al mundo real con GaymerX, cuyo encuentro anual reúne a la comunidad gaymer y atrae a miles de fans.
Son todos y cada uno de los gaymers que salen del armario quienes hacen avanzar la sociedad y aumentan el conocimiento y la visibilidad de la comunidad LGBT. El panorama de los eSports es muy diverso, y en él se puede encontrar a gente de todo el mundo. Uno de los referentes gaymer, SonicFox, escribió este tuit el 6 de junio de 2020:
I'm a nonbinary gamer that just happens to be really godlike at fighting games and very outspoked about my beliefs. I live by empathy, understanding, and sticking true to myself! See me in Skullgirls 😤#UnderneathTheFursona pic.twitter.com/hN0AoF00v8

— SonicFox (@SonicFox) June 6, 2020
Soy un gamer no binario al que se le dan muy bien los juegos de lucha y no se corta a la hora de decir lo que piensa. Creo en la empatía, la comprensión y ser fiel a uno mismo. Nos vemos en Skullgirls
Dominique "SonicFox" McLean es, como él dice, gay no binario y uno de los expertos en juegos de lucha más versátiles del momento. Se hizo famoso gracias a los videojuegos y al discurso que dio al aceptar el premio de jugador de eSports del año en 2018. Entre otras cosas, afirmó: "Soy gay, negro y peludo, todo lo que odian los republicanos. Y, por lo que parece, ¡también soy el mejor jugador de eSports del año!".
Y no solo tenemos a SonicFox, ya que el número de gaymers que saltan a la fama sigue creciendo. Entre ellos, destaca Johnmar "OhMyV33nus" Villaluna, estrella del Mobile Legends: Bang Bang al que se conoce por el cariñoso apodo de The Queen. Johnmar es un gamer de primer nivel (en juegos para Android y juegos para iOS) y un gran defensor de la comunidad LGBTQ+.
Alexa "Asahina" Gabriel (otra gaymer) también ha demostrado su talento en los eSports. Es una gaymer muy competitiva en League of Legends y una excelente luchadora en Tekken 7. Asahina, considerada una de las Tekken Queens de Filipinias, es una mujer trans a la que le gustan los videojuegos porque, según ella, en los juegos "todos somos iguales". En cualquier caso, mucha gente piensa que aún queda un largo camino por recorrer. Por eso, los gaymers reclaman el apoyo del sector de los videojuegos con frecuencia.
May 7, 2022
También hay que mencionar a Vincent "Biofrost" Wang, que publicó un tuit muy personal el pasado 7 de mayo en el que hablaba de su experiencia y compartía su opinión.
Escribió el tuit después de salir del armario y, además de expresar su deseo de que aumente el conocimiento del tema, dijo que todo el apoyo recibido le hacía ser optimista de cara al futuro.
Juegos y personajes para gaymers
En los juegos más comerciales, no hay duda de que todas las personas que no cumplen el estereotipo de gamer están infrarrepresentandas.
Por suerte, hay algunos juegos y personajes rompedores que se merecen nuestra atención y que les dediquemos algunas horas de juego (sin olvidarnos de magníficos personajes femeninos de videojuegos).
Con Los Sims, se dio un paso enorme en lo que se refiere a videojuegos LGBT. En Los Sims, uno de los mejores juegos para PC de la historia, no hay distinción entre las parejas del mismo sexo y las de distinto sexo, y cualquier casa en la que vivan dos adultos puede recibir una llamada para adoptar a un niño.
En la última edición del juego, las parejas del mismo sexo siguen estando disponibles, y varias de ellas se han predeterminado.
Existen otros juegos LGBT que han ganado popularidad por las opciones que ofrecen a los protagonistas. En Fallout 2 (1998) era posible casarse con personajes del mismo sexo, al igual que en Fable (2004).
En 2019, el RPG GreedFall ofrecía cuatro opciones de romance, dos heterosexuales y dos bisexuales.
Ofrecer un amplio abanico de opciones al jugador suele ser la forma de conseguir que los gaymers se interesen por los personajes de los juegos LGBT. Y cada vez más títulos cuentan con personajes de videojuegos que tienen una gran acogida en la comunidad gaymer.
En cuanto a los primeros personajes gais de videojuegos, se suele mencionar un personaje secundario de Moonmist (1986) y Birdo de Super Mario Bros 2 (1988), al que se describió con la frase "se cree que es una chica".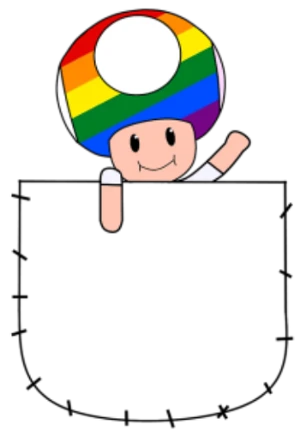 Después de que Nintendo dejara clara su postura respecto a la identidad de género con Birdo, no volvió a tocar el tema. Sin embargo, se han creado otros personajes que han adquirido mayor importancia, sobre todo durante la última década.
Así, gracias a los personajes de los videojuegos LGBT —como Ciri de The Witcher III: Wild Hunt, Tracer de Overwatch, Parvati de The Outer Worlds, Krem de Dragon Age: Inquisition, y Dina, Ellie y Lev de The Last of Us Part II— la visibilidad de la comunidad LGBT sigue aumentando.
Aunque es difícil encontrar juegos LGBT dirigidos a esta comunidad, existen muchas iniciativas, los gaymers están saliendo del armario, su visibilidad está aumentando y las empresas desarrolladoras están tomando nota de la necesidad de incluir más personajes LGBT en los juegos.
Por cierto, ¡no te pierdas nuestros juegos gratis online!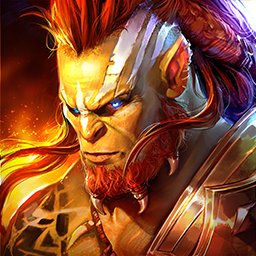 Raid: Shadow Legends
Colecciona 400+ Campeones y lucha por la gloria