Mit Blick auf das große Ganze sind Videospiele im Grunde nur ein Unterhaltungsmedium. In der Realität sieht das aber natürlich ganz anders aus, denn Gaming bedeutet für viele Menschen deutlich mehr, die Stunden über Stunden in den Geschichten, Welten und Wettkämpfen der Games verbringen. Heutzutage kann man schließlich in allen möglichen Genres die besten Browser Games direkt online spielen oder Spiele jeglicher Art mit wenigen Klicks herunterladen, um in sämtliche verschiedene Game-Welten zu tauchen.
Was allerdings noch viel wichtiger ist: Gaming bringt Menschen in allen Lebenslagen und aus allen Bevölkerungsgruppen in Communitys zusammen. Unabhängig davon, ob man am liebsten kostenlose MMORPG spielt und dort online mit tausenden von anderen Spielern zusammenkommt oder am PC im Einzelspielermodus spielt, Games sind für alle da und bringen die Menschen zusammen.
Trotz allem hat Gaming schon immer mit einem schlechten Image zu kämpfen. Ein Image, das von Stereotypen geprägt ist und oftmals leider auch von Gamern und der Branche selbst noch beflügelt wird. Der anhaltende Stereotyp zeichnet das Bild eines Gamers als jungen, weißen, cis Mann.
Schaut man sich die Hierarchien der Branche und die prominentesten Spielcharaktere an, ist es auch kaum verwunderlich, warum dies so ist.
Doch da Gaming so unglaublich immersiv, fesselnd und einfach zugänglich ist, wie etwa die vielen Windows 7 Spiele kostenlos zeigen, war schon lange klar, dass dieser Stereotyp niemals die Realität widerspiegeln würde.
Inzwischen erreichen immer mehr Menschen, die dem Stereotyp auf ganzer Linie trotzen, die Spitze der Gaming-Szene. Eine der prominentesten Communitys ist die der Gaymer.
Um die revolutionären Leistungen der Gaymer-Community zu feiern, schauen wir uns an, was es bedeutet, ein Gaymer zu sein, wie bekannte PC Gaymer die Branche zum Besseren verändern und werfen einen Blick auf die LGBT Videospiele.
Was bedeutet Gaymer?
Gaymer ist eine Zusammensetzung aus "gay" und "Gamer" und bezieht sich auf jemanden, der sich als homosexuell identifiziert und gern Videospiele spielt (unabhängig davon, ob man als Gelegenheitsspieler gratis Spiele deutsch spielt oder sich als Hardcore-Gamer für lange Sessions in die neusten AAA-Titel stürzt).
Inzwischen repräsentiert der Begriff allerdings die gesamte LGBT-Community, sodass "Gaymer" jeden inkludiert, der sich als Teil der LGBT-Community identifiziert, wie etwa queer, nicht-binäre oder trans Menschen.
Wer ist ein Gaymer?
Im Grunde umfasst der Begriff "Gaymer" jeden Gamer, der sich selbst nicht als heterosexuell und/oder cisgender identifiziert und auf irgendeine Weise Teil der Gaming-Community ist. Entweder indem man Videospiele wie die best Ego Shooter 2022 spielt, an Wettkämpfen teilnimmt, Spiele entwickelt oder in den Gaming-Communitys mitmacht.
Mitglieder der Gayming-Community
In der Gaming-Welt, in der man in allen Genres kostenlose Spiele herunterladen kann, sind die Gaymer-Kultur und Gaymer noch enorm unterrepräsentiert. Doch Menschen und Events bewirken inzwischen einiges. Mit GaymerX hat die Online-Community zum Beispiel inzwischen auch in der realen Welt Fuß gefasst.
Die jährliche Konferenz hat 2013 begonnen und bringt die Gaymer-Community zusammen – oft sind tausende von Fans dabei.
Es sind jedoch die einzelnen Spieler, die sich outen und ihr Gaymer-Dasein bekannt geben, die das Bewusstsein und die Repräsentation am meisten vorantreiben. Die eSports-Szene ist bunt gemischt und heißt Menschen aus der ganzen Welt willkommen, doch einer der besten und lautesten Repräsentanten ist auch ein Gaymer.
(Übersetzt: Ich bin ein nicht-binärer Gamer und zufällig auch göttlich gut in Fighting-Games und spreche sehr offen über meine Ansichten. Ich lebe nach Empathie, Verständnis und bleibe mir selbst treu! Findet mich in Skullgirls 😤)
Dominique "SonicFox" McLean identifiziert sich als schwul, nicht-binär und ein Furry und ist einer der vielseitigsten Fighting-eSports-Spieler, die es gibt.
SonicFox schaffte es innerhalb von Games zu Bekanntheit, allerdings auch durch die Akzeptanzrede zum Esports Player of the Year 2018 Award: "I'm gay, black, a furry – pretty much everything a Republican hates – and the best eSports player of the year, I guess!"
(übersetzt: "Ich bin schwul, schwarz, ein Furry – so ziemlich alles, das ein Republikaner hasst – und wie es aussieht wohl auch der beste eSports-Spieler des Jahres!")
SonicFox ist allerdings längst nicht allein, denn es gibt inzwischen eine wachsende Gruppe an wegweisenden Gaymern, die ins Rampenlicht treten.
Mobile Legends: Bang Bang-Star Johnmar "OhMyV33nus" Villaluna hat sich nicht nur als Mid-Laner in iOS und Android Games einen Namen gemacht, sondern auch als ausgesprochener Verfechter der LGBTQ+ Community, mit dem liebevollen Spitznamen "The Queen".
Auch Alexa "Asahina" Gabriel hat in den eSports-Kreisen echtes Talent bewiesen und ist ein kompetitiver PC Gaymer in League of Legends sowie eine starke Kämpferin in Tekken 7, die oft als eine der "Tekken Queens" der Philippinen gefeiert wird. Asahina ist eine Transgender-Frau, die Videospiele für ihren Eskapismus lobt. Wie sie es selbst ausgedrückt hat: "in Bezug auf Videospiele sind wir alle gleich".
Trotz allem finden viele, dass es noch viel mehr zu tun gibt. Mit Grund appellieren Gaymer regelmäßig an die Gaming-Branche. Für neueste PC, Konsolen und mobile Spiele soll sich in Zukunft mehr ändern.
Kürzlich hat PC Gaymer Vincent "Biofrost" Wang einen sehr persönlichen Tweet veröffentlicht, in dem er sich dem Thema widmet und seine Erfahrungen teilt.
Nachdem er sich offiziell geoutet hat, hat er getweetet, dass er sich mehr Bewusstsein wünscht, aber dass ihm die Menge an Unterstützung, die er bekommen hat, Hoffnung auf eine Veränderung gibt. Von Online Games iPad bis Konsolen-AAA-Titeln, wird die Zukunft der Spiele bunter?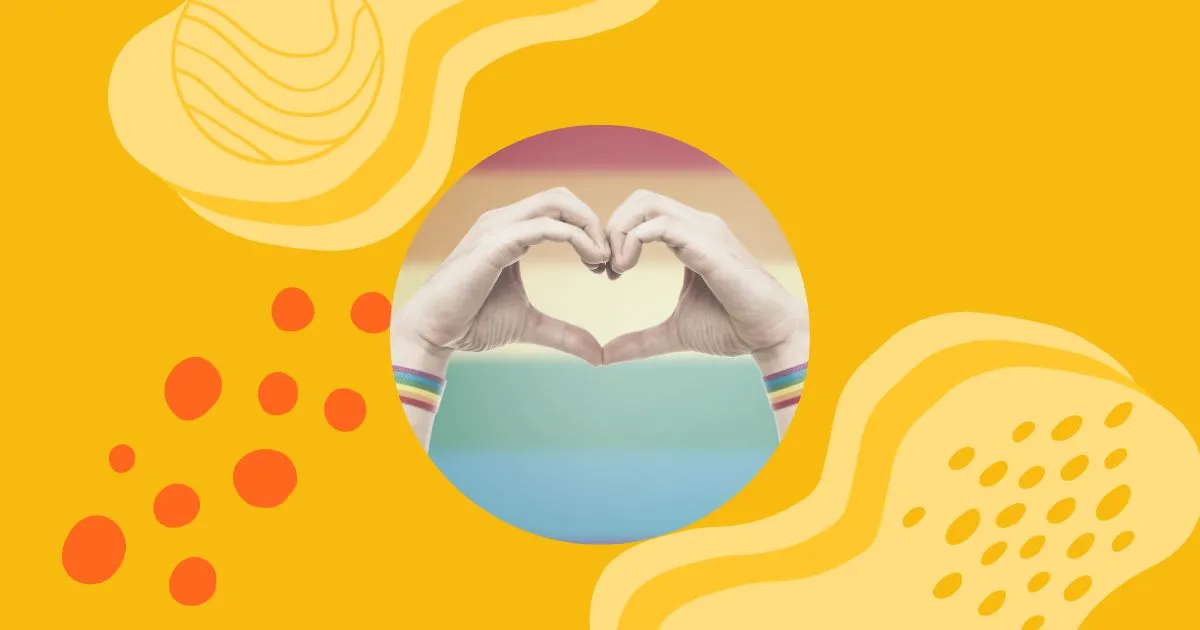 Games und Charaktere, die Gaymer repräsentieren
Im Grunde fehlt es in der Mainstream-Gaming-Szene an jeglicher Repräsentation von Menschen, die nicht dem typischen Stereotypen eines "Gamers" entsprechen. Doch es gab bereits einige bahnbrechende Spiele und Charaktere, die gelobt und gespielt werden sollten.
Einen der größten Schritte im Bereich der LGBT Videospiele hat The Sims gemacht.
In dem Spiel, einem der beliebtesten PC Games aller Zeiten, wird kein Unterschied zwischen homosexuellen und heterosexuellen Paaren gemacht und jeder Haushalt mit zwei erwachsenen Bewohnern kann einen Adoptionsanruf erhalten.
Bis zur neusten Version gibt es gleichgeschlechtliche Beziehungen im Game, zudem gibt es einige vorgefertigte gleichgeschlechtliche Paare, die in der Serie verteilt zu sehen sind.
Es haben sich allerdings auch einige Titel als subtile LGBT Videospiele einen Namen gemacht, aufgrund der Möglichkeiten, die sie den Spielern im Game geben. Zum Beispiel konnte man in Fallout 2 aus 1998 gleichgeschlechtliche Charaktere miteinander verheiraten. Genauso ging das auch in Fable aus 2004.
Im Rollenspiel GreedFall aus 2019 gibt es insgesamt vier Möglichkeiten für romantische Beziehungen, zwei davon sind heterosexuell und zwei bisexuell.
Die Auswahlmöglichkeiten, die Spielern in Spielen geboten werden, waren lange die wesentliche Art und Weise, wie Gaymer mit LGBT Videospielcharakteren interagieren konnten. Inzwischen gibt es allerdings immer mehr Games mit Charakteren, die die Gaymer-Community in den Spielen repräsentieren. Jetzt geht es nicht mehr nur darum, das Spiel mit bester Grafik 2022 zu entwickeln, sondern auch darum, die ganze bunte Gamer-Community einzubinden.
Oft wird zwar ein Hintergrundcharakter in Moonmist aus 1986 als der erste schwule Charakter in Games betitelt, doch viele weisen auf Birdo in Super Mario Bros. 2 aus 1988 hin. Dieser wurde nämlich mit der folgenden Aussage beschrieben: "Er glaubt, er sei ein Mädchen."
In der Zwischenzeit sind die Gender-Identität und das Geschlecht von Birdo weggefallen, doch einige deutlich prominentere LGBT Videospielcharaktere sind seither gefolgt. Dies war vor allem innerhalb der letzten zehn Jahre der Fall.
LGBT Videospielcharaktere wie Ciri in The Witcher III: Wild Hunt, Tracer in Overwatch, Parvati in The Outer Worlds, Krem in Dragon Age: Inquisition und das Trio Dina, Ellie und Lev in The Last of Us Part II verstärken alle die Repräsentation der Gaymer in Games.
Die Vielfalt an Spielen ist in der heutigen Zeit so enorm wie nie, von Mac Spiele Download kostenlos Vollversion bis hin zu den neusten Konsolenspielen gibt es über sämtliche Plattformen hinweg einen stetig wachsenden Pool an Games aus allen möglichen Genres.
Und trotzdem ist es als Gaymer schwer, Videospiele zu finden, die sich für die LGBT-Community eignen. Doch es wird inzwischen mehr unternommen. Gaymer treten ins Rampenlicht, um das Bewusstsein zu stärken, und Studios erkennen den steigenden Bedarf für LGBT-Repräsentation in Spielen.