Sei un Gaymer? Scoprilo subito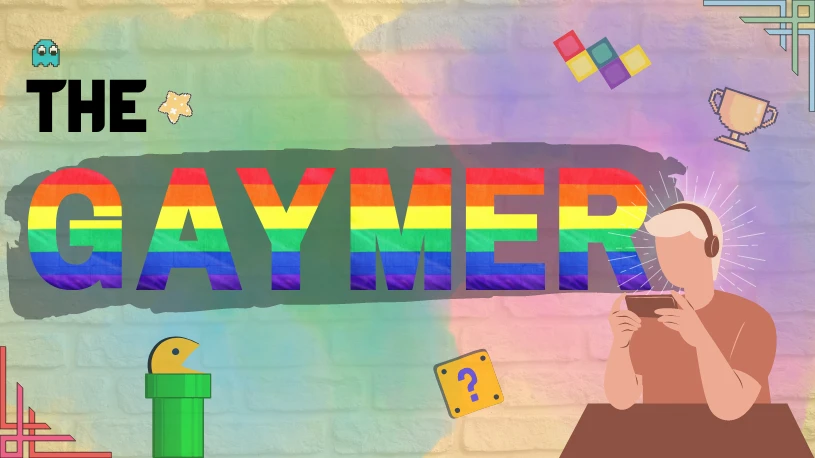 Per molte persone il gioco non è altro che una forma di intrattenimento, non particolarmente diversa dai passatempi più comuni; per molte altre, invece, costituisce un mondo magico in cui perdersi, tra storie e competizioni.
Le community di gioco sono popolate da utenti con le origini più disparate, a dimostrazione di come una passione comune consenta di superare le differenze.

Al di là degli aspetti positivi che tutti noi apprezziamo, però, in questo mondo esistono degli stereotipi pessimi che vengono costantemente consolidati da una parte dei giocatori e degli operatori del settore, tra cui l'idea che il gaming sia un'attività riservata ai maschi bianchi, giovani e cisessuali.
Del resto, basta dare un'occhiata alle gerarchie e ai principali personaggi di giochi di quest'industria per comprendere perché sia tanto difficile eliminare quest'immagine.
Come con tutti gli stereotipi, però, la realtà è ben diversa, soprattutto nel caso di un'attività tanto coinvolgente, appassionante e accessibile come il gioco.
Oltre al crescente interesse per i giochi gay online, sono sempre di più le persone "fuori dagli schemi" a raggiungere la vetta della scena mondiale, tanto da rendere la community dei gaymer una delle più importanti tra quelle anticonformiste.
Abbiamo quindi deciso di celebrare il coraggio e le imprese di questi giocatori scoprendo insieme a voi cosa significhi essere un gaymer, il modo in cui contribuiscono a migliorare questo settore e i migliori giochi LGBT sul mercato.
Cosa significa il termine "gaymer"?
"Gaymer" è una crasi dei termini "gay" e "gamer" e nel suo significato originale si riferisce alle persone che si identificano come omosessuali e amano utilizzare i videogiochi (sia a livello amatoriale con i giochi casual che a livello professionale come pro gamer).
Con il tempo, l'espressione si è estesa e adesso include tutti i coloro i quali si identificano come parte della comunità LGBT, come nel caso delle persone "queer", non binarie o trans.
Chi viene considerato un gaymer?
Possiamo considerare gaymer tutti i giocatori che non si identificano come eterosessuali e/o cisessuali e che partecipano alla community del gaming in qualsiasi modo, ad esempio competendo nei tornei, creando nuovi titoli o semplicemente utilizzando i giochi online gratis per divertimento.
Gli esponenti del gayming
Nonostante la cultura e la comunità dei gaymer siano ancora poco rappresentate in questo settore, i singoli utenti e gli eventi hanno contribuito enormemente al lavoro di sensibilizzazione culminato nella nascita di un evento organizzato nel mondo reale, la GaymerX.
Dal 2013, la conferenza che attira migliaia di fan ogni anno si è convertita in un vero e proprio punto di riferimento per i giocatori arcobaleno.
Il supporto di tutti è fondamentale, ma ciò che contribuisce maggiormente alla rappresentazione e alla consapevolezza di sé, sono i giocatori che decidono di "venire allo scoperto" dichiarandosi fieri di essere gaymer. Il mondo degli eSports è variegato e aperto a persone provenienti da tutto il mondo e la comunità LGBT è una delle più animate al suo interno.
I'm a nonbinary gamer that just happens to be really godlike at fighting games and very outspoked about my beliefs. I live by empathy, understanding, and sticking true to myself! See me in Skullgirls 😤#UnderneathTheFursona pic.twitter.com/hN0AoF00v8

— SonicFox (@SonicFox) 6 giugno 2020
Sono una persona non binaria con un gran talento per i giochi di combattimento e dico chiaramente ciò che penso. Vivo liberamente la mia identità e predico empatia e comprensione! Ci vediamo su Skullgirls
Dominique "SonicFox" McLean si identifica come una persona gay, non binaria e "furry" ed è tra i giocatori più versatili negli eSport di combattimento.
SonicFox è un nome divenuto estremamente noto nel mondo dei giochi per le sue grandi doti ma anche per il discorso di ringraziamento pronunciato dopo avere vinto il titolo di Esports Player of the Year 2018: "sono una persona gay, di colore e furry, ovvero tutto ciò che un repubblicano non approverebbe; e a quanto pare sono anche il migliore al mondo tra i giocatori!"
SonicFox però non è l'unica stella a splendere sulla scena dei gaymer, dal momento che il numero dei suoi colleghi illustri è in costante crescita.
Il campione di Mobile Legends: Bang Bang, Johnmar "OhMyV33nus" Villaluna ha raggiunto la fama grazie alla sua grande abilità con i giochi iOS e i giochi Android e per il suo costante impegno nella difesa della comunità LGBTQ+, al punto da meritarsi l'affettuoso soprannome di "The Queen".
Alexa "Asahina" Gabriel ha dimostrato il proprio talento nel mondo degli eSport e in particolare in League of Legends, e in Tekken 7. Considerata una delle regine di Tekken delle Filippine, Asahina è una donna transgender che ha più volte elogiato la possibilità di evasione offerta dal gaming: "quando giochiamo, siamo tutti uguali".
Nonostante il numero dei gaymer famosi sia in costante aumento, il cammino è ancora lungo e le nuove stelle contribuiscono regolarmente al successo della causa.
May 7, 2022
Il recente tweet di Vincent "Biofrost" Wang è un ottimo esempio di come i pregiudizi possano influenzare pesantemente la vita delle persone e il mondo del gaming non fa eccezione.
Dopo essersi dichiarato gay, ha affermato di averlo fatto per portare "una maggiore consapevolezza" all'interno di quest'industria e di sperare nel futuro, dato il grande supporto ricevuto dalla rete.
I migliori personaggi dei giochi LGBT
Nonostante il panorama dei titoli di successo non sia molto rappresentativo per i giocatori che non rientrano nello stereotipo tipico del gamer, non sono pochi i personaggi dei videogiochi gay ad avere conquistato il cuore degli appassionati.
E se parliamo di giochi gay online, l'arrivo di The Sims ha costituito una vera e propria rivoluzione.
Oltre a essere uno dei giochi per PC più popolari in assoluto, questo titolo ha eliminato le differenze tra le coppie omosessuali ed etero, offrendo inoltre la possibilità di adottare a due conviventi a prescindere dal loro sesso.
Va riconosciuto che il produttore ha mantenuto queste caratteristiche anche nelle versioni successive, con tanto di coppie omosessuali predefinite disponibili nei vari capitoli della serie.
The Sims però non è l'unico titolo ad essersi guadagnato un posto tra i videogiochi gay, anche se alcuni lo hanno conquistato in modo più velato, grazie alle opzioni offerte ai giocatori. Ad esempio, in Fallout 2 (1998) e Fable (2004) era già possibile sposare un personaggio dello stesso sesso.
Un caso più recente è quello del gioco RPG GreedFall (2019), in cui venivano offerte quattro diverse opzioni amorose: due eterosessuali e due bisessuali.
Per molto tempo, la scelta del personaggio ha costituito il principale mezzo di identificazione della comunità dei gaymer e, fortunatamente, la lunga lista dei personaggi dei videogiochi femminili, maschili o transgender è in costante crescita, in modo che chiunque possa sentirsi rappresentato.
Volendo ripercorrere la storia dei videogiochi gay, le opinioni sul primo personaggio omosessuale sembrano discordare. Secondo alcuni, si tratterebbe di un personaggio secondario di Moonmist (1986), mentre altri lo individuano in Birdo di Super Mario Bros. 2 (1988), che all'epoca venne descritto con la seguente frase: "pensa di essere una ragazza".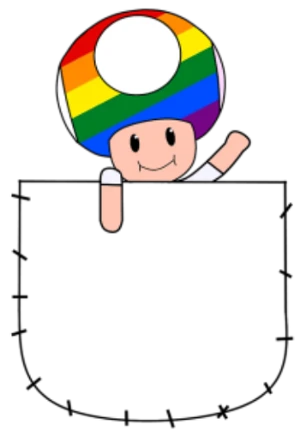 Nonostante l'identità sessuale di Birdo sia rimasta un mistero mai chiarito da Nintendo, sono molti i protagonisti di titoli famosi a fare parte della comunità LGBT, soprattutto nel caso dei prodotti usciti negli ultimi dieci anni.
I personaggi dei giochi gay online sono infatti in aumento, con tanto di esempi illustri: Ciri di The Witcher III: Wild Hunt, Tracer di Overwatch, Parvati di The Outer Worlds, Krem di Dragon Age: Inquisition e il trio costituito da Dina, Ellie e Lev di The Last of Us Part II.
Nonostante il cammino verso una piena rappresentazione della comunità LGBT sia ancora lungo, il contributo dato ogni giorno dai gaymer consente di diffondere una maggiore consapevolezza tra i giocatori e i produttori dei titoli del futuro.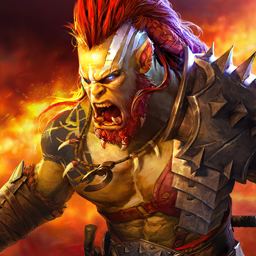 RAID: Shadow Legends
Raccogli 700+ Campioni & Battiti Per La Gloria