11 jeux comme Fortnite pour les fans de Battle Royale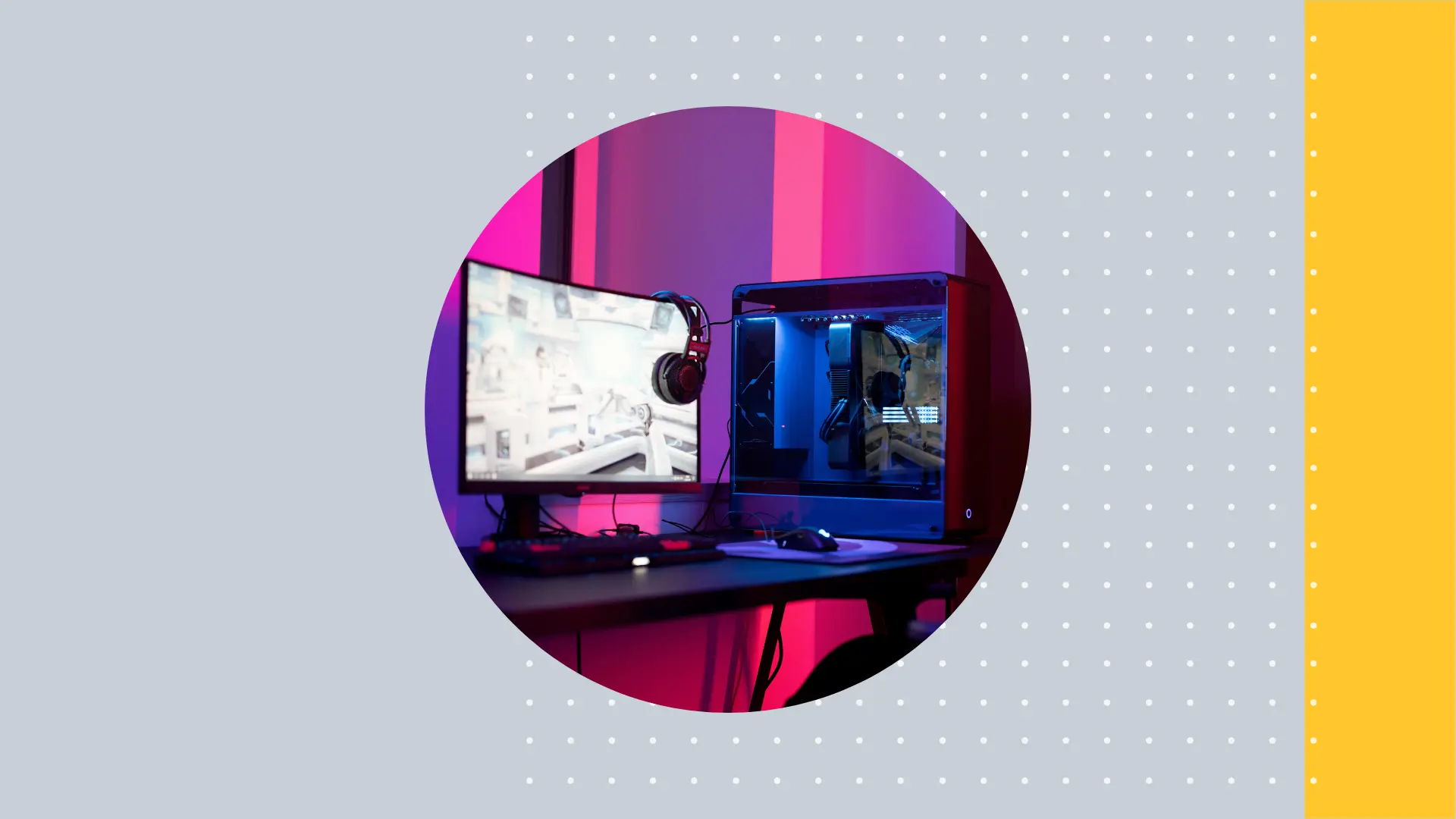 Les jeux Battle Royale ont bouleversé le paysage des jeux vidéo au cours de la dernière décennie, et au premier rang de ce phénomène se trouve le mastodonte qu'est Fortnite.
Difficile d'imaginer les jeux 1v1 d'aujourd'hui sans des titres comme Fortnite. Bien qu'il ne soit sorti qu'en 2017, Fortnite est très rapidement devenu un phénomène culturel.
Les danses de Fortnite sont devenues virales et les fans sont tombés amoureux de la franchise et des bizarreries uniques du gameplay - mélange de combats rapides avec des mécaniques de construction cool et une esthétique excentrique.
D'où le désir bien compréhensible de trouver des jeux comme Fortnite.

Jeux comme Fortnite
La concurrence est rude. Nous avons donc décidé de te donner un coup de pouce en sélectionnant les 11 meilleurs jeux comme Fortnite qui sont actuellement disponibles sur le marché.
Il s'agit de jeux qui ressemblent à Fortnite et qui combleront sans doute ton envie d'un bon vieux combat à mort, qu'il s'agisse des jeux PC, mobiles ou pour console.
1. Apex Legends
Apex Legends s'éloigne du style de combat typique des jeux de Battle Royale en optant pour une configuration basée sur les équipes. C'est le numéro un à essayer pour les amateurs de jeux comme Fortnite.
Ce jeu similaire à Fortnite est axé sur la dynamique de groupe, et tu adoreras son rythme de combat rapide et son gameplay fluide.
2. PUBG
Nous ne pouvions quand même pas créer une liste de jeux comme Fortnite en ligne sans y inclure PlayerUnknown's Battlegrounds (PUBG). PUBG est sorti avant Fortnite et a eu une influence sur le développement du jeu.
Etant haut placé parmi les jeux qui ressemblent à Fortnite, il propose une approche plus réaliste que Fortnite, donc si tu es intéressé par un gameplay plus tactique et par les mécanismes réels des armes à feu dans des jeux similaires à Fortnite, alors tu apprécieras PUBG.
3. Call of Duty: Warzone
Si tu aimes les jeux comme Fortnite et le style d'action rapide de Call of Duty, tu vas adorer Warzone, le mode de Battle Royale de la franchise.
Ce jeu similaire à Fortnite mélange les éléments traditionnels de Call of Duty qui sont si populaires auprès des joueurs avec des mécanismes de jeu tout à fait uniques. Voilà un digne exemple des jeux multijoueur par excellence, et surtout, d'un jeu comme Fortnite en ligne.
4. Firestorm
Es-tu amateur de batailles à grande échelle dans les jeux comme Fortnite en ligne ? Alors ajoute Firestorm à ta liste de jeux similaires à Fortnite à essayer !
Firestorm est la version Battle Royale de Battlefield V - par exemple, la franchise présente les environnements destructibles caractéristiques de Battlefield, mais dans un contexte de Battle Royale.
5. Realm Royale
C'est un jeu comme Fortnite en ligne appartenant au volet Battle Royale, mais pas tout à fait comme tu le connais.
Realm Royale apporte une touche de fantaisie en te permettant de forger tes propres armes et même de te transformer en poulet après avoir été vaincu, ce qui te donne une seconde chance de survie.
6. Hyper Scape
Hyper Scape d'Ubisoft donne au format Battle Royale un contexte futuriste, ce qui signifie que la gamme d'armes et de fonctionnalités est plus complète et plus intéressante que dans certains scénarios de jeu actuels.
Tu peux même regarder et influencer les matchs grâce à l'intégration de Twitch.
7. Spellbreak
Envie de changer des armes traditionnelles ? Dans Spellbreak, le mode de combat est l'incantation. Dans ce représentant des jeux comme Fortnite, exploite la magie élémentaire pour te lancer dans des combats basés sur les sorts.
8. Fall Guys: Ultimate Knockout
Si les batailles intellectuelles t'intéressent plus que les combats à l'arsenal complet, tu vas adorer cette approche originale au genre de jeux vidéo Battle Royale.
Dans ce jeu similaire à Fortnite, la structure générale suit la même logique, mais les batailles se déroulent sous la forme de mini-jeux télévisés.
9. Darwin Project
Si tu cherches des jeux comme Fortnite en ligne, mais que tu veux passer à la vitesse supérieure, c'est possible. Darwin Project ajoute un élément d'imprévisibilité en introduisant un Show Director qui peut influencer le jeu en créant des obstacles ou en aidant les participants.
10. Warface: Battle Royale
Warface : Battle Royale incorpore le gameplay tactique de la franchise Warface dans le genre Battle Royale. En mettant l'accent sur le maniement des armes et le travail d'équipe, ce jeu comme Fortnite en ligne offre une expérience différente de Battle Royale.
11. Cuisine Royale
Si tu apprécies les jeux comme Fortnite mais que tu te sens plus à l'aise dans la cuisine que sur le champ de bataille, alors prépare tes cuillères pour Cuisine Royale !
Oui - tu as bien lu - des cuillères. Ce jeu utilise des ustensiles de cuisine comme armes, mais parvient à intégrer des mécanismes balistiques réalistes.
L'héritage de Fortnite
Fortnite a été conçu comme un jeu multijoueur coopératif connu sous le nom de Save the World. S'inspirant de jeux comme PUBG, le mode Battle Royale de Fortnite est sorti en 2017 et a rapidement séduit les gamers par son approche accessible du genre.
Les concurrents ont suivi le mouvement, avec de multiples jeux comme Fortnite sur Chrome, PlayStation et d'autres consoles qui sont apparus au cours des années suivant sa sortie.
L'ascension fulgurante de Fortnite peut être attribuée à plusieurs facteurs, notamment son accessibilité, ses mécanismes de construction uniques et son appartenance à la catégorie de jeux cross platform.
Fortnite ne se résume pas à des combats, il faut faire preuve d'ingéniosité pour créer des abris, des ponts et d'autres structures, le tout en pleine bataille.
Accessibilité et aspect multiplateforme
La clé absolue du succès de Fortnite est son accessibilité. Alors que d'autres jeux comme Fortnite sont payants, Fortnite fonctionne comme un free-to-play, ce qui signifie que tout le monde peut y participer.
C'est l'une des raisons pour lesquelles il est si populaire auprès des jeunes et qu'il est en tête des classements des jeux pour mobile les plus téléchargés. Le fait de rendre le jeu accessible à un large public lui a permis de s'imposer et d'être joué par des millions de personnes.
Fortnite a également joué un grand rôle en rendant le jeu disponible sur à peu près toutes les plateformes. Que tu sois adepte des jeux Mac, PC, console ou mobiles, tu peux toujours jouer à Fortnite avec tes amis.
Fortnite est également disponible dans la catégorie des jeux HTML5, c'est-à-dire sur navigateur.
Évolution de la carte et de la narration
Une autre raison pour laquelle Epic Games a connu un tel succès avec Fortnite, parfois appelé le jeu le plus connu au monde, est sa compréhension du fait qu'un jeu doit évoluer en permanence.
Des innovations constantes, une approche de service en direct et des mécanismes de jeu intrigants lui ont sans aucun doute assuré la place de l'un des meilleurs jeux de Battle Royale de tous les temps.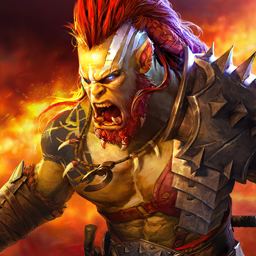 RAID: Shadow Legends
Récupère + de 700 Champions et décroche la gloire