Battaglie di sopravvivenza: 11 giochi simili a Fortnite per un'azione emozionante in stile Battle Royale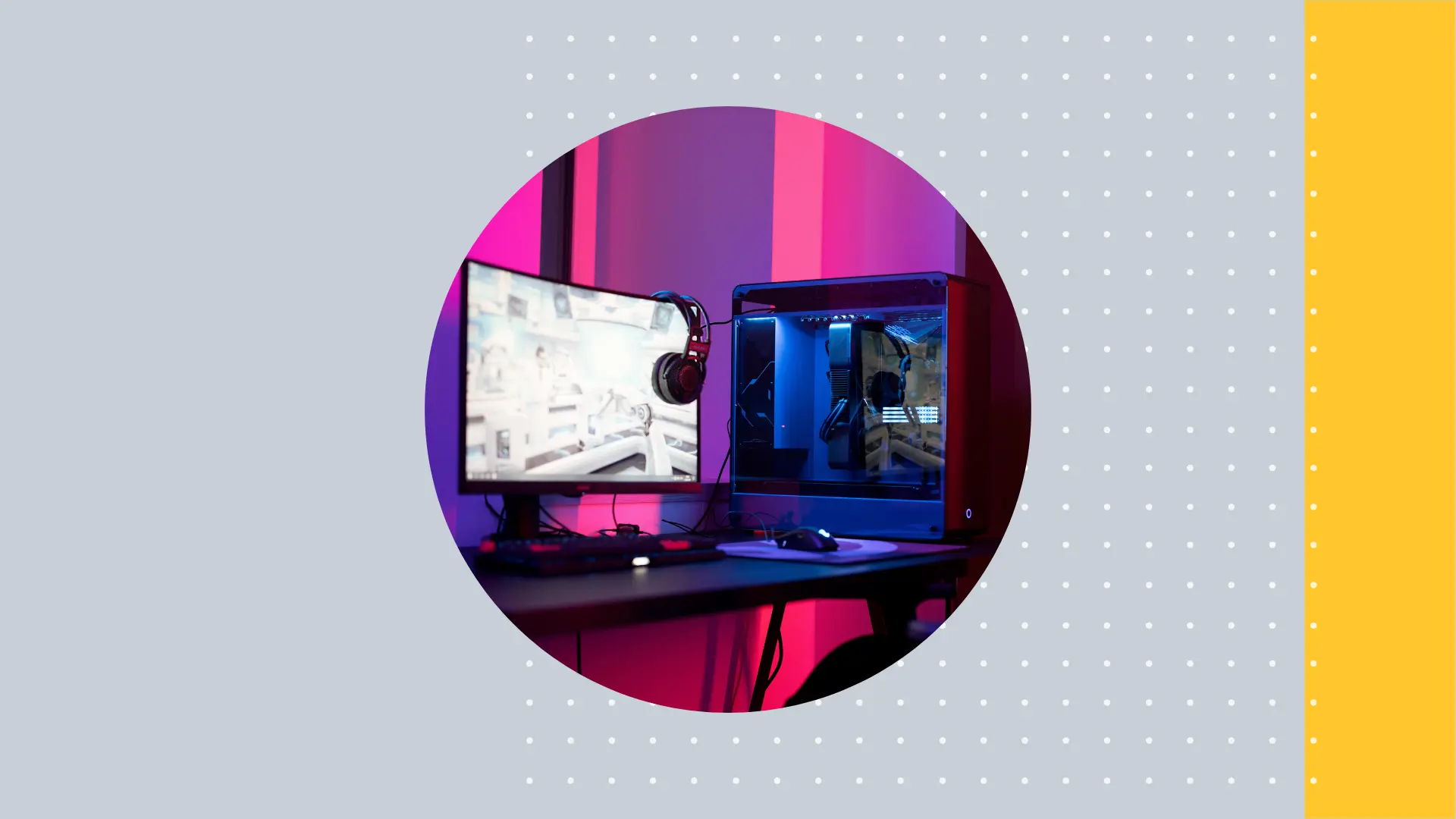 Nell'ultimo decennio, il panorama videoludico è stato caratterizzato dai giochi Battle Royale e in prima linea in questo fenomeno spunta il nome di Fortnite.
Oggigiorno sarebbe strano immaginare questo mondo senza giochi 1v1 come Fortnite. Nonostante sia stato lanciato solo nel 2017, questo titolo è divenuto un vero e proprio fenomeno culturale. Le sfide a passo di danza di Fortnite sono diventate virali e i fan del gioco si sono innamorati del franchise grazie alle peculiarità del suo gameplay: combattimenti frenetici con interessanti meccaniche di costruzione, il tutto contornato da un'estetica eccentrica.
In termini di concorrenza, sono tanti i giochi che hanno tentato di imitare Fortnite. Ecco perché ci siamo impegnati a trovare i migliori 11 giochi simili a Fortnite, attualmente sul mercato. Si tratta di titoli che presentano molte somiglianze con il capolavoro di Epic Games e che probabilmente soddisferanno la tua voglia di combattimento all'ultimo sangue in vecchio stile.

I migliori 11 giochi simili a Fortnite
1. Apex Legends
Di tutti i giochi come Fortnite, Apex Legends mostra un approccio diverso dal tipico stile di combattimento dei titoli Battle Royale, in quanto opta per una configurazione a squadre. Questo titolo è incentrato sulle dinamiche di gruppo ed è molto apprezzato per la frenesia dei duelli e per la fluidità di gioco.
2. PUBG
Era impossibile stilare un elenco di giochi simili a Fortnite senza includere PlayerUnknown's Battlegrounds (PUBG), non credi? Lanciato prima di Fortnite, PUBG ne ha influito fortemente lo sviluppo del gioco. Presenta un approccio più realistico rispetto al Battle Royale di punta, per cui se sei interessato a un gameplay più tattico e alle attuali meccaniche delle armi da fuoco, PUBG è il gioco giusto per te.
3. Call of Duty: Warzone
Se ami le sparatorie ad azione rapida di Call of Duty, allora amerai anche Warzone, la versione Battle Royale del franchise. Di tutti i giochi tipo Fortnite, questo unisce gli elementi tradizionali di Call of Duty molto amati tra i giocatori per le sue meccaniche di gameplay davvero uniche.
4. Firestorm
Dei giochi come Fortnite, ami il genere drammatico delle battaglie su larga scala? Allora aggiungi Firestorm alla lista di giochi simili a Fortnite da non perdere! Firestorm è la modalità Battle Royale di Battlefield, ovvero un mix di successo tra gli ambienti distruttibili di Battlefield e un contesto in stile Battle Royale.
5. Realm Royale
È un Battle Royale, ma diverso dai giochi come Fortnite che conosci. Realm Royale introduce una svolta fantasy in cui puoi forgiare le tue armi e persino trasformarti in un pollo dopo la sconfitta, dandoti una seconda possibilità di vita.
6. Hyper Scape
Prodotto da Ubisoft, Hyper Scape conferisce al format Battle Royale un contesto futuristico, ovvero si assiste a un ventaglio di armi e di funzionalità più ampio e più interessante di alcuni scenari di gioco attuali. Di tutti i giochi simili a Fortnite, in questo puoi persino guardare e influenzare le partite attraverso l'integrazione di Twitch.
7. Spellbreak
Non vuoi affidarti alle solite armi tradizionali? In Spellbreak potrai combattere a suon di incantesimi: sfrutta la magia degli elementi per affrontare battaglie basate sugli incantesimi. È uno dei giochi simili a Fortnite, davvero unico nel suo genere.
8. Fall Guys: Ultimate Knockout
Se ami le battaglie mentali rispetto ai classici arsenali, allora adorerai questa interpretazione eccentrica del Battle Royale. Il titolo assomiglia a Fortnite in termini di struttura generale, ma le battaglie avvengono sotto forma di sfide in stile mini game show.
9. Darwin Project
Sei alla ricerca di giochi simili a Fortnite ma vuoi fare un salto di qualità? Darwin Project aggiunge un elemento di imprevedibilità, introducendo uno Show Director che può influenzare il gioco ostacolando o aiutando i giocatori.
10. Warface: Battle Royale
Warface: Battle Royale incorpora il gameplay tattico del franchise Warface nel genere Battle Royale. Facendo leva sulle sparatorie e sul lavoro di squadra, il titolo offre un gusto diverso dell'esperienza Battle Royale.
11. Cuisine Royale
Se ti piacciono i giochi simili a Fortnite, ma ti senti più a tuo agio in cucina che in un campo di battaglia, allora preparati per Cuisine Royale! Sì, hai letto bene, preparati. Questo gioco utilizza utensili e pentole come armi e riesce a riprodurre effetti balistici ancora più realistici.
Fortnite: un legame indissolubile
In origine Fortnite sarebbe dovuto essere un gioco multiplayer cooperativo noto come Save the World, in cui i giocatori collaboravano per difendersi da orde di creature simili a zombie. Tuttavia è stata l'introduzione della modalità Battle Royale a segnare il punto di svolta nel percorso di Fortnite. Traendo ispirazione da giochi come PUBG, Fortnite Battle Royale è stato lanciato nel 2017 e ha guadagnato rapidamente terreno grazie al suo approccio accessibile al genere. Negli anni seguenti, gli sviluppatori di videogiochi concorrenti hanno seguito l'esempio, immettendo nel mercato giochi simili a Fortnite su Chrome, PlayStation e altre console.
La rapida ascesa di Fortnite può essere attribuita a diversi fattori tra cui l'accessibilità, le meccaniche di costruzione e la compatibilità multipiattaforma. I giocatori adorano anche l'aspetto costruttivo ispirato a Minecraft: infatti, in Fortnite non dovrai soltanto combattere, ma anche creare coperture, ponti e altre strutture nel vivo della battaglia.
Accessibilità e gioco multipiattaforma
La chiave assoluta del successo di Fortnite è stata la sua accessibilità. Mentre altri giochi simili a Fortnite 1v1 sono a pagamento, il capolavoro di Epic opera secondo un modello free-to-play, il che significa che vi può partecipare chiunque.
Questa è stata una delle ragioni per cui ha riscosso un enorme successo tra gli utenti che non hanno tante finanze da investire sui giochi. Rendere il titolo disponibile ad un ampio pubblico, lo ha aiutato ad affermarsi e a diffondersi tra milioni di giocatori.
Epic Games, inoltre, ha giocato bene le sue carte rendendo il suo prodotto accessibile su qualunque piattaforma possibile e immaginabile. Ciò significa che, sia che giochi su Mac, PC, console o dal tuo smartphone, potrai comunque accedere e giocare a Fortnite con i tuoi amici. Potrai persino giocare a un gioco di testo basato su HTML5.
Mappa e narrazione in evoluzione
Un altro dei motivi per cui Epic Games ha avuto così tanto successo con Fortnite, è stata la lungimiranza di comprendere che un gioco avrebbe dovuto continuare ad evolversi. Non si può rimanere fossilizzati sulle stesse logiche di sviluppo dei videogiochi, altrimenti i giocatori passeranno a uno dei tanti giochi simili a Fortnite senza pensarci due volte.
Mentre altri giochi simili a Fortnite presenta un panorama statico, il numero uno dei Battle Royale mostra una mappa in continua evoluzione, trame eterogenee ed eventi di gioco dal vivo per mantenere alto l'interesse dei giocatori. Aggiornamenti costanti e numerosi contenuti stagionali, ti faranno sentire come se il mondo di Fortnite si stia davvero evolvendo, rendendo la tua esperienza di gioco molto più coinvolgente.
Gli altri giochi simili a Fortnite possono apprendere molto dal percorso di quest'ultimo. Forse la chiave è analizzare sempre l'indice di gradimento degli utenti e comprendere quali sono gli elementi che servono a rendere unica la loro esperienza.
L'innovazione costante, l'approccio al servizio dal vivo e le sue intriganti meccaniche di gioco, gli hanno indubbiamente assicurato il titolo di uno dei migliori Battle Royale di tutti i tempi.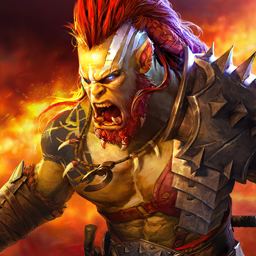 RAID: Shadow Legends
Raccogli 700+ Campioni & Battiti Per La Gloria