11 juegos parecidos a Fortnite para los fans del Battle Royale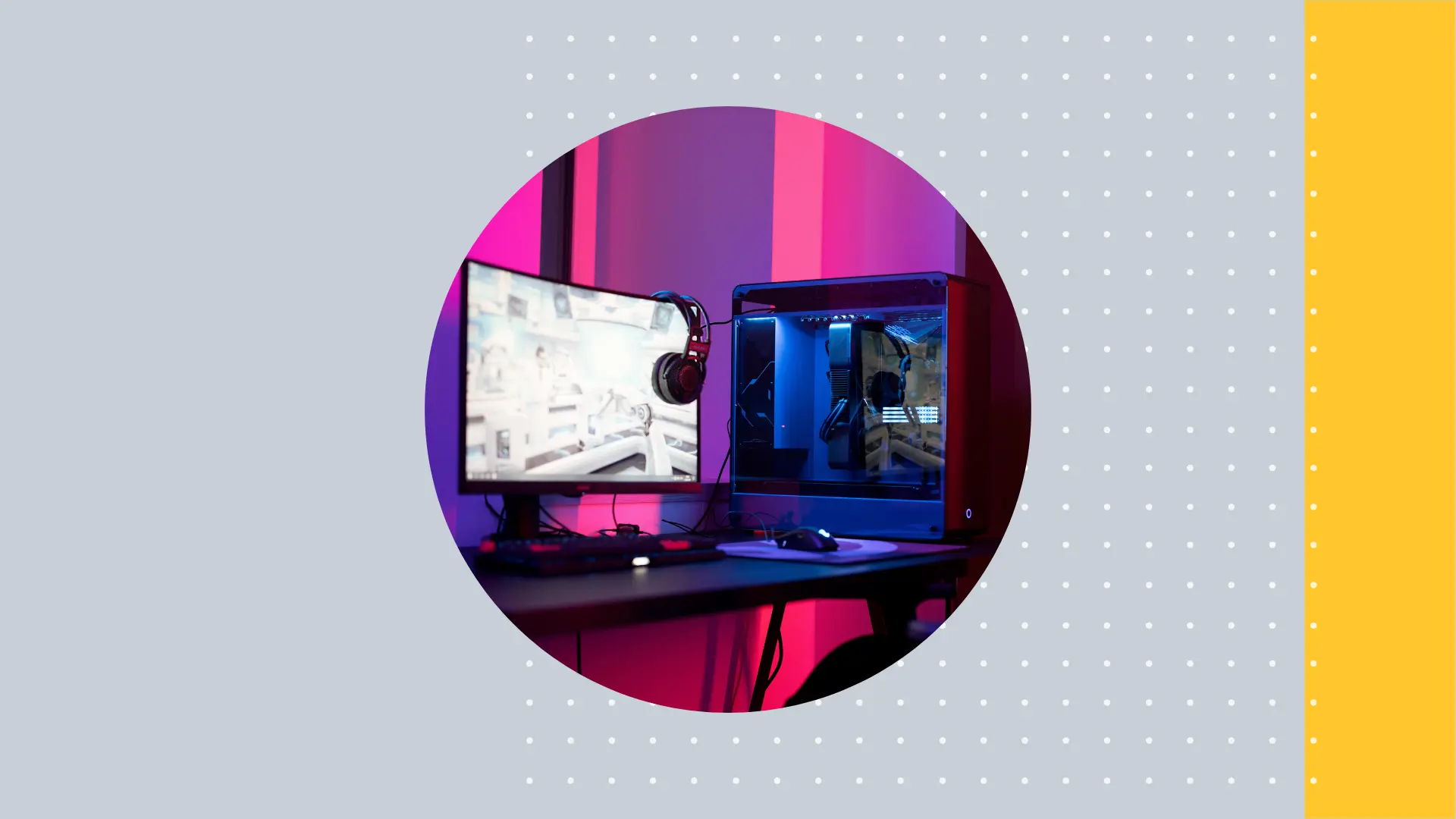 Los juegos Battle Royale han marcado tendencia en la industria de los videojuegos durante la última década, y si bien existen numerosos títulos del mismo género, no hay duda de que el más exitoso es Fortnite.
Por ello, resulta difícil imaginar el sector de los videojuegos en la actualidad sin juegos 1v1 como Fortnite. Después de su lanzamiento en 2017, Fortnite se convirtió rápidamente en un fenómeno cultural.
Los bailes de Fortnite se volvieron virales y los fanáticos se enamoraron de la franquicia debido a las peculiaridades únicas del juego: una combinación de combate rápido con mecánicas de construcción geniales y una estética peculiar.

Si este es tu género de videojuegos favorito, seguramente quieras conocer más juegos parecidos a Fortnite. Dado que hay mucha variedad y puede ser complicado saber qué títulos valen la pena, te hemos hecho el favor de seleccionar los 11 mejores juegos tipo Fortnite.
Como verás, estos juegos tienen ciertas similitudes con Fortnite, por lo que seguramente satisfarán tus ganas de pelear en un buen Battle Royale.
11 juegos parecidos a Fortnite
1. Apex Legends
Apex Legends plantea un estilo distinto de pelea si lo comparamos con los típicos Battle Royale. Este tipo parecido a Fortnite opta por una configuración basada en escuadrones y apuesta por dinámicas en equipo. Te encantará por su combate rápido y su jugabilidad fluida.
2. PUBG
No podríamos crear una lista de juegos parecidos a Fortnite y no incluir PlayerUnknown's Battlegrounds (PUBG), ¿verdad? PUBG se lanzó antes que Fortnite y fue una clara inspiración en el desarrollo del segundo.
PUBG, que cuenta con gran popularidad entre los juegos para móviles, presenta un enfoque más realista que Fortnite, por lo que si estás interesado en una jugabilidad más táctica y con una mecánica más realista de las armas de fuego, disfrutarás de PUBG.
3. Call of Duty: Warzone
Si te encanta la acción rápida que proporcionan los tiroteos de Call of Duty, entonces te encantará Warzone, el modo Battle Royale de la franquicia.
Este es uno de los juegos para PC más estimados por la comunidad de jugadores, ya que combina los elementos tradicionales de Call of Duty con algunas mecánicas de juego bastante únicas. En definitiva, un juego tipo Fortnite que te gustará si te agrada la adrenalina.
4. Firestorm
¿Te encanta el drama de una batalla a gran escala? ¡Entonces agrega Firestorm a tu lista de juegos parecidos a Fortnite!
Firestorm es la versión Battle Royale de Battlefield V, así que para visualizar este juego solo tienes que pensar en los entornos destructibles característicos de Battlefield e integrarlos en un contexto de Battle Royale.
5. Realm Royale
Es un Battle Royale, pero no exactamente como los conoces. Realm Royale presenta un giro de fantasía en el que puedes forjar tus propias armas e incluso convertirte en un pollo después de ser derrotado, lo que te brinda una segunda oportunidad de sobrevivir.
6. Hyper Scape
Hyper Scape de Ubisoft le dio al formato Battle Royale un contexto futurista, lo que significa que su gama de armas y elementos es más completa e interesante que en la mayoría de los juegos parecidos a Fortnite.
Sus características incluso permitían participar en sus partidas a través de Twitch. Sin embargo, sus servidores están cerrados por ahora.
7. Spellbreak
¿Cansado de las armas tradicionales? En Spellbreak podrás pelear a través de hechizos. Este juego parecido a Fortnite te propone utilizar magia elemental para participar en batallas basadas en hechizos.
8. Fall Guys: Ultimate Knockout
Si disfrutas más de una batalla mental que de un tiroteo, entonces te encantará esta peculiar versión de Battle Royale.
Este es uno de los juegos multijugador más amenos, ya que si bien es un juego tipo Fortnite en términos de estructura, sus batallas tienen un formato de desafíos al estilo de un minijuego.
9. Darwin Project
¿Buscas juegos similares a Fortnite pero con ciertas mejoras? Darwin Project agrega un elemento de imprevisibilidad: un director de espectáculo. Esta figura puede influir en el juego creando obstáculos o ayudando a los jugadores.
10. Warface: Battle Royale
Warface: Battle Royale es un juego parecido a Fortnite que incorpora la jugabilidad táctica de la franquicia Warface al género Battle Royale.
Centrándose en los tiroteos y el trabajo en equipo, este es uno de los juegos multiplataforma que añade un toque distinto para diferenciarse de los Battle Royale convencionales.
11. Cuisine Royale
Si te gustan los juegos parecidos a Fortnite pero te sientes más cómodo en la cocina que en el campo de batalla, ¡prepara las cucharas para Cuisine Royale! Sí, has leído bien, "cucharas". Este juego utiliza utensilios de cocina como armas, pero aun así logra un efecto relativamente realista.
Fortnite: construyendo un legado
Para entender el éxito de tantos juegos parecidos a Fortnite e incluso de algunas copias de Fortnite, es recomendable saber la historia del juego más famoso del mundo (si nos ceñimos al catálogo de los Battle Royale).
Originalmente, Fortnite iba a ser un juego multijugador cooperativo conocido como Save the World, donde los jugadores trabajaban juntos para defenderse de oleadas de criaturas parecidas a zombis.
Sin embargo, fue la introducción del modo Battle Royale lo que realmente marcó un punto de inflexión en la trayectoria del título y lo que posteriormente derivaría en múltiples copias de Fortnite.
Inspirándose en juegos como PUBG, Fortnite se lanzó en 2017 y rápidamente obtuvo reconocimiento por crear un estilo de Battle Royale accesible para los jugadores.
Los competidores siguieron su ejemplo, y en los siguientes años aparecieron numerosos juegos parecidos a Fornite en Chrome, PlayStation y otras consolas.
El meteórico ascenso de Fortnite a la fama se puede atribuir a varios factores, incluida su accesibilidad, su estilo free-to-play, sus mecánicas de construcción únicas y su formato multiplataforma. En general, los juegos parecidos a Fortnite tratan de imitar estos aspectos.
Mientras que algunos parecen copias de Fortnite casi calcadas, otros le dan su propio toque, tal y como los expuestos en la lista.
De igual manera, los jugadores también adoran el modo de construcción de Fortnite inspirado en Minecraft: Fortnite no se trata solo de luchar, debes usar tu ingenio para crear coberturas, puentes y otras estructuras, todo mientras se desarrolla la batalla.
Algunos de los juegos parecidos a Fortnite no entremezclan sus elementos de esta forma, por lo que no consiguen capturar la esencia del juego original.
Accesibilidad y juego entre plataformas
La clave absoluta del éxito de Fortnite es su accesibilidad. Mientras que otros juegos parecidos a Fortnite son de pago, Fortnite funciona con un modelo gratuito, lo que significa que cualquiera puede disfrutarlo sin pagar sin importar la plataforma.
Por ello, es uno de los juegos para Mac y PC más populares incluso años después de su lanzamiento.
Su gratuidad ha sido una de las razones por las que el título ha sido tan popular entre el público más joven, dado que, por lo general, este no tiene tanto dinero para gastar en juegos.
Hacer que el juego esté disponible para un público tan amplio le ha ayudado a establecerse y ser jugado por millones, lo cual también ha sido una inspiración para los juegos parecidos a Fortnite.
Fortnite también se lució con su formato multiplataforma, ya que está disponible para la gran mayoría de plataformas.
Esto significa que ya sea que juegues en tu Mac, PC, consola o incluso en tu móvil, puedes jugar Fortnite con amigos. Incluso puedes probar un juego como Fortnite de texto basado en juegos HTML5.
Mapa e historia en constante evolución
Otra de las razones por las que Epic Games ha tenido tanto éxito con Fortnite es que entienden que un juego tiene que estar en constante evolución.
Como empresa, no puedes darte el lujo de quedarte quieto o la gente preferirá otros de los juegos parecidos a Fortnite.
Mientras que otros juegos similares a Fortnite no tienen actualizaciones frecuentes, Fortnite tiene un mapa en constante cambio, historias que se desarrollan poco a poco y eventos en vivo dentro del juego para mantener a los jugadores interesados.
Las actualizaciones constantes y su gran cantidad de contenido cada temporada se traducen en un universo que evoluciona constantemente, por lo que la experiencia como jugador es mucho más inmersiva en este título que en otros juegos parecidos a Fortnite.
Por ello, los juegos como Fortnite pueden tomar ejemplo del líder del género para mejorar. Quizás la clave sea escuchar siempre a los jugadores y considerar qué les brindará la mejor experiencia posible.
La innovación constante, un enfoque de servicio en vivo y una mecánica de juego intrigante son algunos de los elementos que han asegurado el triunfo de Fortnite.
Por lo tanto, es cuestión de tiempo que otros juegos parecidos a Fortnite integren estos elementos para acercarse al éxito del más grande de los Battle Royale.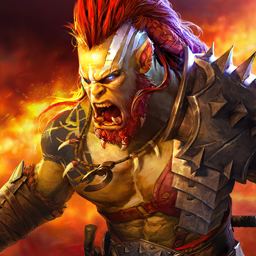 RAID: Shadow Legends
Colecciona 700+ Campeones y lucha por la gloria