Top 12 de los mejores juegos multiplataforma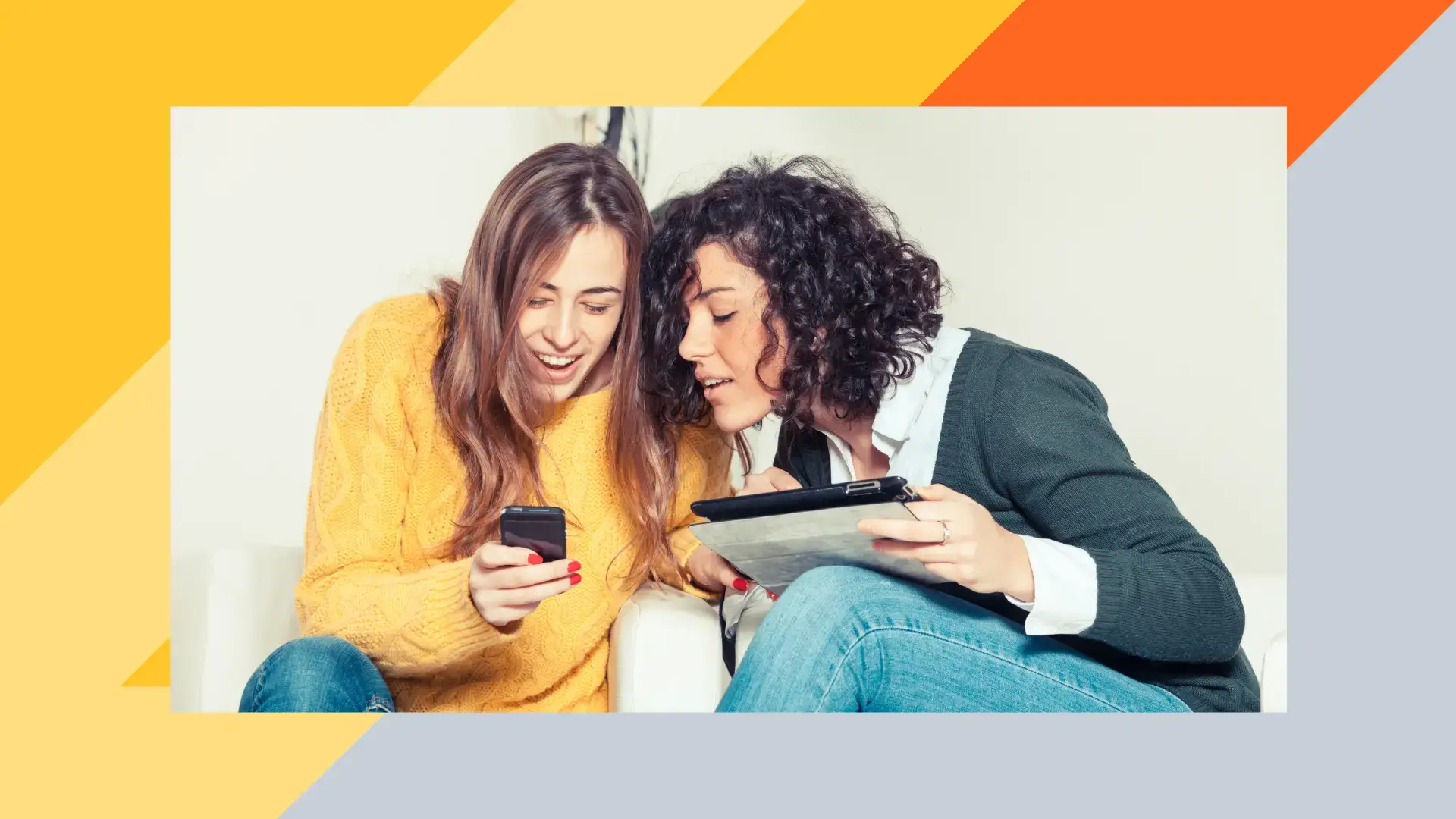 Gracias a la evolución de los juegos y las plataformas que permiten acceder a ellos, los juegos multiplataforma se están volviendo cada vez más populares y triviales.
Hoy en día, puedes iniciar sesión en una considerable cantidad de juegos desde una gran variedad de dispositivos diferentes.
De igual manera, puedes conocer a otros jugadores a través de juegos en línea y continuar la partida de tus juegos crossplay desde varios dispositivos distintos.
Un ejemplo claro de un juego multiplataforma es nuestro propio título, RAID: Shadow Legends, que está disponible para Android, iOS, iPadOS y PC. Por lo tanto, los jugadores pueden iniciar sesión desde cualquiera de estos dispositivos y mantener su progreso.
Además, también es posible que varios jugadores se conecten simultáneamente desde diferentes dispositivos y aun así puedan juntarse en una misma partida y competir.

¿Qué títulos se consideran juegos crossplay?
Anteriormente, los juegos solían ser exclusivos para ciertas plataformas. Por lo tanto, los juegos para móviles no podían jugarse en PC ni viceversa.
Sin embargo, la evolución de la industria de los videojuegos nos ha llevado a un modelo de negocio distinto a lo largo de los últimos años.
Ahora, los juegos cruzados tienen más probabilidades de éxito.
Así pues, gran parte de los juegos en línea se pueden jugar como mínimo en iOS y Android, ya que la mayoría de los jugadores desean jugar en PC o consola y en teléfono móvil (dado que la mayoría de los usuarios tienen uno).
¿Cuáles son los 12 mejores juegos multiplataforma?
Algunos géneros de juegos, como los juegos de acción, se han popularizado gracias a que son juegos multiplataforma. Además, dado que algunos de ellos son juegos multiplataforma gratis, su fama se ha disparado.
No obstante, no todos tienen la misma trascendencia, sino que existen ciertos pilares. Aquí van 12 de los juegos cruzados más conocidos y exitosos:
Minecraft
Es sorprendente pensar que un concepto tan simple como Minecraft podría convertirse en uno de los juegos multiplataforma más destacables de todos los tiempos.
Este sandbox de 2009 es uno de los juegos para PC que permiten más creatividad a sus jugadores. Es posible jugarlo en la mayoría de los dispositivos principales y siempre ha recibido grandes elogios de la crítica.
Fortnite
Fortnite se lanzó en 2017 y rápidamente destacó entre los juegos Battle Royale y se convirtió en un fenómeno mundial. Este título de Epic Games tiene más de 350 millones de jugadores y ahora se considera uno de los mejores juegos eSports del mundo.
A todo ello, debemos añadir que Fortnite destaca entre los juegos multiplataforma gratis porque recibe actualizaciones constantes para mejorar aspectos del título y mantener a los jugadores entusiasmados.
Rocket League
Uno de los juegos multiplataforma más innovadores de los últimos tiempos es Rocket League, el cual fusiona fútbol y vehículos de gran potencia de forma inteligente.
De esta manera, los jugadores juegan al fútbol utilizando coches en vez de pies. En un principio, solo estaba disponible para consolas, pero ahora ya destaca entre los juegos para Android e iOS.
Gracias a su expansión entre los juegos crossplay, ya ha vendido más de 10 millones de copias y se ha convertido en un título de eSports muy querido.
Grand Theft Auto V
Grand Theft Auto V es uno de los juegos cruzados que no necesitan introducción, pues este ha dominado el mercado de los videojuegos desde que salió a la venta en 2013.
Este épico título criminal ofrece a los jugadores múltiples posibilidades, y su versión online es uno de los sandbox más jugados de todos los tiempos.
Gracias a la última, también ha destacado como juego de rol en numerosos servidores. Para hacernos una idea de su popularidad, solo debemos de saber que Rockstar Games ha vendido más de 150 millones de copias del juego.
Call of Duty: Warzone
La franquicia Call of Duty no ha dejado de crecer desde su primer título en 2003. La mayoría de las entregas de la serie han sido juegos multiplataforma, pero el reciente Call of Duty: Warzone es el más accesible de todos.
Además de para consolas, también existe una versión para móviles. Es gratuita y se ha descargado más de 100 millones de veces desde su lanzamiento en 2020.
Apex Legends
Los Battle Royale son más eficientes como juegos multiplataforma porque pueden atraer a jugadores que juegan en dispositivos diferentes. Apex Legends es otro de los juegos multiplataforma de esta lista que está en crecimiento.
Actualmente, es más conocido por su gran catálogo de personajes diferentes. Salió en 2019, y consiguió más de 70 millones de jugadores en su primer mes.
Overwatch
Por su parte, Overwatch es conocido por ser uno de los juegos eSports más exitosos de la actualidad. Además, se puede jugar en múltiples dispositivos, lo cual lo convierte en uno de los juegos multiplataforma más cómodos para los jugadores casuales.
El juego vendió más de 50 millones de copias, lo cual conllevó al lanzamiento de Overwatch 2 en 2022. Este último se ha convertido en uno de los juegos de disparos en primera persona más populares y competitivos de los últimos tiempos.
Final Fantasy XIV
Final Fantasy es una de las franquicias de juegos más duraderas de la historia, así que no es de extrañar que Final Fantasy XIV sea uno de los juegos multiplataforma de la lista más elogiados.
Sus buenas críticas se basan en su inmersivo mundo online y su narración épica. Este título de 2010 presume de tener más de 22 millones de jugadores entre consolas y ordenadores.
Destiny 2
Destiny 2 es un famoso título de disparos en primera persona de ciencia ficción que también combina algunos elementos de juegos MMO. Su elaborado universo está disponible en todas las consolas y Google Stadia.
El título de Bungie es otro de los juegos multiplataforma que recibe expansiones periódicas. El título ha tenido cinco actualizaciones principales hasta la fecha y cuenta con más en camino.
The Elder Scrolls V: Skyrim
The Elder Scrolls V: Skyrim es uno de los juegos de rol de fantasía más conocidos hasta ahora. Salió en 2011 para PC, pero luego se expandió a consolas.
Tiempo después, también se creó una versión para teléfonos que le hizo sobresalir entre los juegos para iOS y Android.
De esta manera, se ha convertido en uno de los mejores juegos multiplataforma, el cual sigue teniendo un éxito continuo gracias a las actualizaciones y expansiones que recibe.
PlayerUnknown's Battlegrounds (PUBG)
Si bien ahora hay numerosos juegos multiplataforma del género Battle Royale, el título que lo popularizó es PlayerUnknown's Battlegrounds.
Este salió primero para PC, pero después de obtener atención mundial, se crearon versiones para consolas y móviles. En algunos mercados, este juego de 2017 sigue siendo uno de los juegos más jugados.
Among Us
Among Us es un free to play único que desafía a los jugadores a usar sus poderes de deducción. El objetivo del juego de 2018 es averiguar quién es el impostor entre los jugadores presentes.
Gracias a la excelente crítica que recibió y a su gran popularidad en las redes sociales, saltó a la fama en 2020.
Hasta la fecha, el juego cuenta con más de 500 millones de descargas, lo cual lo convierte en uno de los juegos multiplataforma más famosos de todos los tiempos.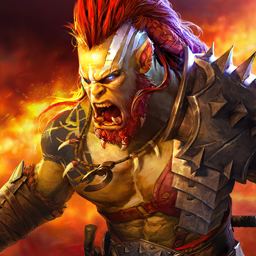 RAID: Shadow Legends
Colecciona 700+ Campeones y lucha por la gloria