Les 7 meilleurs jeux d'aventure de 2023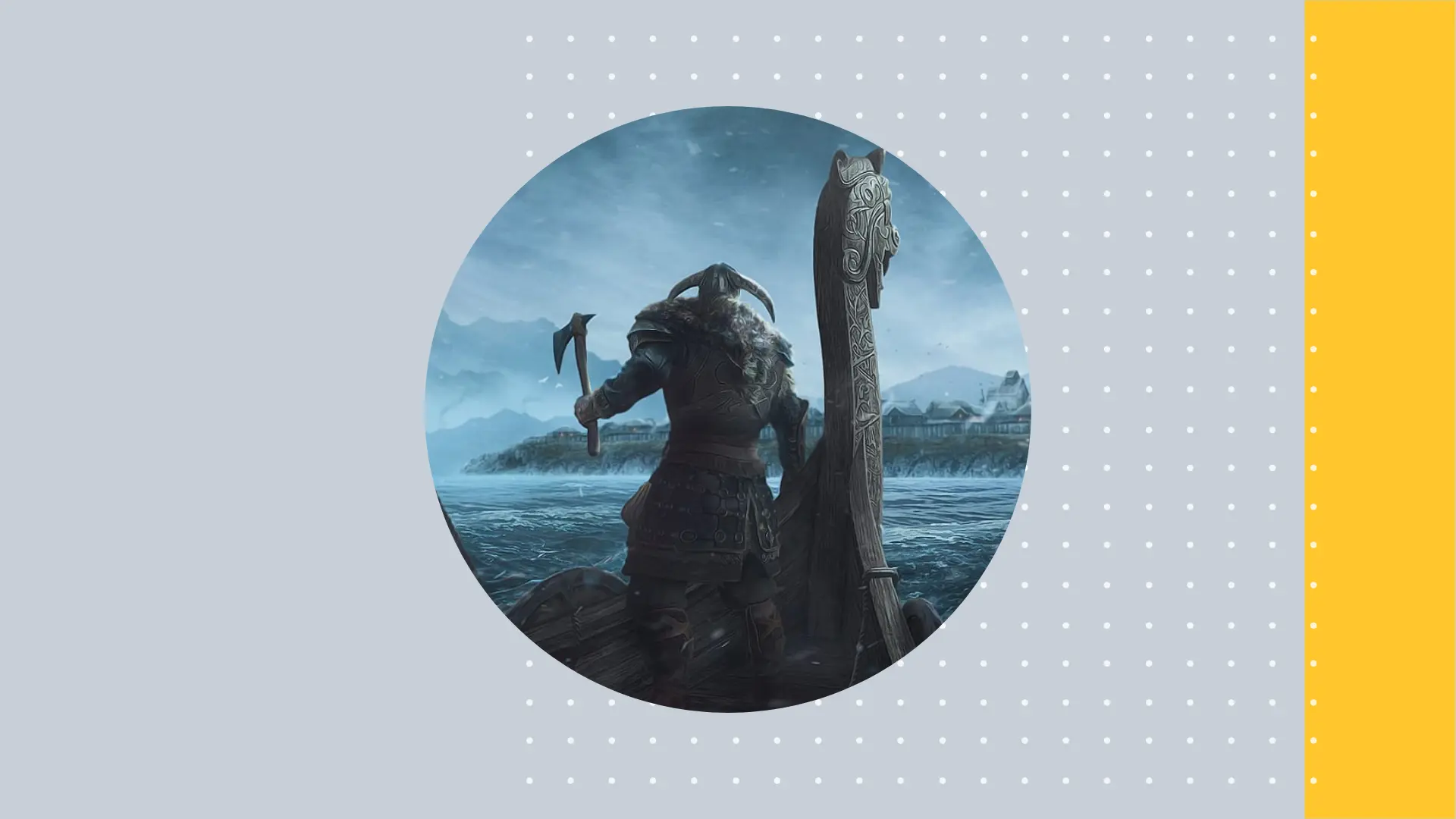 Quels sont les meilleurs jeux d'aventure de 2023 ? Nous te proposons de partir à l'aventure avec nous : tu découvriras les titres qui ont façonné ces genres de jeux ainsi que les sept jeux d'aventure qui figurent parmi les plus captivants.

Au fil des années, de plus en plus de jeux ont fait leur apparition sur divers appareils et plateformes, mais aussi de plus en plus de genres. Deux d'entre eux, les jeux d'action et les jeux d'aventure, peuvent prêter à confusion tellement ils sont proches.
Quelle est la différence entre jeux d'action et jeux d'aventure ?
Les jeux d'aventure pour PC, console et appareils mobiles ont un personnage principal et une histoire globale. En tant que joueur, ton rôle est de guider le personnage principal à travers une histoire interactive, de résoudre des énigmes ou autres défis intellectuels afin d'accomplir des missions.
Même si les jeux d'action peuvent également avoir un personnage principal et une histoire globale, l'accent est davantage mis sur les défis physiques tels qu'utiliser des armes ou donner des coups de poing.
Les jeux d'action testent donc plus tes réactions et ta coordination que les jeux d'aventure. De leur côté, les jeux d'aventure testent ta logique, ton raisonnement et ta capacité à résoudre des énigmes.
Établir une référence pour les meilleurs jeux d'aventure
Avant de te dévoiler les meilleurs jeux d'aventure de 2023, jetons un œil à certains titres emblématiques de ce genre de jeux, qui te donneront une idée plus précise du niveau que les autres jeux se doivent d'atteindre.
Pour connaître la place qu'occupent les meilleurs jeux d'aventure dans le secteur, découvre d'abord les jeux qui ont remporté un franc succès ces dernières années.
Quels sont les jeux d'aventure les plus populaires de tous les temps ?
De nombreux jeux d'aventure sur console et en ligne pourraient être classés parmi les meilleurs de tous les temps. Les Chevaliers de Baphomet et Riven en font partie, tout comme Portal 2 et la série Gabriel Knight. Figment 2 et Dustborn sont aussi sur la liste des meilleurs jeux d'aventure de 2023.
Parmi tous les jeux d'aventure PC et console que les joueurs apprécient vraiment, on trouve Grim Fandango, un jeu qui a su résister à l'épreuve du temps. Il est sorti en 1998 et a été remastérisé en 2015.
Cependant, en termes d'esthétique et d'animation, ce jeu ne fait clairement pas concurrence aux meilleurs jeux sur PC d'aujourd'hui.
Néanmoins, tout comme les films des années 80 qui trouvent encore un écho dans un monde d'effets spéciaux numériques, Grim Fandango possède une histoire qui restera toujours captivante.
Il n'a certes pas connu le succès commercial d'autres jeux d'aventure, mais ce titre de LucasArts se démarque par la complexité du monde que tu dois explorer.
De plus, les joueurs plus âgés apprécient vraiment ce jeu, que ce soit parce qu'ils y ont joué eux-mêmes à sa sortie ou parce qu'il a une valeur sentimentale en ce sens qu'il rappelle les jeux vidéo des années 90.
Ta mission est d'atteindre le Pays du repos éternel ; mais ce voyage n'est pas le même pour tous. Depuis l'aide que tu reçois jusqu'aux chemins que tu empreintes, tout est influencé par des évènements du passé, du présent et du futur.
C'est ce qui rend Grim Fandango toujours aussi captivant et en fait un exemple parfait de jeu d'aventure.
7 des meilleurs jeux d'aventure pour PC, mobile et console
Nous venons d'évoquer les jeux d'aventure dans leur ensemble et certains titres populaires en ligne ; intéressons-nous maintenant aux favoris d'aujourd'hui.
La liste ci-dessous est divisée en trois sections : PC, mobile et console. À la fin de cet article, nous te donnerons aussi un avant-goût de l'un des jeux d'aventure les plus attendus.
Meilleurs jeux d'aventure pour PC en 2023
1. Figment 2: Creed Valley
Figment 2: Creed Valley a été développé et publié par Bedtime Digital Games. Sorti en mars 2023, il s'agit d'une suite du jeu original, Figment. Dans ce titre de la famille des jeux de puzzle, tu dois résoudre des énigmes et relever des défis musicaux. La subtilité : tout se passe ici dans l'esprit humain.
En ce sens, Figment 2 : Creed Valley est un exemple d'art imitant la vraie vie : tu dois explorer ton propre esprit pour terminer le jeu.
Nous avons aussi classé ce titre parmi les meilleurs jeux d'aventure en ligne de 2023 car il possède un double niveau. Les actions que tu effectues dans l'esprit du personnage principal ont un impact visible sur son corps, et vice versa.
2. Adelantado 4 Aztec Skulls
En termes de jeux d'aventure gratuits, Adelantado 4 Aztec Skulls est un véritable favori parmi les fans. Dans ce jeu développé par Realore et disponible en téléchargement gratuit sur divers sites de jeux, tu te glisses dans la peau de Don Diego.
Ta mission est d'étendre l'empire d'Adelantado, mais tout n'est pas aussi simple qu'il n'y paraît. Les forces du mal t'attendent à chaque détour.
Avec ses quatre niveaux de difficulté, tu t'amuseras pendant un bon moment sur ce jeu d'aventure gratuit. Il inclut de nombreux éléments caractéristiques des jeux TD (jeux de Tower Defense) et il est l'un des meilleurs jeux d'aventure de 2023.
Meilleurs jeux d'aventure pour mobile 2023
3. Honkai Star Rail
Si tu as aimé Honkai Impact 3rd et Genshin Impact, tu vas adorer Honkai Star Rail. Mélange des deux autres opus, mais avec une nouvelle histoire et des graphismes améliorés, ce jeu est de loin l'un des meilleurs jeux Android et iOS de 2023. Honkai voyage ici dans un univers parallèle en quête de réponses.
Seul le Stellaron connaît ces réponses ; pour les trouver, tu dois donc guider une équipe de quatre aventuriers à travers des mondes en 3D visuellement époustouflants.
4. Phoenix Wright: Ace Attorney Trilogy
Si tu t'es déjà imaginé(e) en juriste hors pair toujours en quête de la vérité, alors tu dois à tout prix tester la série Ace Attorney de Capcom. Le jeu original est sorti en 2001 et de nombreuses suites ont depuis fait le bonheur des fans de jeux sur PC et console.
Cette série est tellement aimée que Capcom a sorti une trilogie de jeux iOS et Android en 2022. Dans la trilogie Phoenix Wright : Ace Attorney, tu endosses le rôle de divers avocats chargés de résoudre des crimes et de défendre leurs clients.
Si tu possèdes des qualités de déduction hors pair et une grande vivacité d'esprit, c'est LE jeu d'aventure en ligne qu'il te faut.
Meilleurs jeux d'aventure pour PlayStation et Xbox en 2023
5. Dustborn
On aime tous un bon road movie ! Eh bien maintenant, grâce à Red Thread Games, ce genre populaire de films fait une entrée remarquée dans le monde des jeux. Dustborm est sans aucun doute l'un des meilleurs jeux d'aventure de 2023.
Au premier abord, il s'agit d'un jeu simple et anodin. En compagnie de trois amis, tu conduis de la Californie jusqu'en Nouvelle-Écosse pour tenter de livrer un colis.
Comme tu peux l'imaginer, des obstacles se dressent sur ton chemin. Toutefois, Dustborn compte parmi les meilleurs jeux d'aventure de l'année en raison de son côté humain. Chaque personnage possède une compétence spéciale et, tout au long du jeu, tu découvriras à quel point les relations sont importantes.
6. The Last Night
Nous ne pouvons pas écarter The Last Night de notre classement des meilleurs jeux d'aventure de 2023. Développé par Odd Tales, ce jeu de plateforme cinématique en 2.5D n'est pas sans rappeler Blade Runner.
Tu joues le rôle de Charlie, un homme qui vit dans un monde où les ordinateurs sont en charge des tâches subalternes de la vie moderne. Tu peux donc profiter de la vie.
Mais pour compliquer un peu les choses, avec tout ce temps libre, Charlie a perdu sa raison de vivre. Sans travail et sans aucun but, il est perdu (au sens propre comme figuré).
Ta tâche consiste à guider Charlie dans ce monde post-cyberpunk et à l'aider à trouver un sens à sa vie. Pour cela, tu devras interagir avec d'autres personnages de jeux, résoudre des énigmes et, au bout du compte, procéder à un examen de conscience.
The Last Night n'est pas seulement l'un des meilleurs jeux d'aventure à l'heure actuelle, il s'agit d'un véritable commentaire sur la vie. Cela lui confère un côté poignant que beaucoup de jeux n'ont pas.
Le jeu d'aventure le plus attendu de 2023
7. The Alters
Il ne s'agit pas seulement d'un jeu d'aventure, c'est aussi un jeu intellectuel. On ne connaît pas encore la date de sortie de ce jeu de 11 Bit Studios, mais l'intrigue est captivante. Tu dois aider un homme à s'échapper d'une planète apparemment inhabitée après le crash de son vaisseau.
Pour cela, tu dois créer des versions alternatives de toi-même afin d'accomplir des tâches. Plus tu crées de doubles, plus tu perds confiance. Est-ce que tu joues encore dans la peau du personnage original ?
Ce jeu s'annonce comme une histoire vraiment cérébrale, où tu devras considérer avec le plus grand soin tes actions passées, présentes et futures pour survivre.
Profite des meilleurs jeux d'aventure gratuits et payants de l'année
Les jeux d'aventure sont plus appréciés que jamais. Mélanger des graphismes magnifiques à des histoires captivantes est une recette qui reste populaire ; les développeurs continuent donc sur cette voie et tentent de créer des jeux qui sont pertinents dans le monde d'aujourd'hui.
Dans le jeu d'aventure parfait, l'art devient une imitation de la vraie vie. C'est pour cela que les jeux pour mobile, PC et console de notre sélection ont rencontré un succès immédiat, et c'est aussi pour cela qu'ils resteront populaires pendant de nombreuses années à venir.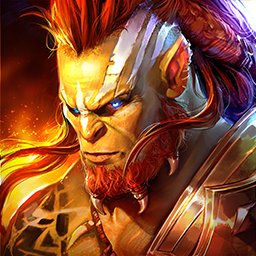 RAID: Shadow Legends
Récupère + de 700 Champions et décroche la gloire