10 Signs You Are a Hardcore Social Gamer

Ever wondered what constitues being a hardcore gamer? If so - look no further - you have come to the right place!
Below you will find a list that cover the most obvious point that would make a gamer a hardcore gamer. as opposed to an average, casual gamer. Then again, you might have already known that.
Check out these 10 telling signs to see if you are indeed a hardcore gamer:
You've got alarm bells ringing at all hours of the day and night and none of them are for real-life events like waking up for work, picking up grandma for ice cream, or taking your insulin shots: these alarms are only for your game account.

You claim that your ID and credit cards have been stolen as a way to explain all the charges you've racked up on your social gaming activities.

You have a built-in clock that allows you to calculate time differences between your region and every other foreign time zone, interplanetary included

The gods of gaming have heard your vows to cease all gaming activity, that you will delete your gaming account and that you're saving up for a brand new console at least 10 times this month alone!

The equipment you use for your game sessions include multiple Excel spreadsheets, a legal pad, a pen and pencil, a calculator, a webcam, a smartphone and a high-quality headset, maybe even a projector.

During your gaming sessions you're able to prove – incontrovertibly – that the sun rises twice.

The game developers of your preferred games regularly consult with you about how their game mechanics function, and they are on a first-name basis with you.

Your co-workers are blissfully unaware that you are the commander of a powerful army, numbering thousands of soldiers, and are perplexed by comments left on your social media, addressing you as 'the Great One'.

Such is your stature in the gaming world that other players copy your account name and use your avatar to instil unimaginable fear in the hearts of the enemy.

When it's your birthday you get bombarded with warm wishes from hundreds of people you don't really know, but they know pretty much everything there is to know about you, including the names of your pets, your offspring, your physical condition and beyond.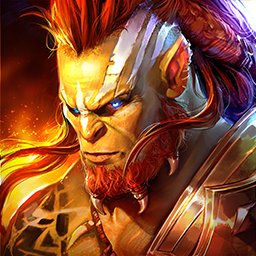 Raid: Shadow Legends
Collect 400+ Champions & Fight For Glory