Smartphone for Gamers: Do We Really Need One?

Does it make sense to develop a smartphone specifically for gamers? Razer, a company best known for gaming computers and peripherals, seems to think so.
Now, I'm not going to lie to you, this gaming phone looks absolutely incredible. In fact, Razer is calling it a "gamer's dream come true."
But do we really need a "gaming phone"?
What Is the Razer Phone?
By now, you may be wondering what differentiates the Razer Phone from an ordinary smartphone.
The Razer Phone is built with a 5.7-inch 1440p screen, has 64GB of expandable storage, and a whopping 8GB of RAM. Combine that with a 4,000mAh battery and you'll be in gaming heaven for hours.
This phone also comes with a dual 12-megapixel camera system, with both a wide-angle lens and 2x optical zoom. While this feature may not matter too much to gamers, it is pretty nifty.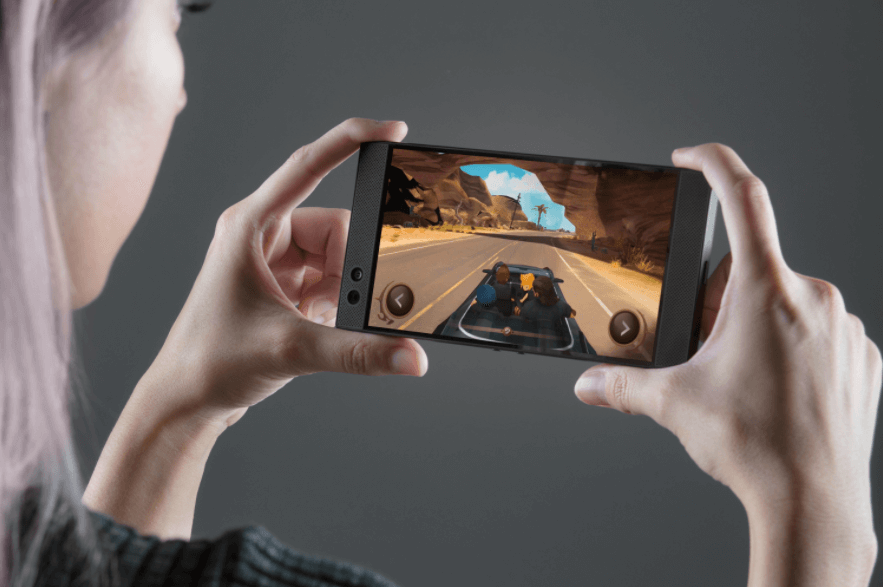 The Razer Phone also has a one-of-a-kind built-in speaker system. These front-firing speakers and dual amplifiers are built with Dolby ATMOS. Not to mention that THX guarantees audiophile quality sound for your entertainment when using Bluetooth headphones.
Though, there are some downfalls. One, there isn't a headphone jack on the Razer Phone. This phone's sound system is 100% Bluetooth operated. Bluetooth is great and all, but there are a few complications you'll notice when enabling Bluetooth for too long, such as:
Battery drain
Slow data connection
Poor security
No headphone jack also means no support for a lot of gaming headsets, which most pro gamers wear while gaming to cancel out background noise as well as enhance their gameplay experience.
For Razer to build the first revolutionary "gaming phone," you'd think they would include something as minor as a headphone jack. Don't get me wrong here, the sound system they built into the phone is incredible in itself, but it doesn't seem appropriate for gaming. You can always use Bluetooth headphones, but they're not exactly the best things in the world.
The Razer Phone is also not waterproof, has no HDMI connectivity, doesn't have a removable battery, and lacks a dual SIM.
Because you're able to play games on nearly every phone in the market right now, we've got to wonder if the Razer Phone was made for show (and popularity). Then again, Razer has been making some pretty amazing products that we'd never thought to even use, such as a 3-screen laptop known as "Project Valerie".
There comes a time when you have to wonder… "Why?"
Do We Need a Gaming Phone?
Since 2011, mobile gaming has gone up nearly 40%. In fact, nearly 56% of the US population was playing mobile games in 2016.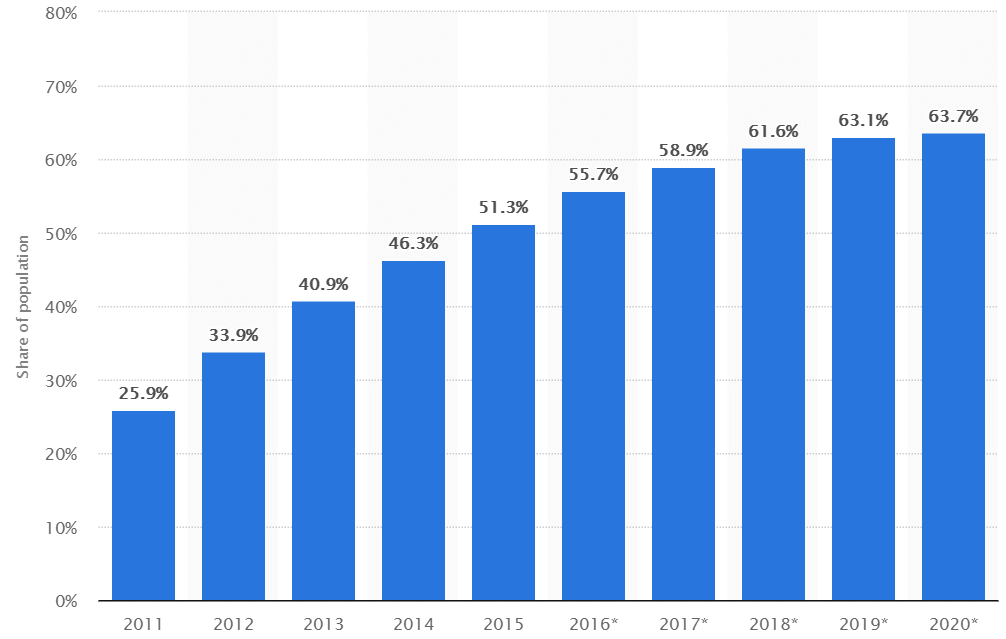 By these stats alone, we can definitely see that mobile games are a serious market that's constantly getting bigger and bigger.
Think back to the year 2000. If you had a mobile phone, you probably played "Snake" daily. The objective was somewhat simple. You were to maneuver the snake around the screen to "eat" the mouse, while avoiding hitting the walls (or the snake itself).
The first mobile game that really made a dent in the mobile gaming foundation was "Angry Birds" (which came out in 2009). Not to mention, the game was free!
In 2015, Samsung completely changed the game (literally) with virtual reality, after releasing the Gear VR. This allowed you to experience an up close and personal 3D virtual environment. The only thing this VR headset is lacking is the walking-around experience more advanced headsets on PC are offering.
All of a sudden, in 2016, augmented reality games quickly formed. When Pokémon Go first came out, millions of gamers emerged from their homes to catch their favorite Pokémon. Some even traveled abroad to "catch them all!"
Pokémon Go developer Niantic Labs had so much success with their first augmented reality app that they've teamed up with Warner Bros. and J.K. Rowling to create Harry Potter: Wizard's Unite.
So, to our original question – do we need a gaming phone?
Based on what we've seen up to this point… probably. If we want mobile gaming to appeal to more "hardcore" gamers, we need hardware that's strong enough to handle the best games the industry can offer.
Unless smartphone manufacturers are given a reason to innovate and put that much power in our pockets, that may never happen. But with a serious interest in mobile gaming, and pioneering technology like the Razer phone, companies will be given a reason to invest more resources into creating a true gaming phone.
But, that leads to another important question…
Can Mobile Phones Become the Ultimate Gaming Platform?
If you think about it, "mobile" games have always been a part of us. The only difference is that instead of a smartphone we had the Gameboy, Sony PSP, or Nintendo DS.
Thanks to Android and iOS developers, we no longer have to insert the game we want to play into a cartridge. All we have to do is touch the icon of the game we're interested in at the time and voila! Instant gameplay.
There's always been a disconnection between PC, console, and mobile gamers, however. Touch screens lack the physical feedback gamers need from a controller (or keyboard) with physical buttons, which makes delicate movements turn clumsy and frustrating.
That said, there are some mobile game developers that have managed to surpass this challenge and have created highly-addictive games.
Mobile vs. Handheld
When Nintendo first released the Wii in 2006, their sales skyrocketed. They were able to rake in over 101 million dollars, which outsold all previous consoles made.
After the Wii, however, Nintendo's revenue nearly hit rock bottom. They had made less money in 2012 with a brand new system, the WiiU, than they had made with their previous entertainment systems.
In 2017, they dug themselves out of this money pit by creating their first ever gaming console hybrid - the Nintendo Switch.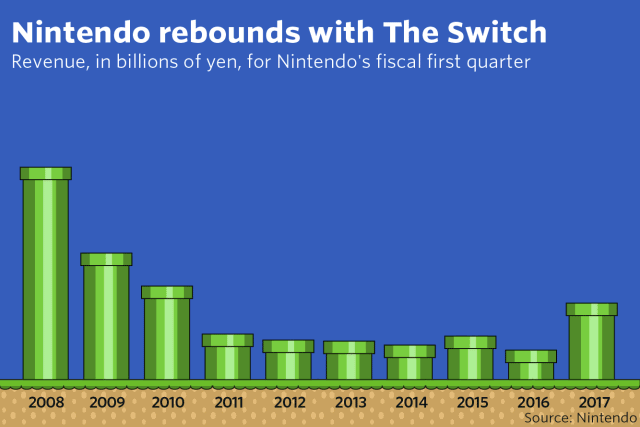 Since its introduction in March, the Nintendo Switch has sold over 4.7 million units (as well as 13.6 million games). In fact, the demand was so strong for the Switch in the beginning that Nintendo was unable to keep the console on shelves.
Nintendo's stock rose nearly 60% since March 3 and it'll only continue to rise as new games for the Switch are made.
While it is interesting, the Switch obviously isn't a smart phone. So that brings the question – can mobile gaming and smartphone gaming live side by side? Or will one beat the other?
Honestly? It's hard to tell.
The Switch, while an amazing console with 2 of the world most popular franchises (Zelda and Mario), otherwise hasn't become a major platform for serious gamers. And so many people, gamers and non-gamers alike, have smartphones.
This leads us to believe dedicated gaming smartphones may push out the competition and gain some serious traction. Especially if gaming accessories, mainly mobile controllers, are released alongside them.
Then there's the next piece of the puzzle…
Mobile Esports
In order for mobile gaming to become "serious," there needs to be a shift in perception of what mobile games are.
Historically, mobile gaming has been seen as a simple way to pass the time and no one took it seriously.
I would argue, however, that in order to shift public perception of mobile gaming, mobile Esports need to become more prevalent.
For example, mobile-only game "Mad Skills Motocross 2" decided to integrate skills-based prizes in 2016, which allowed players to wager money on their race times versus other real players. After only 10 months, over $900,000 was awarded in prize money, with some of the top-ranking players earning as much as $6,000 a month. What's more surprising is the fact that these players are not "pro-level" gamers.
The top players on Mad Skills Motocross usually only play for 2-3 hours out of their day. Whereas "pro-level" PC gamers play nearly 8-10 hours daily to maintain their pro-level status.
As mobile Esports become more popular, gamers will invest more time and begin to take these mobile games more seriously.
What's Holding Back Mobile Gaming?
For years, mobile gaming has been on the cusp of becoming the go-to platform for various gaming developers. Which makes you wonder: "What's the holdup?"
For a while, game developers were worried that mobile games weren't able to bring enough revenue in. However, 2017 has shown that mobile games are starting to kick-off, raking in more money than console and PC.
These stats hint at one thing: mobile gaming may be the future of gaming.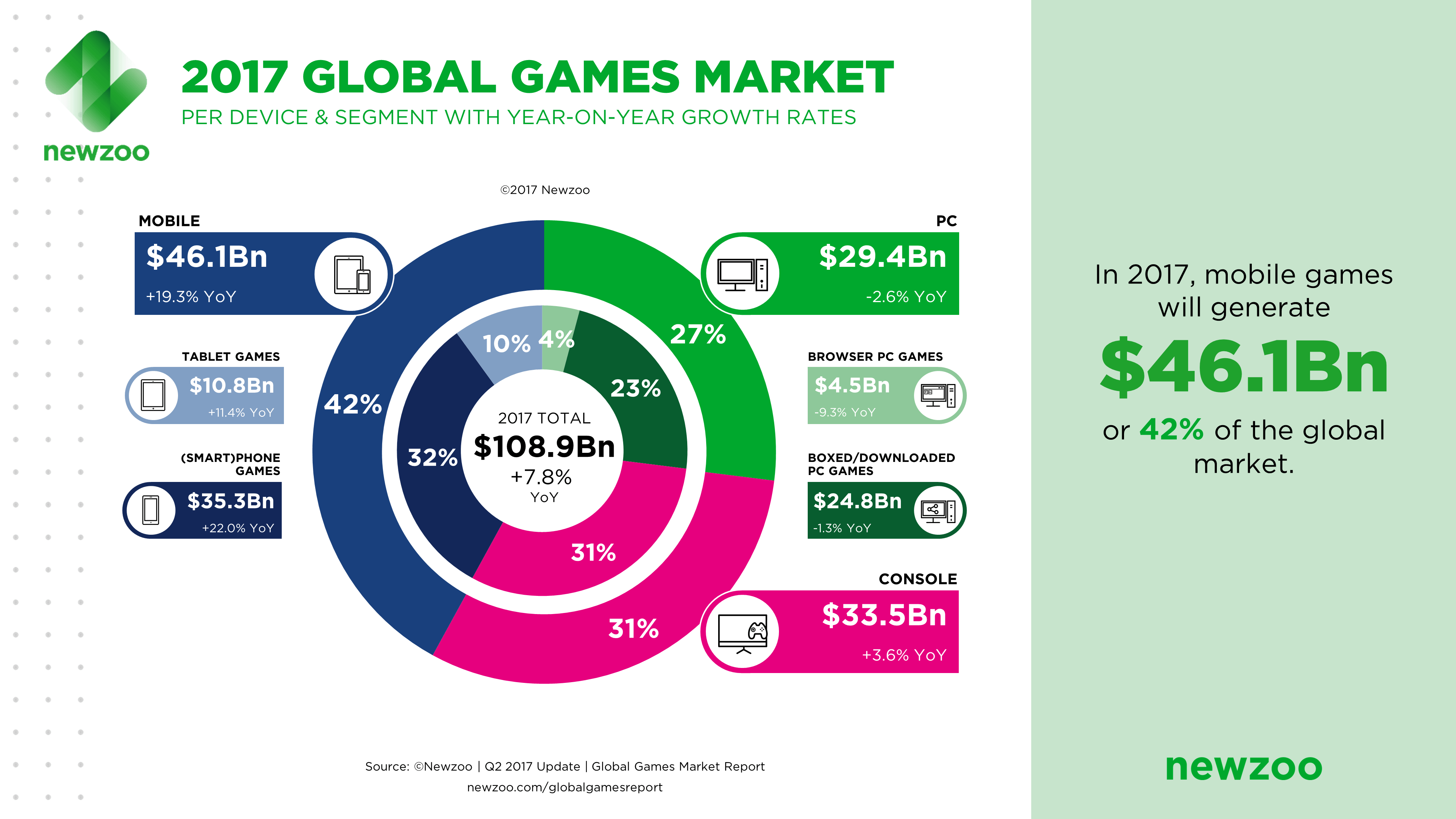 Another problem with mobile games are intellectual property rights, and just how easy it is to create copies of successful games.
Take for example the popular (and very addictive) game, Flappy Bird. After Flappy Bird was released, thousands of competitors created "clones" in attempts to cash in on its success.
In some cases, clones of Flappy Bird became more popular than the original game (Flappy Bieber, anyone?). This, in turn, caused the developers to take the original Flappy Bird game down.
Promotion is also a huge issue when it comes to mobile games. Google Play often promotes the "Top-Ranking" games rather than promoting new games to users. Generally speaking, most users are more inclined to try a game if it's free, which in turn, is what makes these games popular.
Games like Hearthstone, however, are promoted by well-known companies with huge budgets, and are shared daily through their Twitter feed, Facebook, and even though it's sister-game World of Warcraft.
Last but not least, mobile games have become oversaturated. There are hundreds of thousands of games to choose from and hundreds more are being submitted each month.
It can be hard to get into a game when a new one comes out the very same day, especially when the new game promises to be "bigger and better than ever before!"
Conclusion
All-in-all, mobile gaming is indeed "bigger and better than ever before".
Between making more money than any other gaming platform and huge advances in mobile technology, mobile is making a stand to shift public perception and becoming a serious gaming category.
But are "gaming phones" required? Should smartphones become another dedicated gaming console?
Well, it depends on how much power we need to play the latest and greatest games. If there's a gap (and currently, there is), then we need to seriously consider the idea of a dedicated smartphone with enough power for gamers.
And considering that mobile gaming is the biggest money maker in the industry right now, and nearly everyone has one, it's more than likely that the Razer Phone won't be the last "gaming phone" on the market.
Raid: Shadow Legends
Collect 400+ Champions & Fight For Glory