Our Top FPS Games of 2022 and 2021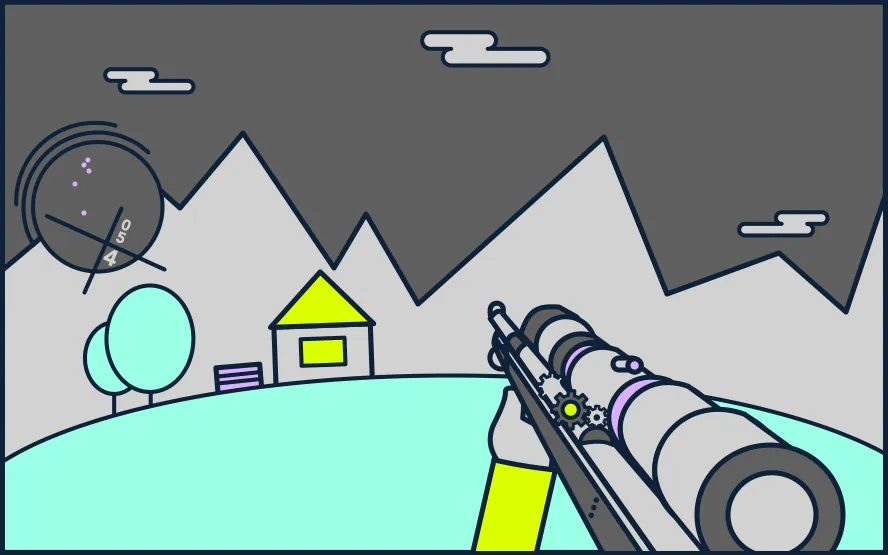 First-person shooter (FPS) games are some of the most engaging and popular video gaming genres.
So come on and explore their mechanics, the best FPS games 2022 offered, as well as the most successful FPS games released the year before. If you are interested in learning about the most updated information on the genre, check out the best FPS games in 2023.

FPS games have been a hugely successful sub-genre of shooter video games for many years now.
With its roots dating back as far as 1992 following the release of Wolfenstein 3D and Doom the subsequent year, FPS games have been some of the most commercially successful franchises in the last couple of decades – alongside survival games and simulation games.
The emergence of next-generation 3D and pseudo-3D visuals has since brought new layers of immersion to the FPS games genre, as has the prospect of multiplayer gaming, with massively multiplayer online FPS (MMOFPS) titles enabling hundreds if not thousands of gamers to exist on the same map in real-time.
What Makes a Video Game an FPS?
A video game falls under the FPS games umbrella if the game is played from the protagonist's point of view. Essentially, an FPS game will enable gamers to see exactly what the virtual protagonist would see and do if the game were real life.
You might see the protagonist's arms and legs on-screen, particularly if you are controlling them in combative situations like warfare-themed games. FPS games are commonly played in either single-player story mode or in multiplayer mode.
The former is the default setting, but multiplayer elements have increasingly emerged in the best FPS games based on the ever-improving speed and reliability of online connectivity.
Is Fortnite an FPS game?
Contrary to popular belief, Fortnite should not be placed in the FPS games category. In fact, Fortnite is a third-person shooter, as the visual angle is positioned behind the shoulder of a player's in-game protagonist.
It could even be considered a survival game, given that it's a 100-player battle to the death.
And now, to the nitty gritty - our top picks of FPS games released in the last 12 months, and a look ahead to this year's delights.
Check out below our favorites for PC, console, Android, and iOS to play from a first-person perspective.
The top 5 FPS games of 2021
Halo Infinite - the long-awaited next release in the Halo series from 343 Industries. As the sixth iteration of the Halo franchise, Infinite quickly became one of the most popular FPS games in 2021 despite its November release. The single-player campaign sees you assume control of Master Chief in his quest to overcome the enemy on Zeta Halo. A recent mod has also made it possible to play this in third-person perspective too.
Back 4 Blood - the brainchild of Turtle Rock Studios – the masterminds behind the Left 4 Dead series – Back 4 Blood was one of the most successful FPS games in 2021. Immerse yourself in the four-player cooperative campaign, with fast and frenetic gameplay that leaves you little time to pause for breath in your quest to eliminate the Ridden and reclaim our planet.
Call of Duty: Vanguard - Sledgehammer Games and Activision returned once again with another stellar addition to the Call of Duty franchise. Vanguard is a massive FPS game and the 18th version in the overall series. The single-player mode is set towards the end of World War Two's European theater, focusing on the emergence of "special forces" given a brief to uncover and destroy Nazi projects.
Deathloop - Arkane Studios' Deathloop was a double Game Award winner for "Best Art Direction" and "Best Game Direction" – and it's easy to see why. It's one of the best FPS games in recent memory. You assume the role of an assassin named Colt – a man trapped in a time loop with a brief to assassinate eight "Visionaries" before the clock strikes midnight. There's also a multiplayer option, allowing you to take control of time loop protector Julianna.
Far Cry 6 - the long-awaited successor to the 2018 hit Far Cry 5. This action-adventure FPS sees players enter the game as a local "Yaran", tasked with battling to liberate your country with guerrilla warfare. It is primarily inspired by the Cuban Revolution of the 1950s, covering the issues of imperialism, fascism, and political fairness.
The top 5 FPS games of 2022
Tom Clancy's Rainbow Six Extraction - an online multiplayer FPS game that brings tactics to the forefront of gameplay. Marketed as a spin-off of Rainbow Six Siege, this cooperative multiplayer game could rival the leading MMOFPS games for fast-paced action. It's your remit to enter an alien-infested zone to rid the planet of these parasites known as "Archæans".
Redfall - Arkane Studios' FPS game is slated for release in September 2022. Backed by the award-winning developers behind successful FPS games like Prey and Dishonored, Redfall is sure to be another hit. The trailer has been revealed, showcasing the game mechanics and the plotline. Players will have the choice of four playable characters, each of which has its own unique attributes that can be useful to fight the AI-controlled vampires, as well as human-controlled enemies in the multiplayer game.
ExoMecha - TwistedRed's ExoMecha is a legit MMOFPS title, which is eagerly anticipated among PC and console gamers. Described as a "next-generation" multiplayer, this MMOFPS transports you into the white heat of the battle of "OMECHA". It is a free-to-play competitive FPS game, which sees combat take place on an unspoiled planet, complete with unique environments.
Shadow Warrior 3 - The sequel to Shadow Warrior 2 finally reared its head on March 1, 2022. Released on PC, PS4, and Xbox One, Shadow Warrior 3 sees series protagonist Lo Wang return to our screens. Lo Wang's accidental release of a vicious ancient dragon has pushed civilization to the brink of extinction. It all rests on his shoulders to kill the dragon and restore global parity.
Starfield - the critically acclaimed creators of Fallout 4 and The Elder Scrolls V: Skyrim are back with a bang this year. Starfield, due for release in November 2022, is expected to provide a next-generation FPS gaming experience. Set within an entirely new universe, Starfield transports you to "The Settled Systems", where the Freestar Collective and the United Colonies embark on a ferocious and unforgiving colonial war.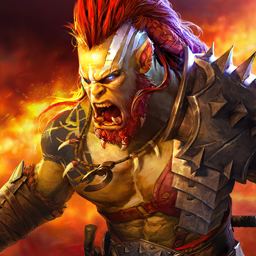 RAID: Shadow Legends
Collect 700+ Champions & Fight For Glory