La nostra classifica dei migliori giochi FPS del 2021 e del 2022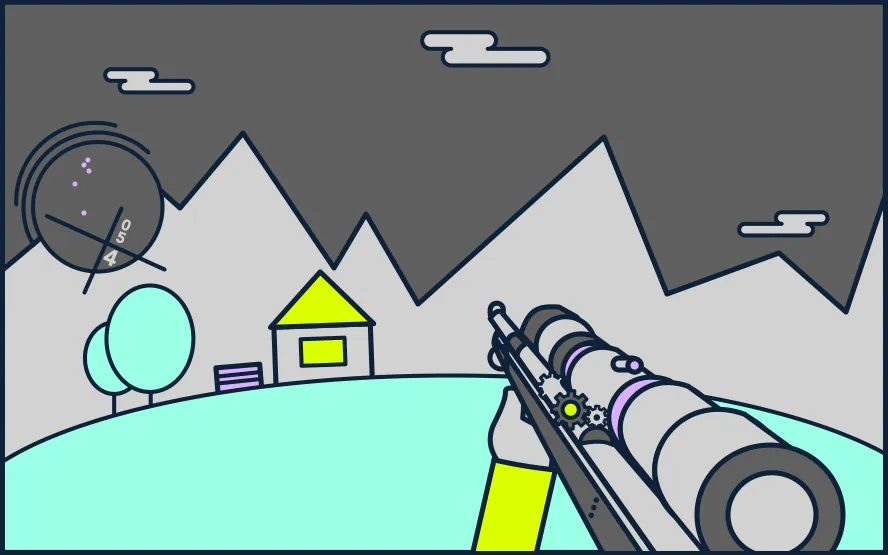 Il First Person Shooter, noto anche come FPS, è uno dei generi di videogiochi più popolari e coinvolgenti del settore.
In questo articolo potrai scoprire la meccanica dei migliori first person shooter che ha da offrire il 2022 e farti un'idea anche di quelli che si sono distinti lo scorso anno.

Quello dei giochi FPS è un sottogenere di giochi sparatutto in prima persona che da diversi anni a questa parte riscuote un grande successo.
Le origini dei giochi FPS risalgono al 1992 con l'uscita di Wolfenstein 3D e di Doom l'anno successivo. I giochi FPS sono alcuni dei franchise di maggior successo commerciale degli ultimi vent'anni, al pari dei giochi survival e dei giochi di simulazione.
Da allora, l'emergere della grafica 3D e pseudo-3D di nuova generazione ha portato nuovi livelli di immersione nel genere dei giochi FPS, così come la prospettiva dei giochi multiplayer, con titoli FPS online multiplayer di massa (MMOFPS) che consentono a centinaia, per non dire migliaia, di giocatori di presenziare sulla stessa mappa in tempo reale.
Cosa distingue i giochi FPS dai comuni videogame?
Per ricadere nell'ambito degli FPS, un gioco deve essere disputato dal punto di vista del protagonista. In pratica, i giochi FPS consentono al giocatore di vedere esattamente ciò che vedrebbe e farebbe il protagonista virtuale se il gioco fosse dal vero.
A livello pratico il giocatore visualizza sullo schermo le braccia e le gambe del protagonista, specialmente nelle situazioni di combattimento come nei giochi di guerra. I giochi first person shooter online possono essere fruiti in modalità singolo giocatore o multigiocatore.
La prima è l'impostazione di default, sebbene nei migliori giochi FPS online sia accresciuta la presenza di elementi multigiocatore grazie anche alla velocità e all'affidabilità sempre più crescenti della connessione online.
Fortnite è un gioco sparatutto in prima persona?
Contrariamente a quanto si creda, Fortnite non dovrebbe essere considerato nella categoria dei giochi FPS online. Di fatto Fortnite è uno sparatutto in terza persona e lo si evince dal fatto che l'angolo visivo è posizionato alle spalle del protagonista del gioco.
Inoltre, avendo lo scopo di sopravvivere a una battaglia di 100 persone, potrebbe persino essere considerato un gioco survival.
Andando al nocciolo della questione, andiamo ora a scoprire la nostra top list dei giochi FPS online degli ultimi 12 mesi e di quelli che ci attendono quest'anno.
Non perderti i nostri giochi per PC, per console, giochi Android, free-to-play e giochi iOS preferiti da giocare da una prospettiva in prima persona.
I migliori 5 giochi First Person Shooter del 2021
Halo Infinite: è l'attesissimo release della serie Halo sviluppato da 343 Industries. Infinite, sesto arrivato della serie Halo, è diventato da subito uno dei giochi sparatutto in prima persona più popolari del 2021, nonostante il suo release avvenuto nel mese di novembre. Lo scopo del gioco prevede che si assuma il controllo di Master Chief nella sua missione di sconfiggere il nemico su Zeta Halo. Di recente è stata aggiunta una modalità che consente di giocare con una prospettiva in terza persona.
Back 4 Blood, nato da un'idea di Turtle Rock Studios (lo stesso sviluppatore della serie Left 4 Dead), è uno dei giochi FSP di maggior successo del 2021. Con questo gioco hai la possibilità di vivere l'esperienza di una campagna cooperativa composta da 4 giocatori in cui il gameplay veloce e frenetico ti lascerà poco tempo per fermarti a riprendere fiato nella missione di eliminare i Ridden e salvare il nostro pianeta.
Call of Duty: Vanguard: Sledgehammer Games e Activision sono tornati ancora una volta con un altro release stellare della serie Call of Duty. Vanguard è un FPS massivo, nonché il diciottesimo della serie. La modalità singolo giocatore è ambientata nello scenario europeo della fine della seconda guerra mondiale, incentrata sull'emergere di "forze speciali" a cui è stato dato il compito di scoprire e distruggere i progetti nazisti.
Deathloop, sviluppato da Arkane Studios, è stato vincitore di due Game Award, ovvero "Miglior Direzione artistica" e "Miglior Regia di gioco" ed è facile comprenderne il perché. È uno dei migliori giochi sparatutto in prima persona degli ultimi tempi. Il giocatore impersona i panni di un assassino di nome Colt, un uomo intrappolato in un loop temporale che ha l'incarico di assassinare otto "Visionari" prima che l'orologio scocchi la mezzanotte. Il gioco presenta anche un'opzione multigiocatore che consente di prendere il controllo della "protettrice" del loop temporale Julianna.
Far Cry 6 è l'attesissimo successore del tormentone del 2018 Far Cry 5. Questo FPS di azione e avventura consente ai giocatori di entrare nel gioco come "Yaran", incaricato di combattere per liberare il paese con la guerriglia. Si ispira principalmente alla Rivoluzione Cubana degli anni '50, trattando le questioni dell'imperialismo, del fascismo e dell'equità politica.
I migliori 5 giochi FPS del 2022
Tom Clancy's Rainbow Six Extraction è un FPS multigiocatore online in cui contano prevalentemente le tattiche nel gameplay. Commercializzato come spin-off di Rainbow Six Siege, questo gioco cooperativo multiplayer rappresenta un valido rivale dei principali giochi MMOFPS in quanto ad azione frenetica. Dovrai entrare in una zona infestata da alieni per liberare il pianeta da questi parassiti noti come "Archeani".
Redfall, gioco FPS sviluppato da Arkane Studios, il cui release è previsto per settembre 2022. Supportato dagli sviluppatori pluripremiati dei giochi FPS di successo quali Prey e Dishonored, Redfall sarà sicuramente un altro successo. Il trailer che è stato rivelato mostra le meccaniche e la trama del gioco. I giocatori potranno scegliere tra quattro personaggi de gioco, ognuno dei quali vanta caratteristiche uniche che serviranno per sconfiggere i vampiri controllati dall'IA, così come i nemici controllati dagli umani nel gioco multiplayer.
ExoMecha è un titolo MMOFPS, sviluppato da TwistedRed eatteso con impazienza dai giocatori di PC e console. Descritto come un multiplayer di "prossima generazione", questo MMOFPS ti trasporta nel cuore della battaglia di "OMECHA". È un gioco FPS competitivo gratuito, in cui il combattimento si svolge su un pianeta incontaminato, corredato di ambienti unici.
Shadow Warrior 3: il sequel di Shadow Warrior 2 ha finalmente fatto capolino il 1° marzo 2022. Rilasciato su PC, PS4 e Xbox One, Shadow Warrior 3 vede il protagonista della serie Lo Wang tornare sui nostri schermi. Il rilascio accidentale da parte di Lo Wang di un feroce drago antico spinge la civiltà sull'orlo dell'estinzione. Spetta a lui uccidere il drago e ripristinare lo status quo globale.
Starfield: gli acclamati creatori di Fallout 4 e The Elder Scrolls V: Skyrim hanno fatto il loro ritorno con il botto. Starfield, in uscita a novembre 2022, dovrebbe fornire un'esperienza di gioco FPS di ultima generazione. Ambientato in un universo completamente nuovo, Starfield ti trasporta in "The Settled Systems", dove il Freestar Collective e le United Colonies si imbarcano in una feroce e spietata guerra coloniale.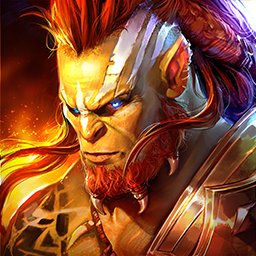 RAID: Shadow Legends
Raccogli 700+ Campioni & Battiti Per La Gloria