Los mejores juegos FPS de 2021 y 2022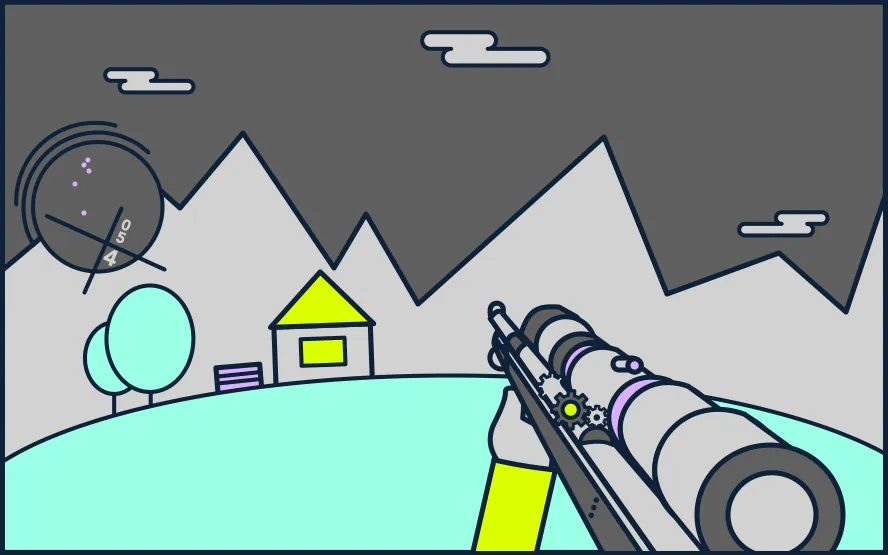 Los videojuegos de disparos en primera persona (FPS) son uno de los géneros de juegos más atractivos y entretenidos.
Por ello, vamos a analizar su mecánica, los juegos FPS que tuvieron más éxito el año pasado y los mejores FPS de 2022.

Los juegos FPS son un subgénero de los juegos de disparos que ha tenido mucho éxito durante las últimas décadas. Sus orígenes se remontan a 1992, cuando se lanzó Wolfestein 3D (Doom se lanzó al año siguiente).
En los últimos 20 años, los juegos FPS siempre han sido un éxito de ventas, junto con los juegos de supervivencia y de juegos de simulación.
El uso de gráficos 3D avanzados ha aumentado el nivel de inmersión en los juegos FPS, a lo que también ha contribuido el modo multijugador y los juegos FPS online masivos multijugador (MMOFPS), que permiten a miles de personas jugar a la vez en tiempo real.
¿Qué caracteriza a los videojuegos de disparos en primera persona o juegos FPS?
A los videojuegos de disparos en primera persona se juega desde el punto de vista del protagonista, es decir, en los juegos FPS los jugadores ven y hacen lo que vería o haría el protagonista en el mundo real. El jugador ve los brazos y las piernas del personaje en la pantalla; por ejemplo, al controlarlo en situaciones de combate en juegos de guerra.
Habitualmente, en los juegos FPS suele haber un modo de historia para un jugador y un modo multijugador. El modo de historia es el tradicional, pero, gracias a que la velocidad de procesamiento va aumentando y a que las redes online cada vez son más fiables, el modo multijugador ha ido ganando presencia.
¿Fortnite se incluye en la categoría de juegos FPS?
Contrariamente a lo que mucha gente piensa, Fortnite no debería incluirse en la categoría de juegos FPS. De hecho, es un juego de disparos en tercera persona en el que el jugador ve a su personaje desde atrás.
También podría considerarse un juego de supervivencia, ya que los jugadores (puede haber hasta 100) libran una batalla a muerte entre ellos.
Pero vayamos al grano: a continuación, desvelaremos la lista de los mejores FPS del último año, y hablaremos sobre los que vendrán en 2022.
No te pierdas los first person shooter que hemos seleccionado; entre ellos encontrarás juegos multijugador, juegos para PC, juegos para consola, juegos para Android y juegos para iOS.
Los 5 mejores first person shooter o juegos FPS de 2021
Halo Infinite - La esperada sexta edición del juego desarrollado por 343 Industries se convirtió rápidamente en uno de los juegos FPS más populares de 2021, a pesar de salir al mercado en noviembre. Si quieres jugar solo, en el modo de un jugador controlarás a Master Chief, que tiene la misión de derrotar a Zeta Halo. Cabe destacar que recientemente se ha creado un mod que permite jugar en tercera persona.
Back 4 Blood - Este título es una creación de Turtle Rock Studios (la desarrolladora responsable de Left 4 Dead) y uno de los mejores juegos FPS de 2021. El juego te ofrece la oportunidad de meterte de lleno en el modo cooperativo con tres jugadores más. Su endiablado ritmo no te dejará tiempo ni para respirar, pero, si te lo propones, podrás eliminar al Ridden y salvar al planeta.
Call of Duty: Vanguard - De nuevo, Sledgehammer Games y Activision nos ofrecieron una obra maestra de la saga Call of Duty. Vanguard, la 18.ª edición de Call of Duty, es un juego FPS masivo con un modo de un jugador que te transporta al final de la II Guerra Mundial, momento en el que se forman comandos especiales para destruir objetivos nazis.
Deathloop - Este juego de Arkane Studios ganó dos premios: mejor dirección de arte y mejor dirección, y es fácil saber por qué: es uno de los mejores FPS de los últimos años. El jugador se mete en la piel de un sicario llamado Colt, un hombre atrapado en un bucle temporal al que se le ha asignado la misión de asesinar a ocho "visionarios" antes de la medianoche. Además, hay un modo multijugador en el que se puede controlar a Julianna, la protectora del bucle temporal.
Far Cry 6 - En este esperado juego FPS —el sucesor del exitoso Far Cry 5 (2018)— empiezas controlando a Yaran, que debe liberar a su país peleando con tácticas de guerrilla. El juego se inspira en la revolución cubana de la década de 1950 y aborda distintos temas; entre ellos, el imperialismo, el fascismo y la justicia social.
Los 5 mejores juegos FPS de 2022
Tom Clancy's Rainbow Six Extraction - Se trata de un juego FPS multijugador online en el que emplear buenas tácticas es esencial. Este juego cooperativo FPS multijugador, un spin-off de Rainbow Six Siege, es uno de los juegos FPS online masivos multijugador con más ritmo que existen. Tu misión consiste en colarte en una zona repleta de alienígenas llamados "archæans" y liberar al planeta de su presencia.
Redfall - Está previsto que este juego FPS se lance en septiembre de 2022. Redfall —obra de Arkane Studios, la galardonada empresa desarrolladora que ha creado varios juegos FPS (como Prey and Dishonored)— será todo un éxito. En el tráiler, que ya ha salido, se ve la mecánica y la historia del juego. Se puede elegir entre cuatro personajes de juegos, cada uno de ellos con características únicas para enfrentarse a los vampiros (controlados por la IA) y a otros enemigos (controlados por jugadores humanos) en el modo multijugador.
ExoMecha - TwistedRed es la desarrolladora que ha creado este juego FPS online multijugador masivo, un título muy esperado entre los aficionados, tanto de ordenador como de consola. ExoMecha es un first person shooter de última generación y free-to-play que te transporta al fragor de la batalla de OMECHA, un enfrentamiento que tiene lugar en un planeta inexplorado de paisajes únicos.
Shadow Warrior 3 - Por fin, la secuela de Shadow Warrior 2 vio la luz el 1 de marzo de 2022. En Shadow Warrior 3, que salió para PC, PS4 y Xbox One, el protagonista, Lo Wang, regresa a la pantalla para liberar por error a un peligroso dragón milenario y poner a la civilización al borde de la extinción. Nuestro protagonista debe matar al dragón y salvar al planeta.
Starfield - Este año, los aclamados creadores de Fallout 4 y The Elder Scrolls V: Skyrim nos tienen preparada una gran sorpresa. Starfield, que saldrá al mercado en noviembre de 2022, se espera que ofrezca una experiencia de juego FPS de última generación. Además, está ambientado en un universo completamente nuevo y te transporta a The Settled Systems, donde el Freestar Collective y las United Colonies libran una cruenta guerra colonial.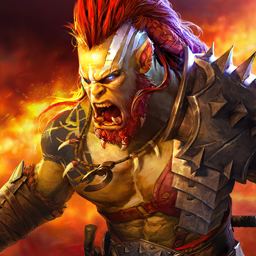 RAID: Shadow Legends
Colecciona 700+ Campeones y lucha por la gloria