Warum heißt es Ego Shooter?
Ego Shooter, bzw. First Person Shooter (FPS) gehören zu den spannendsten und beliebtesten Videospielgenres überhaupt.
Wir nehmen dich mit auf eine Erkundungstour der grandiosen Eigenschaften des Genres, zeigen dir die besten Ego Shooter Spiele, die du 2022 spielen kannst und schauen uns die erfolgreichsten Ego Shooter Spiele aus dem letzten Jahr an.
Ego Shooter sind schon seit vielen Jahren ein unglaublich erfolgreiches Untergenre der Shooter Games. Ob Multiplayer oder Singleplayer Shooter, sie warten immer wieder mit grandioser hitziger Action aus der Egoperspektive auf.
Ihren Ursprung haben Ego-Shooter Games in den 90ern, als 1992 Wolfenstein 3D und im darauffolgenden Jahr Doom herauskamen. Obwohl es inzwischen von Mittelalter-Spiele für PC über Free to Play Survival Games für PC bis hin zu MMORPGs und Open-World-Abenteuern eine unglaubliche Vielfalt an Game-Genres gibt, gehören eine Vielzahl an FPS Games zu den kommerziell erfolgreichsten Franchises der letzten Jahrzehnte – neben Survival Games und Simulationsspielen.
Mit dem Fortschritt der 3D- und Pseudo-3D-Grafiken der nächsten Generation werden Ego Shooter noch immersiver und lassen Spieler noch tiefer in die Action eintauchen. Genauso leisten jetzt auch Multiplayer-Titel ihren Beitrag zur Beliebtheit des Genres, die es durch Massively Multiplayer Online FPS Games (MMOFPS) ermöglichen, dass sich hunderte oder gar tausende von Spielern gleichzeitig auf demselben Schlachtfeld gegenüberstehen.
Was macht FPS Games aus?
Das wichtigste Merkmal eines Ego Shooters ist, wie der Name bereits vermuten lässt, der Blick aus der Egoperspektive. Dies bedeutet, dass du genau das siehst, was der virtuelle Protagonist innerhalb der Spielwelt sieht.
Damit siehst du zum Beispiel die Arme und Beine der Spielfigur. Das ist vor allem in Kampfszenen der Fall, wie sie etwa in Kriegsspielen viel zu sehen sind. Du kannst entweder im Singleplayer Shooter allein in den Kampf ziehen oder im Multiplayer Modus vieler Shooter Spiele online mit und gegen andere Spieler spielen.
Singleplayer Shooter gelten zwar als der Standard, doch durch immer schnellere und stabilere Internetverbindungen entstehen inzwischen auch immer mehr Multiplayer Ego Shooter Spiele.
Ist Fortnite ein Ego Shooter? 📢
Wer sich eins der besten Handyspiele downloaden möchte oder an PC oder Konsole in hitzige Kämpfe treten will, kommt heutzutage um das beliebte Spiel Fortnite kaum herum. Entgegen dem weit verbreiteten Glauben gehört Fortnite allerdings nicht in das Genre der Ego Shooter. Bei Fortnite, das eins der populärsten Spiele zum Spielen kostenlos ist, handelt es sich stattdessen um einen Third-Person-Shooter. Du siehst die Spielwelt hier nämlich aus einer Perspektive hinter dem In-Game Protagonisten.
Gewissermaßen kann es sogar als Survivalgame bezeichnet werden, immerhin kämpfen hier 100 Spieler alle gegen alle bis nur noch ein Überlebender übrigbleibt. Doch ob FPS, TPS oder Survival, das populäre Crossplay-Spiel steht auf der Liste der PC-Spiele kostenlos downloaden Vollversionen deutsch, übernimmt das Spitzenranking für die besten Spiele Apps für Android als kostenloser Free-to-Play-Titel und ist auch an Konsolen und im Cloud-Gaming beliebt.
Doch heute wollen wir uns auf die besten Ego Shooter konzentrieren, die in den letzten zwölf Monaten erschienen sind und einen Blick in die Zukunft werfen, auf jene heiß erwarteten Ego Shooter Spiele, die uns noch 2022 beglücken werden.
Das sind die besten Ego Shooter für PC, Konsole, Android und iOS, die dich in der Egoperspektive in erstklassige Action tauchen lassen.
89,997,040
RAID-SPIELER WELTWEIT. MACH MIT!
Welcher ist der beste Shooter 2021?
Halo Infinite – der lang erwartete neue Titel der Halo-Reihe von 343 Industries. Der sechste Teil des Halo-Franchise wurde schnell eins der beliebtesten Ego-Shooter aus 2021 – und das, obwohl es gerade einmal im November herauskam. In der Einzelspielerkampagne übernimmst du wieder die Kontrolle über Master Chief auf seiner Mission, die Gegner auf Zeta Halo zu besiegen. Durch einen neuen Mod ist es sogar möglich, in der Third-Person-Perspektive zu spielen.
Back 4 Blood – aus der Feder von Turtle Rock Studios, die Köpfe hinter der Left-4-Dead-Reihe. Back 4 Blood war eins der erfolgreichsten First Person Shooter aus 2021. Es wartet eine 4-Spieler-Coop-Kampagne, die dir mit einem schnellen, frenetischen Gameplay nur kaum Zeit zum Verschnaufen lässt, während du versuchst, die Ridden zu eliminieren und den Planeten zurückzuerobern.
Call of Duty: Vanguard – Sledgehammer und Activision haben sich mit einem weiteren grandiosen Titel des Call-of-Duty-Franchise zurückgemeldet. Vanguard ist ein riesiger Ego Shooter für PC und Konsolen und bereits der 18. Teil der gesamten Reihe. Der Einzelspielermodus versetzt dich nach Europa zum Ende des Zweiten Weltkriegs. Dort stehen die "Spezialeinheiten" im Fokus, die beauftragt wurden, Projekte der Nazis aufzudecken und zu zerstören.
Deathloop – Arkane Studios Deathloop hat bei den Game Awards gleich zwei Auszeichnungen abgestaubt: "Best Art Direction" und "Best Game Direction" gingen an den grandiosen Ego-Shooter, und das aus gutem Grund. Es gehört nämlich zweifelsohne auf die Liste für die besten Ego Shooter aus 2021. Du übernimmst darin die Rolle des Assassinen namens Colt, ein Mann, der in einer Zeitschleife feststeckt und versuchen muss, acht "Visionäre" zu eliminieren, bevor die Uhr Mitternacht schlägt. Der Ego Shooter hat auch einen Multiplayer-Modus, in dem du alternativ die Rolle der Julianna übernehmen kannst, die den Auftrag hat, die Zeitschleife zu schützen.
Far Cry 6 – der lang erwartete Nachfolger des populären Far Cry 5 aus 2018. In diesem Action-Adventure-Ego-Shooter übernimmst du die Rolle eines einheimischen "Yaran", der den Auftrag hat, im Guerrillakrieg sein Land zu befreien. Es basiert vorrangig auf der Cuban Revolution aus den 1950ern und bringt unter anderem Problematiken wie Imperialismus, Faschismus und politische Fairness zusammen. Das Spiel ist für PlayStation, Xbox und PC sowie im Cloud-Gaming verfügbar, sodass es sogar als iPhone und iPad Online Game und auf Android im Stream gespielt werden kann.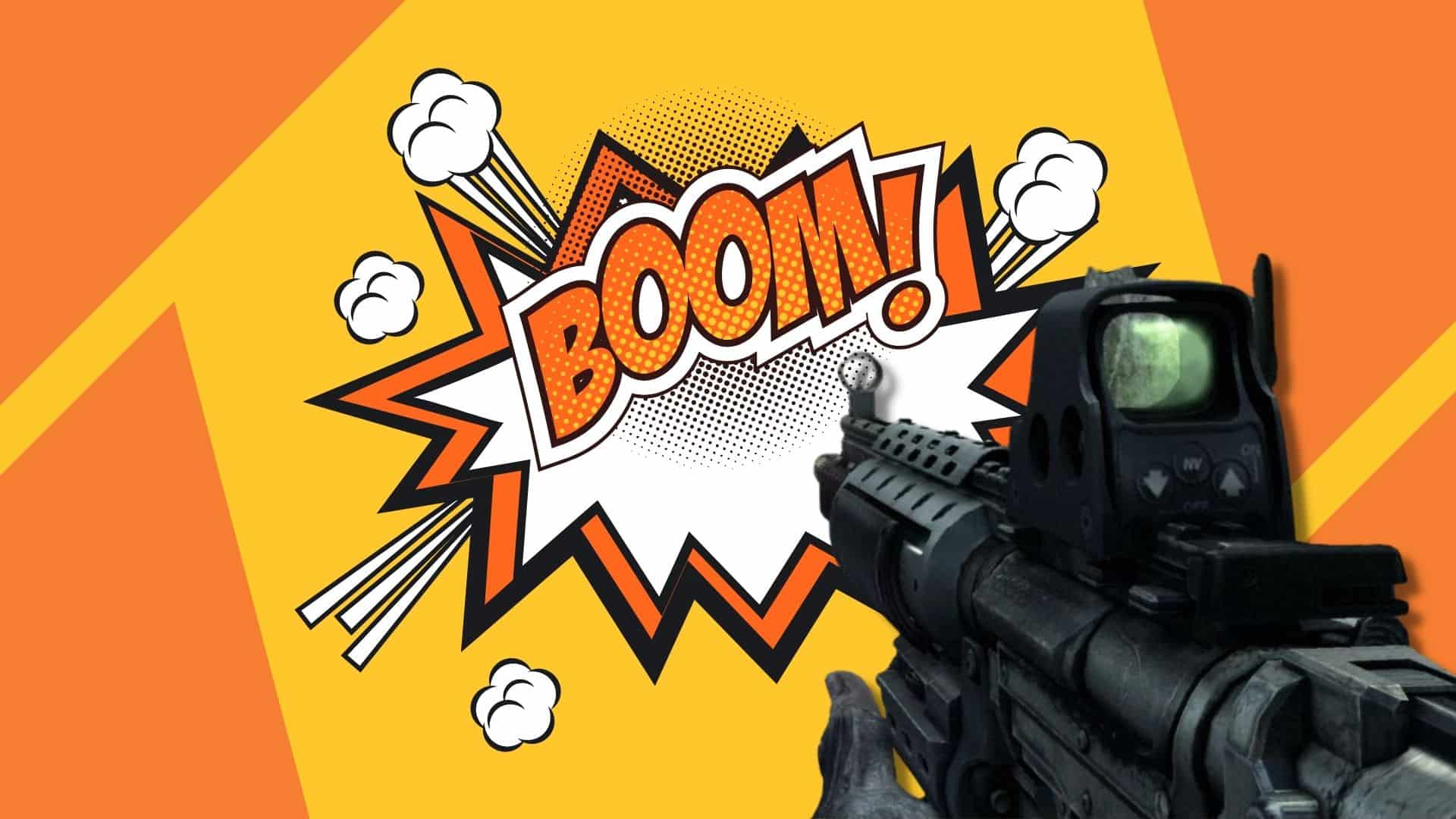 Welche Ego Shooter gibt es 2022?
Tom Clancy's Rainbow Six Extraction – ein Online Multiplayer Ego Shooter, in dem Taktik im Mittelpunkt des Gameplays steht. Als Spin-off von Rainbow Six Siege macht der Coop-Multiplayer-Titel den führenden MMOFPS-Games am Markt mit seiner hektischen Action Konkurrenz. Darin ist es deine Aufgabe, den von Aliens überlaufenen Planeten von den Parasiten namens "Archæans" zu befreien.
Redfall – Arkane Studios Ego Shooter soll im September 2022 erscheinen. Es stammt aus der Feder der renommierten Entwickler hinter erfolgreichen FPS Games wie Prey und Dishonored, sodass Redfall mit Sicherheit wieder ein Hit wird. Der Trailer wurde bereits veröffentlicht, der die Spielmechaniken und Story zur Schau stellt. Es wird sich zwar wahrscheinlich nicht um das beste Story Game handeln, doch in dem Multiplayer First Person Shooter ist für reichlich Action gesorgt. Du hast die Wahl zwischen vier spielbaren Charakteren, die alle ihre eigenen Eigenschaften besitzen, mit denen du die computergesteuerten Vampire und von anderen Spielern gesteuerte Feinde bekämpfst.
ExoMecha – TwistedReds ExoMecha ist ein MMOFPS vom Feinsten, das von PC- und Konsolenspielern bereits sehnlichst erwartet wird. Es wird als Multiplayer-Titel der nächsten Generation bezeichnet und versetzt dich inmitten der hitzigen Schlacht von "OMECHA". Es gibt nicht nur iOS Apps kostenlos, denn auch ExoMecha wird für die Konsole und PC als Free-to-Play gratis verfügbar sein. Das kompetitive FPS Game bringt spannende Kämpfe auf einem unberührten Planeten mit einzigartigen Umgebungen.
Shadow Warrior 3 – Das Sequel zu Shadow Warrior 2 erblickte am 1. März 2022 endlich das Licht der Welt. In Shadow Warrior 3 kehrt der Protagonist Lo Wang auf dem PC, PS4 und Xbox One auf unsere Bildschirme zurück. Nachdem Lo Wang aus Versehen einen bösartigen Drachen auf die Menschheit losgelassen hat, steht die Zivilisation am Rande der Auslöschung. Es ist seine Verantwortung, den Drachen zu töten und die Welt zu retten.
Starfield – dieses Jahr melden sich die renommierten Schöpfer von Fallout 4 und The Elder Scrolls V: Skyrim mit einem Paukenschlag zurück. Starfield soll im November 2022 erscheinen und eine FPS-Spielerfahrung der nächsten Generation mit sich bringen. Es erscheint auf der neusten Generation der Xbox-Konsolen und auf Windows, doch Play on Mac wird nicht unterstützt. Mit der Rechenleistung der neuen Konsolen versetzt dich Starfield in ein vollkommen neues Universum zum "The Settled Systems", wo sich die Vereinigten Kolonien und das Freestar-Kollektiv in einem grausamen und erbarmungslosen Kolonialkrieg befinden.
Ego Shooter sind nicht ohne Grund ein so unglaublich beliebtes Genre. Sie bringen jede Menge Action, frenetische Kämpfe und spannende Missionen auf unsere Bildschirme, in die wir in der Egoperspektive besonders tief eintauchen können. Diese Titel aus 2021 und 2022 sind echte Schmankerl, die jeder FPS-Fan ausprobieren sollte. Mit den anstehenden Releases für 2022 wartet wieder unaufhaltsame neue Ego-Shooter-Action vom Feinsten.