YouTube Gamers You Need to Watch: Legends, Established Stars, and Rising Talent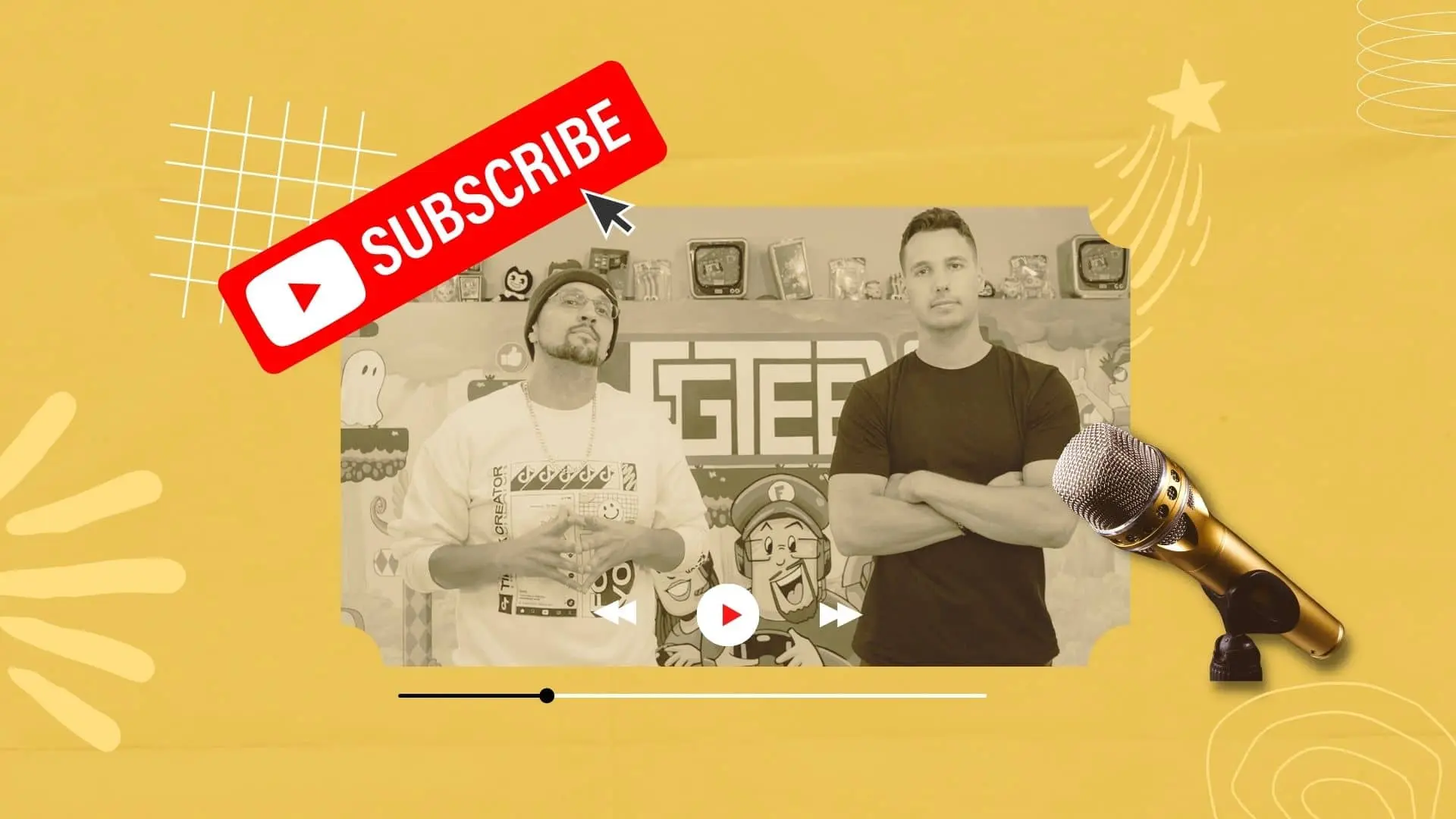 Gaming never stands still. The stars of today are unlikely to be the stars of tomorrow. Unless, of course, they're a once-in-a-lifetime talent. As such, the list of top YouTube gamers changes on a regular basis.
Yes, there are some perennial favorites that have been around for the best part of a decade. We all know who they are.


ON DESKTOP & MOBILE
However, amongst the old guard, there's a steady stream of rising stars. This guide aims to uncover some of the best YouTube gaming channels at the moment. By taking a dip in the fluid world of streaming, we've managed to fish out some hot picks. So, if you're eager to find out which gamer YouTubers you should be watching, here's our playlist!
Current Stars: YouTube Gamers You Probably Already Know
Looking forward is great but you can't ignore the past or, indeed, the present. There are some YouTube gamers that have stood the test of time and they're always worth mentioning. We all know PewDiePie, JuegaGerman, and Fernanfloo. However, among the elite, there are other prominent names within the YouTube gaming community.
In the past, we have already covered a few established stars (such as MMG, ESO, Bufarete and more), which you can read all about in our older post.
Rising Talent: The YouTube Gamers & Their Channels You Should be Watching
It comes as no surprise that 2020 was a bumper year for YouTube gamers and their gaming channels. With the world turned on its head, people were glued to their screens for countless hours. In fact, according to stats, gamer YouTubers attracted more than 100 billion hours of views in 2020! Driving the demand for YouTube gaming content were some rising stars in the business. Five of the top YouTube gamers to come out of this boom are:
FGTeeV
If it's wholesome, funny, and high-quality gaming content you want, look no further than FGTeeV. This YouTube gaming channel isn't hosted by one person. It's not even hosted by two. It's hosted by a whole family of gaming enthusiasts. First, you got, Duddy, also known as, Duddz aka FeeGee or even D.D.G. Then there is FGTEEV Moomy, his wife, and their sons Shawn, Chase, and Mike and their daughter Lexi - this really is a family affair.
The crew has more than 19 million subscribers and a staggering 20 billion channel views, which is pretty competitive in the world of YouTube gamers. Their content fuses sketch comedy with gaming and there are no boundaries. Indeed, unlike other YouTube gamers that focus on a single game or genre, anything goes on FGTeeV. From Xbox and Android games to Wii U and PlayStation products, this is the gaming YouTube channel to watch if you want fun and variety.
Flamingo
Flamingo, aka Albert, got started in 2017 and, today, he has more than 9.3 million subscribers. As you'd expect, gaming is the central focus of the channel and this guy loves all types of games. However, his main passion is Roblox games. What's neat about Flamingo is that he covers all aspects of Roblox games.
From new features such as voice commands to strategy and the backstory of the genre, he provides a fantastic entry point for viewers that have never encountered Roblox. Moreover, he likes to turn the camera back on himself and describe what it's like to have one of the best YouTube gaming channels online. This often makes for some candid and inspiring content.
Robin Hood Gamer
Gaming is a universal language and Robin Hood Gamer is a case in point. The Brazilian YouTuber has over 16 million followers and his Minecraft videos regularly surpass 1 million views within a few weeks of being released. That's impressive but not unheard of, but - Robin Hood Gamer publishes the majority of his content in Portuguese. Therefore, if you don't speak that language, you might not understand everything he's saying.
So, firstly, the fact he can build up such a fanbase in Portuguese is a testament to the gaming community's breadth and depth. A lot of people tend to forget that YouTube gamers and the industry, in general, don't always speak English. Secondly, it shows that people will tune in even if they don't understand what's being said. Robin Hood Gamer is extremely animated when he plays, making it all the more captivating. Combine this with great Minecraft action and it doesn't matter if you speak Portuguese or not.
ItsFunnneh
ItsFunnneh is another Roblox YouTube gamer who, like FGTeeV, likes to make things a family affair. She puts out a ton of varied content individually and with members of her family (known as the Krew). As well as Roblox, this Canadian streamer likes to play Minecraft.
What's neat about this channel is that it has interactive fan-based content and even hosts fun things like quizzes (about games, of course).
This combination of light-hearted entertainment and serious gaming has won ItsFunnneh the affections of the YouTube gaming community. In fact, it's won her and the Krew the affections of almost 8 million subscribers. That's not only helped them become some of the top YouTube gamers in the world but it's also allowed her to release her own mobile game: Eat with Krew!
LazarBeam
From down under to on top of the YouTube gaming world, Australia's LazarBeam is one of the industry's best. He likes to play a variety of games, including GTA, Fortnite, and Minecraft. His irreverent style is indicative of Aussie humor. Regardless, don't discredit this guy's gaming skills. He's not become one of the best YouTube gamers by luck alone, and has the skills to back it up.
You can see just how good he is in his live replays and strategy breakdowns. However, that's not the end of LazarBeam's talents. He loves creating memes and funny skits. Basically, he loves to have fun and make his channel as interesting as possible. This is a winning formula that's earned him more than 18.9 million subscribers.
Gamers, YouTube & a Peak to the Future
And there you have it. We expect 2022 and onwards to be no exception when it comes to exciting YouTubers. Whether you like variety streamers or something more focused, there are plenty of choices to pick from to suit your gaming needs.
YouTube Gaming Channels FAQ
Who is the most famous YouTube gamer?
The most famous YouTube gamers of all time are Felix Arvid Ulf Kjellberg aka PewDiePie, and Germán Garmendia aka JuegaGerman. Between them, these two YouTube gaming stars have more than 150 million subscribers.
Who is the no. 1 gamer Youtuber?
The number one YouTuber gamer based on subscribers alone is PewDiePie. The Swedish star has over 100 million YouTube scribers and has earned millions from his gaming exploits. However, you should check out all of our top picks and more to find your favorite.
Who are the funniest gamers on YouTube?
There are plenty of funny YouTube gamers online, but many people regard Daniel Middleton (aka DanTDM) as one of the best. Other hilarious streamers to look out for are H20Delirious and Daniel Hardcastle (aka OfficialNerdCubed).
Who are the top gaming YouTubers?
Some of the most popular YouTube gamers are PewDiePie, FGTeeV, Robin Hood Gamer, and JuegaGerman. Basically, there are plenty of gaming streams out there, so you just need to find the people and content you're the most interested in.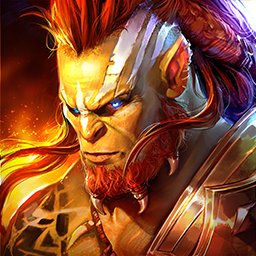 Raid: Shadow Legends
Collect 400+ Champions & Fight For Glory