From Food Freebies to Relationship Woes: MMG on the Perks and Perils of YouTube Fame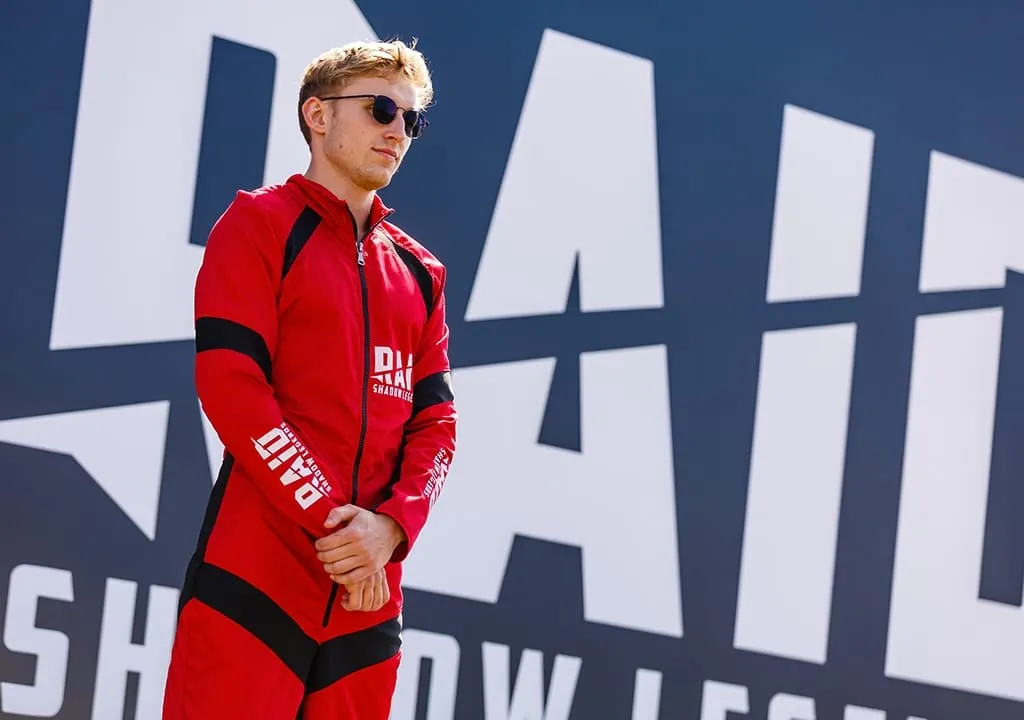 So many of us can't help but imagine what it would be like to be rich and famous. After all, being able to go to the hottest parties, drive the fastest cars, and live a life of luxury would just be too good to be true.
However, for YouTube star and Raid: Shadow Legends fan MMG, the first signs of his growing fame emerged in a rather different manner. Taking part in a Q and A at Plarium's Kharkiv studio, he smiles when he is described as being at "free Chick-fil-A sauce level fame now".

"Somebody must've seen my tweet where I did get a couple, two little free packets of Chick-fil-A sauce from a guy who recognized me," he explains. However, while he admits getting some praise and adulation is pretty good, there are other perks to his rising profile too.
He said: "On the flight here actually I saw a fan who was headed back to Saudi Arabia, so that's probably the best part of it. If you ever get down on yourself like in this world and you don't feel like making content, if you just step outside for a little bit, meet somebody you know, then it's pretty incredible."
Building a major presence
MMG, or Madden Mobile Gods, is the Youtube name Matt Meagher chose. Pretty incredible is a fairly accurate way to describe Matt's rise across the past few years, with his YouTube channel boasting more than 1.4 million subscribers at the time of writing.
His journey with the platform actually started back when he was 14, playing a game called Matt and Mobile; which was essentially Madden for smartphones. The title featured a virtual currency and, during his freshman year at high school, MMG had so much of it that he started selling it to friends.
"I got so good at selling that virtual currency that I made an Instagram account called Madden Mobile Gods, which is where MMG comes from, Madden Mobile Gods. Not a lot of people know that", he explained.
"If you make a YouTube video about making the virtual currency, you could sell a lot more of it. So my first ever YouTube video was a guide on how to make the virtual currency just so I could sell more of the virtual currency for, like, iTunes gift cards. But then all of a sudden that video did really well for no reason and the rest is pretty much history."
Getting the balance right
A particularly intriguing part of MMG's life is how he is running such a successful YouTube channel, even though he is currently still at school. This, of course, leads to the inevitable question – how does he cope and ensure he is devoting enough attention to both? One thing that helps is, undoubtedly, that his passion for making content remains as strong as ever.
He outlines: "Making videos and entertaining people is something that I enjoy doing, so it's not so hard to manage it because I kind of want to do it anyway.
"I will admit though, I don't go to school that often, I think school takes a little bit of a hit, but I still did pretty well in school, but I think I could be doing better if I wasn't doing YouTube. I still have YouTube up on that priority list, but don't tell anyone that one though, and don't tell my mom that one specifically!"
MMG adds that recognition is also becoming more and more common around school, with his senior status having an impact in that regard.
He explains: "I do get recognized at school, especially now that I'm a senior because a lot of my audience is about three or four years younger than me."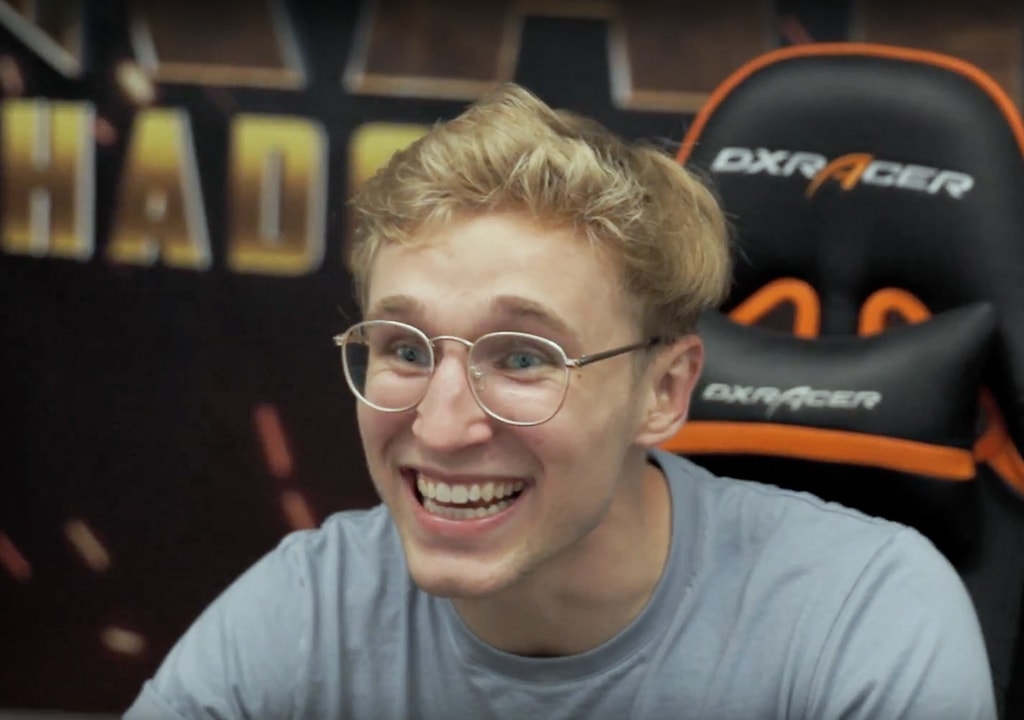 Living in the spotlight
During our interview, MMG revealed some of the things that are not so easy when you hit the big time on YouTube. One issue we had to ask about was how it feels to be so open about your personal life, and he admitted that it has not always been straightforward.
He revealed how the all-encompassing nature of working and posting content on YouTube means he does not get to spend time with friends as much as he would like, and also added how it was tough when he broke up with his first girlfriend, Bella, who had featured in his videos for around 18 months. Looking back, he is fairly candid about the fact it was hard.
He said: "It was so not fun because my whole comment section was making fun of me, and I was actually kind of upset about it. I was like, 'Guys, stop please, stop', but they didn't obviously. And after about three months when I was comfortable talking about the relationship and stuff like that, then it became really funny.
"I actually feel bad for my ex-girlfriend. We still talk, but one of the running jokes on my channel is just mentioning Bella. In fact, when I came on this trip and I told everyone I was going to Ukraine, they said, 'Oh Bella's in Ukraine, that's cool'."
Major high points
However, while there have been harder times, there have certainly been many high points that MMG has got to enjoy across recent years.
He revealed how probably the coolest thing to have happened so far was being invited by the Dallas Cowboys to watch a game in a suite before going out onto the field afterwards. Dreams came true that day, with MMG outlining: "It was just so incredible because, when I was a kid, you would go to these games, and you so badly wanted to go out on the field and meet the players, and it was something that I was invited to do."
However, his interest in sports goes beyond just NFL, and while he loves WWE – his stage name would be Pappa Meegs, fact fans - he has also had some great opportunities in the world of basketball too. Asked how well he thinks he would do in the women's NBA, he revealed how he once played one-v-one against a female division-one collegiate basketball player from Central Michigan. The result? He explained: "I lost. It was 8 to 11, okay, so I bet you if I got 15 minutes in the woman's NBA, I could score 4 points."
Discussing the men's game, MMG admits he would be "terrified" of playing but revealed he holds a proud record on NBA courts.
He explained: "One time I was at Detroit Pistons Stadium and they let a fan shoot a 3-point shot. I got to shoot it, and I was in 8th grade, this was totally random, and I one hundred percent made it. So, as for all the shots that I've made on an NBA court, I'm one-for-one, one hundred percent. That's all I'm gonna say. I'm not bragging – but I might be bragging."
Love what you do
Moving the topic of conversation on from sports to video games, we know that MMG is a big fan of Raid: Shadow Legends, but we wondered which other titles he regards as absolutely essential? Faced with the conundrum of picking just two games to take onto a desert island, he opted for Elder Scrolls Oblivion and Skyrim – and even revealed he has probably logged more hours on them than on Madden.
But while his love for Elder Scrolls runs deep, does MMG ultimately feel the same about YouTube and, more importantly, does he see it as a career? While he admits that he never has, he accepts that his thinking has changed as time has gone by.
He said: "This is so sad to say, but I just figured it would kind of fizzle, you know. Like, it was super fun to play video games online and, as I got into college, I figured one of these years it just won't be worth my time. I guess…I'm going to keep doing this until I no longer love doing it."
Finally, does MMG have any advice for younger fans who want to replicate this success and reach the free Chick-fil-A sauce level of fame or beyond?
"My number one piece of advice is you should only be doing something like this if it's something you're passionate about," he outlines.
"Find something you love and consistently upload quality content that you are proud of, and if it doesn't do well, it doesn't do well, but you love what you are doing anyway, so it's cool by you."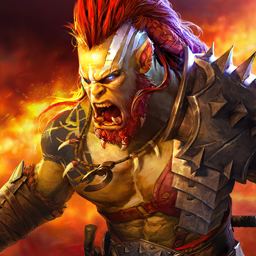 RAID: Shadow Legends
Collect 700+ Champions & Fight For Glory