Behind the scenes of Throne: Kingdom at War - "That Feeling When"

Plarium recently launched a new marketing campaign for Throne: Kingdom at War - its latest Massive Multiplayer Online Strategy game on mobile. The campaign, titled "That Feeling When", stars four of the world's leading athletes from various sports: Hockey player Alexander Ovechkin, MMA fighter Anderson "The Spider" Silva, soccer player Fernando Torres, and basketball player Tony Parker. These four superstars donned medieval armor and posed for a series of photo shoots with one goal in mind - to personify "that feeling when" you win. I'd say they nailed it.
Throne: Kingdom at War is the newest game from the makers of the hit mobile title Vikings: War of Clans. Where Vikings took players to the beautiful and savage Northern Kingdoms to take the role of powerful Viking Jarls, Throne casts them as city builders and warlords in an alternative take on one of mankind's darkest eras. It's a complex and demanding game, and victory depends on constant improvement and meticulous planning. In order to get ahead and achieve victory, players must also cooperate in teams or "Orders". Your fellow players watch your back, help you out, and coordinate with you on military actions against in-game rivals. Alliances are formed and friendships betrayed as every Lord fights to be the one true ruler the Kingdom, using both steel and strategy.
As a deep multiplayer strategy game, Throne: Kingdom at War emphasizes strategic thinking, as well as teamwork and leadership skills. Since these are actually integral parts of being a successful athlete, "That Feeling When" campaign seems like the perfect fit, in both its concept and the amazing athletes chosen to represent it. To celebrate the release of the new campaign, we decided to give you peek behind the scenes at the ideas, experiences, insights and challenges we and the athletes had during production.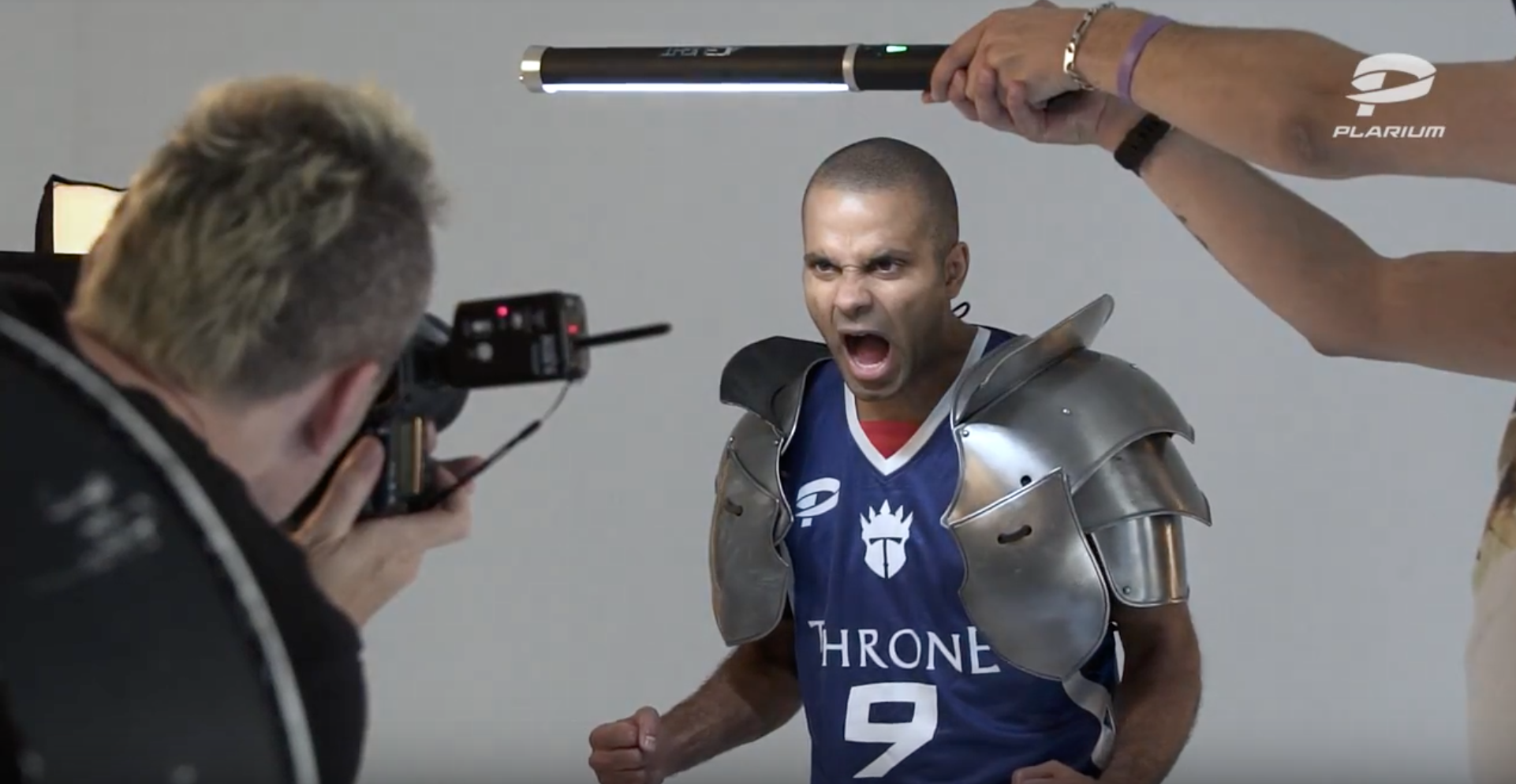 The Idea Behind the "That Feeling When" Campaign
The main idea behind the "That Feeling When" campaign is to tie the emotions an athlete might have out on the field or in the ring, to the feelings Throne: Kingdom at War players experience while they're playing the game. In other words, we wanted to show how both gamers and athletes share the same basic experiences while playing. Our game is highly competitive and requires plenty of dedication to be among the best there are, and we think that these are exactly the qualities Silva, Torres, Ovechkin and Parker represent. Emphasizing these aspects of Throne helped us bring out the defining features of our new game.
So once this connection was established, we came up with the idea of using the popular internet meme - That Feeling When - as the means of conveying that connection. The phrase itself is both catchy and familiar, and therefore resonates with a large crowd. Beyond the obvious potential of "going viral" when using a well-known meme, or generating what we call "word of mouth", we also believe that this combination between internet culture and sports culture is the perfect embodiment of our audience.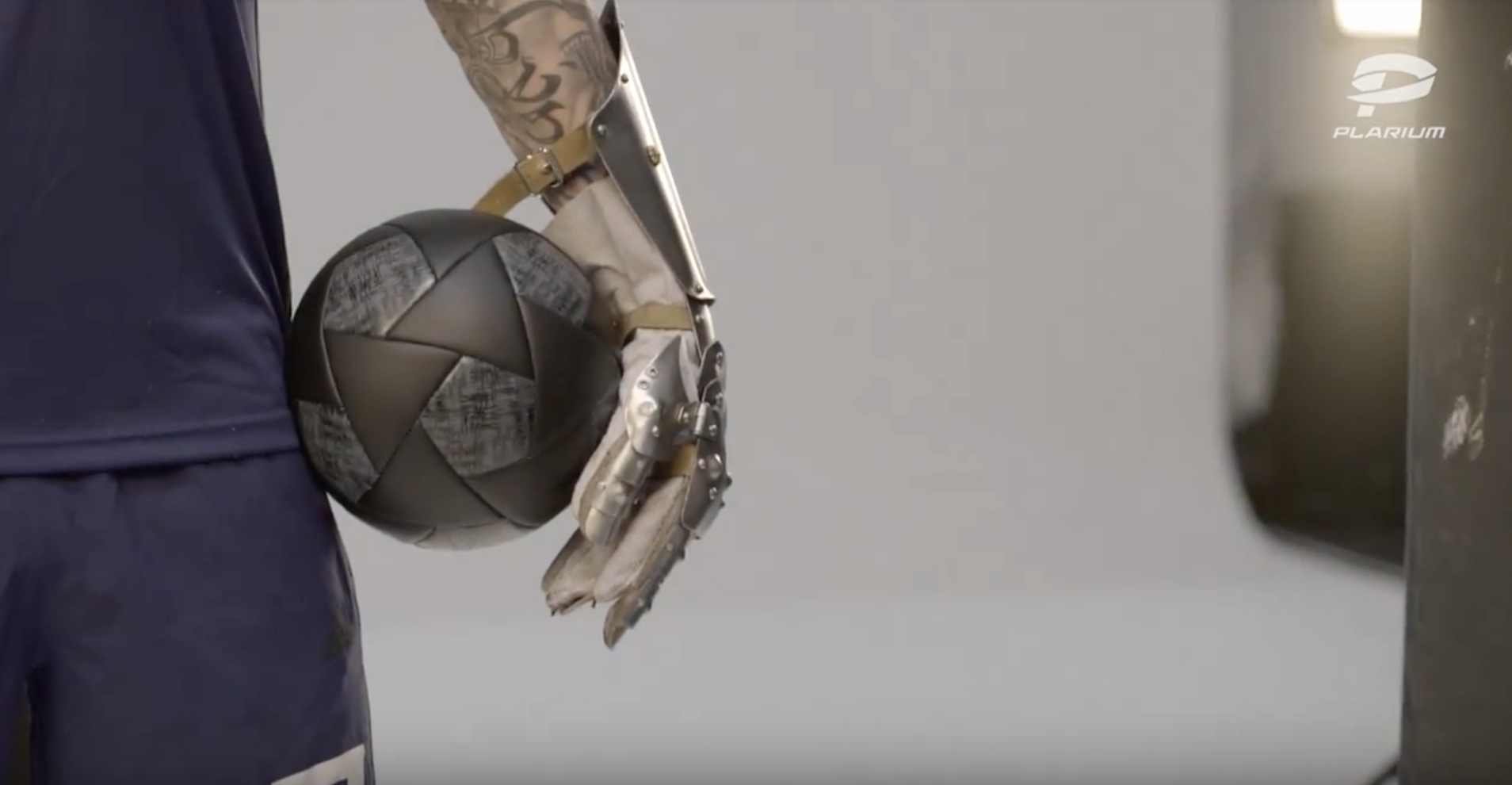 Athletes in a Medieval Strategy Game?
Strategy games are a similar activity to sports, in a way. It can give you the same feelings of teamwork and accomplishment. If you watch the Behind-the-scenes video we just released, you can hear the great Fernando Torres speak of how important teamwork and dedication are when it comes to soccer. The same goes for strategy games, and Throne in particular.
To answer another aspect of the question - we choose these four particular athletes because they are some of the best in their respective sports, but also because they come from different countries and yet are known internationally. That way we can represent many different people and nations, and create something truly global and unique.
We also know just how passionate gamers and sports fans can be, so it was really important for us to find the right people for this campaign. In the end, we made excellent choices. It was important for us to show fans that we respect our game as well as Parker, Ovechkin, Silva and Torres. It's beyond just having celebrities as the face of the game - it's about what they stand for.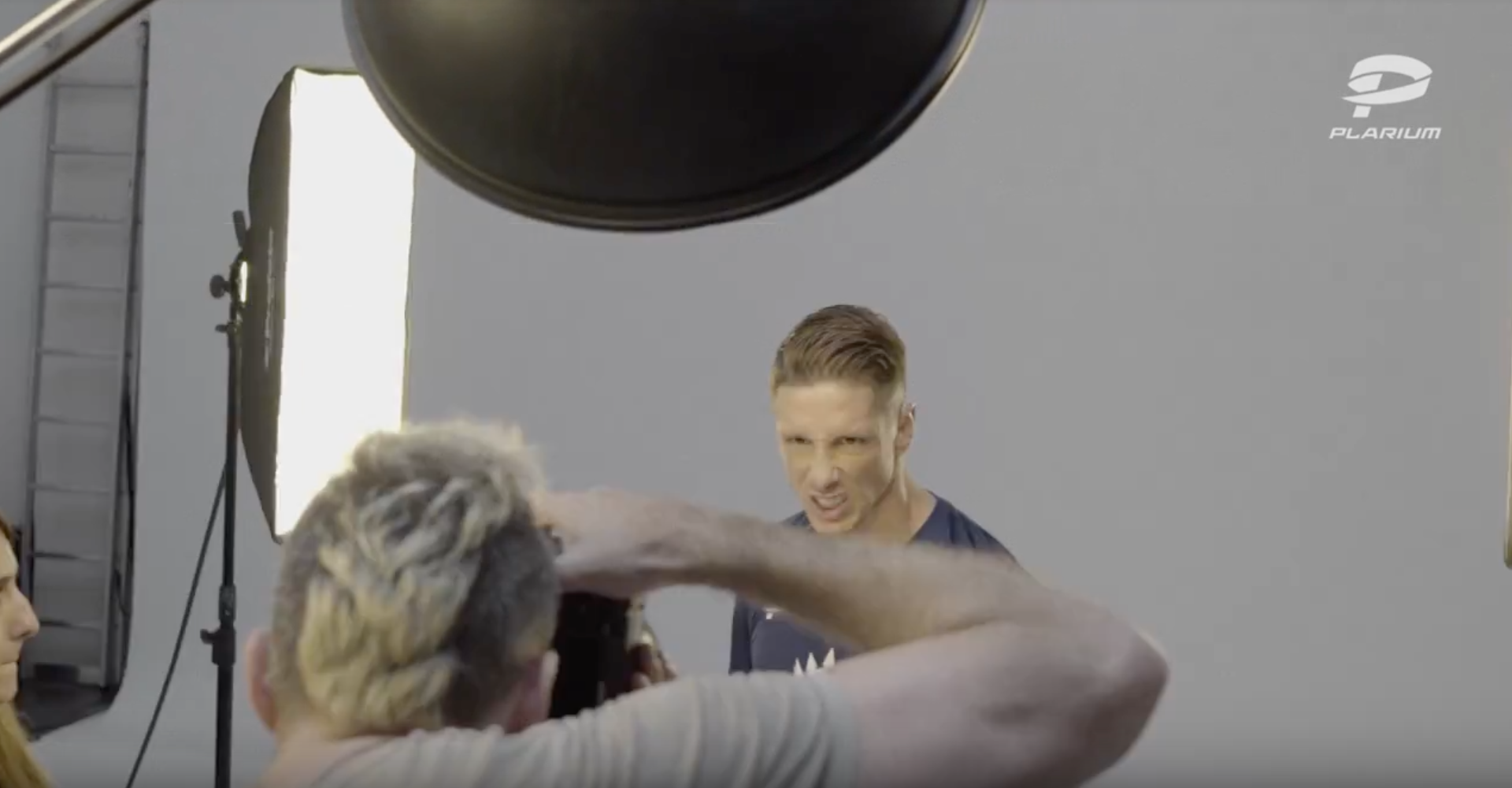 Working With Amazing Athletes
Working with such dedicated people was a lot of fun. All of them were professional and committed to the campaign as they are to everything they do. It was pretty inspiring. It was also pretty obvious they were having fun with the medieval weapons and armor. It's easy to see they enjoy what they do, and they brought that passion to the set.
Tony Parker particularly involved, and he kept trying on different parts of the armor and coming up with all sorts of new ideas that were both funny and helpful. It made everyone a little more comfortable to suggest their own ideas. He later admitted that he is really into strategy games, so it was very exciting for him to be a part of one.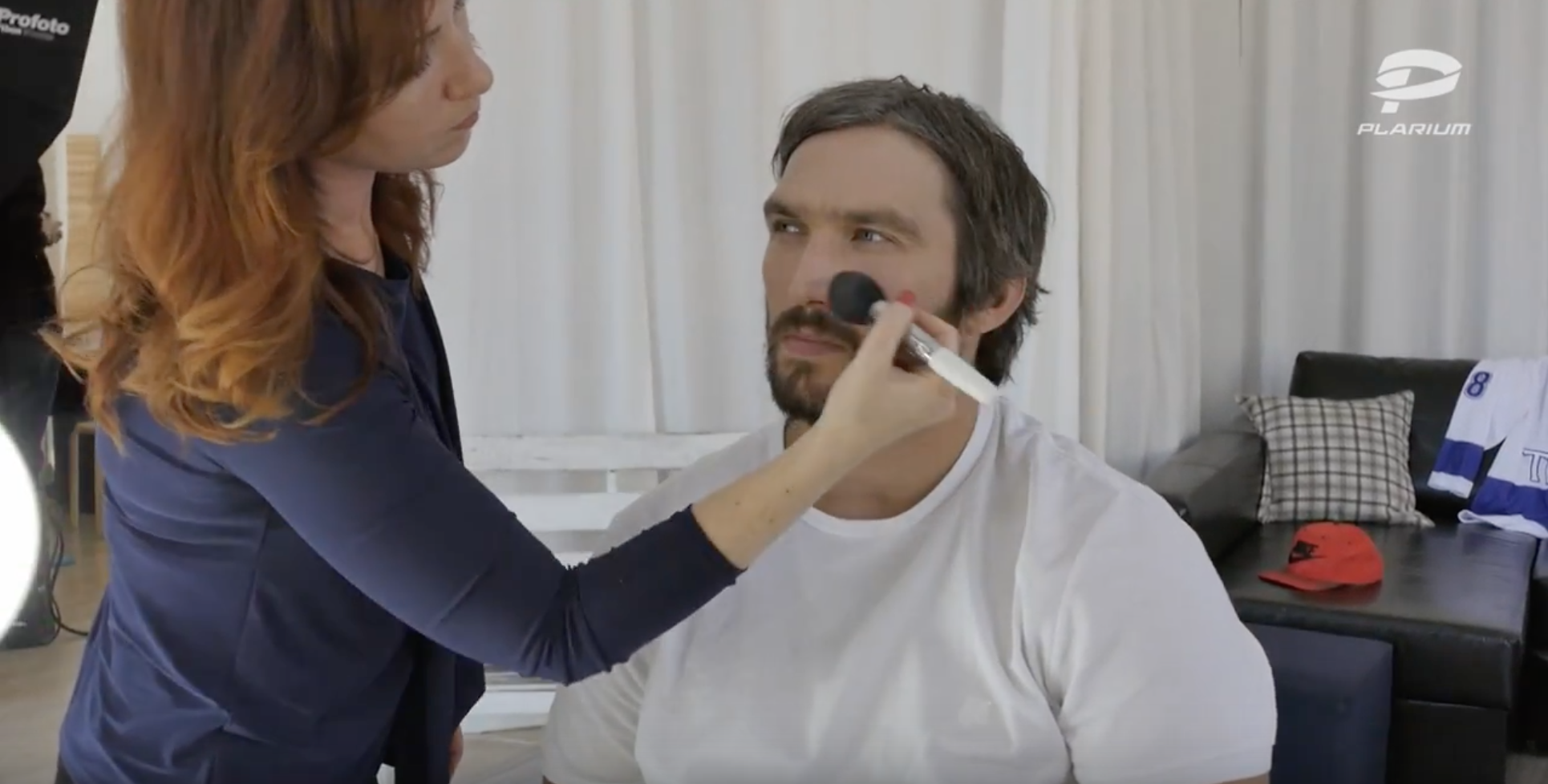 The Importance of a Brief
Each photo shoot was done in a different location, by a total of three different photographers, so we had to make sure they all followed the same theme. Each photo needed to look like it belong with the other, so having different people take them could have been an issue.
Luckily, this was anticipated, and we worked hard to create a really detailed creative brief - a distilled document of all the ideas, instructions and goals for the campaign. The brief was only sent out once we were absolutely sure there was no way anyone could interrupt it in any other way than the one we intended. Basically, if you're going to run such a global campaign, with many moving parts, it's important to have a coherent idea that can be easily explained to others.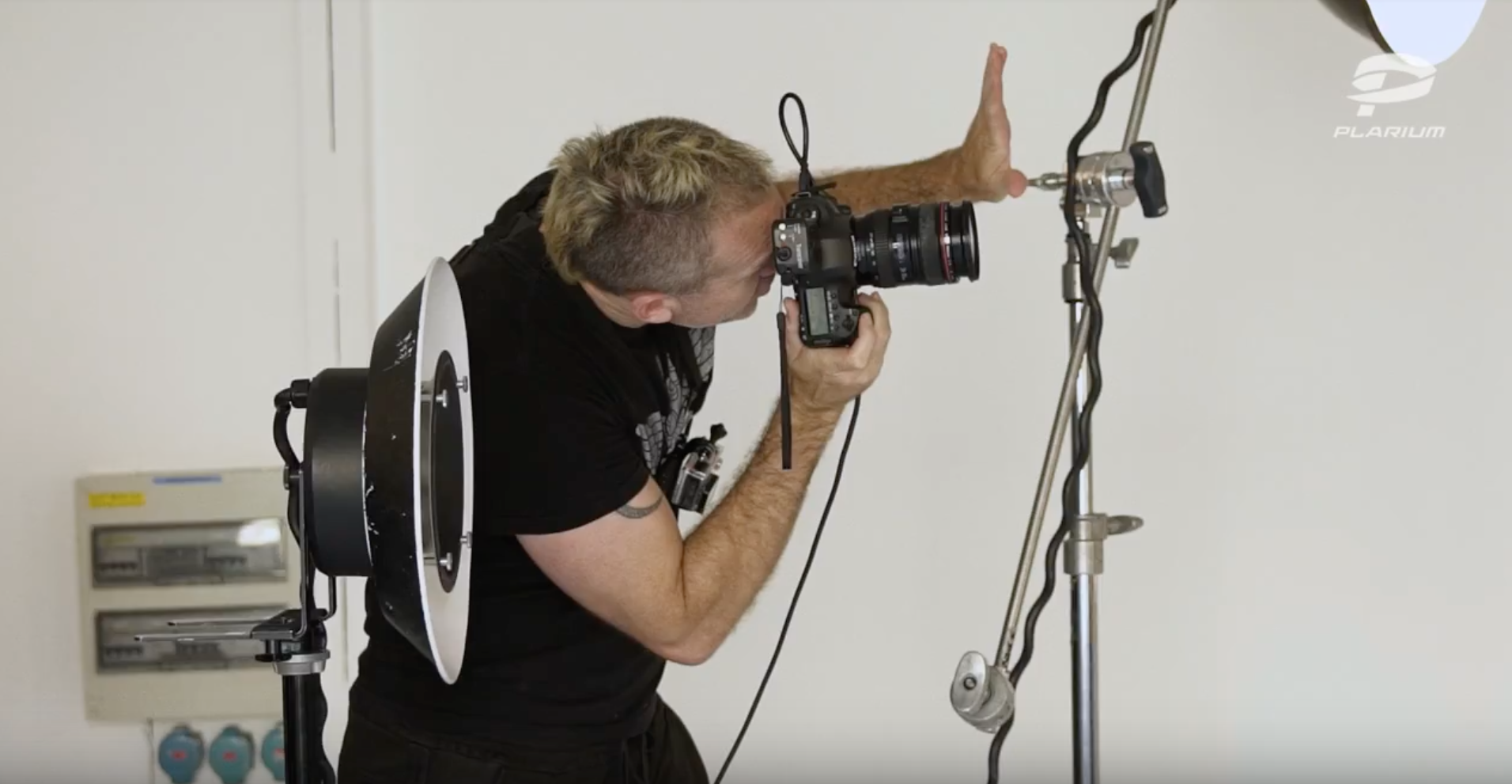 The Challenges We Faced
Since all four of our stars were from different countries, we had to travel between Saint Petersburg, LA, Madrid and Paris with all of our gear and props. Just imagine going through airport security with a suitcase full of medieval armor. It was… exciting to say the least.
Once we were on location, we did encounter a few problems with the props themselves. They kept falling off, partly because the athletes moved quite a bit, but also because the armor pieces were not designed to be worn on their own, but as a part of a full set of armor. And you have to understand - these were actual pieces of armor, made from steel. They were heavy. At one point, Ovechkin was wearing a helmet that weighed around 4.5 pounds. He made it look easy, but we knew it was tough to wear it while still looking comfortable and natural in the pictures. He pulled it off, though.
To hear what Torres, Parker, Ovechkin and Silva have to say about the "That Feeling When" campaign, strategy games, teamwork and mobile phones, watch the behind-the-scenes video at the top of the page.
Raid: Shadow Legends
Collect 400+ Champions & Fight For Glory