The 5 Best City Building Games Ever (and the Best 5 of 2022)
Building an urban environment is no walk in the park – literally. Fortunately, many video game developers have given us a chance to "play god" and build our own vision for the world with city building games on our PC, as well as some compatible on console and mobile.

TL;DR - If you just want to see what titles we picked as the best city building games of 2022, and which are our all-time favorites, simply scroll further down the page.
On the face of it, to some, city building games may sound far from enthralling when compared to everything else on offer in a library of gaming titles.
City building games don't quite have the adrenaline-fuelled nature of fantastical adventures, but there are many reasons single-player and multiplayer city building games reign supreme in the eyes of many gamers.
First and foremost, as humans, we inherently love being in control – and city building games allow us to achieve unprecedented levels of control. The design, down to every last detail, is in your hands.
You can conceptualize your world from every inch of tarmac and every blade of grass to the bigger elements, such as the way certain characters interact with one another.
There is also something strangely relaxing about kicking back and developing your very own city, with the creative freedom for it to evolve into whatever you want it to be. It's something light-hearted to immerse yourself in after a long week at work.
Last but by no means least, some gamers prefer more realistic games as they can only relate to real-world matters and struggle to engage with apocalyptic survival horrors or space-themed PC games.
If you're thinking of getting into this sub-sector of simulated gaming for the first time, we've put together two winning lists of games to get you started.
The Top 5 City Building Games in 2022
1. Two Point Campus
Built by the developers at Two Point Studios, Two Point Campus is the long-awaited successor to Two Point Hospital that achieved critical acclaim in 2018. Two Point Campus tasks gamers with developing and managing their own university campus. You'll have to think of everything, from lecture halls and libraries to the organization of extracurricular student events.
The game will be set in Two Point County, just like its predecessor. Its aesthetic is almost Sims-like, making it the ideal title to transcend both desktops and consoles, once it's on the shelves in early August.
2. Pharaoh: A New Era
It's been almost a generation since the original, but the Pharaoh franchise is back in the city building games genre. Publisher Dotemu has not yet confirmed a formal release date in 2022 but Pharaoh: A New Era is the long-awaited successor to the 1999 release. Set in Ancient Egypt, its campaign will explore six iconic periods of Egyptian history spanning 53 individual missions, including some from the original's expansion pack of 2000 – Cleopatra: Queen of the Nile.
3. Farthest Frontier
Transport yourself to the edge of the known world with Crate Entertainment's Farthest Frontier. Although this is not yet released, it is possible to sign up for early access to the game once it is available via Steam. Within this game, it is your remit to harness and evolve this small settlement into a fully-fledged town. You must use all the raw materials at your disposal to protect your citizens and equip them with the skills and tools to ward off external threats.
4. Prehistoric Kingdom
If you've ever laid in bed at night wondering if there's such a thing as a fusion between Zoo Tycoon and Jurassic Park, developers Blue Meridian have achieved just that with Prehistoric Kingdom. This is your time to celebrate the dinosaur age by developing a park that showcases your favorite dinosaurs. It's slated for release this month, so you haven't got much longer to wait.
5. Frostpunk 2
The original Frostpunk was a BAFTA-nominated title that was richly deserved in many ways. It spectacularly fused city building games mechanics with those of survival games. The original sees you assume the role of ruler of the last standing city on Earth. How can you control its people and simultaneously manage its infrastructure? Frostpunk 2 transports you to a post-apocalyptic ice age, where your city depends heavily on oil to stave off threats that loom large on the horizon.
The 5 Best City Building Games of All Time
1. SimCity 3000
Maxis and Electronic Arts pulled it out of the bag with the third installment of the SimCity franchise. SimCity 3000 was a huge commercial hit, shifting a million units within six months of its release. By January 2002, it had sold 4.6 million units worldwide. Expanded editions followed, included along with ported versions for smartphones, with SimCity 3000 still held up as an example for other city building games to follow.
2. Banished
Shining Rock Software's Banished is considered one of the best strategy-cum-city building games of all time. You assume the helm of a group of travelers looking to set up a home in new, unchartered territory. Using meticulous management of resources and raw materials, you are tasked with turning this isolated group into a fully functional society.
3. Pharaoh
Impressions Games built upon the success of the award-winning title Caesar 3 with the release of Pharaoh in 1999. Although it has similar game mechanics to Caesar 3, Pharaoh is, unsurprisingly, set within Ancient Egypt. It's your remit to manage every aspect of city building, protecting its citizens by ensuring they are fed, watered, and safe. Next Generation described this as "pyramid building and floodplain management" in tandem to become one of the iconic city building games.
4. Cities: Skylines
Unleashed to the shelves in March 2015, Cities: Skylines has become one of the most iconic city building games of all time. This open-ended simulation is a more contemporary take on SimCity 3000, equipping gamers with enhanced in-game elements to reinforce the real-life challenges of evolving and maintaining an urban environment. There's also a host of expansion packs including Airports, which can add an extra dimension to your city building games library.
5. Caesar 3
The third and final installment of the Caesar game series, Caesar 3 is streets ahead of its predecessors. GOG regarded it as the finest simulation game in the year of its release (1998). It's your mission to develop the Eternal City and control the people of ancient Rome – despite their individual AI-driven needs and goals. It was one of the first city building games to offer a choice between peaceful and military-focused assignments.
There's no doubt that this year's releases are almost certain to commercially pip the city building games 2021 witnessed, with a handful of popular franchises rearing their beautiful heads once more.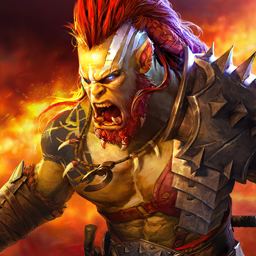 RAID: Shadow Legends
Collect 700+ Champions & Fight For Glory