The Best Multiplayer Games of 2023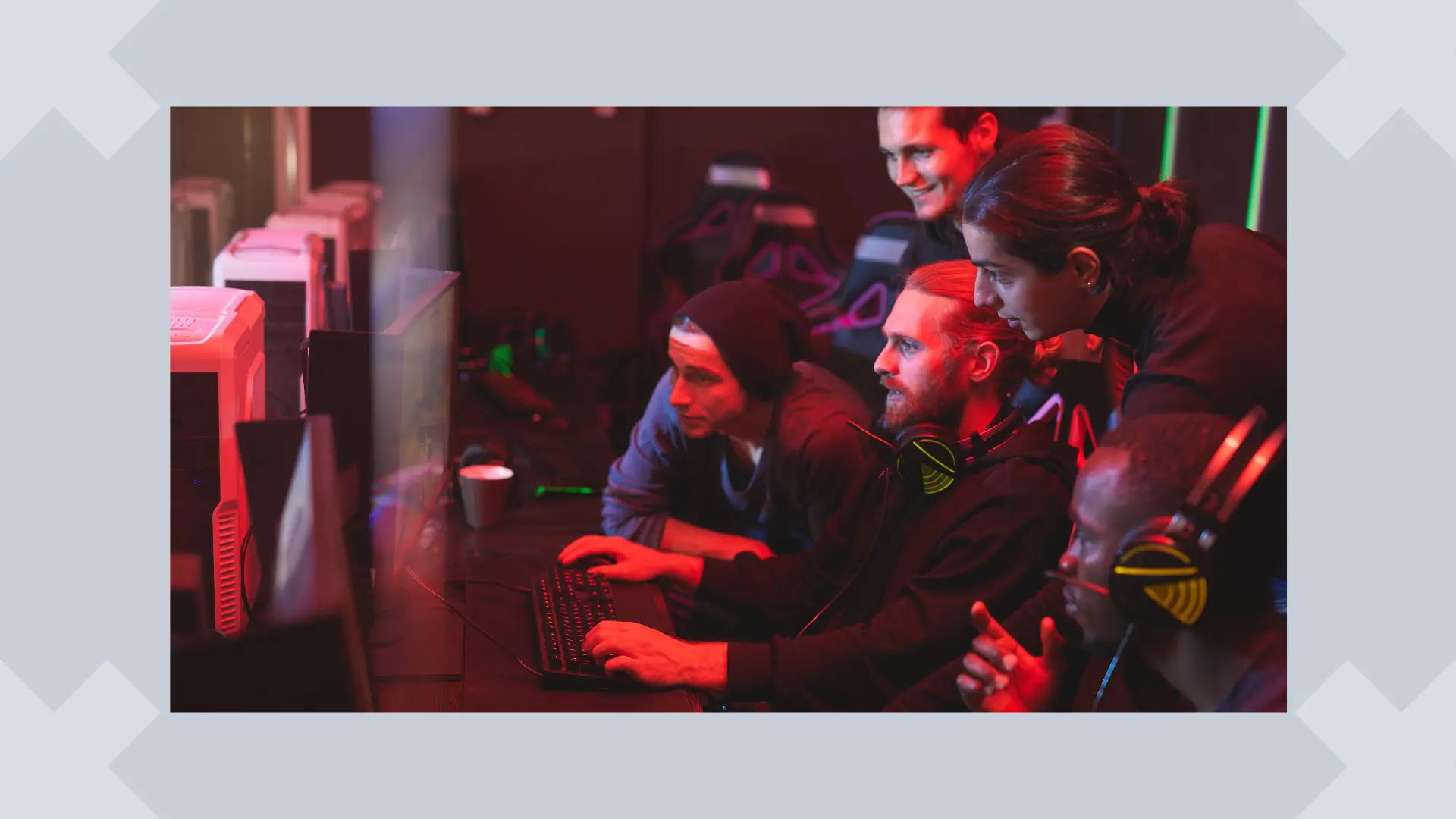 As we dive deeper into 2023, the gaming community is looking for the best multiplayer games to keep themselves entertained. Luckily, the gaming industry has a plethora of exciting multiplayer games that are already available to play or have been slated for release this year.
Let's just say it - from first-person shooters to RPGs, there's room for everyone!


ON DESKTOP & MOBILE
Our Top 7 Multiplayer Games to Give a Try in 2023
Rocket League
Rocket League is still one of the most popular multiplayer games even nearly eight years after its release. Available for Microsoft Windows and PlayStation 4, and later made available for Xbox One, Nintendo Switch, macOS, and Linux, the game features two teams of cars playing soccer with a large ball in a futuristic arena.
The game offers various game modes, including 1v1, 2v2, 3v3, and 4v4 matches, as well as different types of gameplay such as casual games, competitive, and custom games with various rules and settings. It is the competitive scene that has really driven this game though, with millions of viewers tuning in to watch regular tournaments around the world like the RLCS Majors.
This game is hands down one of the most fun multiplayer games available. And it's perfect for those who don't like games where you run around shooting people that tend to dominate the lists of the best online multiplayer games.
Apex Legends
In Apex Legends, players are dropped onto an island and compete against other teams to be the last team standing. Each game can have up to 60 players, divided into teams of three. Players can choose from a roster of characters, each with their own unique abilities and play styles, adding an extra layer of strategy to the game.
The game's fast-paced and intense gameplay, coupled with its vibrant graphics and unique characters, have made it a hit among gamers. The game also features a constantly evolving story and lore, with new characters and events being added regularly.
Apex Legends has also made strides in promoting diversity and inclusivity in gaming, with a diverse cast of characters that includes women, people of color, and members of the LGBTQ+ community.
This year has been a bit of a relaunch for the game as well, as a new Team Deathmatch mode has been introduced. The new mode has seen player numbers in the game increase and its popularity as one of the best online multiplayer games of the year reinstated.
Halo Infinite
Following an open beta release of the multiplayer component on November 15, 2021, coinciding with the franchise's 20th anniversary, Halo Infinite's campaign was finally released on PC, Xbox One, and Xbox Series X/S on December 8, 2021.
Halo Infinite's multiplayer component offers a wide range of game modes, including deathmatch and capture the flag, that can be played in standard 4-versus-4 matches or in Big Team Battle variants that allow up to 24 players per match.
The game has been praised by players for its fast-paced action, diverse gameplay mechanics, and stunning visuals. With the addition of new game modes, improved customization options, and cross-platform play, it is sure to remain a popular choice for players looking for engaging and immersive multiplayer games.
Overwatch 2
The original Overwatch game has been a cultural phenomenon since its release, captivating casual and hardcore players alike with its colorful cast of characters and essential teamplay mechanics. Blizzard's class-based hero shooter has become a tantalizing mixture of popular styles, which has captured the imaginations and evenings of the masses.
But with the release of Overwatch 2, Blizzard has introduced several quality-of-life improvements to the game without sacrificing what made the original so successful. The game is more of a continuation than a rebirth, with a 5v5 format adjustment, minor hero changes, and the replacement of the controversial loot box system with a seasonal battle pass.
Overwatch 2 is also free-to-play, making it even easier for players to jump into quick play with their friends. The game introduces new maps and gameplay modes and expands the impressively diverse and colorful roster of characters.
Despite its continuation of the original game, Overwatch 2 manages to get even better while maintaining a careful competitive balance. And thus, making it one of the best multiplayer games in 2023.
Destiny 2: Lightfall
Although the game itself was released back in 2017, the latest installment has only just landed. Destiny 2 and the development team behind it have come under some criticism in recent years for under-delivering on what was a hotly-anticipated sequel to one of the best multiplayer games created.
The upcoming expansion for the popular video game called Lightfall, promises an epic adventure for players. Your guardian is tasked with preventing the apocalypse by putting an end to the Witness and its latest disciple, Calus. However, your journey won't be without challenges, as you will encounter the Shadow Legion, including the fierce and fearsome Tormentors, who aim to bring destruction to the high-tech capital of Neomuna.
To aid you in your mission, you will be equipped with a new subclass power called Strand. This powerful ability will allow you to manipulate the threads that hold the universe together, providing unprecedented combat and movement capabilities. Each Guardian class will have access to unique and potent attacks, and the new grapple ability will greatly enhance their mobility and traversal options throughout the game.
Lightfall promises to be an exciting and action-packed addition to the Destiny 2 universe, offering new challenges and abilities to master. So, squad up with your best fighters and check out one of the top multiplayer games to have already been released this year.
Redfall
Gamers will soon be able to sink their teeth into a new cooperative first-person shooter action game, Redfall. Set to release later in 2023, Redfall revolves around a horde of bloodthirsty vampires that players must fend off to survive.
The game boasts heavily incorporated cooperative elements that allow players to band together and overcome the challenges thrown at them. Players can choose from different abilities and weapons to take down the menacing creatures that threaten their existence.
The enemies in Redfall are unique and intriguing, with each creature having an extensive backstory and lore that players can delve into. The game promises to offer a rich narrative experience that goes beyond mindless shooting.
Redfall's cooperative gameplay and intriguing storyline make it one of the most anticipated multiplayer games that co-op enthusiasts won't want to miss out on. It's a game that requires teamwork, strategy, and quick reflexes to survive.
Diablo IV
For years, fans of the popular yet divisive Diablo series have been eagerly anticipating the release of its fourth installment, Diablo IV. Serving as a sequel to Diablo III, the game capitalizes on all the hype surrounding the series to offer a more authentic RPG experience.
In Diablo IV, players can choose their adventurer and embark on a personalized adventure of their own. As with previous games in the series, loot fountains will once again flow in this game, rewarding players for their time and effort.
One of the key features of Diablo IV is the choice between five classes, each with its own unique strengths and weaknesses. This not only adds variety to the gameplay but also helps sell the high-fantasy setting of the game.
In contrast to Diablo III, which some players found lacking in terms of a grounded story, Diablo IV promises to offer a more immersive and compelling narrative experience. The game aims to balance out the action-packed gameplay with a story that feels more grounded in reality.
As one of the most anticipated multiplayer games of 2023, Diablo IV is sure to deliver an unforgettable experience for fans of the series. Whether you're a long-time fan or a newcomer to the series, this game promises to offer a classic RPG experience that players won't soon forget.
The Bottom Line
Playing multiplayer video games might have a number of benefits, from improving communication and teamwork skills to reducing stress and fostering social interaction. But, if we're being honest, the best thing about multiplayer games is that they're actually tons of fun!
Hopefully, our list helps you find a new (or old, who are we to judge?!) multiplayer game that you can delve into with your friends or even make new ones in their online communities.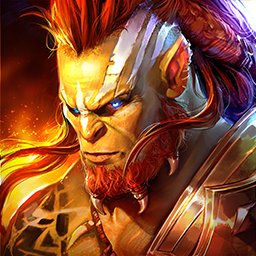 Raid: Shadow Legends
Collect 400+ Champions & Fight For Glory