There are very few genres in gaming that can match the excitement and thrills offered by racing games. The titles have been a hit with gamers for decades, whether they have been battling against computer-powered opponents or challenging a group of friends to a duel.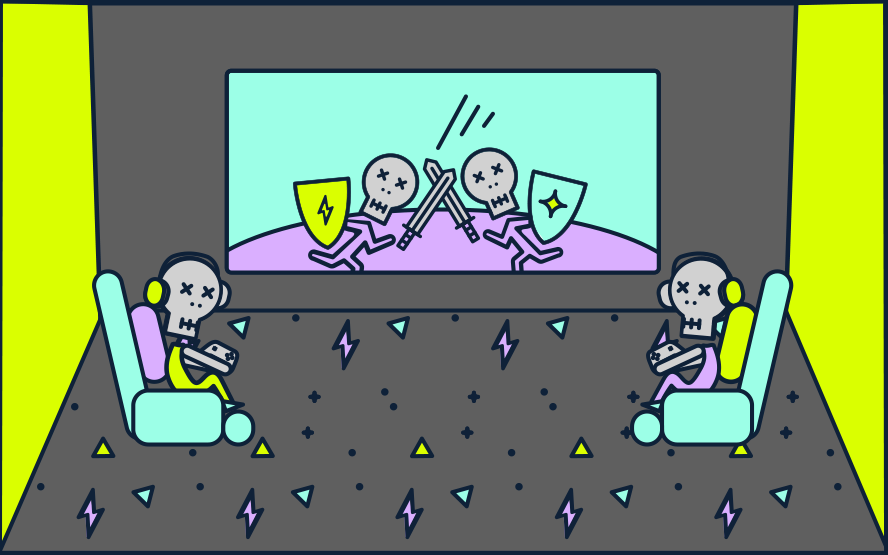 The rise of online gaming has created new possibilities in terms of what racing games can offer, with MMO racing arguably being one of the most exciting developments.
In this guide, we are going to examine everything you need to know about this area, including:
What are MMO racing games?
When did racing games start?
How can you play MMO racing games?
What are the top MMO racing titles?
Are there MMO racing eSports?
Going mobile with your MMO racing
What is the future of MMO racing?
Discover a whole new world with MMO racing
What are MMO Racing Games?
MMO racing games have taken the traditional thrills and spills of racing but have transferred the action into an online environment where gamers from across the world can try to outspeed each other.
While other MMOs tend to focus on controlling specific characters or teams in a range of fantastical environments, MMO racing titles tend to keep the focus on the cars you are driving.
As well as taking part in races, gamers often have the chance to test various vehicles and also see how other players have adapted their own rides. Many titles also feature mini-game options to make the experience more rounded.
When did Racing Games Start?
Not many sports are as thrilling and competitive as racing, so it is unsurprising that racing games have been popular in video gaming since the very beginning.
Released all the way back in 1974, Gran Trak 10 by Atari is widely regarded by experts as the first example of a racing video game.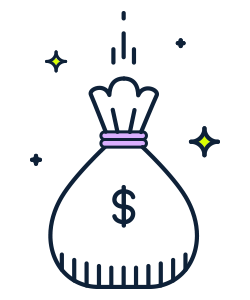 In the decades since, racing games have taken on many forms with some focusing on more action-packed elements and others attempting to create an authentic, realistic simulation of driving specific cars.
However, whether it is Need for Speed, F1 or Gran Turismo, they all have one thing in common – exciting racing action.
The omnipresence of the internet has opened up new possibilities in terms of multiplayer options for racing, giving players the chance to challenge themselves against top drivers from across the world.
Furthermore, it has led to the creation of open-world racing games, where there is fun to be had away from the track, across a wide variety of terrains.
How can you play MMO racing games?
Online racing games are available across a range of platforms from consoles to PC and mobile, but the same rules tend to apply to playing them. To get involved in the action, you need to:
Select the game you want to play
Download the app or visit the website
Register your personal details
Get racing!
MMO racing titles feature an array of payment models including subscriptions, but it is also common to find free racing games, too.
Be aware though that these often follow the free-to-play structure, which means that while you get initial access for no cost, you may have to spend money to boost your gameplay or make changes to your vehicle.
What are the top MMO racing games?
A number of exciting MMO racing games have come and gone down the years. For example, EA brought the Need for Speed franchise into this area with Need for Speed World, although the Microsoft Windows title was only in operation from 2010 to 2015.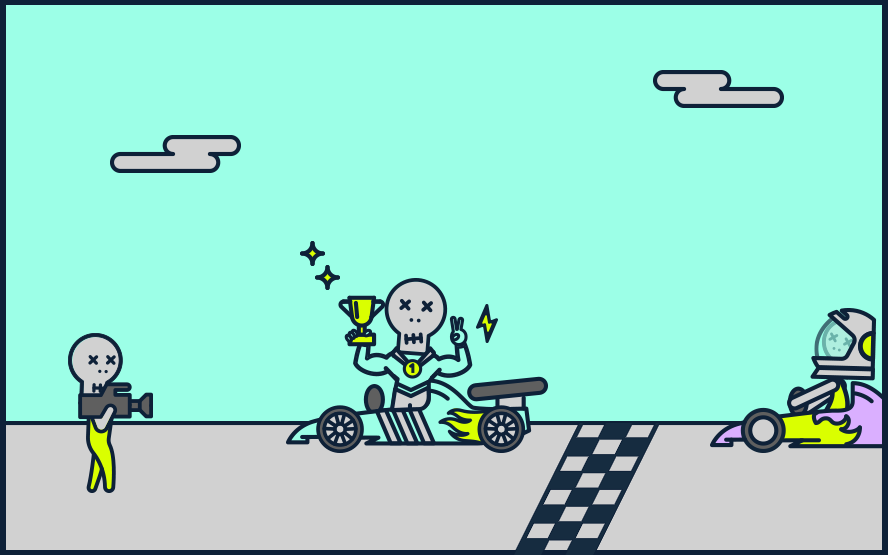 Other notable MMO open world racing games include the TrackMania series, with Ubisoft claiming its TrackMania Forever title is the most popular online racing game for PC in history, with more than 16 million registered drivers.
Another major name in this area is iRacing, a subscription-based game endorsed by professional drivers that offers players the chance to enjoy a range of events and realistic driving experiences in a number of vehicles.
Are there MMO racing eSports?
While the world of eSports tends to be dominated by other forms of MMO gaming like MOBA titles such as League of Legends, MMO racing titles are increasingly getting a foothold in the ever-growing field of competitive spectator gaming.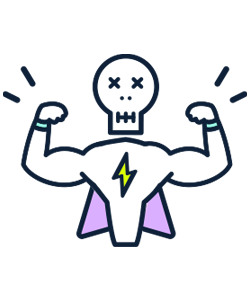 The iRacing eSports Network on YouTube, for example, broadcasts a range of races featuring some of the best talent involved in the game, while the iRacing eSports World Championships feature six series and a total cash prize pool of $100,000.
It's clear that iRacing is, at least for now, the focus when it comes to MMO racing eSports.
While that level of prize money may mean MMO racing lags behind some of the bigger eSports in a financial sense, the genre is more than a match when it comes to adrenalin-fuelled excitement.
Going mobile with your MMO racing
MMO gaming is often associated with PCs - yet, as we touched upon earlier, MMO racing can be enjoyed across a range of platforms.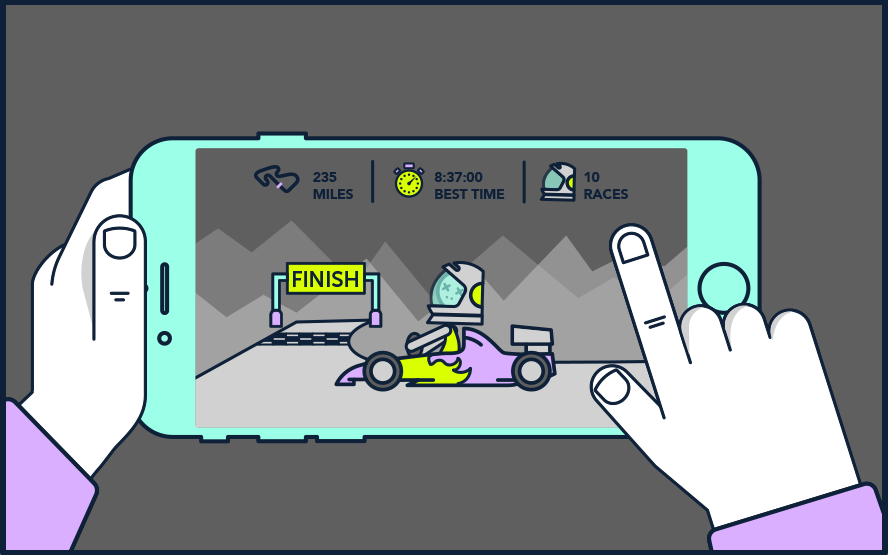 Open world racing games have grown on smartphone and tablets, as the technological capabilities of the devices evolve. A notable example is Hutch Games' Race Kings title, which is particularly popular on both iOS and Android, offering gamers the chance to participate in live events against opponents matched to meet their skill level.
What is the future of MMO racing?
All of the signs point towards virtual reality becoming the next big thing in MMO racing.
VR is an area that gaming as a whole is exploring more and more and it is already making an impact on racing games in general.
Titles like Project Cars 2 and Assetto Corsa now feature virtual reality modes which mean players have the chance to feel like they are well and truly behind the wheel of the vehicles they are driving.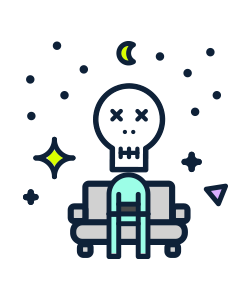 In addition, with emerging titles like Orbus VR bringing a virtual reality twist to fantasy MMO gaming, it seems like it is only a matter of time until MMO racing games take that step too.
Discover a whole new world with MMO racing
Racing is a sport which has always been a natural fit for gaming and it remains as popular as ever. Combining the genre with MMO elements has opened gamers up to a whole new world and given them a chance to compete against rivals across the globe.
Whether you are an experienced racer or an MMO fan seeking a new challenge, online racing games can give you a chance to enjoy life in the fast lane.