The Newest Games 2021 Has to Offer: What to Play and Why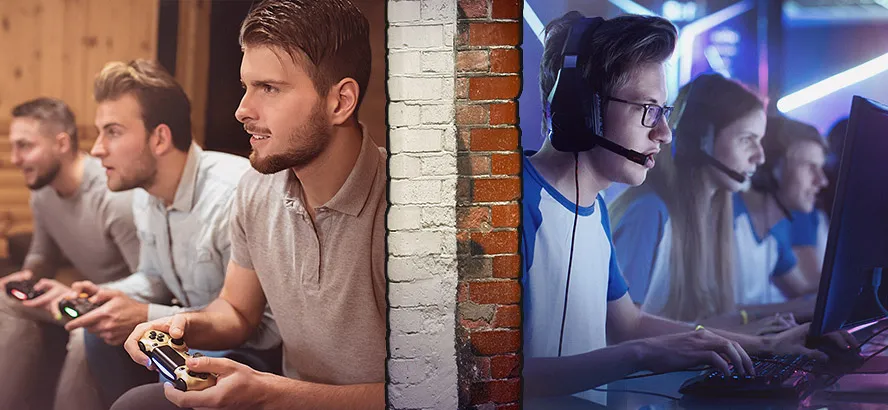 What are the newest games 2021 has to offer? As you'd expect, the list is constantly changing. However, there have been some fantastic offerings in 2021. From innovative shooters to artsy storybook games with a dark twist, there really is something for everyone.
This round-up of the newest games of 2021 should give you an idea of just how buoyant the industry is right now and, in turn, provide some inspiration for your next gaming adventure.
Why Play the Newest Games of 2021?
2021's newest games clearly offer benefits in terms of ideas and innovations. For example, Deathloop was made available for PlayStation 5 and brings a new depth to shooting games. It does this, in part, by taking advantage of PlayStation 5's 4K gaming capabilities.
This makes the action feel immersive and realistic. What's more, it's an example of why the newest games that 2021 has to offer should always be high on your list of options.
Because developers have the latest technology at their disposal, they can turn their wildest ideas into reality! That, above all else, is why you should try new games whenever possible.
Where Can I Find Such Games?
The newest games of 2021 are available across all platforms. As well as PC and console, there are some great new games for mobile devices. Just as you can enjoy hits such as Raid: Shadow Legends on your phone (yes, this is a shameless plug), you can play the hottest games of 2021 on the go.
Therefore, as you're scrolling through our list of top-rated new games, keep in mind that no platform has been excluded from the mix.
What Are the Newest Games 2021 to Play?
They are, as you'd expect, a matter of preference. However, the following list is highly touted by industry experts and loved by players, meaning there is some degree of consensus about them.
As promised and without further ado, here are our top 10 picks of the newest games of 2021 to try:
1. Resident Evil Village
The latest offering from the franchise takes what its predecessor, Resident Evil 7: Biohazard, started and builds on it. The "village" is somewhere in Eastern Europe and set in the Victorion era. Like Biohazard, you have a first-person perspective.
However, in this game, the levels are much larger and more immersive. The defining feature of this game is the fact that enemies are more intelligent than previous Resident Evils.
Creatures such as werewolves are more agile and they're capable of using weapons. In turn, this means the protagonist, Ethan Winters, has to be more skilled and better equipped.
In this sense, the game harks back to Resident Evil 4 thanks to similarities within the inventory management system. Overall, this makes Resident Evil Village a lot more action-focused than recent Capcom offerings so do keep in mind that it's one for those who love all-out violence.
2. Deathloop
This first-person shooter from Arkane Lyon has been described by some as the best new game of 2021. It has shades of Arkane's 2017 game Prey, but the environments and weaponry are much more elaborate.
The fact this game initially went live on PlayStation 5 should tell you that it's designed to look just as impressive as it plays.
As the name suggests, this game uses a time-loop structure. However, unlike Hades, you're not stuck in the same areas. Instead, you move back and forth through time but in a more linear way. You unlock new pieces of information, and this creates a much greater sense of progression and narrative.
Additionally, the four main areas you get to access time and time again are worth exploring. They're not simply a set of obstacles to clear. Instead, they're immersive mini worlds filled with surprises that give Deathloop a real depth.
3. Far Cry 6
The first-person shooter is set on the fictional Caribbean island of Yara, a place ruled by El Presidente, Antón Castillo. You assume the role of Dani Rojas and your mission is simple: take down Castillo and prevent his son from continuing the evil regime.
The tropical paradise has been described as the largest Far Cry playground to date. This opens up a myriad of possibilities which, in turn, makes this as much of an action-adventure game as a shooter.
Actor Giancarlo Esposito is the voice of Castillo and this provides a nice dramatic element to Far Cry 6. However, the defining feature is the development of the fangs for hire system.
Being able to recruit local animals to help set traps and execute unsuspecting villains has become a staple of the Far Cry franchise and its evolution in the sixth instalment is impressive. Add to this the innovative ways you can make deadly weapons, and this could be the best Far Cry yet!
4. Halo Infinite
Halo Infinite was built for PCs but it's also available on consoles. The most striking thing about this game is the ground-breaking free to play multiplayer experience. As always, you'll play the role of Master Chief and lead him on a quest to save humanity.
Following some negative feedback during the pre-release phase, the developers at 343 Industries tweaked the graphics.
They replaced the primary and secondary color layers with patterns and markings. In simple terms, the graphics were given more depth which, in turn, allows for greater player expressions. The increased realism of the graphics runs in unison with a more human storyline.
In this edition of Halo, we get to see much more of Master Chief and his personal desire to save the world. That gives Halo Infinite a much greater narrative depth which is further enhanced by the fact you can now access the multiplayer mode for free.
5. Back 4 Blood
Created by the team behind the Left 4 Dead franchise, Back 4 Blood is a co-operative first-person shooter with "extreme replayability". That's a lofty claim to make but the developers are certainly onto something.
Your task is to work with other characters and take down a zombie-like army known as the Ridden. That fact in and of itself is exciting. Zombie games are always entertaining.
However, the real reason Back 4 Blood can say it offers "extreme replayability" is because of the enhanced modifiers. Alongside a plethora of weapons, the maps change each time you play. This means you never know when or where the enemies will strike.
That keeps things feeling fresh. What's more, Back 4 Blood has a PvP feature where you can compete in teams of eight for ultimate supremacy.
6. The House In Fata Morgana - Dreams Of The Revenants Edition
Storybook fans will love this game. Of course, it was originally released on PlayStation Vita and PC. However, it was rereleased for the Nintendo Switch in 2021 and, subsequently, given a new lease of life.
As described by Nintendo, the House in Fata Morgana is a full-length visual novel. What's neat about this game is that it really is a novel in the sense that it has a main plot and various subplots. This means your journey through its gothic settings is far from linear.
Naturally, the aesthetics are superb but there's a dark undercurrent to House in Fata Morgana. In fact, it's a very dark undercurrent. From stories of innocence lost to violence, obsession and all the other base emotions we go through in times of despair, this game covers them all.
That's what makes it one of the best new games of 2021.
7. Farlight 84
What do you get if you combine Fortnite with Brawl Stars? Well, you'd probably get something that looks a lot like Farlight 84. This mobile shooter uses Unreal Engine to create a fast-paced, sometimes quirky gaming experience where you need to be quick on the draw.
You can choose to be the hunter or the hunted. Alternatively, if you just want to go crazy with some futuristic weapons, you can try the battle royale mode.
Like the other newest games 2021 can offer, Farlight 84 looks great. What's best about it though is the fact you can fight in a variety of ways. There are speed matches that last four minutes, you can fight in the sky, and you can battle against enemy vehicles.
Basically, this is a multifaceted shooter where you can embrace the carnage in a myriad of ways.
8. Genesis Noir
Love stories don't get much bigger than Genesis Noir. This game takes place before, during and after the big bang. That might be interesting in its own right...
But, when you learn that the fate of the world and your love are tied up with the expansion of the universe, things get even more interesting. From the name you can tell that this game has a dark, artistic vibe. However, it's not all looks and no substance.
You have to point and click your way through a series of cleverly designed puzzles in order to explore new worlds. The smallest moves can make a huge difference in this game.
For example, planting a flower can speed up the expansion of the universe or a phone call can destroy it. Genesis Noir is a unique, twisted and nuanced game where you really have to think outside the box to succeed.
9. Hitman 3
Everyone loves Agent 47 and now he's back to finish what he started. This game is the conclusion to the World of Assassination trilogy, and you need to stop Kody Haynes. As an art collector, he may seem fairly innocuous.
Haynes's love of art, however, has turned into a dark obsession. In addition to stealing fortunes to fund his habit, the now reclusive Haynes can't stand to see anyone touch his art collection, not even the previous owners.
This possessive streak has left a trail of dead bodies and only Agent 47 can stop the madness. Like previous Hitman offerings, the storyline is present throughout and you're equipped with an arsenal of deadly skills.
Haynes is no fool though, and getting through his boobytrapped mansion isn't easy. Indeed, it's this that makes Hitman 3 one of the most taxing games among the newest games of 2021.
10. Nier Reincarnation
Developed by Applibot and published by Square Enix, Nier Reincarnation is an innovative RPG for Android and iOS devices. The game is set in a place called the Cage. Within the cage are a series of ghostly figures that follow you around as you step inside scarecrows.
Each scarecrow contains a memory, which means you're basically playing through a series of mini stories. Naturally, these stories are filled with impending danger. Therefore, you need to find weapon upgrades and a variety of special attacks to survive.
As well as progressing linearly through the stories, you can choose battle mode. This allows you to enter any memory (aka story) as a team of three (you, plus two characters) and fight enemies. The side-scrolling nature of the game creates a sense of progression.
And, the fact you can skip back and forth between stories keeps things all the more interesting. For that reason, Nier Reincarnation is certainly one of the newest games of 2021 to look out for.
Games to Look Out for in 2022
We've listed 10 of the newest games 2021 has to offer, but what is there to look forward to? This year's offerings have taken existing ideas to new places and brought interesting innovations to the fore.
Can we expect more of the same in 2022 or will something truly revolutionary burst onto the scene? Well, from what we know right now, these are some of the games to look out for in 2022:
S.T.A.L.K.E.R. 2
Elden Ring
Destiny 2: Lightfall
Gran Turismo 7
Rainbow Six Extraction
Between the newest games in 2021 and those coming out in 2022, there's a lot to be excited about right now, regardless of the genre you love or the gaming device you use!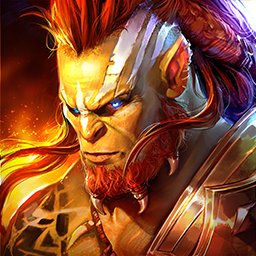 Raid: Shadow Legends
Collect 400+ Champions & Fight For Glory