5 Games to Play with Friends on Your Phone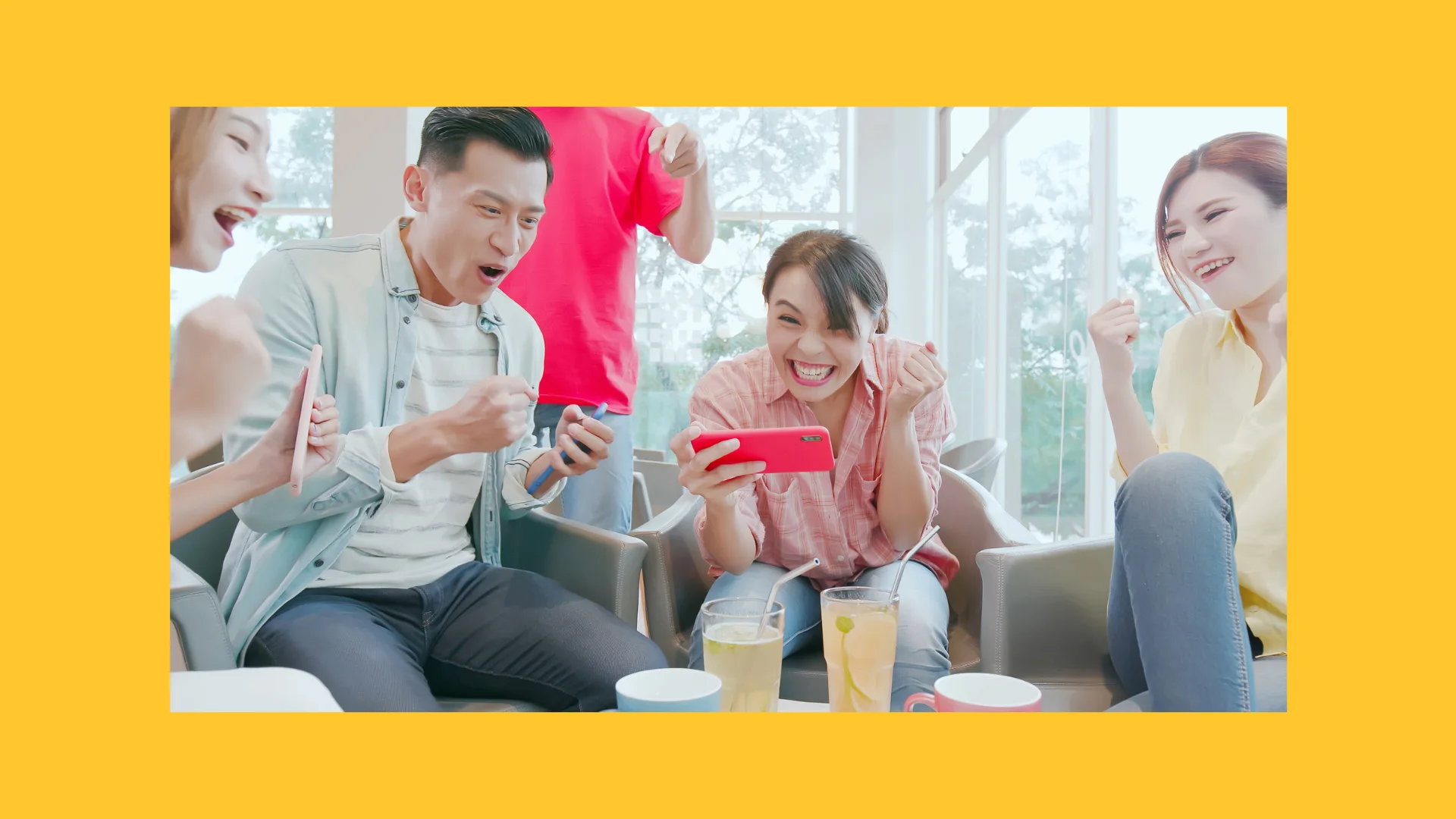 Today, we are at a point in history where the quality of mobile games is beginning to rival that of consoles, and in certain regards might even be better.
Obviously, our games can also be mentioned here as some of the most fun to play on your phone with new and old friends alike. To do that, all you need to do is click below and see for yourself:

These days, you don't have to crowd around a game with poor blocky graphics and limited gameplay anymore. Instead, you can choose from a range of fast-paced shooters to engaging puzzle and board games.
lThere are numerous games to play with friends on the phone, in various types and genres.
From classic console games like Mario Kart, to board games like Monopoly - there is definitely no lack in choice. Check out our favorites listed here:
Among Us
You may have seen the cute, colorful characters from Among Us in stores across the globe. The game went viral after a push by YouTubers and streaming gamers, and a range of plush merchandise and ties-in products soon followed.
Yet all the hype is well and truly deserved as it is one of the most interesting group games to play with friends on the phone.
Developed by studio Innersloth studios, it is a game of social deduction. You are all astronauts on a ship, most of who are crew mates but some of which are chosen as hidden imposters.
A list of tasks is assigned to each player which must be completed, though imposters cannot perform tasks and must try to blend in. Imposters win by sabotaging a critical system or killing the crew members. Crew members win by completing all their tasks or finding all the imposters.
One of the great things about Among Us is that you can play it with up to 15 players, so you can get a huge party going. It is also great fun, especially as you get to see what goes on in the minds of your friends, who can turn out to be quite good liars.
Mario Kart Tour
Mario Kart is arguably the greatest party game of all time. There is no satisfaction quite like sending your best friend hurtling off the edge of Rainbow Road. It stands to reason that a mobile version would arrive, and it does everything you would expect plus more.
For anyone who does not know Mario Kart, it is Nintendo's flagship racing game. You take the place of one of the gaming company's characters and drive a small kart around a track, hoping to claim the first position.
On your way, you encounter winding courses, obstacles, and other players with tricks and gadgets who will try to send you to the back.
Games to play with friends on your phone don't come much simpler either as all you need is Bluetooth and to be together in the same location. It allows you to play with up to 7 friends.
As Mario Kart usually only appears on Nintendo consoles it is a great way to access it if you don't have a Switch, and best of all, it is free.
Spaceteam
Did you know that #SpaceteamVR features crossplay between different platforms and VR hardware? You can even have your friends and family join a local game on their mobile devices. Our short video runs through the ways to set up and join a game. pic.twitter.com/iuDMMWp3Z0

— Spaceteam VR (@SpaceteamVR) December 8, 2020
Spaceteam is one of the most fun phone games to play with friends on the list and not something that can be played quietly. It has now been around for about 10 years but remains fairly unknown.
Each player is part of a space crew and will have a screen filled with words and commands known as technobabble. Players are told what command needs to be completed to save their spaceship and they must verbally tell their teammates what that is.
Teammates must then search and see if the command is on their device. While this sounds simple, mislabeled instruments and requested actions inevitably end up in a lot of shouting.
This can take place with two to eight players, and the more you have the harder, but more fun, it gets. All you need is a phone and Bluetooth connectivity to access one of the funniest games to play with friends on the phone.
PUBG Mobile
In the last few years battle royale games have grown in popularity. They involve players being dropped onto a map, where they must scavenge the land, pick up weapons and items, fighting until only one remains.
While there are many different types, Player Unknown Battlegrounds (PUBG) is the original title that made the genre so popular.
It makes sense that a mobile-only game was released, and it has provided as popular as its PC and console counterparts. Whole Esports tournaments are now taking place with the title. All you need to do is add your friends to your list and then invite them to play a game together.
Words With Friends 2
Words with Friends is a much more cerebral affair than other games on the list, taking the concept of the classic word game Scrabble and transporting it to mobile devices (making it an additional mobile game, meaning it would still be available on other platforms as well).
It uses push notifications and lets you play up to 40 games at once, so you can have slow games, answer whenever you and a friend like, or sit around a table and go head-to-head.
For anyone new to the game, you and the other players all have a series of tiles that contain letters. You must make a word on the board, placing characters in the designated spaces for bonuses and piggybacking off letters and words others have placed.
Each letter has a score based on how hard it is to use. At the end of the game, the person with the highest score wins.
Games by Niche
2 Player Games on Separate Phones
When it comes to two-player games you have two choices: Either head-to-head play or co-operative. If you want to go head-to-head, sports games are always a good option such as NBA Jam.
For fun skill-based options, try Worms Armageddon.
When you want something cooperative, then the classic Minecraft is one of the best games to play with friends on the phone and will provide hours of fun.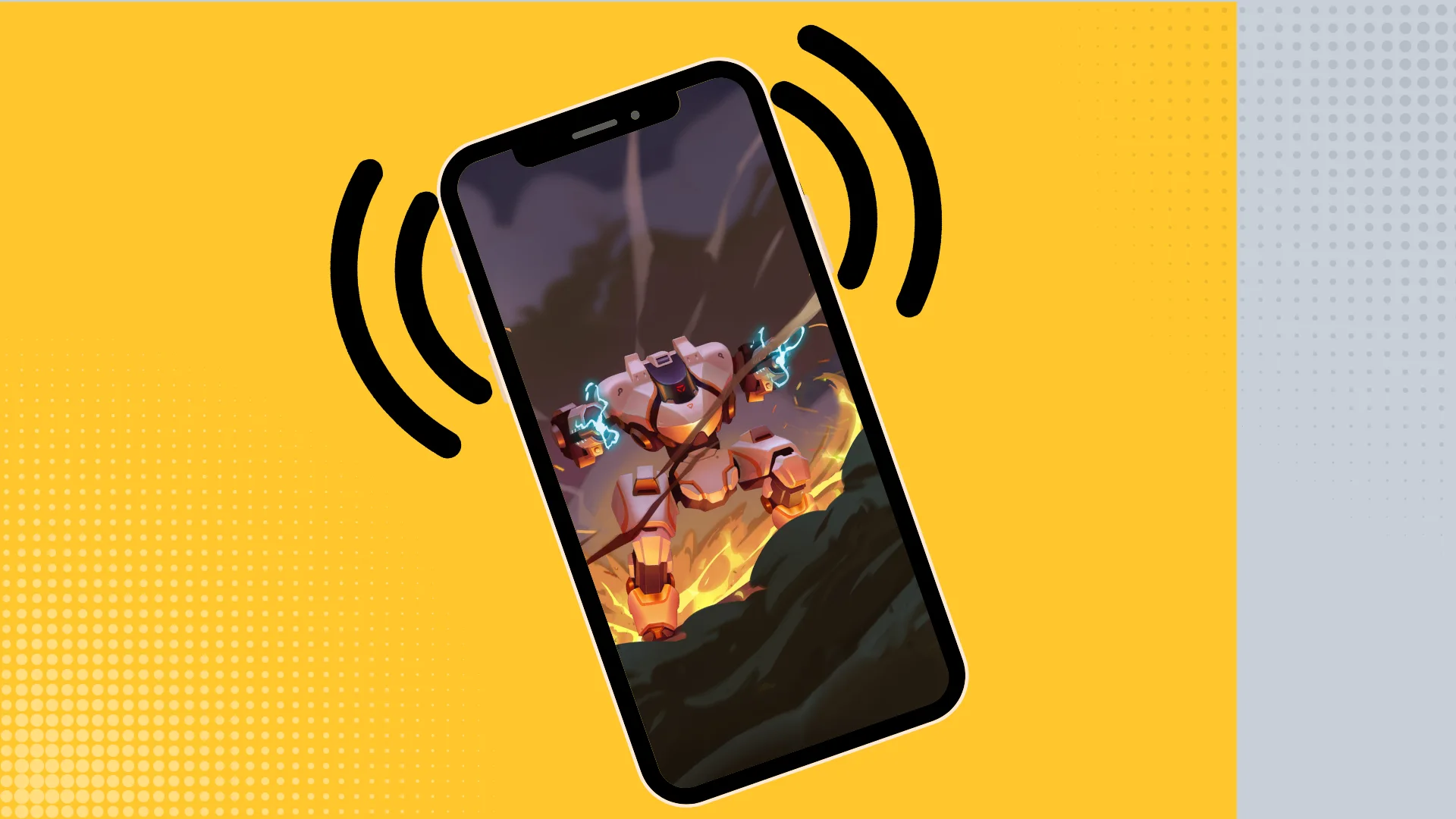 Games to Play With Friends at Home
If you are having a group of friends around for multiplayer games, you either want a fun title that is competitive or a cooperative one.
Spaceteam is great for parties, where you can make noise and get increasingly frustrated.
Another good choice is Houseparty, which has a range of games included in one app.
When you want games to play with friends on the phone that include some trivia action, you really should try Kahoot, which will also let you plan your own quiz.
Phone Games to Play With Friends Long Distance
The best long-distance games to play with friends on the phone are usually ones that don't require instant responses, especially if you cross time zones and have different sleeping patterns.
Board games such as Cluedo, Uno, and Monopoly are good choices. Many word games also offer you this, so the aforementioned Words With Friends is one you can pick up and play at your leisure.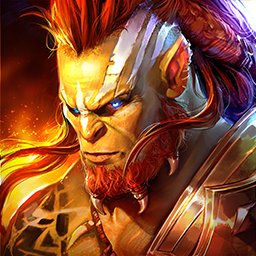 RAID: Shadow Legends
Collect 700+ Champions & Fight For Glory